15 Beautiful iOS Games That Are Like Interactive Art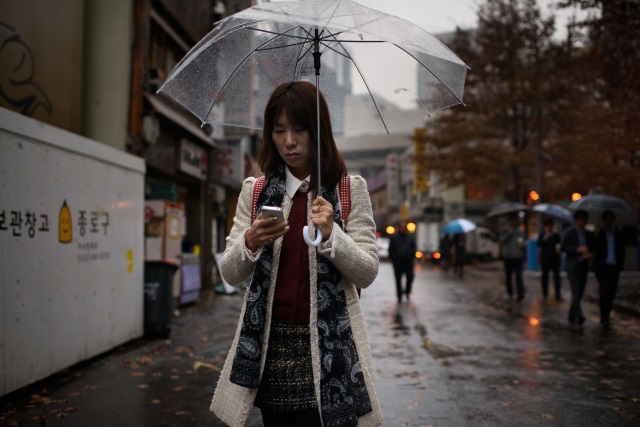 Casual games and challenging games alike are ubiquitous in the iOS App Store. But many users, particularly those new to gaming, are likely to enjoy a game that's more intellectually stimulating than Candy Crush or Angry Birds, but less difficult to figure out than the titles loved by longtime gaming enthusiasts. Luckily, there's a middle ground, staked out by a class of innovative developers who create beautiful games more worthy of long periods of attention than ultra-popular casual games by rethinking some of the restrictions of conventional games.
The games we're focusing on here are beautiful and unconventional for a variety of reasons. Normally, when you think of a game, you imagine an experience that you can either win or lose by surviving an adventure or solving a challenge. But in some of these games, it's impossible to win or lose in the traditional sense because your character can't actually fail or die. In others, there's no time limit set on solving a puzzle or exploring an environment. Still others don't present linear challenges or guide you through a single, preset storyline; instead, you're free to explore, and tasks take on a simple, even toy-like nature. And another subset of games reimagines traditional game genres with minimal graphics and imaginative storylines.
Many of these games could be considered interactive art — art that enables you to explore symbols and emotions in an environment that encourages you to interpret it for yourself. Check out these 15 fascinating games that present puzzles, adventures, or musings on the real and imagined worlds where we live.
1. ALONE
ALONE, from Laser Dog Games, enables you to experience an "intense survival journey through space," according to its listing on the iOS App Store. "Navigate caves, rip through rocky debris, dodge rocks and comets and test your endurance as you pursue ever higher scores in this ultra fast, procedural runner." Because it's an endless runner, ALONE is a game that you can pick up and play for short periods of time throughout the day. But unlike other similarly accessible games, ALONE features beautiful environments, simple but nimble animations, fast-paced gameplay, and an intense soundtrack. Incredibly sensitive controls enable precise movements, but also make it easy to lose control of your spaceship.
2. Alto's Adventure
Alto's Adventure from Toronto's Snowman studios is widely considered to be one of the most beautiful endless runners ever made. Its iOS App Store page describes the stunningly-designed game as an "endless snowboarding odyssey." The procedurally-generated terrain is based on real-world snowboarding, and the game's environment features dynamic lighting and weather effects like thunderstorms, blizzards, fog, rainbows, and shooting stars. The game features a minimal and evocative aesthetic and straightforward gameplay, and it's a good idea to play Alto's Adventure with your headphones on to fully experience its original soundtrack and ambient audio.
3. Blek
Blek is a truly unique game "about imagination and personality." The object of the game is to shape a line that collects colored circles but avoids black holes along its route. There are "countless" solutions to every level, from the simple to the deeply complex, but each level and its solutions are similarly elegant. There aren't any specific moves you need to master to play the game, and first picking it up makes for an intuitive experience. Its aesthetic is evocative of modern art, and its website notes that one player characterizes it as "an open-ended experience with singular game mechanics and deep, bauhaus-informed design" — indicating that it really is a piece of interactive art.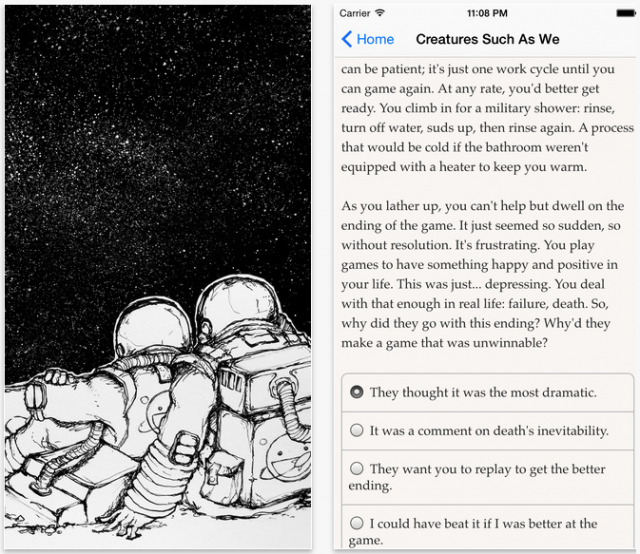 4. Creatures Such as We
Creatures Such as We is best described as a piece of interactive fiction. Described on its App Store page as a "philosophical interactive romance novel" by Lynnea Glasser, Creatures Such as We is entirely text-based, without graphics or sound effects. Your choices control the story, which takes place in the setting of a "moon-bound tourist destination." The App Store page explains, "Living on the moon is lonely, and stressful, and exhausting. Video games have always offered you an escape to a better life… Which makes it so frustrating when the game you've been playing ends badly." You have a chance to change that when the next tourist group is "the designers," and you can "debate with them about art, inspire them with the beauty of outer space, get closer to any one specific designer in particular, and finally find out how to get the ending you always wanted."
5. Device 6
Device 6 is a game from Malmo-based Simogo (also behind Year Walk and The Sailor's Dream). The game takes a mystery novel as its starting point, and embeds puzzles into the plotline so that they become a part of its story. IGN, awarding Device 6 the title of Best Mobile Puzzle Game in 2013, wrote that the game "pulls off a great feat by managing to tell a multi-layered story that relies on plot, control, and puzzles to elicit an emotional reaction – and comes together as one of the most rewarding puzzle games in years." The New York Times characterized Device 6 as "a thrilling blend of short story and puzzle that features music, sound effects and text,"part of interactive fiction's new canon of "text games."
6. Eliss Infinity
Eliss Infinity is a game designed specifically to take advantage of multitouch, and succeeds in putting the feature to innovative use. Developed by Steph Thirion of Little Eyes, the award-winning game challenges you to use your fingers to control planets, fusing them together until they become giant or splitting them into halves until they become tiny. In addition to its innovative multitouch gameplay, Eliss Infinity features a fluid design, dynamic sound, and an engaging soundtrack. The App Store download includes Infinity, an endless and score-based game; Odyssey, the original game with 25 levels; and Spacebox, a mode where you can generate planets and play them without losing.
7. FOTONICA
FOTONICA is a first-person game "about the thrill of speed and traveling flawlessly through complex environments," according to the website devoted to the game. The award-winning game is simple, but not easy, and takes its cues from a long tradition of arcade games "that are easy to pick up and almost impossible to master." Using one-handed controls, you can run, jump, dive, and land, and a multi-layered level design takes you across eight different tracks, plus three different endless levels where you can compete for high scores. FOTONICA's vector-style, Tron-reminiscent graphics are accompanied by electronic music by Michael Manning, Nicolò Sala, and Baiyon, and you can play in either portrait or landscape mode.
8. Kiwanuka
Kiwanuka is an exciting action and puzzle game. You play a wizard wielding an electric staff that you use to coordinate a number of pixelated little characters in creating bridges and ladders between floating rocks. The game's App Store page explains that players "guide the tiny citizens, instruct them to build towers, knock the towers over to grab ledges, then use them as bridges to reach the exit. Success requires careful thought and perfect timing." Determining how to navigate the terrain's drops, gaps, and hazards becomes progressively more difficult through the game, but as TouchArcade notes, Kiwanuka's simple mechanics and intuitive controls do a good job of hiding the fact that the game "is essentially a complex and very intricately-designed puzzler."
9. Last Voyage
Last Voyage is described on its App Store page as "an adventure through space and mind in 10 unique chapters." Though Last Voyage is a game about space, it's not about exploring with spaceships, but instead deals with the philosophical question of what lies beyond our culture and technology. Instead of mastering tasks, you explore concepts via chapters that are at times mysterious and at other times very direct. The game's website notes that the "cinematic experience" of Last Voyage was inspired by science fiction movies, and each of the 10 chapters features not only a unique visual style, but "explores an original concept with completely new game mechanics."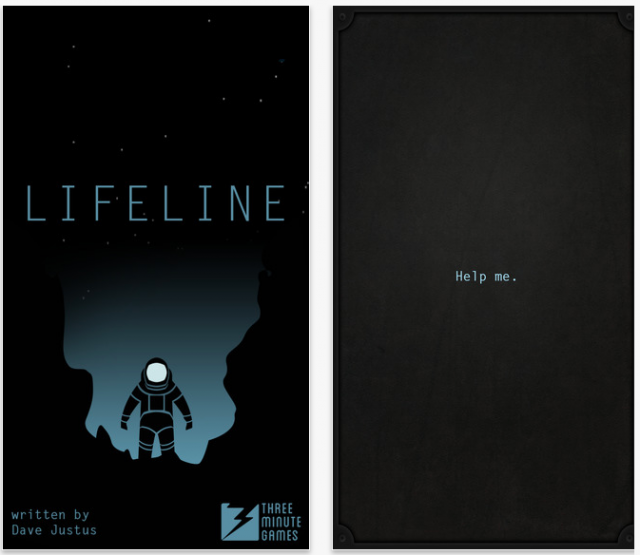 10. Lifeline
Lifeline offers a unique text-based experience that blurs the line between game and fiction. As BoingBoing explains, the game makes you the sole point of contact for the survivor of a spaceship crash. The first time you hear from Taylor, there is no food, no water, and no way to the surface. You and Taylor communicate through a series of text messages, through which Taylor asks you for advice — by which he'll live or die. Events and tasks are completed in real time, and notifications deliver new messages throughout your day. The story offers many choices and outcomes, and you can complete any one path just to begin again. Written by Dave Justus and designed by Mars Jokela, Colin Liotta, and Dan Selleck, it's garnered an amount of praise that's usually unexpected for a choose-your-own adventure text game.
11. LIMBO
LIMBO is the first game from Copenhagen-based Playdead. LIMBO is a dark but beautiful game that follows the story of a boy who enters Limbo when he's "uncertain of his sister's fate" and goes looking for her. It's won awards crowning it everything from the best puzzle game to the best independent game to the best horror game. As Engadget noted in its review, LIMBO has no color, no speech, and no prompting to speak of. Instead, "it asks that you bring something of yourself to the experience, that you supply your own metaphorical color, ensuring that your journey through the bitter, monochrome world will be intensely personal." You can draw your own conclusions based on the game's creepy plot and environment or simply take it all in, but the game rewards creativity above all else.
12. Monument Valley
Monument Valley is an award-winning game that offers "an illusory adventure of impossible architecture and forgiveness," according to the website devoted to the game. You'll manipulate architecture and guide the silent Princess Ida through the game's beautiful, surreal world of mysterious monuments, hidden paths, and optical illusions. You'll need to outsmart the Crow People by solving puzzles, and unravel the game's adventures by exploring monuments inspired by palaces and temples from around the world. The ambient sound of the game reacts to your manipulation of the world, so this is another game that's best played while wearing headphones.
13. Mountain
Mountain is an "ambient procedural mountain game" from 3D animation artist David O'Reilly, who's known for designing the video game that figures prominently into the movie Her. It has no controls, but as its page on the App Store explains, things move forward, things grow and things die, and nature expresses itself throughout the course of the game. As Wired aptly explains it, "Nothing you do matters in this game, but you'll still obsess over it." Unexplained events regularly occur in the game, which generates a mountain for you based on your responses to a series of prompts.  From there, you can rotate the camera to zoom or pan, or let the mountain default to its regular, slow spin as it's subjected to a series of seemingly random events.
14. The Sailor's Dream
The Sailor's Dream is the latest game from Simogo, and offers a very different experience from a traditional game that has clear levels and objectives. As explained on the studio's website, this experimental title engages you in "a peaceful narrative experience, in which the only objective is to satisfy your curiosity. Explore an ocean dream world, in which time passes even when you are not there, visit forgotten islands and piece together memories – some even existing beyond the screen of your device." Simogo co-founder Simon Flesser told Vice before the game's release that "The story itself is sort of a little labyrinth; you could say that piecing together the story becomes a puzzle."
15. Year Walk
Year Walk, another game from Simogo, draws on Swedish mythology to create a game of elaborate, macabre puzzles. Vice reports that "year walking" is an ancient Swedish tradition "that involves seclusion, meditation and late-night walks to the church, with the creatures of rural myth appearing along the way." In that tradition, "The game tasks players with exploring a haunting, snow-covered wood etched in mysterious sigils, following the subtle sensory cues to solve environmental puzzles and reveal the outcome of the vision quest." Year Walk also has a companion app to inform players about the myth and legend behind the game.
More from Entertainment Cheat Sheet:
Want more great content like this? Sign up here to receive the best of Cheat Sheet delivered daily. No spam; just tailored content straight to your inbox.