15 Most Controversial Celebrity Instagram Moments
With millions of followers watching their every move, celebrities are almost always at the center of Instagram controversy. Whether they never intended to offend anyone with their post or they were intentionally throwing shade, many stars have found themselves in hot water on social media.
These are the 15 most controversial celebrity Instagram moments ever — and you won't believe why Taylor Swift's positive post at the end of 2017 left people angry.
15. Blake Lively's booty reference
Blake Lively didn't intend to spark controversy when she posted a photo celebrating her curves. With side-by-side photos of her front and backside on a red carpet in Cannes, she captioned her Instagram post, "L.A. face with an Oakland booty."
In quoting Sir Mix-A-Lot's "Baby Got Back," Lively was accused of "racial insensitivity." Lively later said she didn't mean to offend with her photo, and even Sir Mix-A-Lot himself defended the actress.
Next: He didn't even realize he was being disrespectful.
14. Justin Bieber's photo-op in front of a war shrine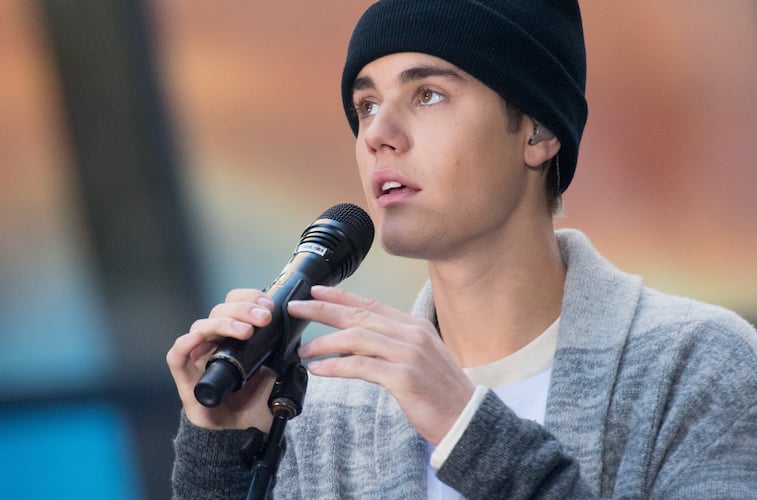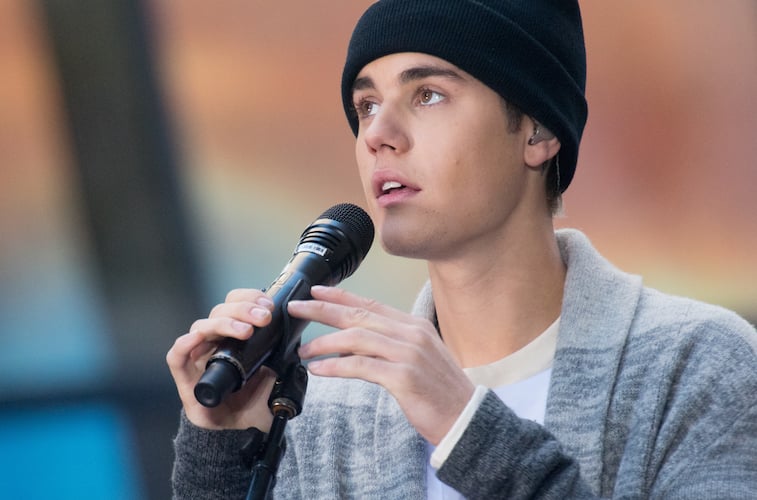 The singer has been involved in controversy more than his fair share of times, but this time, it really wasn't intentional. While visiting Japan, Justin Bieber posed in front of a shrine and posted the photos to Instagram. What he didn't realize, however, is that his photo-op was taken in front of the Shinto shrine, which is a war memorial honoring over 2 million dead soldiers and convicted war criminals.
As soon as Bieber was informed of the shrine's dark history, he removed the Instagram posts and apologized for his mistake.
Next: His girlfriend has been involved in a similar scandal.
13. Selena Gomez breaking the dress code in a mosque
During a 2014 visit to Abu Dhabi, Selena Gomez posed inside of the Sheikh Zayed Grand Mosque — while putting her exposed ankle on display. The mosque's dress code specifically requires "long, loose fitting, ankle length trousers or skirts for women and men," so she was criticized for being disrespectful once she posted the photo to Instagram.
One comment read, "Please respect yourselves! This isn't a place to take pictures like this. It's a holy place where u should be polite and respect yourself. #itsallaboutrespect."
She then deleted the photo, so we assume she hadn't realized she was breaking any rules.
Next: He's been accused of acting like a "spoilt man-child."
12. Liam Payne's 'cringeworthy' brag
Since finding his own career as a musician post-One Diretion, Liam Payne seems to have adopted a new, cocky persona. He promoted this new "image" on Instagram, posting a photo of himself with his middle finger up and writing, "You can only get jet lag from a jet the rest of yall have only got plane lag #NOF*CKS."

He's since deleted the post, but commenters accused Payne of acting like a "spoilt man-child" for feeling the need to act high and mighty with his private jet.
Next: They were accused of cultural appropriation in their clothing line.
11. Kendall and Kylie Jenner's clothing line advertisement
Kendall and Kylie Jenner may not have realized they'd spark controversy in their clothing line advertisement. However, the way their button-up shirt was styled left them at the center of the blame for cultural appropriation.
One Twitter user explained how the Jenners used Latina culture as a tactic to sell their clothing:
I first saw the image on the explore page and I immediately noticed something was wrong when I saw that it was posted on the @kendalandkylie page. What bothers me is that they don't ever come up with their own original ideas. They are always taking ideas from others and never give credit. Aside from being unoriginal, it's definitely irritating to see these girls making money off a culture they know absolutely nothing about. When we — Latinas and Xicanas — dress in flannels and big pants, we get profiled and frowned upon. But when they do it, it's "fashion."

The Jenners obviously became aware of the backlash, as they quickly took the advertisement down.
Next: She really didn't mean to throw shade at the Kardashians.
10. Anne Hathaway's 'unintended shade thrown'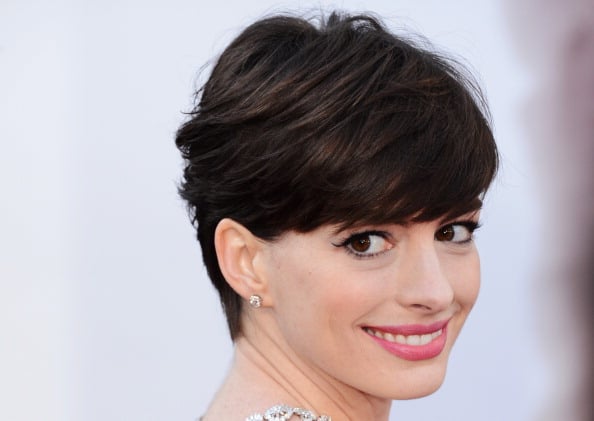 Actress Anne Hathaway may have thrown shade at the Kardashians, but we believe her when she says she didn't mean to. She posted a meme to Instagram with the words, "In a world of Kardashians be a Helena Bonham Carter," overlaying a photo of the latter.
Instead of reading into the positivity of her post, many accused Hathaway of condemning the Kardashians. Hathaway swiftly deleted the post and uploaded a new photo in the form of an apology.
The new photo reads, "Post removed for unintended shade thrown." She even added the caption, "It never occurred to me I was pitting anyone against each other. Not my style. Peace x."
Next: Even his fans didn't stand by this scandal.
9. Harry Styles' Native American headdress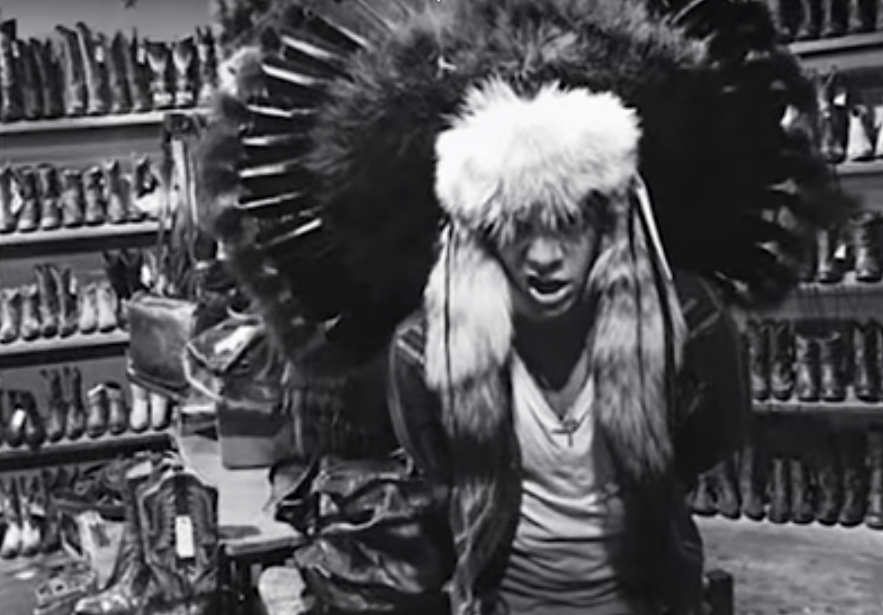 Harry Styles doesn't find himself in the middle of scandal often, but a photo of the singer in a Native American headdress left many fans angry. He posted the photo to Instagram, which features him making a silly face, and the backlash immediately came pouring in.
Even a One Direction fan account on Twitter wrote, "cultural appropriation is not nice, regardless of context or intent. let's leave it at that."
Next: She wasn't happy about receiving hate for this.
8. Kristin Cavallari's photo of her children looking skinny
Commenters on Kristin Cavallari's Fourth of July Instagram post turned her photo into something controversial. She posted a snap of her family at the beach, but her followers couldn't help but notice how skinny her sons are.
Some called them "obviously nutritionally deficient," which didn't sit too well with Cavallari. She hit back, "Yep, I starve my children. Just blocked the most people I've ever blocked in my entire life. Happy 4th hahaha."
Next: She told her followers to calm down after their comments.
7. Kylie Jenner's 'black face' photo
Kylie Jenner received a lot of heat for posting pictures from this photoshoot on Instagram. The dark effect on her face prompted her followers to believe she was wearing black face, but Jenner immediately shut that speculation down.
She captioned this photo, "This is a black light and neon lights people lets all calm down." Some have come to her defense in the comments, while others are still condemning this post from 2015.
Next: This made fans question her parenting.
6. Kim Kardashian's topless photo taken by her daughter
Reality TV star Kim Kardashian could be the most controversial star on Instagram, considering her tendency to show a lot of skin. One photo in particular, however, left her followers feeling seriously uncomfortable.
Kardashian posted a topless photo to her feed, with the caption indicating her 4-year-old daughter, North, was her photographer. A user commented, "I wonder how many people would get social services called on them if this was anyone else but Kim K?? This is subpar parenting."
However, another user noted that nothing was wrong with the photo. "How is this bad? My mom used to change in front of me all the time," they wrote. "It's normal with moms and daughters, at least where I'm from. Maybe North was just playing with the camera when Kim was changing. It's normal, y'all. Stop reaching."
Next: Instagram users did not want this model visiting China.
5. Gigi Hadid's unwelcome visit to China
When Gigi Hadid made an Instagram announcement that she'd be paying Shanghai a visit to walk in the annual Victoria's Secret Fashion Show, commenters wanted her to know she was not welcome in China.
Why don't people want her entering the country? Just a few months earlier, her younger sister, Bella, posted a video of Hadid mocking Asian stereotypes. According to Huffington Post, "Hadid can be seen laughing and squinting her eyes at a table with friends while holding what appears to be a Buddha cookie up to her face."
To make matters worse, Hadid was featured on the cover of Vogue China at the time the video was posted. Hadid has since turned off the comments feature on her Instagram post, but that doesn't hide the fact the model she definitely lost some fans with her actions.
Next: She was perceived as "insensitive and misinformed."
4. Emily Ratajkowski's post about femininity
Emily Ratajkowski has some serious Instagram game, but one photo left her followers accusing her of being "insensitive and misinformed." As the new face of French hair care brand, Kerastase, she captioned an Instagram post about how important hair is to to one's beauty.
She wrote, "Hair is a fundamental part of beauty, femininity, and identity." Unsurprisingly, negative comments came pouring in. While some insisted she delete the post or caption, others explained just how hurt they were by her words. One user wrote:
How is it fundamental to a woman's beauty?? What about my girls suffering from cancer?? Do you think they even had a choice about losing their hair? Does that make them less beautiful because they're lacking a "fundamental" part of beauty?? Ignorant and hurtful caption. Think about how your words affect other people before you put it on the internet.
Ratajkowski has since changed the caption, in which she writes, "Welcome good hair days!," rather than insinuating those without hair aren't beautiful or feminine.
Next: This post was almost inspiring … until the last line of her caption.
3. Bella Thorne's caption being perceived as racist
What started out as Bella Thorne sending a heartfelt message about loving your body, no matter your insecurities, ended in her being accused of racism. She posted a nude photo of herself from a shoot in GQ Mexico, in which she explains, "I specifically asked for no re touching on this photo, and lemme tell you I have insecurities, about pretty much everything. That's natural & that's human."
While she received praise for her honesty, the last line in her caption was not so well-perceived. She wrote, "I'm not F*CKING PERFECT. IM A HUMAN BEING AND IM REAL. So hip hop your asses over the fence and GET OVER IT. @gqmexico."
Many followers felt her "hip hop over the fence" line was an inappropriate joke about immigration from Mexico to the United States — especially given President Trump's desire to build a wall between the two countries.
Though she didn't clarify exactly what she meant, she later tweeted, "Latina and proud." Many took it as a justification for her remarks after receiving backlash, but it only prompted more hate.
One Twitter user wrote, "Bella Thorne on Sept 28: Hip hop over the fence, Mexicans! Bella Thorne on Oct 1: IM A LATINA EVERYBODY XOXO."
Next: She definitely did mean to throw shade at Taylor Swift.
2. Kim Kardashian throwing shade at Taylor Swift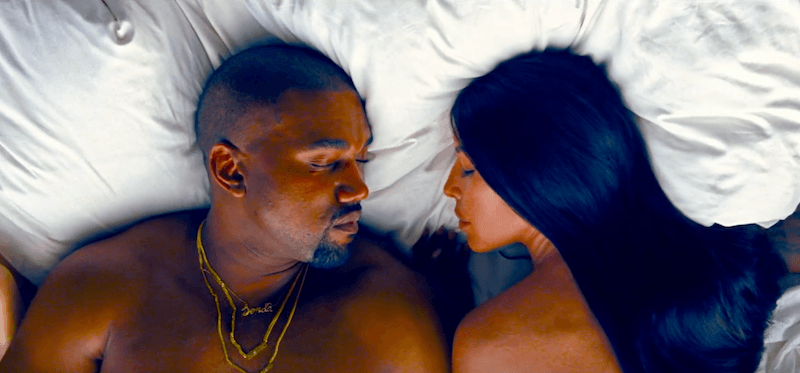 Leave it to Taylor Swift fans to put Kardashian in the middle of yet another Instagram scandal. Swift's feud with the Kardashian-West family isn't going away anytime soon, with Kardashian's social media post reigniting the hate even further.
The reality TV star posted a throwback photo from Kanye West's "Famous" music video, which infamously features a number of celebrities, naked in bed with the rapper (which were really just wax figures). One of those celebrities includes Swift, which is fitting, considering the lyric, "I feel like me and Taylor might still have sex / Why? I made that b*tch famous."
Swift was publicly outraged at the lyrics, but Kardashian exposed Swift with a recording of her actually approving of them over the phone. With so much controversy already surrounding the whole ordeal, you'd think everyone involved would want to put it to rest.
However, after Kardashian's throwback photo to the music video's set, Swift's fans showed their anger in the comments with rat emojis. It's safe to say their feud isn't anywhere close to being over.
Next: She got backlash for having the best year ever in 2017.
1. Taylor Swift's summary of 2017
Swift may have been sending positive vibes to her Instagram followers at the end of 2017, but that's exactly what left people feeling salty toward the star. On her 28th birthday, Swift posted a photo of herself center stage during one of her concerts. In her caption, she wrote, "I couldn't have asked for a better year, all thanks to you."
Most, however, would agree that 2017 was a pretty tough year for the U.S. From natural disasters to one political controversy after another, many celebrities have used their platforms to connect over the nation's struggles.
Swift seems to be the only celebrity who hasn't voiced her political stance, but many Trump supporters also happen to be fans of the singer. It's left social media users and publication headlines alike saying, "Of Course Taylor Swift is the Only Person Who Enjoyed 2017."
Read more: Selena Gomez and Other Popular Celebrities With Amazing Instagram Lookalikes
Check out The Cheat Sheet on Facebook!