16 Entertainers We Said Farewell to in 2014
Here's a list of some of the notable people in the entertainment world who passed away in 2014.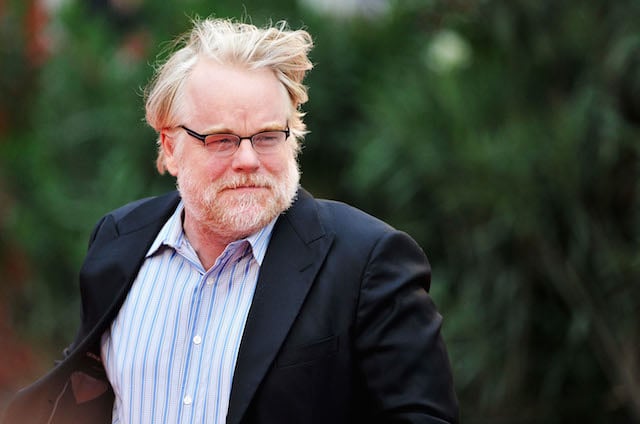 1. Philip Seymour Hoffman
Acclaimed actor Philip Seymour Hoffman was found dead in his New York City apartment on February 2 from a drug overdose, sending Hollywood into a spiral of mourning. Hoffman was 46 years old and had struggled with addiction for much of his life. Some of Hoffman's best performances include his various collaborations with director Paul Thomas Anderson on films like Boogie Nights and The Master, his portrayal of rock journalist Lester Bangs in Almost Famous, and his Academy Award-winning take on writer Truman Capote in the film Capote. Hoffman was in the process of finishing the two Hunger Games: Mockingjay films when he passed away.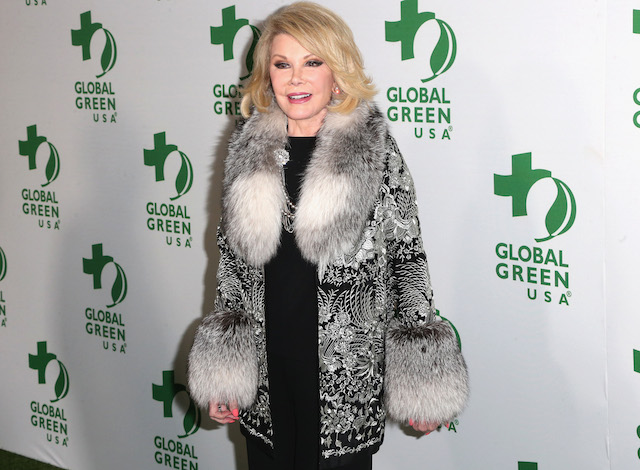 2. Joan Rivers
The iconic comedienne passed away on September 4 after complications arising from a throat operation. She was 81 years old. Rivers will be remembered as one of the most important female comics in history, with a career that spanned decades. Mentored by Johnny Carson during the 1960s, she became the first woman to have her own late night talk show. More recently, she was best known for skewering celebrities on E!'s Fashion Police and in red carpet interviews. Her sense of humor applied to herself as well as others, and she often poked fun at herself for her age and her numerous plastic surgeries. E! recently announced that Kathy Griffin will replace Rivers on Fashion Police when the show returns to the air next year.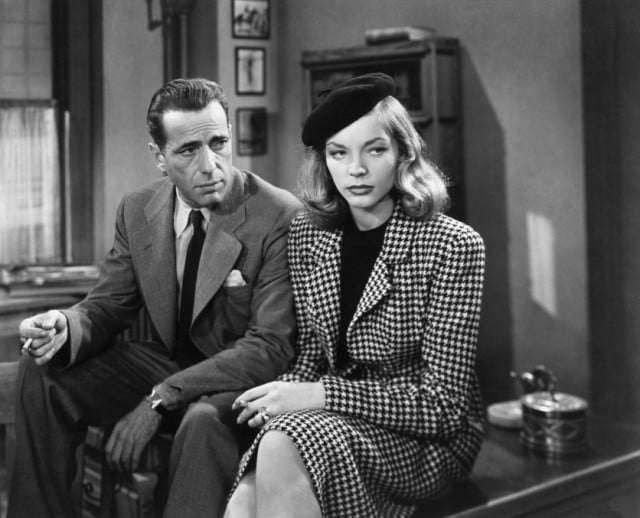 3. Lauren Bacall
Hollywood legend Lauren Bacall passed away on August 12 at the age of 89. Bacall is best known for her films with and her marriage to Humphrey Bogart; together, they made up the most scintillating on-screen couple of Hollywood's Golden Era. They first met on the set of the Howard Hawks film To Have and Have Not when she was just 18 years old and Bogart was both 25 years her senior and married to another woman at the time. The pair, dubbed "Bogie and Bacall," also appeared together in The Big Sleep and Key Largo. Without Bogie, she appeared in the comedy How to Marry a Millionaire with Marilyn Monroe and Betty Grable, and the 1950 big-budget jazz movie Young Man With a Horn, playing a scheming femme fatale alongside Kirk Douglas. After Bogart's death in 1953, Bacall pursued work mostly in the theater and won Tony awards for the musicals Applause and Woman of the Year.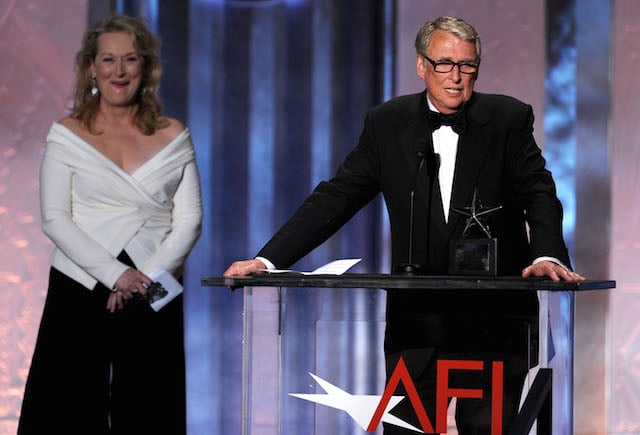 4. Mike Nichols
The legendary film director passed away on November 19 at the age of 83 due to cardiac arrest. Nichols is best known for directing the 1968 movie The Graduate and for being among the elite group in the entertainment world who has won an Oscar, a Grammy, an Emmy, and a Tony. His other notable films include Who's Afraid of Virginia Woolf? and Closer. The Graduate, which sees Dustin Hoffman playing a young college graduate who gets seduced by an older woman, is considered to be one of the greatest films of all time.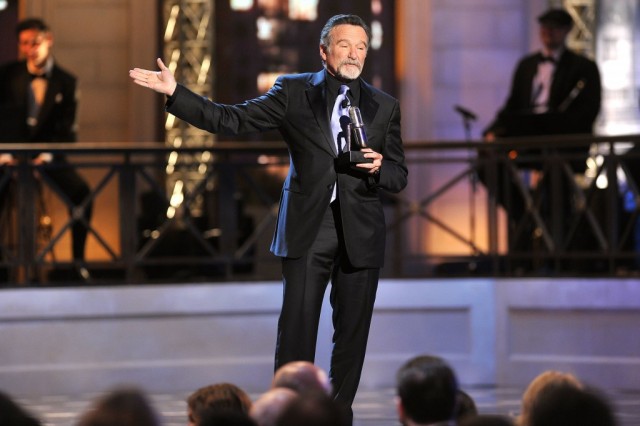 5. Robin Williams
Robin Williams was found dead on August 11, having committed suicide at the age of 63. While he will be remembered for making countless people laugh in his films and standup comedy, Williams struggled with addiction and depression for much of his life. He entered rehab at the beginning of 2014, which his publicist said was an effort to refocus on his sobriety. Williams rose to fame playing the lovable alien Mork on the TV show Mork & Mindy. Williams's film work held great appeal for both children and adults. He had iconic roles in children's movies like Mrs. Doubtfire, Aladdin, and Flubber, but interspersed those types of films with more serious roles. Williams received Oscar nominations for his roles as a radio DJ in Good Morning, Vietnam, as an unconventional teacher in Dead Poets Society, and as a homeless man in The Fisher King, finally winning for his portrayal of the therapist who works with Matt Damon's savant character in Good Will Hunting.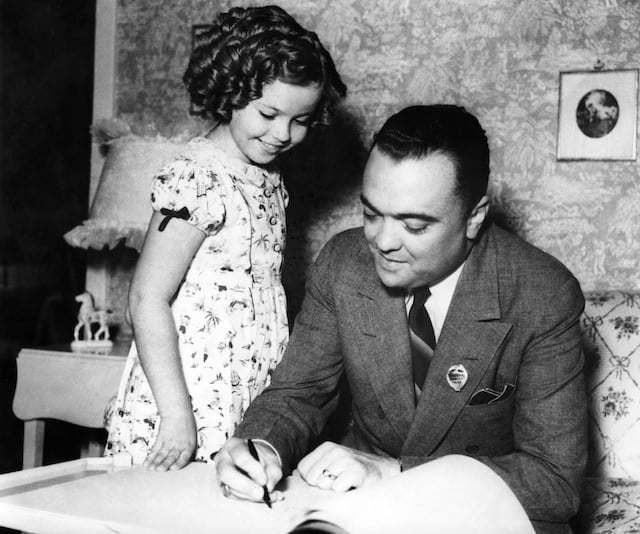 6. Shirley Temple
Shirley Temple, one of the most famous child actors of all time, passed away on February 10 at the age of 85, almost a full eight decades from the time she was best known as an actress during the 1930s. Her dimples, tap-dancing, and blonde curls were utilized by film studios to help raise audiences' morale during the Great Depression. Watching the young girl's determination and resolve were inspiration as much as her trivial problems and adventures were escapism. No child star has reached similar levels of fame since, and she managed to escape the drug addiction and other horrible fates that stereotypically befall famous young actors; after her acting career was over, she became a diplomat.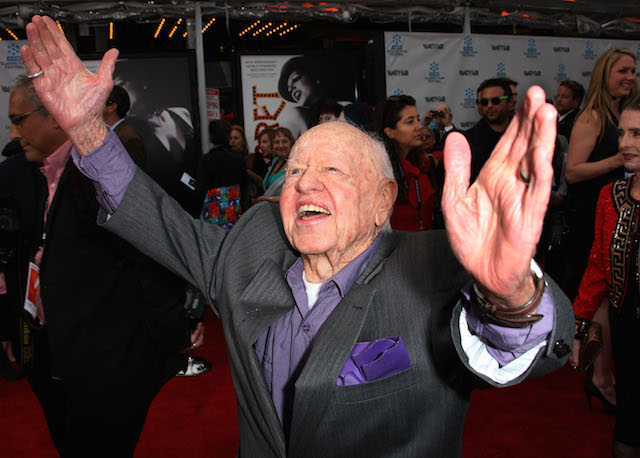 7. Mickey Rooney
Mickey Rooney passed away on April 6 at the age of 93 after having a career in vaudeville, Hollywood, and Broadway that lasted nearly that long. The actor was best known as a child star who was often cast alongside a young Judy Garland in the Andy Hardy movies as well as the musical Babes in Arms, which landed the 19-year-old an Oscar nomination. As he got older but not much bigger, Rooney frequently played a jockey in movies like National Velvet and The Black Stallion. His role as Mr. Yunioshi in Breakfast at Tiffany's is memorable because the film is a classic and he gets to spar with Audrey Hepburn, but it is also one of the more insulting examples of yellow face in American cinema. Rooney had been sick for awhile before he passed away.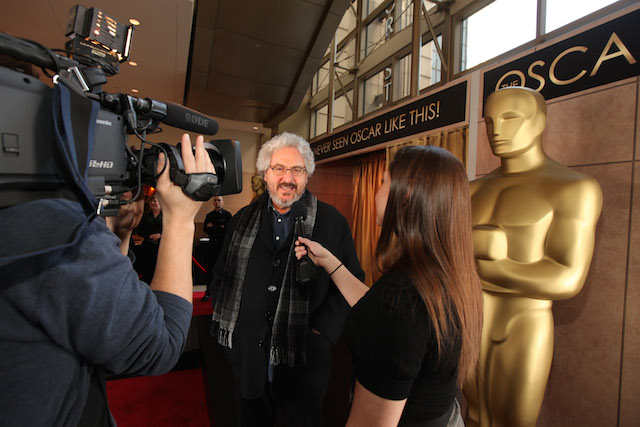 8. Harold Ramis
As Hollywood prepares to make a female-led third Ghostbusters movie, one of the film's original writers and stars passed away on February 24 at the age of 69. Ramis was a comedy legend who wrote, acted in, and directed films including the Ghostbusters franchise, Caddyshack, Animal House, and Groundhog Day. He's considered to be one of the most influential forces who's worked in comedy in the last generation, someone who helped create what we think is funny in film today. Ramis has collaborated with the greatest comedians of the '70s and '80s, including Bill Murray, John Belushi, and Chevy Chase, among many others.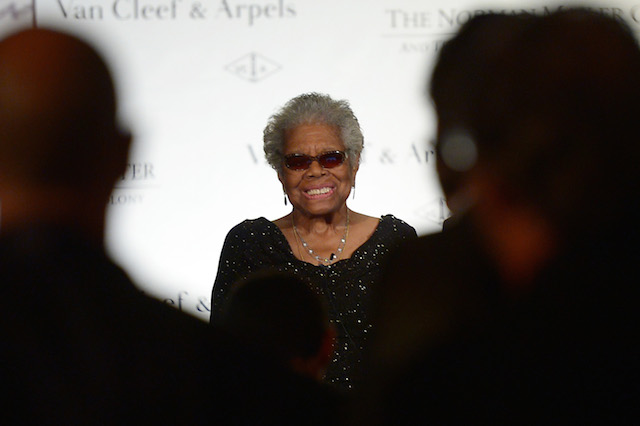 9. Maya Angelou
Literary titan Maya Angelou, most famous for writing the influential memoir I Know Why the Caged Bird Sings, about growing up in the Jim Crow South, passed away on May 28 at the age of 86. That 1969 book was one of the first widely read memoirs written by an African-American woman. Her memoirs eventually comprised six volumes and she also wrote poetry extensively, reading one poem at the swearing-in of President Bill Clinton. In a statement, President Barack Obama said, "Today, Michelle and I join millions around the world in remembering one of the brightest lights of our time — a brilliant writer, a fierce friend and a truly phenomenal woman," adding, "She inspired my own mother to name my sister Maya."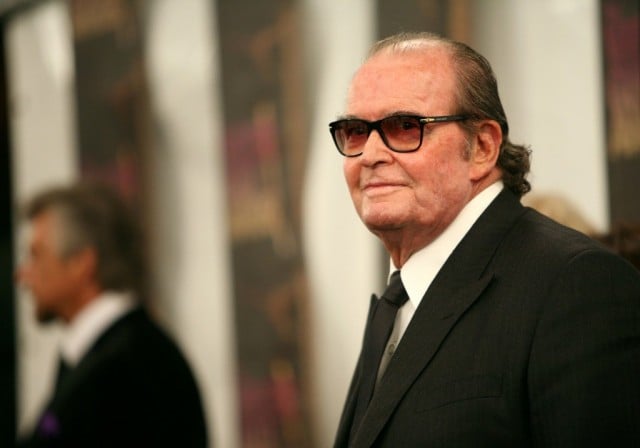 10. James Garner
Prolific actor on the big and small screens James Garner passed away on July 19 at the age of 86. The actor best known for his roles on the 1950s Western television series Maverick and the 1970s detective show The Rockford Files was mourned by Hollywood after a 50-year career. Garner was nominated for an Academy Award for his role opposite Sally Fields in the 1985 romantic comedy Murphy's Romance and won an Emmy in 1974 for his role as the tough-but-funny detective Jim Rockford. More recently, he played the older version of Ryan Gosling's character in The Notebook.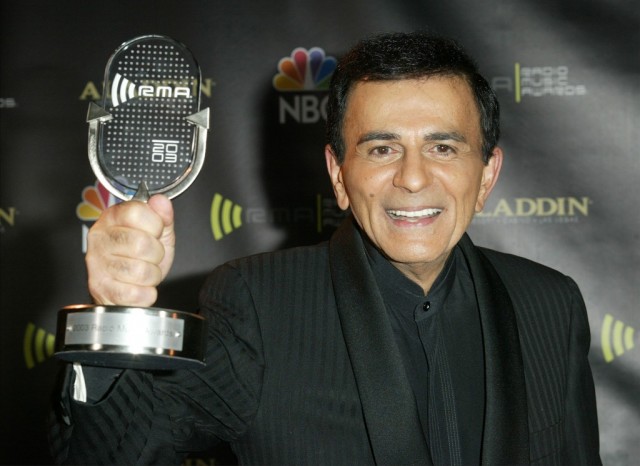 11. Casey Kasem
Casey Kasem, one of the most iconic voices and tastemakers in the history of radio, passed away on June 15 at the age of 82. He was the voice of the program "American Top 40," which he began in 1970 and continued under various names until he handed over the mantle to Ryan Seacrest in 2004. The show played the top 40 songs from Billboard's list of the country's most popular singles. His show was directly in opposition to the more rebellious spirit of rock and roll at the time it started, but Kasem's wholesomeness and optimism made him very popular, and he is essentially responsible for reinventing Top 40 radio.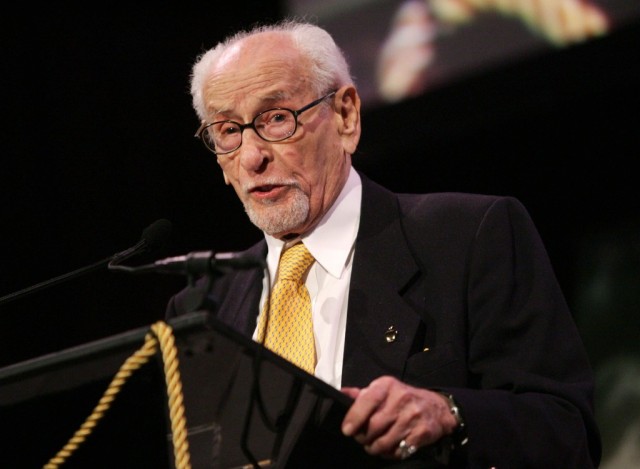 12. Eli Wallach
Wallach, one of the most prolific and versatile character actors in Hollywood history, died on June 24 at the age of 98 after an acting career of more than 60 years. Some of his most memorable roles include those in the films The Magnificent Seven, The Misfits, and The Godfather: Part III. He also acted on the stage and on television. Wallach's film roles often saw him playing nasty villains, while in the theater he more often played the misunderstood sensitive type, and he frequently acted alongside his wife Anne Jackson. He was awarded an honorary Oscar in 2010, just before he turned 95.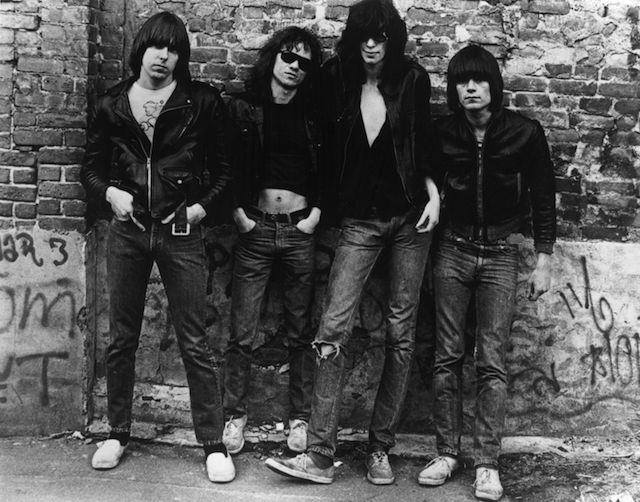 13. Tommy Ramone
The final surviving member of the original lineup of the Ramones, drummer Tommy Ramone passed away on July 11 at age 65. The Ramones were one of the most important bands to come out of the New York punk rock movement of the 1970s. Their sound consisted of power chords played at a blistering pace, with their gigs sometimes ending in under half an hour because they played so quickly. Tommy was the drummer, the typically unseen and un-talked-about member of the band, but his efforts as producer helped bring the Ramones' rock-and-roll-on-speed sound to record. "He and the Ramones translated all the world's phony beauty, yeah, all the world's ugliness, into something fast, funny, and hummable," said rock journalist and Punk magazine founder Legs McNeil in his memorial article about Tommy.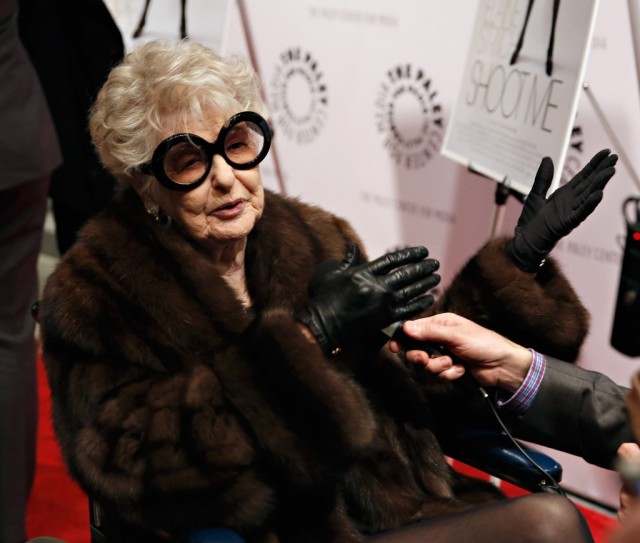 14. Elaine Stritch
The legendary Broadway actress passed away on July 17 at age 89. Stritch's career lasted almost 70 years and she was best known on the stage for being "perhaps the leading interpreter of Stephen Sondheim's wryly acrid musings on aging," according to The New York Times. Stritch also recently won an Emmy for her guest appearance on 30 Rock, playing Alec Baldwin's character's mother. She passed away in Birmingham, Michigan, but before that she lived for many years at the Carlyle Hotel in Manhattan and will be an enduring icon of the theater. Her life was the subject of the recent documentary Elaine Stritch: Shoot Me, which profiled the actress preparing for a new show while dealing with health problems and facing her own mortality at the age of 87.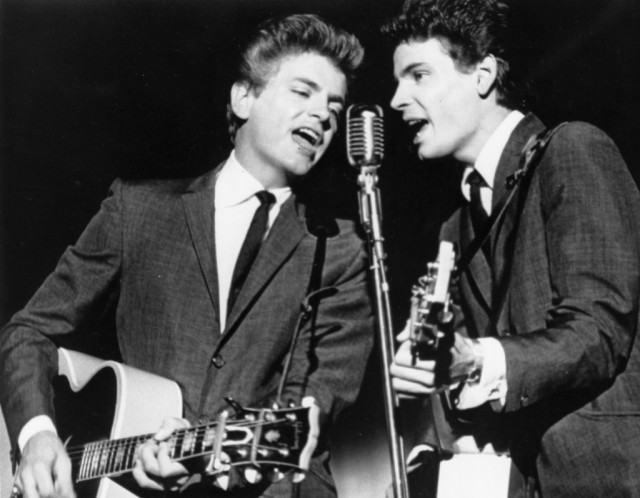 15. Phil Everly
One half of the early rock-and-roll duo the Everly Brothers, Phil Everly passed away on January 3 at the age of 74 from complications due to pulmonary disease. The brothers brought the vocal harmonies of traditional country music into early rock and roll, and their methods of harmonizing inspired the Beatles, Simon and Garfunkel, and any other rock-and-roll bands that prominently feature two voices singing harmonies. The Everly Brothers consistently scored hits through the 1950s and the beginning of the 1960s, and were inducted into the Rock and Roll Hall of Fame during its first year of existence. They weren't rebellious or boundary-pushing like the British invasion bands that would take over the charts later in the '60s, but their sound was influential to those groups and is evidence of how important country and bluegrass music was in the development of rock and roll. Phil is survived by his brother Don, the other half of the band.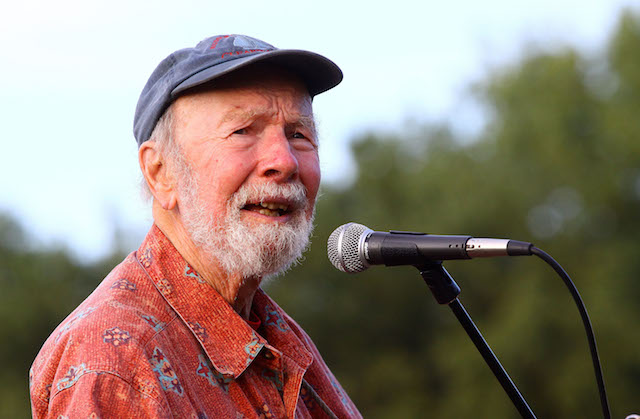 16. Pete Seeger
Folk music icon and political activist Pete Seeger passed away on January 27 at the age of 94. Seeger is best known for his musical activism during the 1960s. His protest songs like "We Shall Overcome" were an important part of the civil rights movement. He was one of the key figures who began taking traditional folk songs and changing their lyrics to talk about contemporary political issues. Seeger's music has inspired artists including Joan Baez, Bob Dylan, and Bruce Springsteen. Seeger remained politically and musically active even in his later years, writing protest songs about the Deepwater Horizon oil spill and performing at the 2009 inauguration of President Barack Obama and Farm Aid 2013.
Follow Jacqueline on Twitter @Jacqui_WSCS
More from Entertainment Cheat Sheet:
Want more great content like this? Sign up here to receive the best of Cheat Sheet delivered daily. No spam; just tailored content straight to your inbox.