17 Films Based on Books Hitting Theaters in 2015
2015 is set to be a big year for book-to-film adaptations, with projects like the highly anticipated Fifty Shades of Grey and the latest take on Frankenstein set to hit theaters. Aside from the plethora of young adult and true story adaptations we've listed separately, here are 17 more movies based on books coming to the big screen in the next year.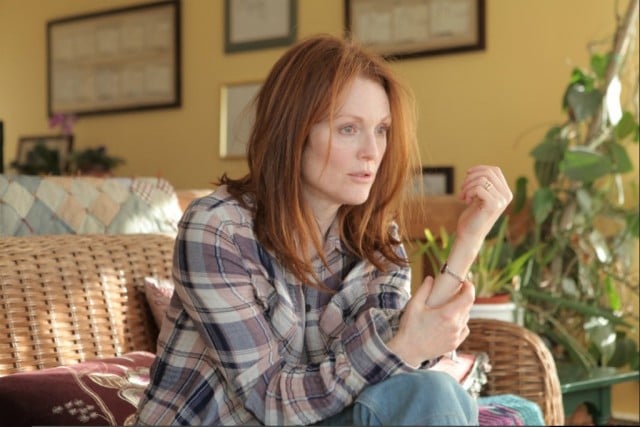 1. Still Alice, January 16
Julianne Moore is receiving major Oscar buzz for her portrayal of Alice Howland, a renowned linguistics professor and happily married woman with three grown children, who starts to suffer from memory loss. When she receives a devastating diagnosis, Alice and her family find their bonds tested. Kate Bosworth, Shane McRae, Hunter Parrish, Alec Baldwin, and Kristen Stewart co-star in the upcoming drama. The movie had its world premiere at the Toronto International Film Festival in 2014, and Sony Picture Classics also gave the film a one-week qualifying run for the Oscars in December, with plans for a wider theatrical release in mid-January.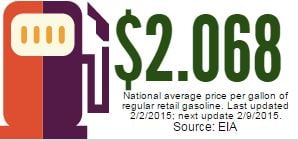 2. The World Made Straight, January 9
Based on the novel of the same name by Ron Rash, the movie chronicles the story of a 17-year-old high school dropout, Travis, who stumbles upon a marijuana farm in 1970s North Carolina and ends up getting wrapped up in the drug dealings of his town. The film will mark producer David Burris's directorial debut. Actor Jeremy Irvine is set to star as Travis, while Noah Wyle, Minka Kelly, Steve Earle, and Haley Joel Osment are also co-starring.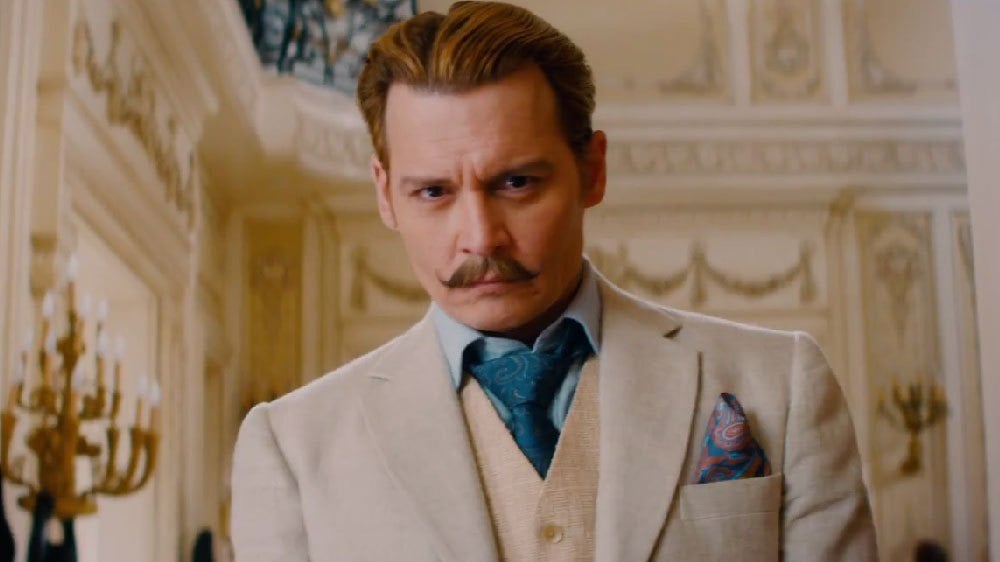 3. The Mortdecai Trilogy, January 23
The forthcoming action comedy flick, adapted from the book anthology The Mortdecai Trilogy written by Kyril Bonfiglioli, follows debonair art dealer and part-time rogue Charles Mortdecai as he traverses the globe and searches for a stolen painting that's reportedly linked to a lost bank account filled with Nazi gold. At the same time, he must also evade the British MI5, his wife, and an international terrorist. Johnny Depp stars in the title role in the film, which also features Gwyneth Paltrow as Johanna Mortdecai and Ewan McGregor as Inspector Martland. Olivia Munn, Jeff Goldblum, Paul Bettany, and Aubrey Plaza co-star in the movie.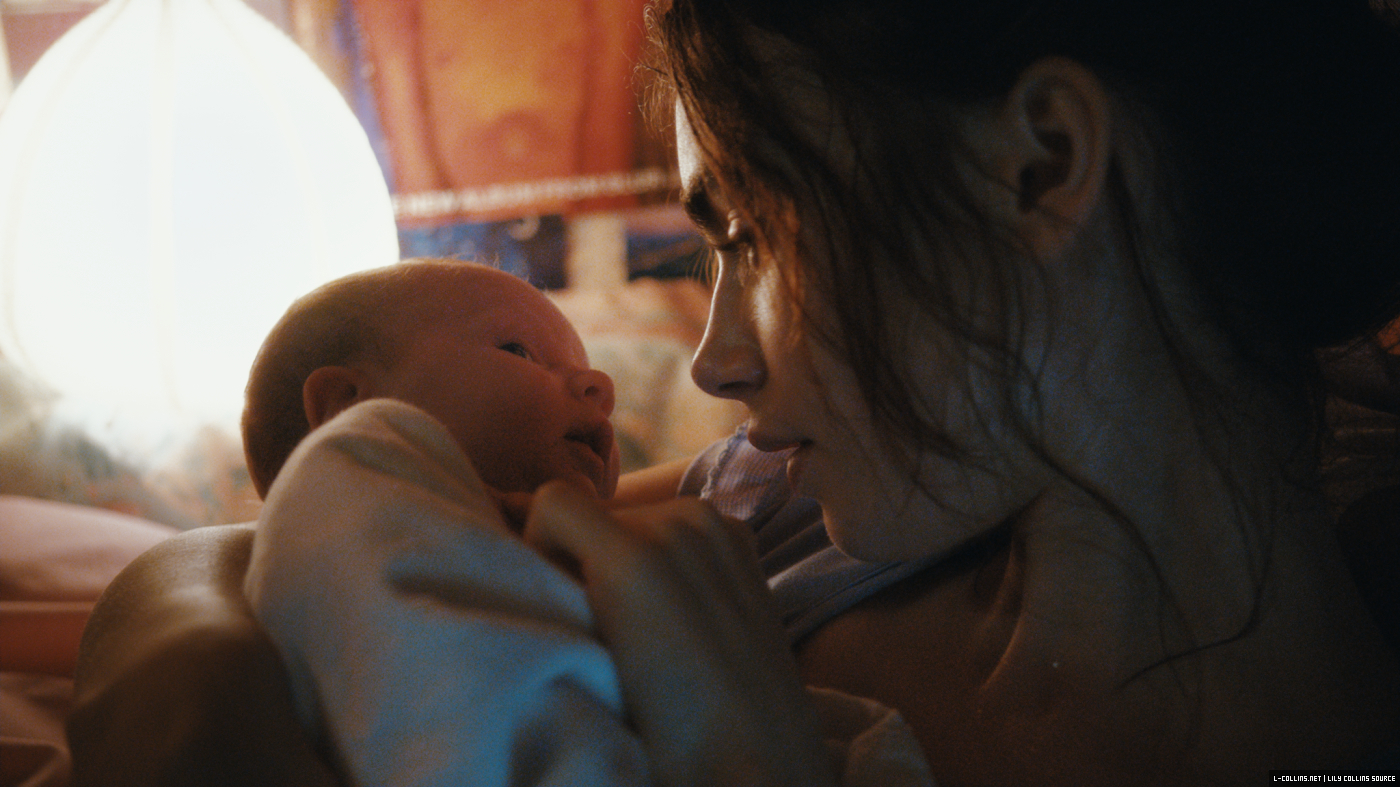 4. Love, Rosie, February 6
Based on the 2004 novel Where Rainbows End by Irish author Cecelia Ahern, Lily Collins and Sam Claflin star as Rosie and Alex, two lifelong best friends who grow up together in Dublin and manage to maintain their close relationship for years until life gets in the way and separates them. Rosie and Alex seem to flirt with the idea of turning their friendship romantic, but a series of events happens before they ever get a chance to ever cross that line. Tamsin Egerton, Suki Waterhouse, and Jaime Winstone co-star in the film.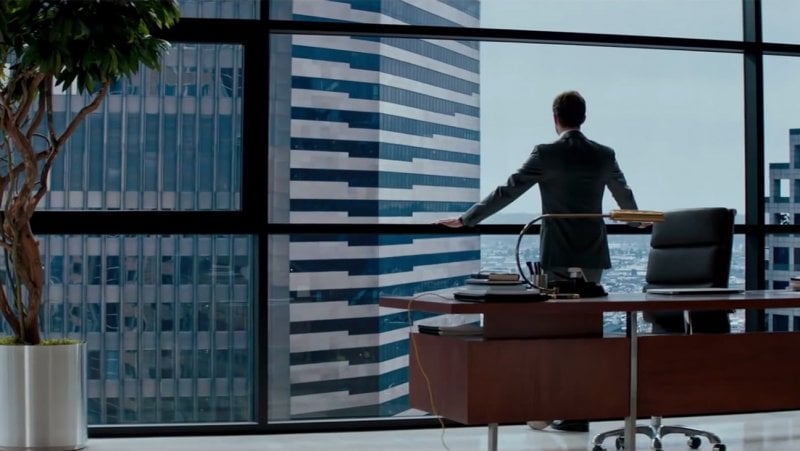 5. Fifty Shades of Grey, February 13
Fifty Shades follows E. L. James's story of the innocent and naïve literature student Anastasia Steele as she meets and falls in love with enigmatic billionaire Christian Grey. Her world gets turned upside down when he introduces her to his penchant for a dark, raunchy side of human sexuality. Dakota Johnson and Jamie Dornan star in the big screen adaptation. The cast also features Eloise Mumford, Luke Grimes, Rita Ora, Victor Rasuk, Max Martini, among others.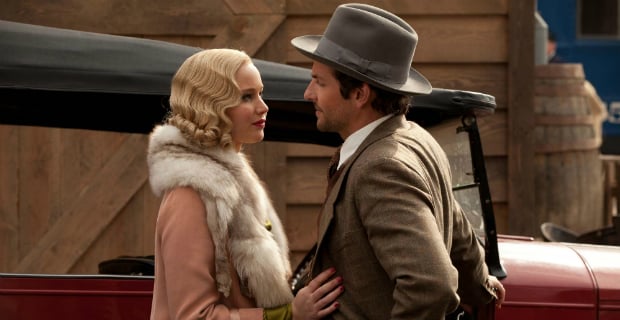 6. Serena, March 27
Based on Ron Rash's novel of the same name, Serena takes place in late 1920s North Carolina and follows newlyweds George and Serena Pemberton as they attempt to build a timber empire. The two are madly in love, but the passion takes a wrong turn after the infertile Serena discovers George has been keeping secrets about the business and his own personal life. Fueled by her overwhelming desire to save their marriage, Serena eventually decides to take matters in her own hands and goes to extreme lengths in an effort to protect her husband. Directed by Susanne Bier, the film marks the third collaboration between Bradley Cooper and Jennifer Lawrence following Silver Livings Playbook and American Hustle.
7. The Longest Ride, April 10
The romantic drama follows two intertwining love stories of two couples (an elderly one and a young one), both of which take place in a North Carolina setting. The movie is based on the novel of the same name by Nicholas Sparks. Scott Eastwood and Britt Robertson are set to play the younger couple, Sophia Danko and Luke Collins. Jack Huston and Oona Chaplin play the older couple. Alan Alda, Melissa Benoist, Lolita Davidovich, Barry Ratcliffe, and Gloria Reuben also co-star in the movie.
8. The Moon and the Sun, April 10
The upcoming action-adventure film, based on the sci-fi novel by Vonda McIntye, chronicles the story of King Louis XIV's (played by Pierce Brosnan) quest for immortality. His mission leads him to capture and steal a mermaid's life force, a move that is further complicated by his illegitimate daughter's discovery of the creature. The movie also features Kaya Scodelario, Benjamin Walker, William Hurt, Fan Bingbing, and Ben Lloyd-Hughes.
9. Far From the Madding Crowd, May 1
The drama takes place in Victorian England and follows the independent and headstrong Bathsheba Everdene, as she attracts three very different suitors: Gabriel Oak, a sheep farmer; Frank Troy, a reckless sergeant; and William Boldwood, a prosperous and mature bachelor. The film is an adaptation of the 1874 novel of the same name by Thomas Hardy. Carey Mulligan stars as the protagonist, Bathsheba, while Mattias Schoenaerts, Michael Sheen, and Tom Sturridge play the three men who court her. Juno Temple, Rowan Hedley, Connor Webb, and Penny-Jane Swift all co-star.
10. Me Before You, August 21
Based on JoJo Moyes's best-selling novel, the story follows Lou, a small-town girl caught between dead-end jobs, and Will, a successful man who finds himself wheelchair-bound after an accident. He feels as if he has no reason to live, until he hires her as his caretaker. In order to prove to him that life is worth living, they head for a series of adventures together. Acclaimed theatre director Thea Sharrock will make her feature film directorial debut with this adaptation, while Emilia Clarke and Sam Claflin are on board to star.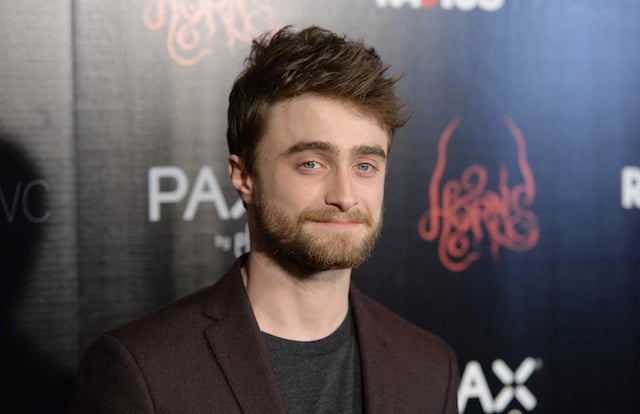 11. Victor Frankenstein, October 1
Based on Mary Shelley's classic 1818 novel Frankenstein, the latest movie adaptation is told from Igor's perspective. The film follows the troubled young assistant's dark origins, his redemptive friendship with the young medical student Viktor Von Frankenstein, as well as the emergence of how Frankenstein became the man — and the legend — we all know today. The film will feature Daniel Radcliffe and James McAvoy as in the lead roles of the hunchback Igor and the scientist Victor Frankenstein, while Jessica Brown Findlay, Andrew Scott, Mark Gatiss, and Callum Turner also co-star.
12. The Martian, November 25
Ridley Scott's space adventure film, based on the 2012 sci-fi novel by Andy Weir, stars an A-list cast, including big names like Matt Damon, Jessica Chastain, Jeff Daniels, Michael Pena, and Kristen Wiig. Damon stars as Mark Watney, an astronaut who gets stranded on Mars and must struggle to survive while NASA tries to rescue him.
13. The Revenant, December 25
The upcoming American western thriller film, produced and directed by Alejandro González Iñárritu, is adapted from Michael Punke's 2003 novel of the same name. The movie takes place in the 19th century and follows the story of Hugh Glass (played by Leonardo DiCaprio), a fur trapper, who is mauled by a bear while hunting. His companions (Tom Hardy, Will Poulter, and Domhnall Gleeson) rob him and leave him to die, but he survives and sets out to get revenge on the men who betrayed him.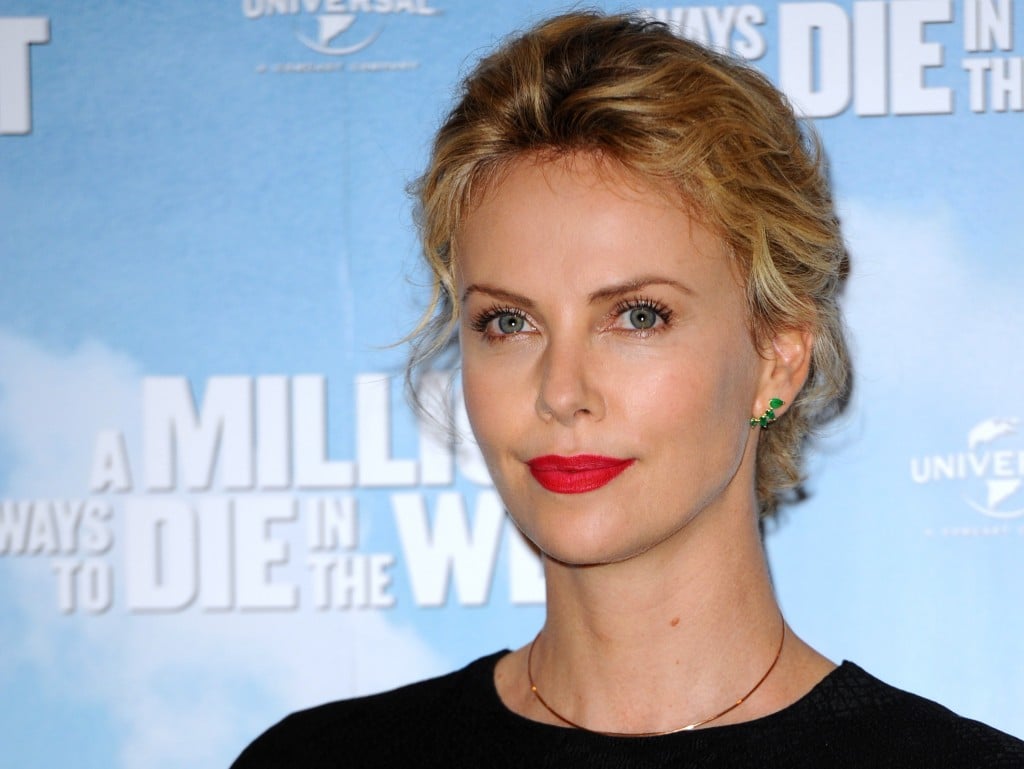 14. Dark Places
Set in a farming town in Kansas and adapted from Gillian Flynn's novel, this mystery follows Libby Day (Charlize Theron), the only surviving witness of a horrific massacre that took the lives of the rest of her family. Believing the slaughter to be the work of a Satanic cult, Libby testifies in court against her own brother. Twenty-five years after the murder, she meets a group of amateur investigators who believe her brother is innocent. In order to help them, Libby must unearth painful memories of her past. Christina Hendricks, Nicholas Hoult, and Chloe Grace Moretz co-star in the movie, which is expected to hit theaters sometime in 2015.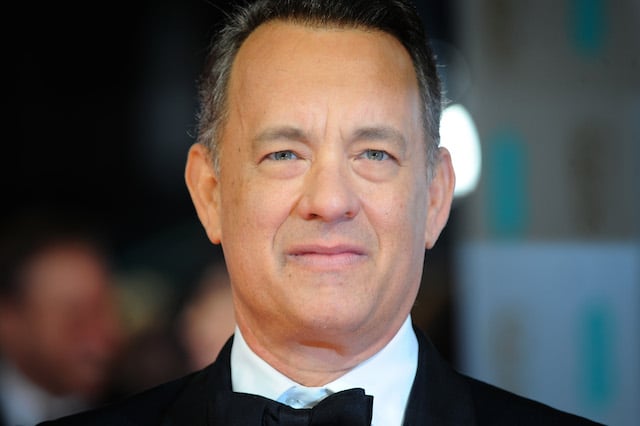 15. A Hologram For the King
The upcoming comedy drama film, directed by Tom Tykwer and based on the 2012 novel of the same name written by Dave Eggers, tells the story of a washed-up, desperate American salesman who travels to Saudi Arabia to secure the IT contract for a massive new complex that's being built in the middle of the desert. The film stars Tom Hanks, Tom Skerritt, and Sarita Choudhury. The movie is set to premiere in 2015, although an exact release date has not yet been set.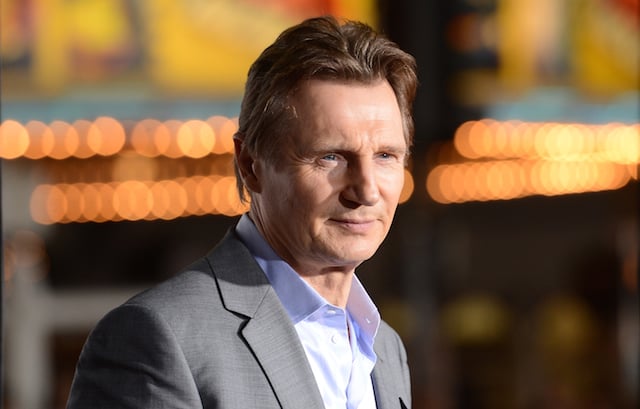 16. Silence
Adapted from the 1966 Shusako Endo novel of the same name, the film follows a pair of priests who become persecuted after trying to bring Christianity to Japan in the 17th century. Liam Neeson and Ken Watanabe will co-star in the movie alongside Andrew Garfield and Adam Driver, while Martin Scorsese is set to direct. No official premiere date has been scheduled, but the movie is reportedly expected to be released in late 2015—in time for the following awards season.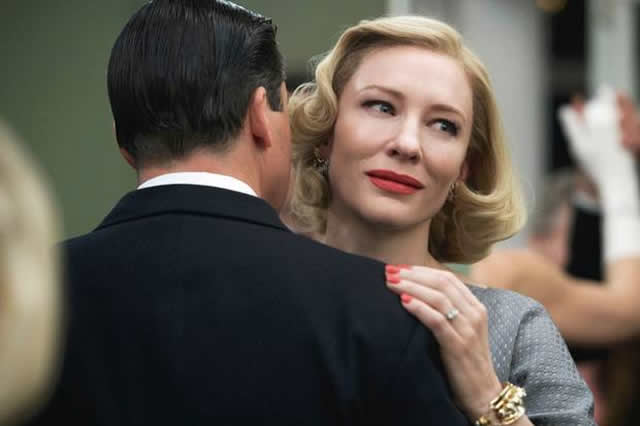 17. Carol
Based on Patricia Highsmith's 1952 romance novel, The Price of Salt, the movie is set in 1950s New York and follows the story of a department-store clerk, who dreams of a better life and ends up falling for an older, married woman. Cate Blanchett stars in the movie, alongside Rooney Mara, Sarah Paulson, Kyle Chandler, Carrie Brownstein, and Jake Lacy. The romantic drama, directed by Todd Haynes, is scheduled to hit the big screen in 2015, although an exact release date for the film has not been confirmed.
More from Entertainment Cheat Sheet:
Want more great content like this? Sign up here to receive the best of Cheat Sheet delivered daily. No spam; just tailored content straight to your inbox.