18 Indie Movies to Catch This Summer
Summer is a big season for movies. This year is bringing a whole new slew of highly anticipated films to theaters, including new superhero flicks, long-awaited sequels, and some seriously star-studded dramas. But if you find yourself needing a break from all of the monster blockbusters coming out this season, don't worry – there are plenty of acclaimed smaller-scale films set to hit the big screen over the coming months as well.
Though most of these movies will only be available in limited release, you will also be able to find many of the titles on Video on Demand. Plus, these titles range widely in genre – from buzzy biopics to quirky comedies to film festival favorites – so you're guaranteed to find something that suits your taste. With this summer's movie season officially shifting into high gear in the coming weeks, here are 18 indie flicks that are definitely worth checking out:
1. Results, May 29
The indie rom-com, starring Guy Pearce, Cobie Smulders, Kevin Corrigan, Brooklyn Decker, and Anthony Michael Hall, takes place in Austin, Texas. It follows self-styled gym owner Trevor and irresistibly acerbic trainer Kat as they are charged with whipping a newly wealthy and highly unmotivated slob into shape. Soon, their lives become inextricably tied together, both personally and professionally.
The film debuted at the Sundance Film Festival earlier this year to mostly positive reviews and was subsequently released in Video on Demand in mid-March. It will finally get its limited theatrical release later this month.
 2. Love & Mercy, June 5
Directed by Bill Pohlad, the biographical film follows a parallel narrative covering two specific time periods of the life of Beach Boys frontman Brian Wilson. It stars 12 Years a Slave's Paul Dano as Wilson in the 1960s, during the height of his fame and John Cusack as the elder version of Wilson in the '80s, when the spotlight surrounding him had started to diminish. The movie, which derives its title from the 1988 song by Wilson, has been a festival darling so far, getting widely lauded by critics at last year's Tribeca Film Festival and this year's South by Southwest.


3. Me and Earl and the Dying Girl, June 12
The comedy-drama film, directed by Alfonso Gomez-Rejon and written by Jesse Andrews, is based on Andrews' 2012 debut novel of the same name. It follows the story of Greg Gaines, an awkward Pittsburgh high school student who befriends Rachel, a classmate with leukemia. Greg and his best friend Earl make low-budget films in their spare time and they decide to make a film for Rachel together. Thomas Mann, Olivia Cooke, and Ronald Cyler II co-star in the upcoming movie, which won both the Grand Jury Prize and the Audience Award at Sundance earlier this year.
5. The Overnight, June 19
The forthcoming sex comedy, executive produced by Mark and Jay Duplass, follows as a children's playdate becomes a couple's playdate after all of the kids are put to sleep. Taylor Schilling, Jason Schwartzman, Adam Scott, Max Moritt, R.J. Hermes, and Judith Godreche star in the movie, which made its debut at the Sundance Film Festival earlier this year. It has since also screened at the South by Southwest and the Tribeca Film Festival, garnering overwhelmingly positive reviews along the way from critics who dubbed it "unpredictably weird" and "hysterically funny."
6. Dope, June 19
The critically acclaimed comedy drama stars Shameik Moore as Malcolm, who is carefully surviving life in a tough neighborhood in Los Angeles while juggling college applications, academic interviews, and the SAT. A chance invitation to an underground party leads him into an adventure that could allow him to go from being a geek, to being dope, to ultimately being himself. Tony Revolori, Kiersey Clemons, Blake Andersons, Zoe Kravitz, A$AP Rocky, Tyga, and Chanel Iman also co-star in the film, which was produced by Forest Whitaker and co-executive produced by Pharrell Williams and Diddy. The movie has been one of the most buzzworthy entries at this year's Sundance and Cannes festivals.


7. Infinitely Polar Bear, June 19
Mark Ruffalo stars as Cam Stuart, a manic-depressive mess of a father who tries to win back his wife by attempting to take full responsibility of their two young, highly spirited daughters – both of whom don't make the overwhelming task any easier. Zoe Saldana plays Cam's wife Maggie, while Imogene Wolodarsky, Ashley Aufderheide, and Keir Dullea also co-star. The film was well received among reviewers after premiering at several festivals, including the Deauville American Film Festival, the Toronto International Film Festival, and the Vancouver International Film Festival.
8. The Bronze, July 10
The upcoming comedy, which premiered at the Sundance Film Festival earlier this year, features The Big Bang Theory star Melissa Rauch as a foul-mouthed former gymnastics bronze medalist Hope Annabelle Greggory. The movie follows as Hope fights to maintain her local celebrity status after a young athletic star, Maggie Townsend (played by Haley Lu Richardson) shows up in town. Gary Cole, Thomas Middleditch, Sebastian Stan, Cecily Strong, Dale Raoul and Michael Shamus Wiles co-star in the movie. In addition to headlining the film, Rauch also co-wrote the script with husband Winston Rauch.


9. Tangerine, July 10
Shot entirely on iPhones and produced by Mark and Jay Duplass, this comedy drama is undoubtedly one of the summer's most unique entries. Kitana Kiki Rodriguez stars as transgender prostitute Sin-Dee Rella, who just finished a prison sentence. She meets her friend Alexandra (Mya Taylor), who is also a transgender prostitute, at a donut shop and learns that her boyfriend and pimp, Chester, has been cheating on her. Outraged, Sin-Dee storms out to search the neighborhood for Chester and Dinah, the cisgender woman he's been sleeping with. James Ransone, Mickey O'Hagan, and Karren Karagulian also co-star.

10. Mr. Holmes, July 17
Based on the 2005 novel A Slight Trick of the Mind by Mitch Cullin, this crime drama brings the iconic character of Sherlock Holmes back to screen. Ian McKellen stars as Holmes, a 93-year-old long-retired detective who lives in a remote Sussex farmhouse in 1947 with his housekeeper, Mrs. Munro (played by Laura Linney), and her young son, Roger (Milo Parker). Holmes reflects on his life while writing in his journals, tending to his bees, and dealing with the deterioration of his once incredible mind. Using flashbacks to reveal events of the past, the film remembers some of the events of Holmes' life when he was still at the height of his fame and mental ability.
11. The Stanford Prison Experiment, July 17
The psychological thriller film follows a Stanford University psychology professor Philip Zimbardo (played by Bill Crudup) as he conducts a psychological experiment to test the hypothesis that the personality traits of prisoners and guards are the chief cause of abusive behavior between them. In the experiment, Zimbardo selects twenty-four male students to participate in a 7–14 days prison simulation to take roles as prisoners or guards. But eventually, the students who are guards become abusive, as does Zimbardo himself, leading the entire experiment to be halted after only six days. Ezra Miller, Olivia Thirlby, Nelsan Ellis, Tye Sheridan, and Logan Miller co-star.
12. Irrational Man, July 24
Woody Allen's latest romantic drama stars Joaquin Phoenix as Abe Lucas, a tormented but brilliant philosophy professor at a small town college campus, who is struggling to deal with an existential crisis. But he discovers new purpose and a rejuvenated will to live when he enters into a relationship with one of his precocious young students, Jill (played by Emma Stone). Jamie Blackley and Parker Posey are also featured among the movie's talented cast. The film made its initial debut at Cannes Film Festival in May.
13. The Gift, July 31
Jason Bateman takes a break from his usual comedy fare to star in this upcoming thriller, written and directed by Joel Edgerton. The actor stars opposite Rebecca Hall as Simon and Roby, a young married couple whose life is going just as planned until a random encounter with an acquaintance of Simon's from high school sends their world into a tailspin. Simon doesn't recognize Gordo (played by Edgerton) at first, but series of troubling encounters soon leads him to uncover a terrible secret from their past. As Robyn learns the truth about what happened between Simon and Gordo, she begins questioning how well she really knows her husband. Tim Griffin also co-stars.
 14. The End of the Tour, July 31
The biographical drama, based on David Lipsky's 2010 acclaimed memoir Although of Course You End Up Becoming Yourself, stars Jason Segel as author David Foster Wallace.. It tells the story of the five-day interview between Rolling Stone reporter (and novelist) Lipsky (played by Jesse Eisenberg) and the acclaimed novelist, which took place right after the 1996 publication of his groundbreaking epic novel, Infinite Jest. As the days go on, a tenuous yet intense relationship seems to develop between journalist and subject. Joan Cusack, Anna Chlumsky, and Mamie Gummer also co-star in the film, which has earned overwhelmingly positive reviews and has been dubbed "a revelation" for Segel.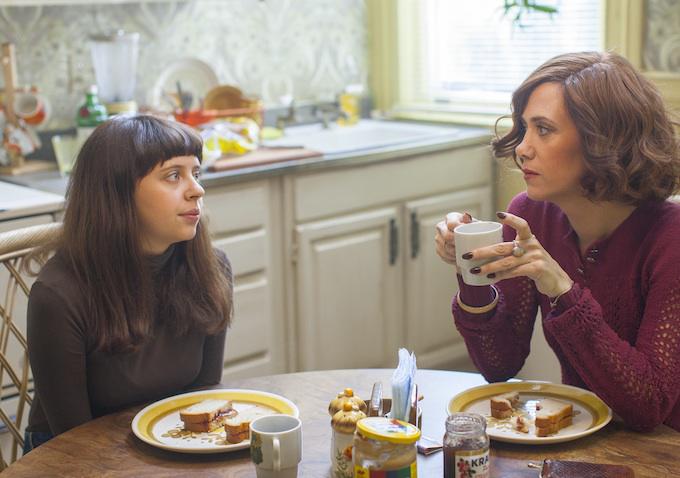 15. The Diary of a Teenage Girl, August 7
The upcoming drama, adapted and directed by Marielle Heller, is based on the 2002 graphic novel, The Diary of a Teenage Girl: An Account in Words and Pictures, by Phoebe Gloeckner. It follows the story of Minnie Goetze's (played by Bel Powley) diary, in which she writes about her affair with her mother Charlotte's (Kristen Wiig) boyfriend, Monroe (Alexander Skarsgård). The film, which first premiered at Sundance in January, also features Christopher Meloni, Austin Lyon, Madeleine Waters, Quinn Nagle and Abigail Wait.
16. She's Funny That Way, August 21
The comedy flick stars Owen Wilson as a married Broadway director, who pays for the escort services of a call girl-turned-Broadway thespian (Imogen Poots), despite being married to Delta, the star of his new play A Grecian Evening (played by Kathryn Hahn). Meanwhile, the playwright Joshua (Will Forte) falls for her as well, despite the fact that he's already dating her therapist (Jennifer Aniston), whose alcoholic mother (Joanna Lumley) is in rehab. The movie made its big screen premiere at the Venice Film Festival last year.
17. Sleeping With Other People, August 21
The romantic comedy, written and helmed by Bachelerotte drector Leslye Headland, stars Jason Sudeikis as a good-natured womanizer Jake and Alison Brie as a serial cheater, Lainey. The two form a friendship that helps reform them in many ways, even as the mutual attraction between them grows and they struggle to make sense of the nature of their platonic relationship. Natasha Lyonne, Amanda Peet, Adam Scott, Marc Blucas, Jason Mantzoukas, and Andrea Savage co-star in the film, which first premiered at Sundance early this year.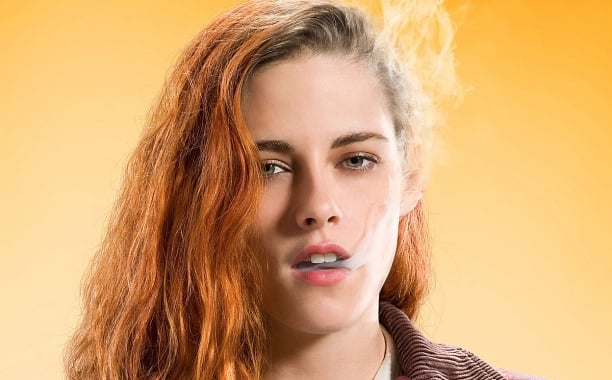 18. American Ultra, August 21
Adventureland co-stars Jesse Eisenberg and Kristen Stewart re-team in the forthcoming action comedy from Project X director Nima Nourizadeh and Victor Frankenstein writer Max Landis. The film follows the story of a stoner and his girlfriend, who have their sleepy, small-town existence disrupted when the former's past comes back to haunt him in the form of a government operation set to wipe him out. Connie Britton, Topher Grace, John Leguizamo, Bill Pullman, Walton Goggins, Tony Hale, and Stuart Greer also round out the star-studded ensemble cast.
More from Entertainment Cheat Sheet:
Want more great content like this? Sign up here to receive the best of Cheat Sheet delivered daily. No spam; just tailored content straight to your inbox.