1980s Celebrities Who Are Unrecognizable Today
Sometimes celebrities get frozen in time by their most famous roles. That is especially true for child stars and celebrities who became famous during a unique time for fashion and pop culture. For example, there are many celebrities from the 1980s who you probably wouldn't recognize today.
Some are unrecognizable because they've aged, while others have changed their style or have gotten plastic surgery. So which '80s celebrities look vastly different now? Here are 20 celebrities who are unrecognizable today.
1. Peter Billingsley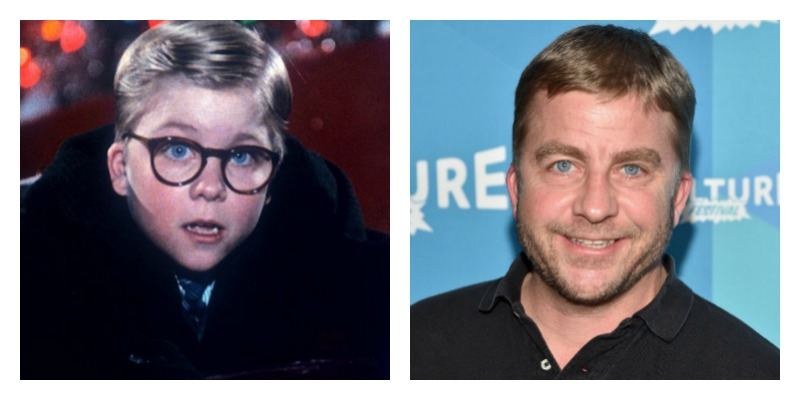 Every year you see young Peter Billingsley's face on television because of his role as Ralphie in A Christmas Story. Although many people find themselves relating to his character, they probably wouldn't recognize him as an adult.
Today he's a producer of movies like The Break-Up and Iron Man.
2. James Spader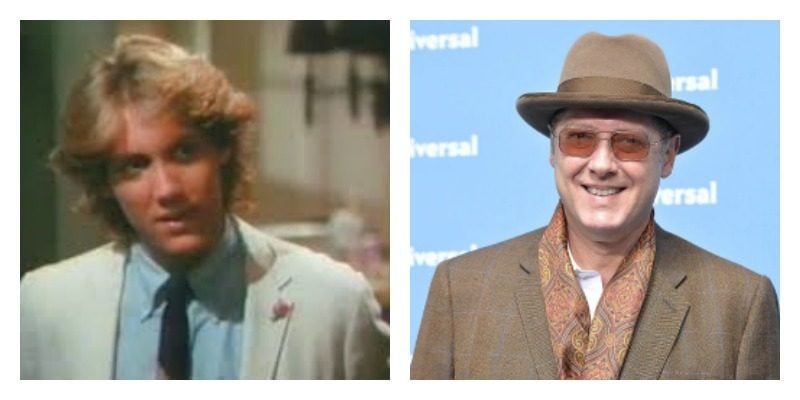 In the '80s, James Spader starred on The Family Tree for one year before getting a role in Pretty in Pink. In the latter role, he had gorgeous hair and was able to play a smug villain well. Now, he's older but has proven he's still able to play a conniving character on The Blacklist.

3. Ally Sheedy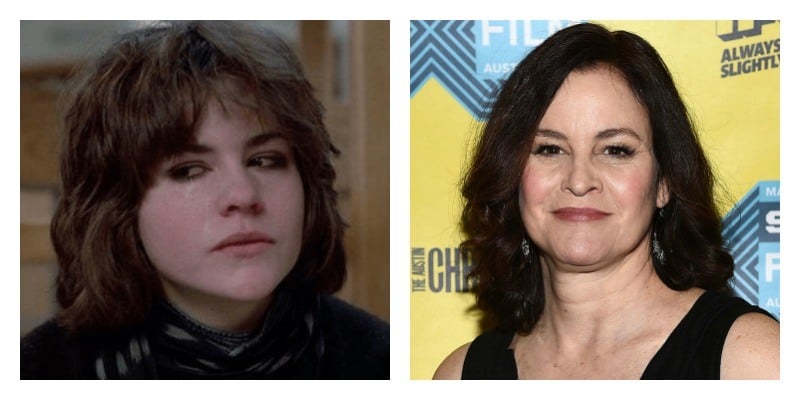 The actress was in multiple '80s movies including St. Elmo's Fire, WarGames, and Short Circuit. But her most recognizable role was probably the moody Allison Reynolds in The Breakfast Club.
You probably wouldn't recognize her today though, given that she's older and doesn't dress like her iconic character.

4. Anthony Michael Hall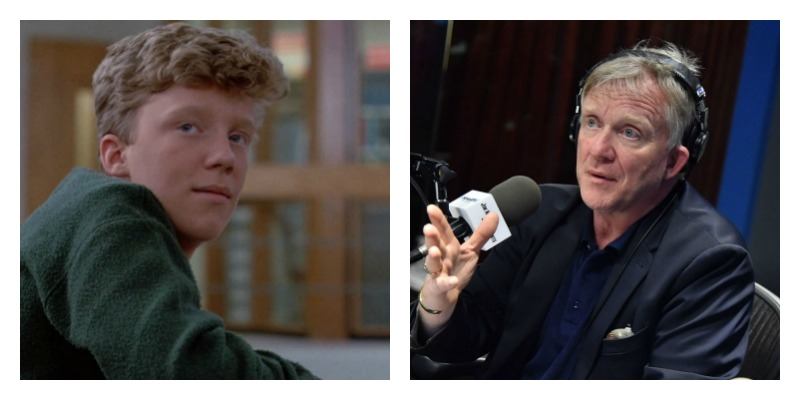 The fellow alum of The Breakfast Club was also busy during the decade. He was in other iconic movies like Sixteen Candles, Weird Science, and National Lampoon's Vacation. He mostly played the skinny nerd, but now he looks very different.
5. Jeff Cohen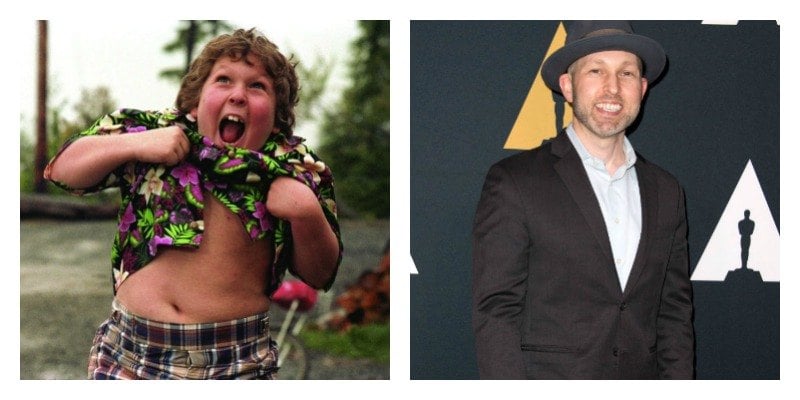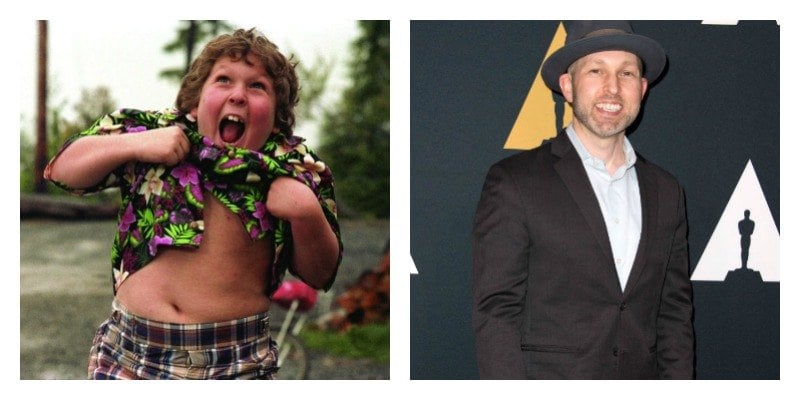 You remember Jeff Cohen as Chunk from The Goonies. The funny child actor was remembered for his dance moves and crazy moments in the adventure movie. But now he's older and is not as easy to spot. Cohen no longer acts and his last project was in 1991.

6. Jerry O'Connell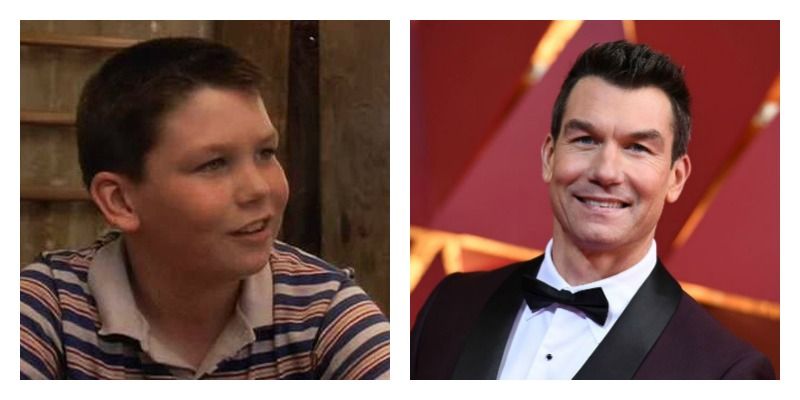 Jerry O'Connell has slimmed down significantly and now looks different than his childhood persona. He played Vern in Stand By Me, which was his first role ever.
The actor is still keeping busy jumping around television shows playing different types of characters.

7. Justin Henry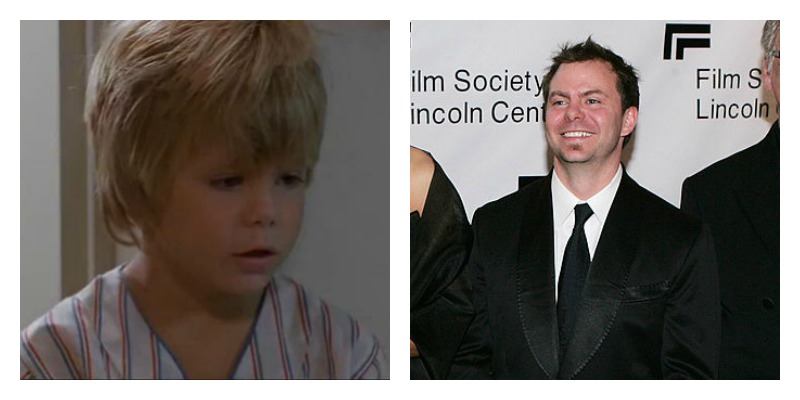 Justin Henry's first role was playing Billy in Kramer vs. Kramer, a film which won five Oscars. He was also nominated for an Oscar for the role at just 8 years old. He later landed a job in Sixteen Candles.
Now, Henry looks very different but is still working in Hollywood.

8. Jennifer Grey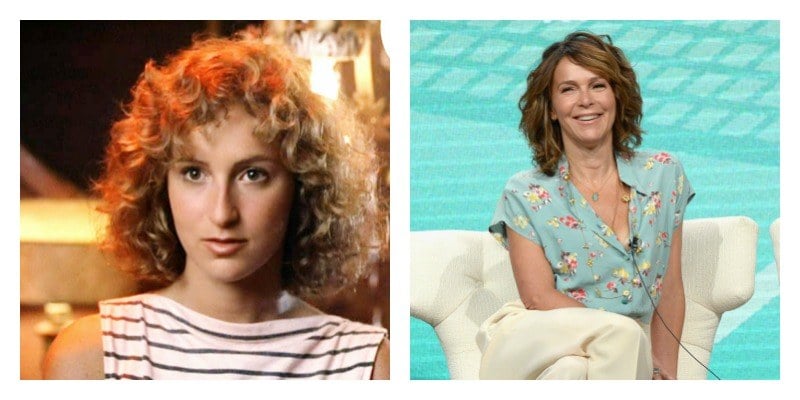 You most likely know Jennifer Grey as Baby in Dirty Dancing or Jeanie Bueller in Ferris Bueller's Day Off. The two teen movies are classics and held up as some of the decade's best.
However, many probably wouldn't recognize the star immediately today. This is because Grey decided to get a nose job. Sadly, her nose was a big reason her face was so recognizable. "I went into the ­operating room a ­celebrity and came out anonymous," Grey told The Mirror. "It was the nose job from hell. I'll always be this once-famous actress nobody ­recognizes because of a nose job."
The actress is still working today. She was the voice of the character Louisa Patel on Phineas and Ferb before moving on to the television show Red Oaks.
9. Robert Romanus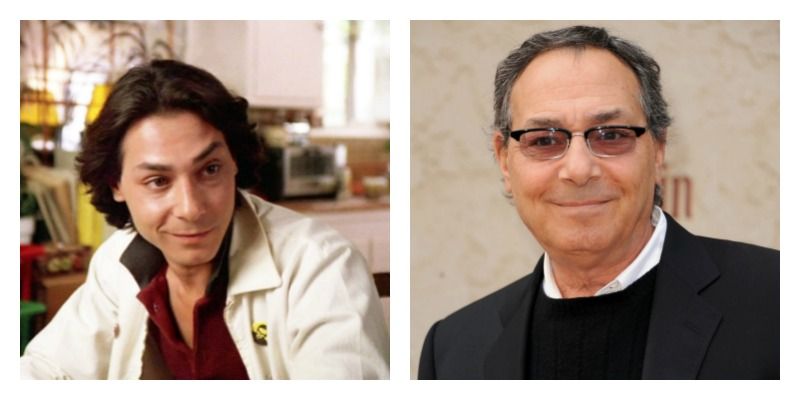 The actor played Mike Damone in Fast Times at Ridgemont High. At the time, he was just 26 years old, so he was fairly young with a nice head of hair.
Today, you might not recognize him, but he's still acting in television shows and movies.

10. Lori Singer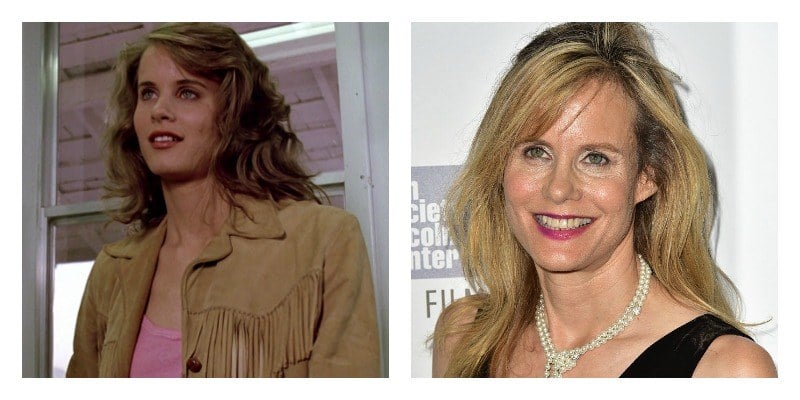 You most likely recognize the actress from her role as Ariel in Footloose. She also starred in the television series Fame.
Years later, she looks a bit different and is still working in the industry. Now she's in a few shorts and most recently starred in The Institute.

11. Jennifer Connelly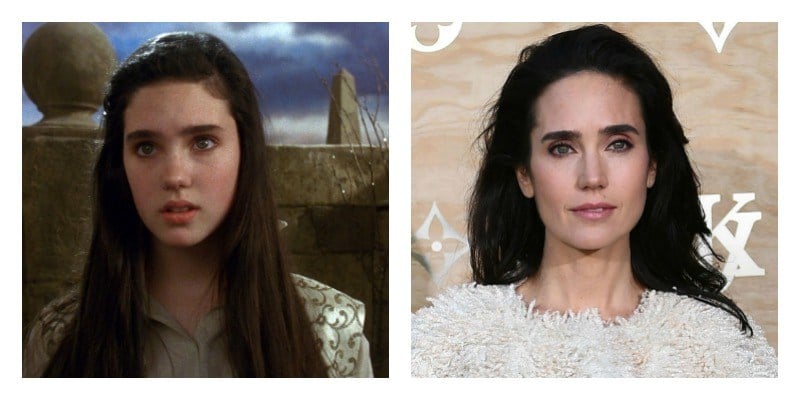 The actress started acting when she was still pretty young and her fourth movie was Labyrinth. She was about 16 years old at the time, so she looked fairly different than she does now.
The actress went on to star in some huge movies and is pretty well-known, but some may not immediately connect her to Labyrinth.

12. Kelly McGillis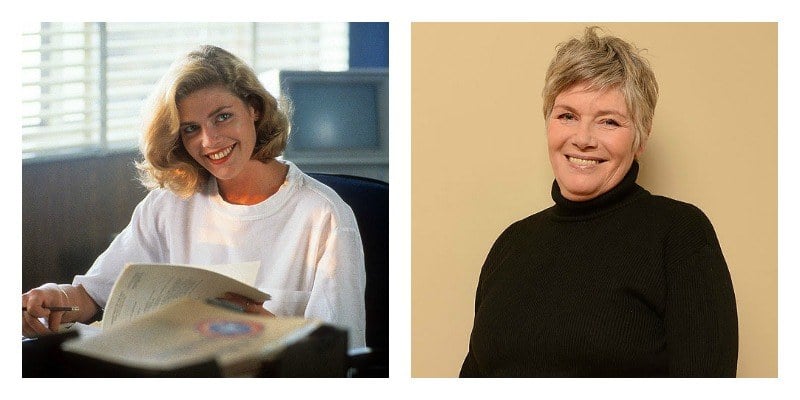 The actress was in multiple big movies including Top Gun, Witness, and The Accused. Today, many people might not tie Kelly McGillis to the roles because she looks so different.
She is still acting in television shows and movies.

13. Kelly LeBrock
The actress notably played "the perfect woman" who was made by two nerds in Weird Science. She also was in The Woman in Red with Gene Wilder.
Now, she looks very different, but mostly because big hair isn't in fashion anymore. Her career has slowed down but it looks like she's still acting here and there.

14. Henry Thomas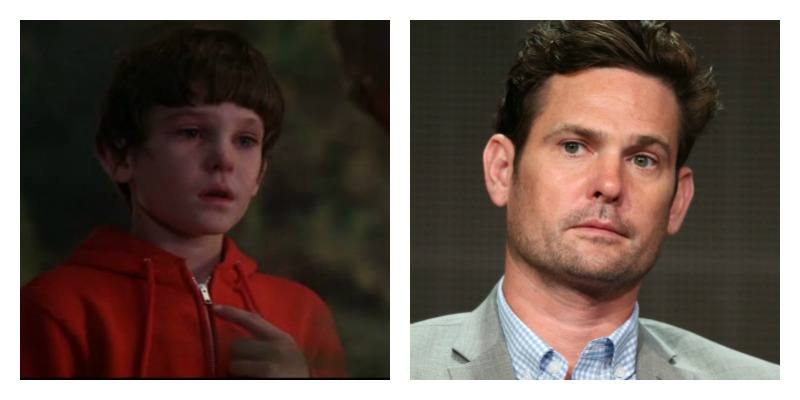 You know Henry Thomas from his role as Elliott in E.T. the Extra-Terrestrial. It was the actor's third movie at the time and he was only 11 years old when he starred in the film, so it's understandable why he looks pretty different today.
Thomas is still acting and was recently on the show Grip and Electric.
15. Tina Yothers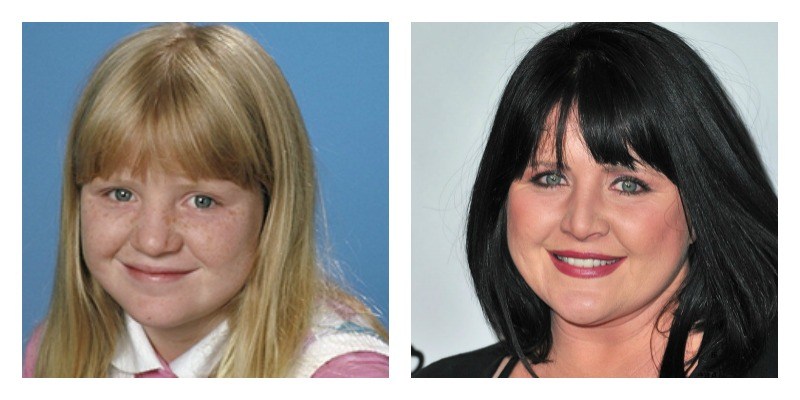 Tina Yothers played little Jennifer Keaton for years on the show Family Ties. She is now no longer blond, so she looks pretty different than her most-recognizable character.
Yothers didn't continue her acting career long after the show.

16. Madonna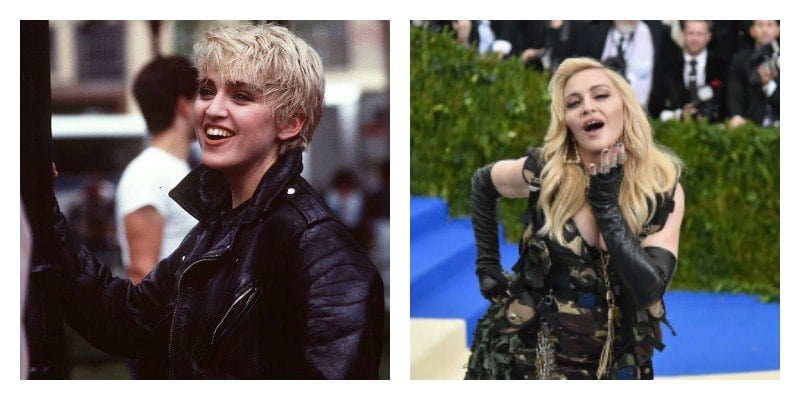 The pop icon went through many looks during the '80s and throughout her entire career. So it's not surprising that she has moved away from her short blond hair.
Although she is a chameleon, her icon status keeps her recognizable, but we should note she does look different when you compare Madonna today to what she looked like when she first started out.

17. Boy George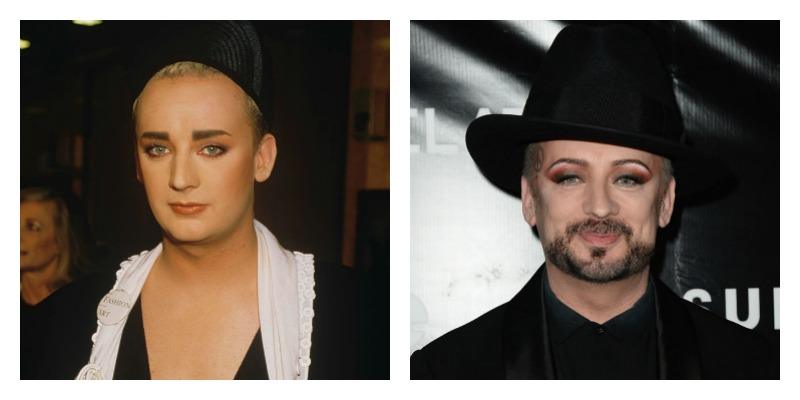 The English singer also looks pretty different today, but there are some things that have stayed the same. He still rocks hats and a lot of eye makeup. He has grown out his facial hair and has a couple of face tattoos now, which is a bit of a transformation.

18. Cyndi Lauper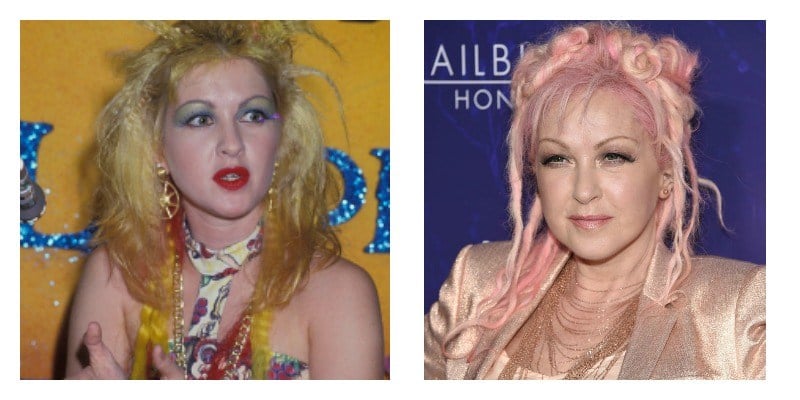 The "Girls Just Wanna Have Fun" singer is heavily associated with the decade due to her wild hair, bright makeup, and dance hits. Although her music debut was in the '80s, she has continued to make music beyond that. She has been able to keep up her unique sense of style, but now rocks pink hair.

19. Miss Piggy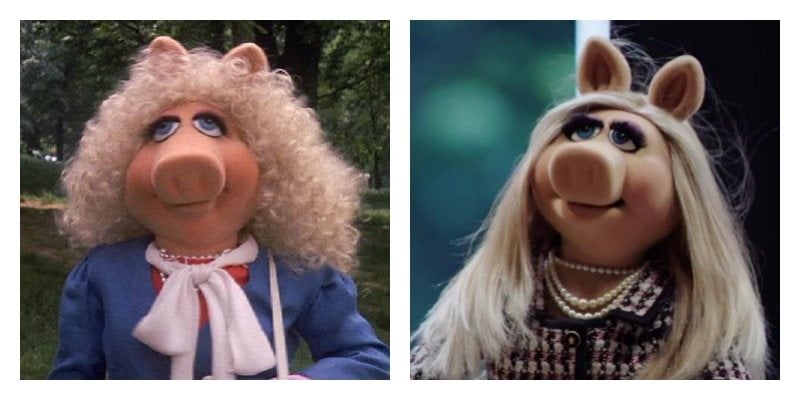 Miss Piggy is truly a timeless icon and has reflected all of our fashion shifts throughout the years, for better or for worse. During the '80s, she had big curly hair and wasn't afraid to rock a power suit with some strong shoulder pads. Now, she has sleek hair and seems to be into Chanel-type suits.

20. George Clooney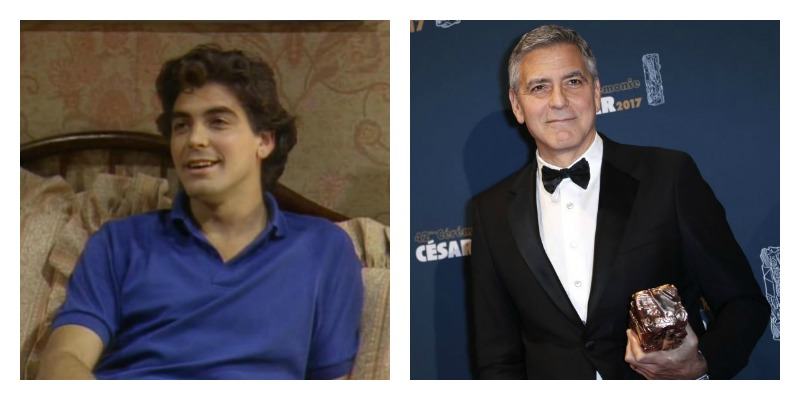 George Clooney got his start on television during the '80s with E/R, The Facts of Life, and others. He was definitely a young hunk with a lot of hair.
Now, he has two Oscars and is a silver fox. He still looks like himself in the face, but has definitely changed over the years.
Follow Nicole Weaver on Twitter @nikkibernice.
Check out The Cheat Sheet on Facebook!