1990s Celebrities Who Are Unrecognizable Today
We're living in a full-on revival of the '90s. Crop tops, denim jackets, and chokers are on everyone's fashion wish list, long-retired TV series like Rocko's Modern Life are getting a second go of it, and even politics seems to be living in the past, with frequent callbacks to the Clintons on everyone's lips.
But a lot have things have changed since that decade, and these 1990s celebrities are no exception. Here are the famous faces from the era that are almost unrecognizable in 2017.
1. Macaulay Culkin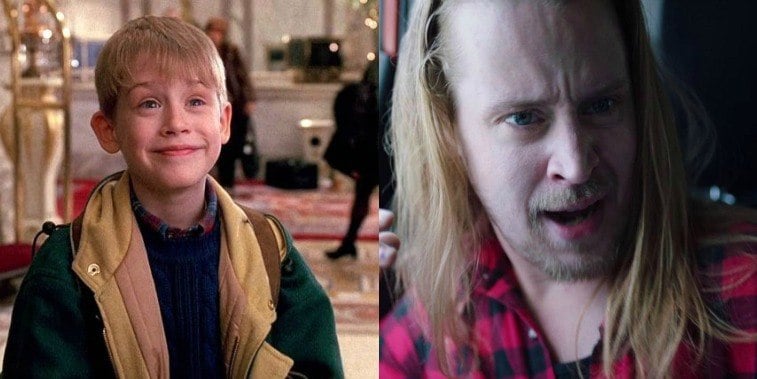 This former child star looks very different than he did in his Home Alone days. But while Macaulay Culkin's generally schlubby appearance has been a point of conversation in the past, recent press has been much more flattering.
Photos of his new 2017 look bear a closer resemblance to little Richie Rich.
2. Matthew Perry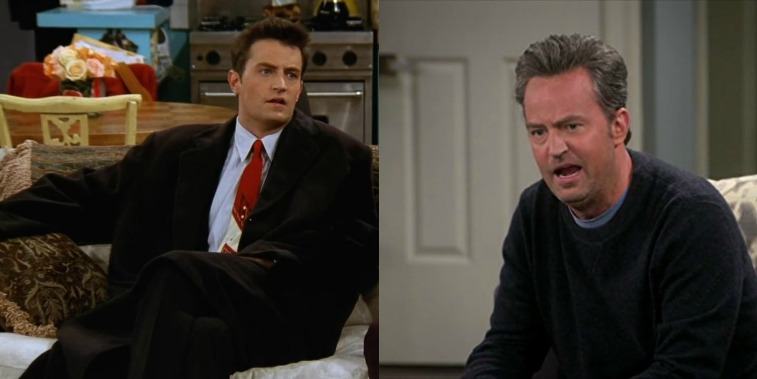 The most sarcastic member of the Friends crew went through some changes during his time on set. Matthew Perry famously suffered from a drug addiction under the pressure of taping the popular series, and it showed in his gaunt figure.
These days, Perry is clean and has aged considerably.
3. Kim Kardashian
Long before she was Mrs. Kanye West and queen of reality TV, Kim Kardashian was just one of the daughters of Robert Kardashian, O.J. Simpson's lawyer during his infamous trial. As a teenager, the press Kardashian received didn't go beyond her dad and her friendship with fellow socialite Paris Hilton.
It wasn't until her 2003 sex tape that she became known as a famous face in her own right.
4. Kirstie Alley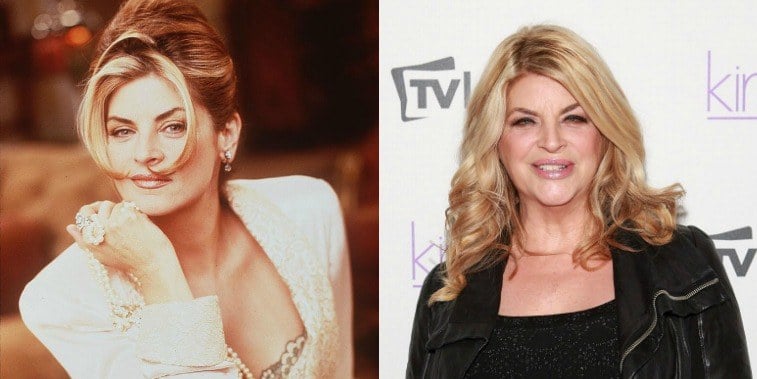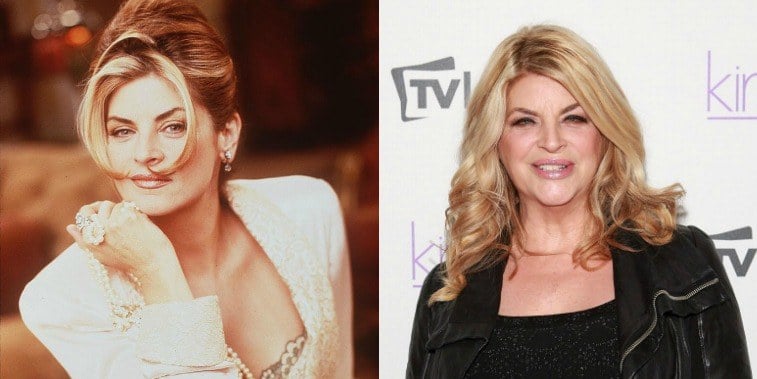 Though she got her start in the '80s, the '90s were definitely Kirstie Alley's decade. She won an Emmy for Cheers, received a star on the Hollywood Walk of Fame, and even got her own series, Veronica's Closet.
But in the years since, she hasn't been able to match her previous level of fame, and her fluctuating weight may have played a part in that.
5. Hanson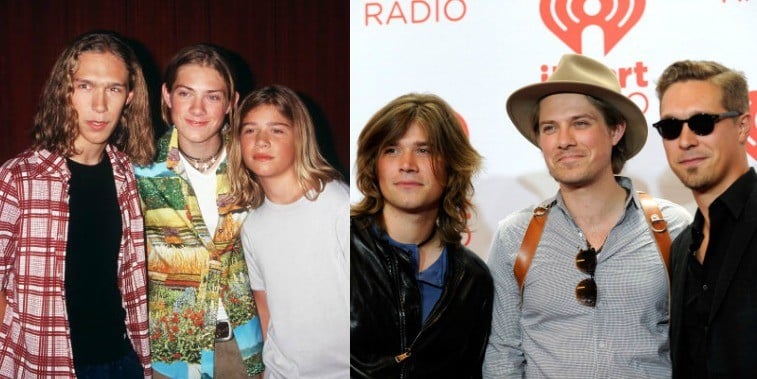 The three musical brothers of Hanson mmm-bopped their way into our hearts in the latter half of the '90s, causing teens and tweens everywhere to swoon over their innocent faces and luscious locks.
In the years since, the boys have grown into men, and while still handsome, they just don't hold quite the same level of appeal.
6. Leonardo DiCaprio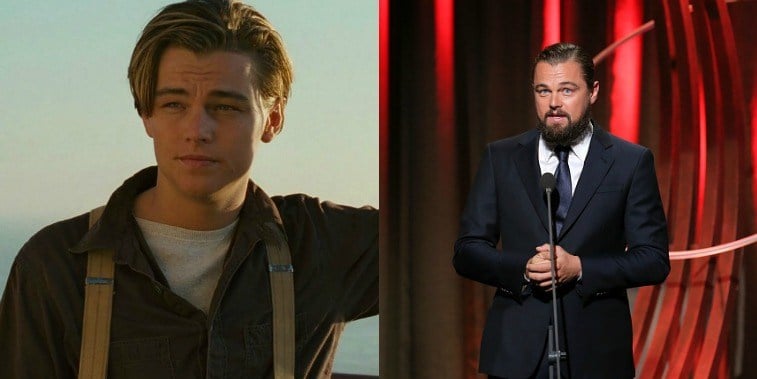 Teen Hollywood heartthrob turned acclaimed Academy Award-winner Leonardo DiCaprio has had quite a journey in the entertainment industry. In the '90s, he received his first Oscar nomination for his breakout role in What's Eating Gilbert Grape, and he soon became a household name for his turn as Jack Dawson in Titanic.
Today, the Revenant star finally has the recognition he deserves and is showing off a much more mature look.
7. Lark Voorhies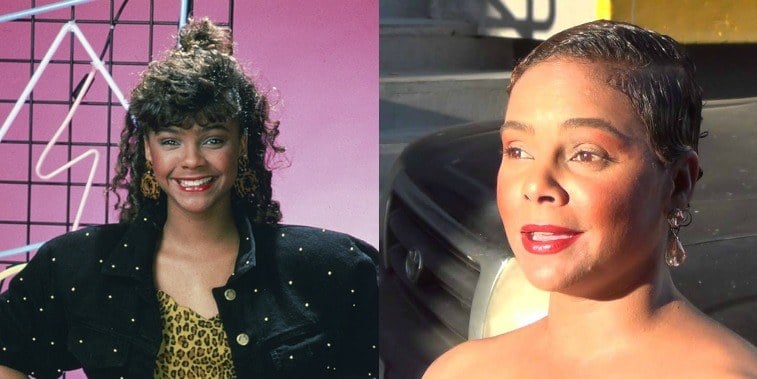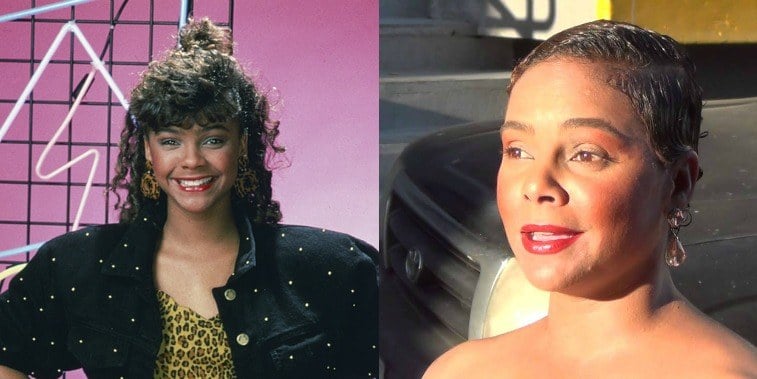 Few teen shows represent the '90s better than Saved By the Bell. With its ensemble cast of beautiful people, the series' only diversity came from Lisa Turtle, played by Lark Voorhies.
Sadly, Voorhies' career failed to take off after SBTB came to a close, and the actress underwent quite a physical transformation, rendering her almost completely unrecognizable.
8. Mary Kate and Ashley Olsen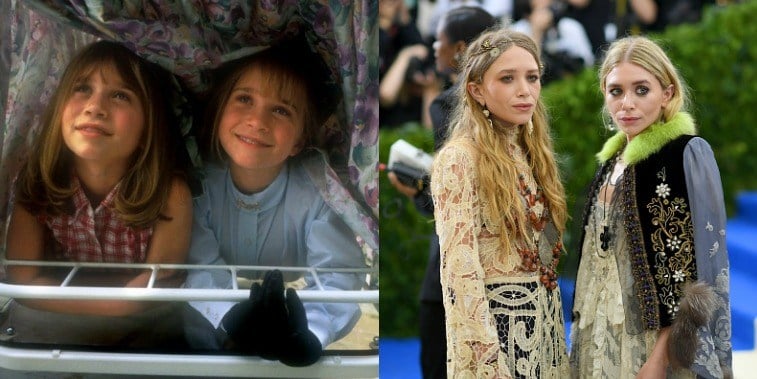 There were arguably no young girls growing up in this decade that were idolized more than the Olsen twins. After finishing their run on Full House in 1995, they turned their full attention to their production company, Dualstar, which put out straight-to-DVD flicks. Then, they headed to the big-screen for feature films while simultaneously starring in an ABC sitcom, Two of a Kind.
But the girls shifted gears towards their fashion empire in the mid-00s and mostly said goodbye to acting (at least, as a duo). Today, the two no longer look identical, and the awards they're taking home are for their clothing and accessory lines.
9. Amanda Bynes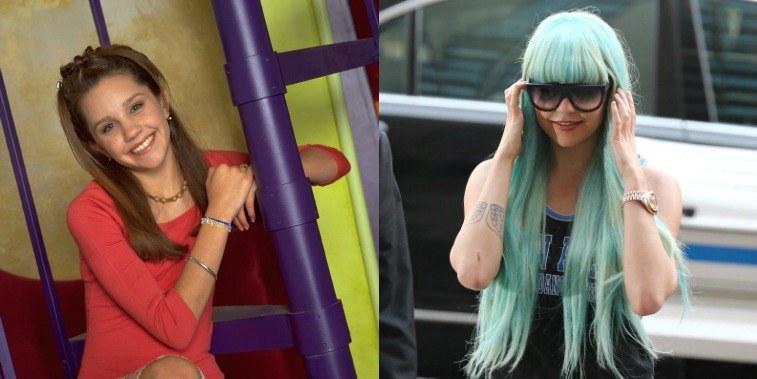 Comedic actress Amanda Bynes grew up on Nickelodeon in the late '90s. Between All That and her own series, The Amanda Show, Bynes was poised to become the next big teenage actress — and she was, for a time.
But her transition into adulthood was shaky, and she hasn't appeared on film since 2010. Her look is also very different these days.
10. Lindsay Lohan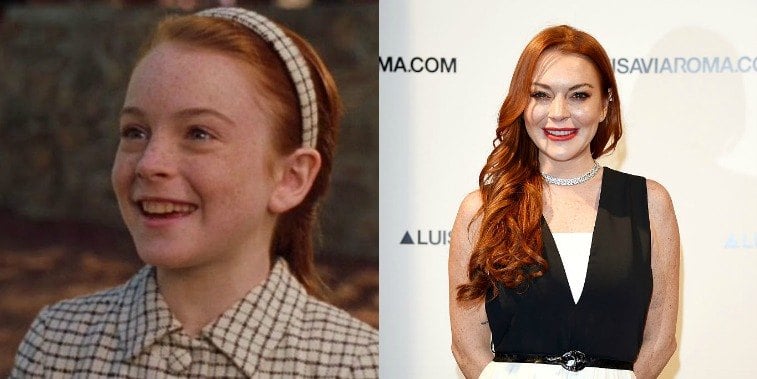 Another breakout child-turned-teen star, Lindsay Lohan had the world at her feet after The Parent Trap. She did well in the '00s, but failed to propel her Mean Girls success into much of anything.
Today, Lohan looks a bit worse for the wear, though she continues to plug away in hopes of recapturing her early fame.
11. Haley Joel Osment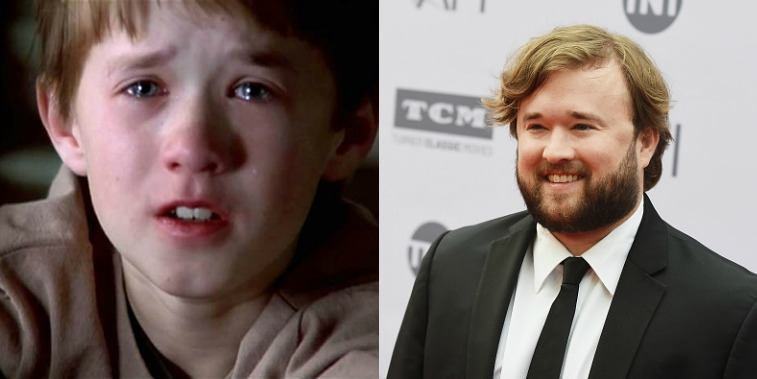 Little Haley Joel Osment knocked the socks off of critics and audiences with his powerful performance in The Sixth Sense. This turned into a few years of 21st century popularity before his teenage years hit full force, and Osment disappeared.
He re-emerged later as a burly, much heavier adult, but he has taken to comedic roles with a general ease — see his Silicon Valley stint for proof.
12. Mickey Rourke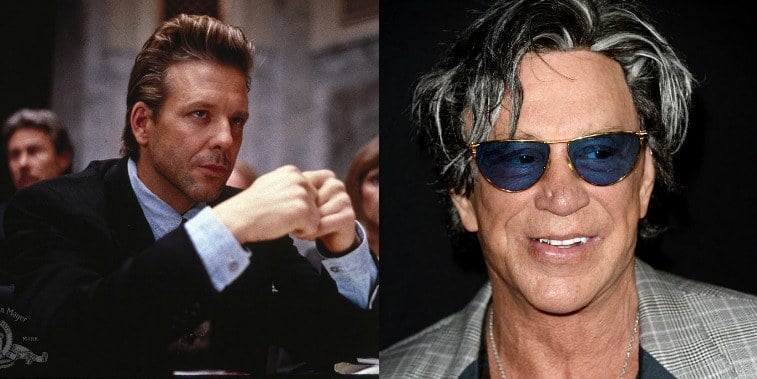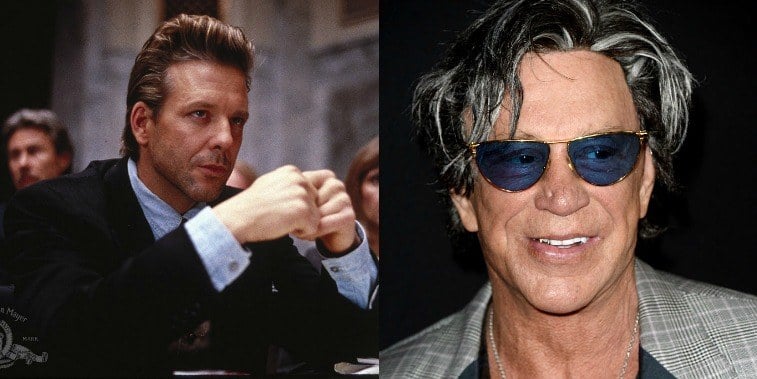 Actor-turned-boxer-turned-actor again Mickey Rourke has had a lot of ups and downs. He broke onto the Hollywood scene in the '80s as a hot, young talent, but then left to pursue his athletic career — until 1994, when he made his return to acting.
Sadly, he underwent procedures to fix injuries sustained from boxing and that, combined with his rapid aging, made for a much rougher look.
13. Lil' Kim
Rapper Lil' Kim, who got her start with the help of Biggie, broke out on the music scene in the mid-90s. She went on to dominate in the 2000s, but her career faded as she faced run-ins with the law.
Though her subsequent work hasn't been up to par, Lil' Kim has gotten plenty of attention over the years for her changing looks, which are quite obviously the work of extensive plastic surgery.
14. Dwayne Johnson
Once known simply as The Rock, Dwayne Johnson was a celebrated professional wrestler, who made a successful transition to acting in the early '00s.
Between his aging and his change in career, it's no surprise that Johnson's look was significantly altered over the years. Even so, it's funny to look back and see how far he's come.
15. Jaleel White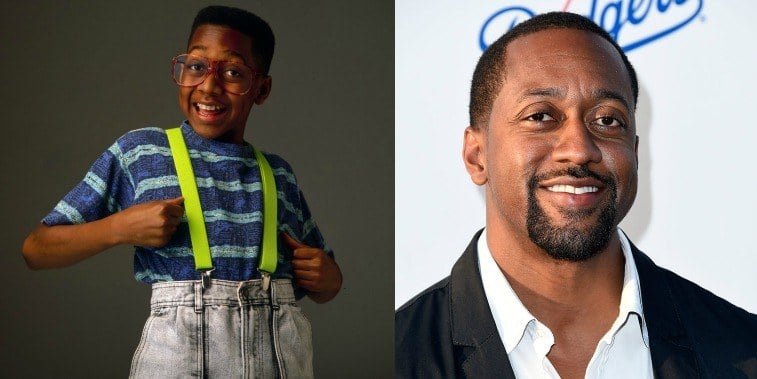 As Steve Urkel on Family Matters, Jaleel White portrayed a nerdy teenager. This was clearly not who White was in real life (he closer matched his character's suave alter ego, Stefan Urquelle).
Comparing the skinny, gawky boy he once was to the man he is today makes for an amusing look into his '90s past.
16. Devon Sawa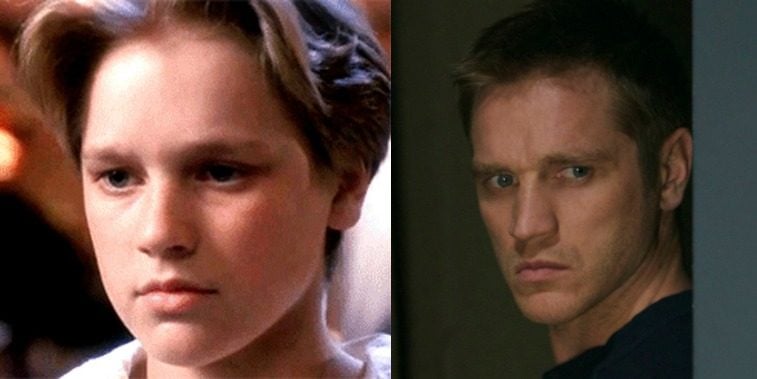 He was the ultimate teen heartthrob of the '90s. After making his mark in films like Casper and Now and Then, Devon Sawa appeared on screen minimally in the following decade, but eventually made his triumphant return as an adult in TV's Nikita.
Today, the actor, who is married with two children, is still as handsome as ever, but appeals to a different age group.
17. Jonathan Taylor Thomas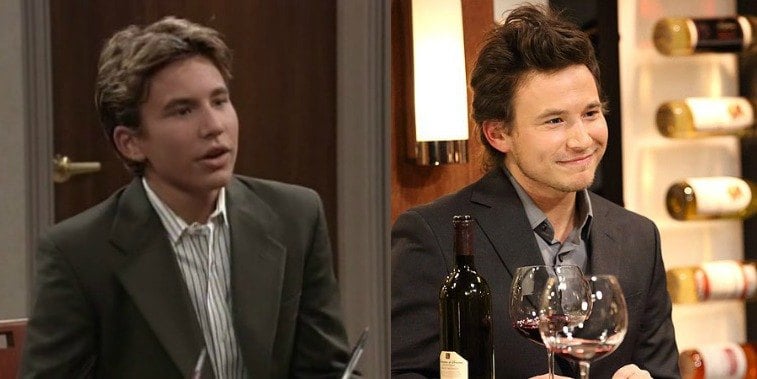 Speaking of '90s teen actors, Jonathan Taylor Thomas (affectionately known to his fans as JTT) was everywhere you looked at the turn of the century. Thomas was best known for his starring TV role in Home Improvement, but also appeared in several well-known films, including Man of the House.
He left acting behind for the most part in the mid-00s, but came out of retirement to guest star on his former TV dad's series, Last Man Standing, a few years back.
18. Gaby Hoffmann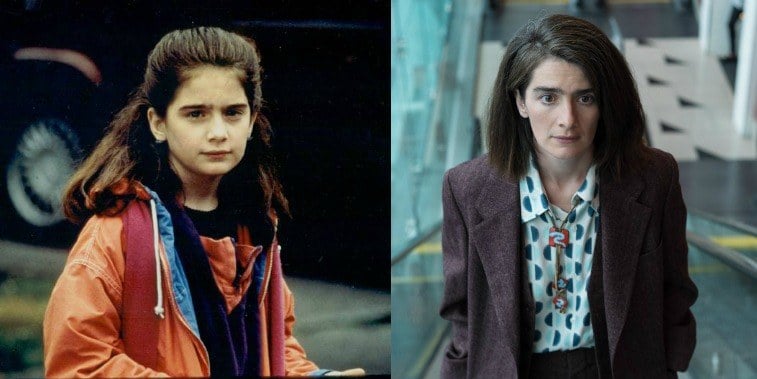 Little Gaby Hoffmann, aka the precocious friend of Tom Hanks' son in Sleepless in Seattle, is all grown up. Hoffmann has been acting throughout her life, with a focus on theater in the mid-00s.
Today, Hoffmann stars on Transparent in a role written specifically for her, and she looks very different than she did as a child actress.
19. George Michael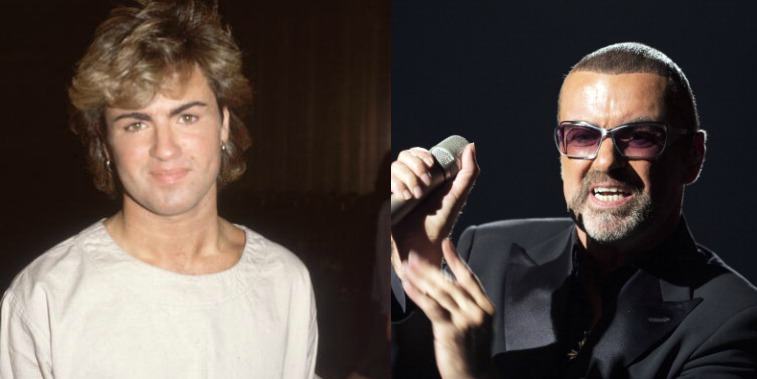 Before his death at the age of 53, singer George Michael had a memorable career. The '80s and '90s were set to his tunes, and though he slowed down a little in the new millennium, he nevertheless kept rocking.
When he passed on, Michael didn't look much like his younger self, but he remained a legend just the same.
20. Luke Perry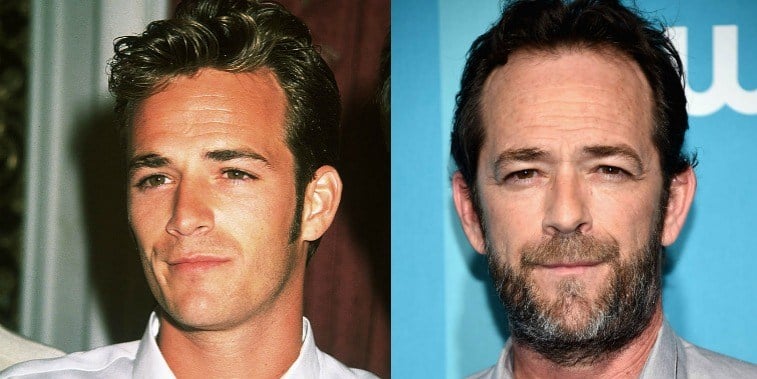 Beverly Hills, 90210 star Luke Perry was a teenage dream that lasted the length of the decade. But his popularity never quite matched those same levels in the 21st century, despite continuing to act steadily on screen and as a voice actor for animated series.
Now, Perry has come full circle. He's currently starring on another teen soap, Riverdale — only this time he's the father of the high school heartthrob.
Read More: 15 Child Stars Who Went Completely Broke