10 2016 Movies That Should Have Gotten Axed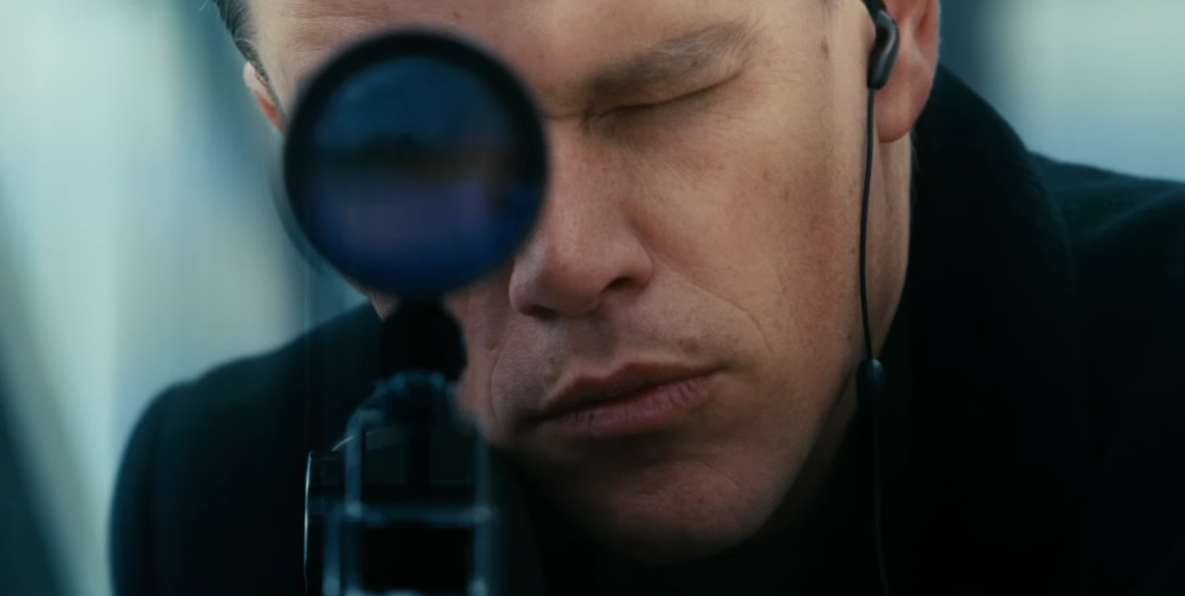 Every year, films hit theaters that really make us wonder what the folks in Hollywood are thinking. Of course, the creative and business goals of the industry can sometimes conflict in ultimately disappointing ways, but we're not simply talking about films that are poorly executed. After all, that kind of thing can happen even with the most talented cast and crew and with the very best of intentions. Rather, we're talking about the projects that seem so ill-conceived from the start that we wonder why no one spoke up and crushed the idea before it ever even made it before the camera, let alone playing in theaters everywhere.
While 2017 will offer its share of sure-to-be-dreadful releases, last year brought several of its own. Perhaps that's why casual moviegoers may have considered 2016 to be a poor year for movies overall, as a more-than-usual number of the big blockbusters felt like desperate needs to either kick off a franchise or reawaken one.
10. Jason Bourne
The Bourne Ultimatum ended the story of Matt Damon's government assassin on a perfect note, but studio execs have to keep revenue up. With the Jeremy Renner-led spinoff, The Bourne Legacy, underperforming, Universal turned to director Paul Greengrass and Damon to dust off the character for one of the weakest films in the franchise. It's not so much that the film is bad. There's just no reason for it to exist at all.
9. Ben-Hur
Between Hercules, Tarzan, and Guy Ritchie's forthcoming King Arthur reboot, the industry is turning to classic stories to kick up some modern-day cash. Sadly, this latest take on this indelible tale — best remembered for the 1959 Charlton Heston version — added nothing compelling to the proceedings, featuring warmed-over performances and a half-baked script.
8. Ice Age: Collision Course
For years, everyone over the age of six has wondered why they keep making these films (apologies in advance to the two adults out there who might swear by the Ice Age franchise). This fifth (FIFTH!) installment finally pushed things too far, and even the loyal fanbase failed to show up, with the film making less than half of the previous entry. Hey, Fox, can we finally put this series to bed?
7. Nine Lives
One of the worst films of the year (go ahead and check the consensus, we'll wait), this one stars Oscar winner Kevin Spacey as an uptight businessman who learns to love and appreciate his family after being transformed into a cat. As ridiculous as that premise sounds, the film itself is much, much worse. We can only hope that Spacey got a great vacation or something out of his paycheck.
6. Trolls
Okay, just because The Lego Movie miraculously worked, it doesn't mean that every toy line needs to inspire its own film adaptation. After all, these hunks of plastic don't exactly come with a backstory, and what is cooked up for them here is pretty dreadful. Also, for some reason, these big-haired critters are trapped inside a jukebox musical. At least stars Justin Timberlake and Anna Kendrick can sing.
5. Fifty Shades of Black
Isn't it bad enough that we have to endure (at least) three Fifty Shades of Grey films? Apparently not, since we also were confronted with this unfunny spoof comedy. It's almost as if someone actively searched for a way to make those insufferable E.L. James adaptations even worse. Combining them with the depressingly awful state of modern spoof films seems to have done the trick.
4. Norm of the North
"Rob Schneider as a polar bear" is already enough of a pitch to send most wary moviegoers heading for the hills. Yet, somehow this film not only got made, but secured a theatrical release. Mercifully, it died at the box office, but we still feel a great swell of pity for the parents (and children) who were subjected to this monstrosity in the same year as brilliant animated films like Zootopia and Kubo and the Two Strings.
3. Meet the Blacks
After The Purge: Anarchy infused a bit more fun into that franchise, The Purge: Election Year helped it take a nosedive once more. However, even that film was better off than this lame parody, which infuses Mike Epps and his family in the middle of the latest purge. This is a terrible idea for a film any way you look at it, and we can't believe it got made.
2. The Angry Birds Movie
In 2016, four video game movies hit theaters, and all of them were terrible. Still, this one felt the most unnecessary. The storyline is as basic as it comes, and instead of clever gags and memorable characters, we get ham-fisted (see what we did there?) modern references that incorporate birds and pigs ("Instaham," anyone?). Worst of all, the film took in $349 million worldwide against a $73 million budget. Brace yourself for a sequel.
1. Independence Day: Resurgence
After 20 years, this is the sequel that no one wanted. While there may have been some slight potential to come up with a compelling storyline, director Roland Emmerich did nothing to justify the film's existence, adding bland new characters and lame retreads into the mix. When the combined charisma of Jeff Goldblum and Bill Pullman can't save your film, you know it's a bad idea. Even the staunchest critics of Suicide Squad have to admit that Will Smith made a good call by passing on this mess.
Follow Robert Yaniz Jr. on Twitter @CrookedTable
Check out Entertainment Cheat Sheet on Facebook!