2018 Movies That Could Be Surprise Hits
At the beginning of 2017, everyone knew that Star Wars: The Last Jedi would become the highest-grossing movie of the year. But what no one could have predicted was that the No. 5 highest-grossing film would be Jumanji: Welcome to the Jungle — a reboot that few seemed to be excited for but that absolutely destroyed at the box office. Few also saw the phenomenon of It coming.
Already, 2018 has brought us one big box office surprise. Black Panther was expected to be successful, but it way overperformed with a historic opening weekend. So looking ahead towards the rest of the year, what are other movies that could make way more money than anyone really expects them to right now?
Here's a look at those 2018 films that could be surprise hits.

1.
A Quiet Place
— April 6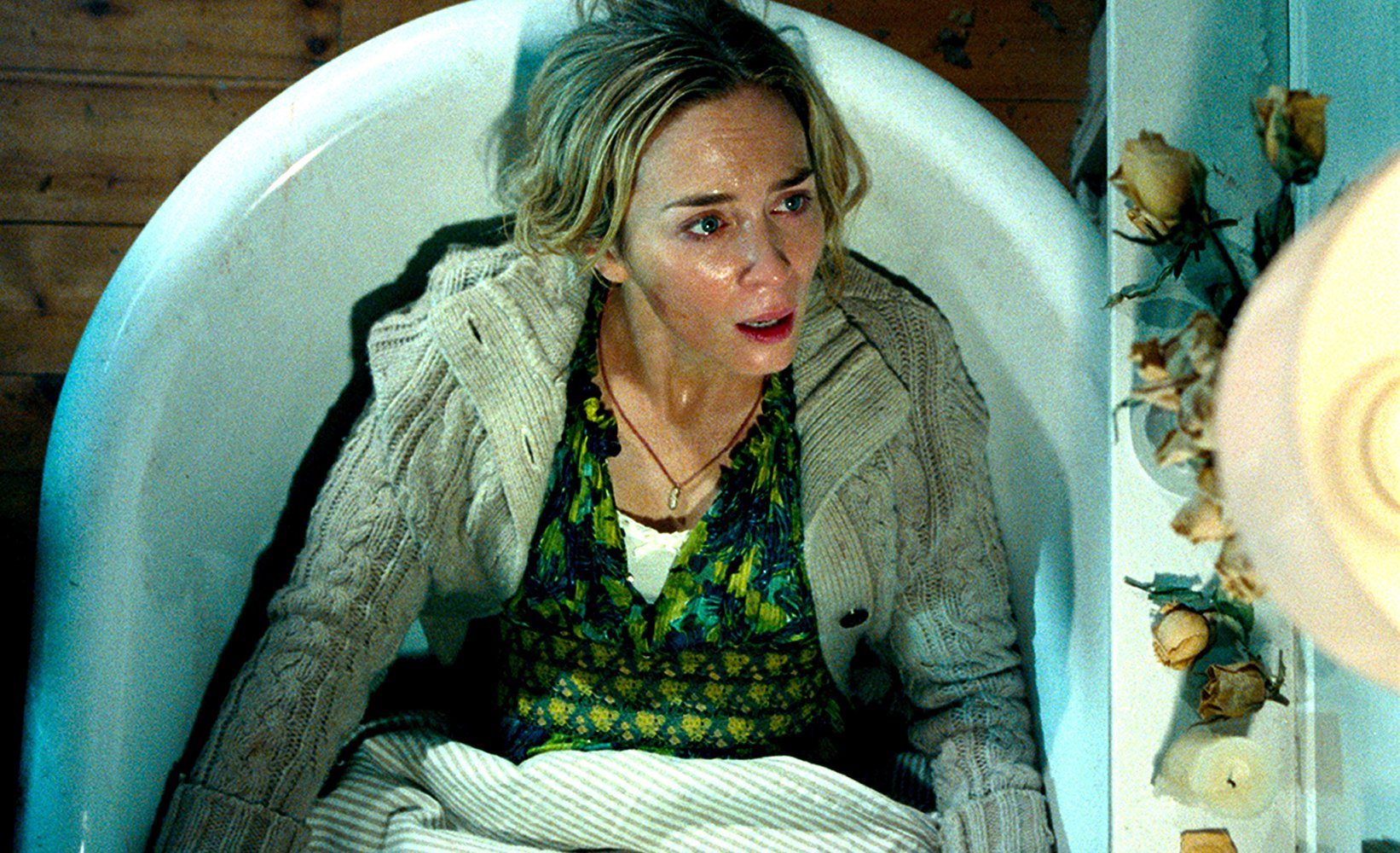 2017 was an unusually good year for horror. Not only did It do extraordinarily well, but so did Get Out, Happy Death Day, Split, and Annabelle: Creation. The stage is now set for a horror film to dominate in the early part of 2018.
A strong contender to do so would be Paramount's A Quiet Place. John Krasinski and Emily Blunt star in this film about a family living on a farm who have to remain quiet at all times in order to survive against mysterious supernatural creatures.
It's got star power with Blunt and Krasinski, the latter of whom directed the film. It's also got an interesting hook, with a premise similar to Don't Breathe, a box office smash hit. And best of all, it's got a great release date, coming out on a weekend when there won't be any similarly spooky films opening in theaters.
If it's any good, A Quiet Place will likely be No. 1 in its opening weekend and will remain in the top five for several weeks afterward.
Next: Another horror movie that could be a huge hit in April 2018.
2.
Truth or Dare
— April 13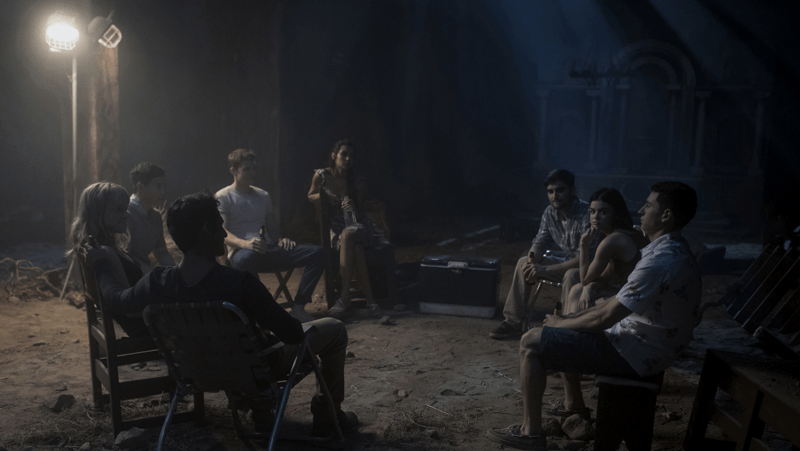 Speaking of horror, Blumhouse Productions has been absolutely on fire lately. In the past two years alone, they've released The Purge: Election Year, Ouija: Origin of Evil, Split, Get Out, Happy Death Day, and Insidious: The Last Key, all of which performed extremely well.
Their latest is Truth or Dare, which is effectively a slasher movie. In it, a group of college students will die if they do not agree to participate in an escalating game of Truth or Dare. Because Blumhouse movies are so cheap, they're all basically guaranteed to break even. But Truth or Dare could do much more than just make back its budget.
For one, it's coming out on a Friday the 13th. That should bring in people who don't always go to see horror movies but will for this special occasion. Plus, it's a modern slasher film with a cool, original concept, which helped bring Happy Death Day success in 2017. Even if the movie is not as good as Happy Death Day, it will likely make enough for Blumhouse to feel satisfied.
Next: This movie looks like big, dumb fun.
3.
Rampage
— April 20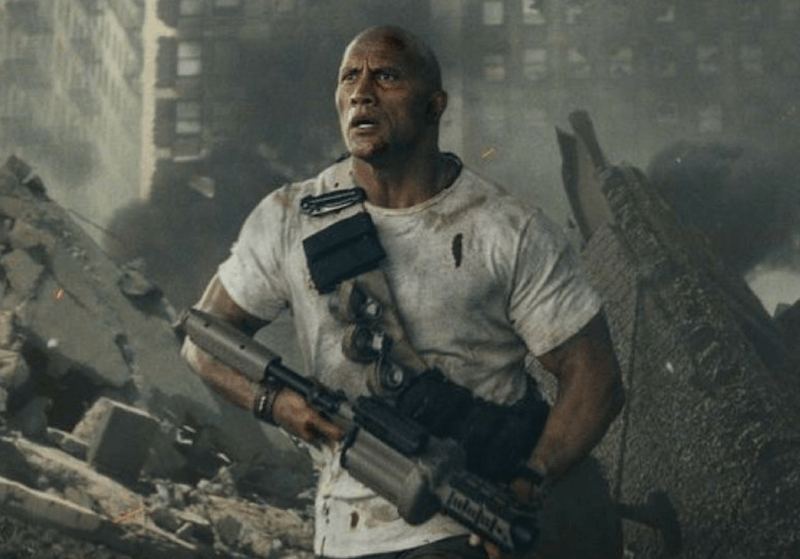 Never underestimate the power of Dwayne "The Rock" Johnson. America loves him, and he helped make Jumanji one of the most unexpected box office sensations of the past few years.
His first of several movies in 2018 will be Rampage, based on the video game of the same name. Video game movies are often terrible, but with this one, it seems to be barely based on the game at all. What's more important is that it's an action movie where giant monsters get loose and Johnson has to stop them. It sounds like exactly the kind of dumb-but-fun action flick that audiences could go wild for. It's also directed by Brad Peyton, who helmed 2015's San Andreas, another big, dumb action movie that nobody could have predicted would make as much money as it did: nearly $500 million worldwide.
The movie will be coming out right before summer movie season officially begins, giving it room to rake in some cash before Avengers. In fact, it's opening around the same time as The Fate of the Furious opened last year. Obviously, that's a big franchise, which people watch for more reasons than just The Rock. But the fact that we have another huge blockbuster action movie starring The Rock opening in April here means there's a lot in place for Rampage to be a hit.
Next: Another big, dumb action movie that could compete in the crowded summer movie season.
4. Skyscraper — July 13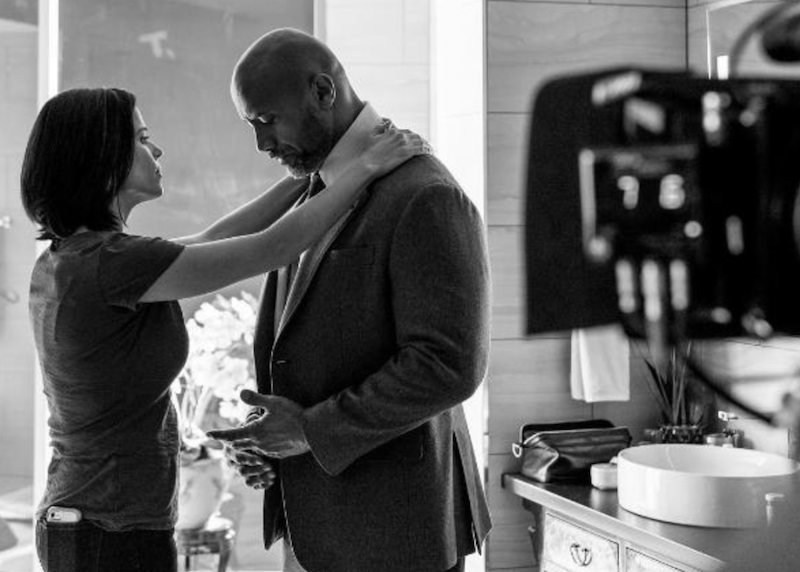 Yet another Dwayne Johnson movie that could come from behind and shock everyone is Skyscraper. This is an original action film in which The Rock plays a guy who must save his family from a fire at the world's tallest building.
Skyscraper is being written and directed by Rawson M. Thurber. The last time he and The Rock collaborated, it was on 2015's Central Intelligence, a comedy that made over $200 million worldwide.
As we previously established, people love The Rock kicking ass in mindless action movies. Plus, a trailer for Skyscraper premiered during the Super Bowl, and it generated a good amount of buzz, racking up 12 million views — that's more than Solo: A Star Wars Story did. This all tees up Skyscraper to emerge as one of the summer's surprise success stories, one that few people see coming.
Next: This movie is a belated sequel to a film that did really well in 2008.
5. Mamma Mia! Here We Go Again — July 20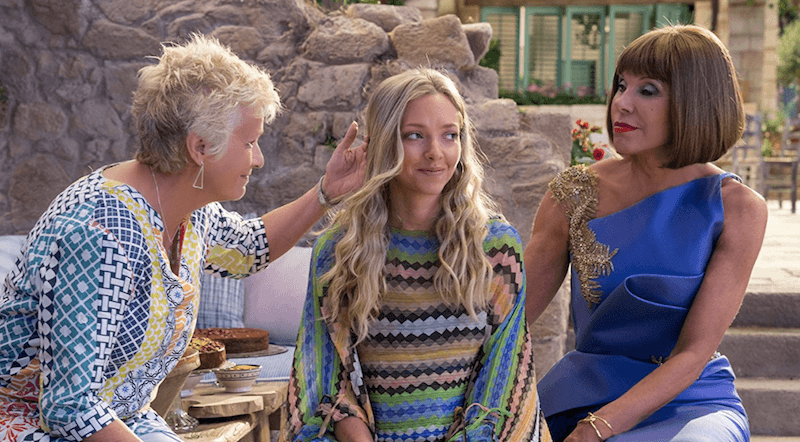 You might roll your eyes when you hear about a sequel to Mamma Mia! But many forget how big of a hit the first film was. It made over $600 million worldwide in 2008, becoming one of the highest-grossing movies of that summer. And that was despite the fact that it opened the same day as The Dark Knight.
Granted, we've seen a few examples in recent years of belated sequels to popular movies that don't do as well as the original, like My Big Fat Greek Wedding 2. But audiences are also loving movie musicals lately, from La La Land to The Greatest Showman.
Mamma Mia! Here We Go Again almost certainly won't do as well as the original. But take 2016's Bridget Jones' Baby, another belated sequel to a popular romantic comedy. That movie's box office saw about a 25% drop compared to the original. If Here We Go Again had a 25% drop, it would gross about $450 million worldwide, which would still be more than enough to make Universal happy and be considered a surprise hit.
Next: This sci-fi thriller towards the end of summer isn't on anyone's radar but could be soon.
6. Captive State — August 17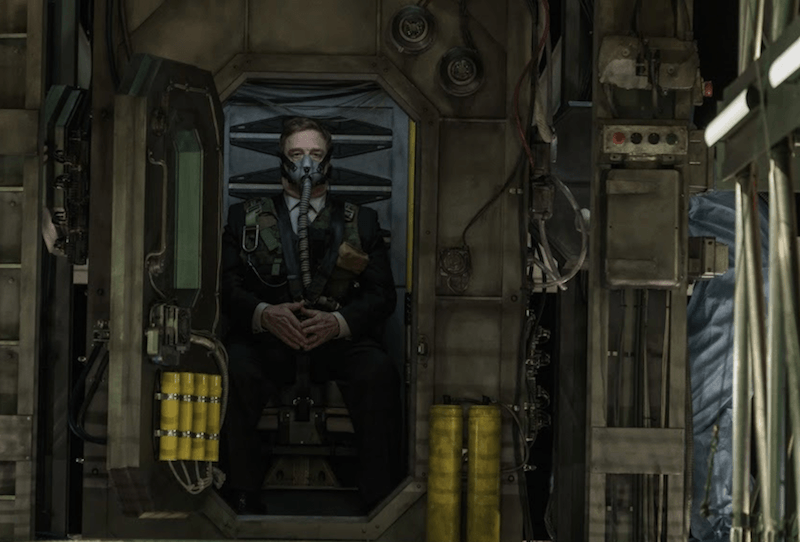 For the past few summers, it's been the case that most of the huge tentpole blockbusters are scheduled to come out between early May and early August, leaving space in mid-to-late August for some random movies to sneak in and become No. 1. That was the case with Annabelle: Creation in 2017 and Don't Breathe in 2016.
2018's version of that might be Captive State. From Rupert Wyatt, the director of Rise of the Planet of the Apes, this sci-fi thriller takes place in a Chicago neighborhood a decade after the Earth has been occupied by aliens.
We don't know a whole lot about the movie, but it's got John Goodman and Vera Farmiga in the lead roles. It's also reportedly got a pretty small budget, putting it in that Don't Breathe sweet spot where it could unexpectedly approach around $100 million in the U.S.; for its budget, that would be quite fantastic.
Next: This comedy could be the Girls Trip of 2018.
7. Crazy Rich Asians — August 17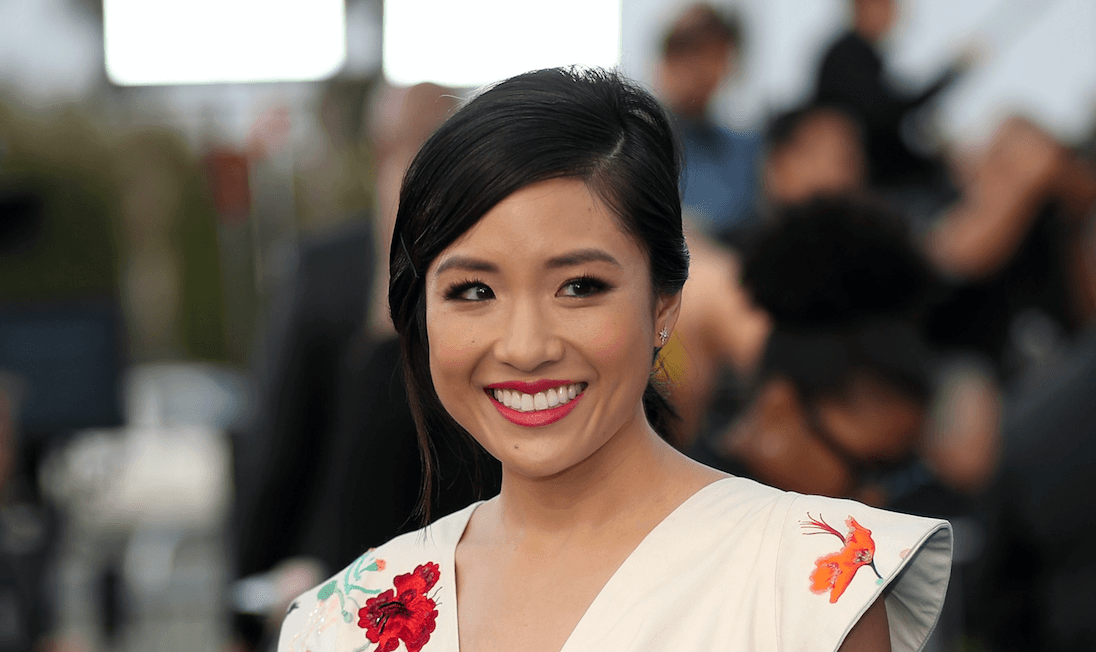 In 2017, an unforeseen box office hit was Girls Trip, which was the No. 10 highest grossing movie of the summer. That made sense considering how hilarious the movie was. But at least a part of its success would seem to be that it appealed to black audiences, to whom Hollywood doesn't cater as often.
This year, history could repeat itself with Crazy Rich Asians. Asian people are certainly not well represented in major Hollywood movies, and when they are, they're often horrible stereotypes. But now we have a comedy with a cast consisting entirely of Asian actors, including a few big names like Constance Wu and Michelle Yeoh. It's also based on a popular book of the same time.
For the movie to actually be a smash hit, it's necessary that it also be really good like Girls Trip. But if so, we'll have a genuinely funny comedy with a great cast of minority actors being released near the end of summer, exactly the formula that helped Girls Trip thrive last year.
Next: This movie could be the Deadpool of 2018 (and it's not Deadpool 2).
8. The Happytime Murders — August 17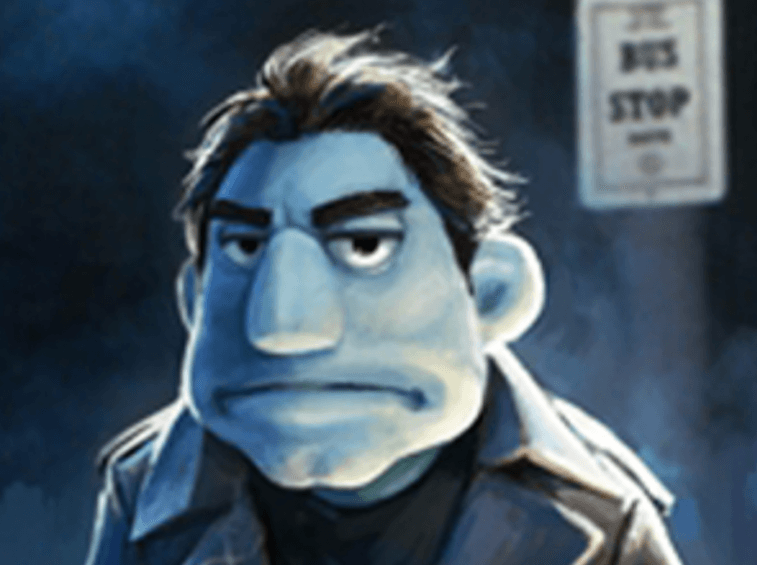 The first Deadpool taught us that putting a profane, R-rated spin on a popular genre can be hugely profitable. In 2018, The Happytime Murders will do that as well, and like Deadpool, it could surpass expectations.
The Happytime Murders takes place in a world where puppets and humans co-exist. The plot revolves around a police detective trying to catch a serial killer who is targeting the cast of a Muppet Show-style television program. Starring as the human characters are Melissa McCarthy, Maya Rudolph, Elizabeth Banks, and Joel McHale.
An adult story being told with puppets is a concept that was explored in Avenue Q but that hasn't really been depicted in the same way on film. If The Happytime Murders is funny enough, it could be the breakout comedy of the summer.
Next: This is the latest installment in a cinematic universe, and it could be one of the series' biggest entries yet.
9. The Nun –– Sep. 7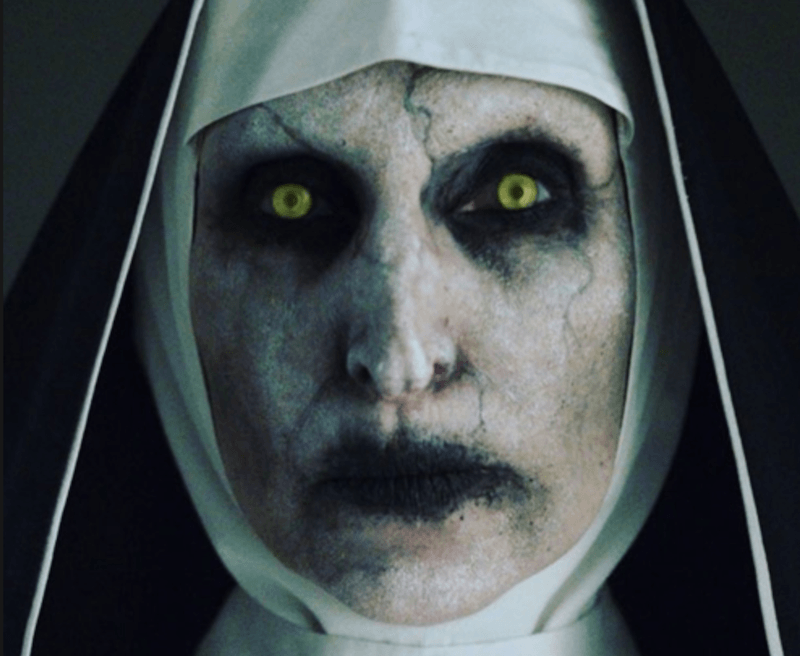 The Nun is another movie that is obviously going to be successful, but it could perform even better than most people are anticipating. So far, The Conjuring movies have all done rather well, each grossing somewhere in the ballpark of $300 million. And the Annabelle movies have proven that audiences are attracted to the Conjuring brand on its own and the movies don't necessarily need Ed and Lorraine Warren. After all, Annabelle: Creation made the exact same amount of money in the U.S. as The Conjuring 2.
The Nun is the first one of these Conjuring movies that was teased in a previous film, as Annabelle: Creation featured a tie-in scene setting it up. So everyone who saw Creation has already had The Nun advertised to them. Plus, since it's not really a sequel to any previous movie like Annabelle, The Nun can bring in those who have never seen any previous Conjuring films.
Warner Bros. was originally planning to release The Nun in the summer, but they recently moved it to the September, on the weekend It opened. That was a wise decision on their part. It really is not unrealistic to think that The Nun could be the highest-grossing Conjuring movie outside of the first one, which would be a remarkable achievement for Warner Bros.
Next: This film based on a popular book could draw in younger audiences around Halloween time.
10. The House With a Clock in Its Walls — Sep. 21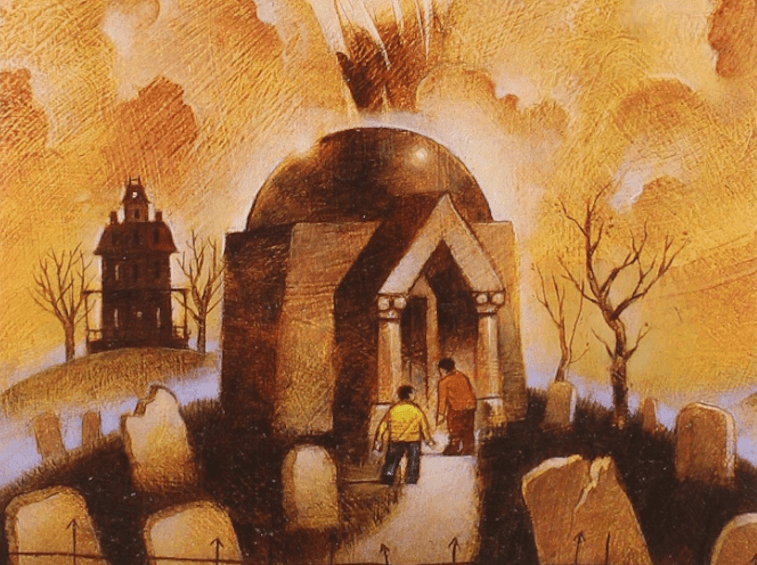 In 2015, Goosebumps did quite well at the box office, taking in $150 million worldwide. That was a spooky movie based on a children's horror book and that was released near Halloween. This year, another movie like that is coming out: The House With a Clock in Its Walls.
The film is based on the book of the same name, which follows a young boy who moves in with his uncle, only to discover that his uncle is a warlock, his neighbor is a witch, and his new home has a sinister history. And like Goosebumps, the movie stars Jack Black. Cate Blanchett also plays the witch who lives next door.
It's unlikely to be as successful as Goosebumps seeing as the book isn't as popular. But it can still draw that same audience of younger people looking for something non-R rated to watch around Halloween. Of course, later in October, it will have to compete with the actual Goosebumps sequel. By that point, though, it will have had a few weeks to itself.
Next: Another comedy that could be big in the fall.
11. Night School — Sep. 28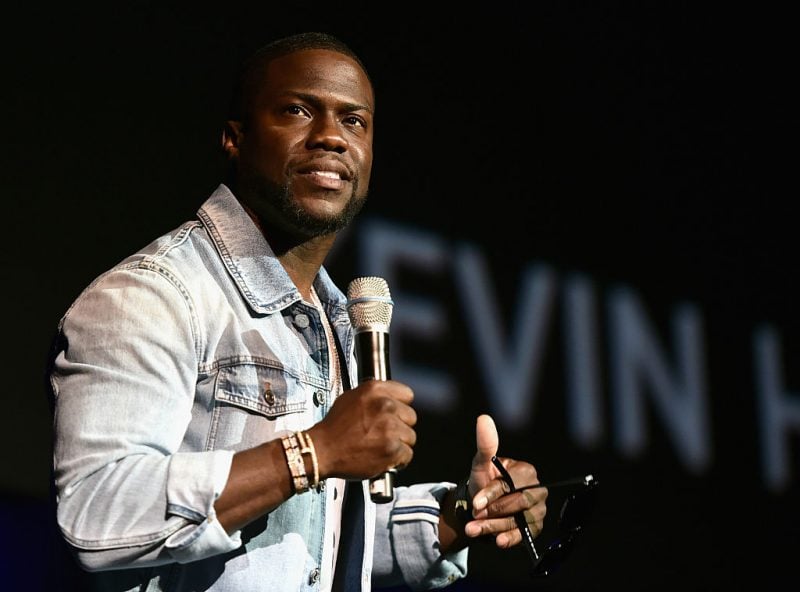 We already talked about Girls Trip, the comedy that came out of nowhere in 2017 to make over seven times its budget. That film was directed by Malcolm D. Lee, who has another movie coming out this year: Night School.
This one follows a group of misfits forced to attend adult classes in hopes of passing their GED exam. With Night Club, Lee has a secret weapon: Kevin Hart. Hart has quickly become one of the biggest comedians in the world; he's the type of guy who can release a stand-up special in theaters and have it make more money than some actual releases coming out of Hollywood. And for the past few years, pretty much every single film Hart has starred in has been a success, from Jumanji to Central Intelligence and Ride Along 2; even Get Hard, a comedy destroyed by critics, did pretty well.
Night School combines the talents of two men responsible for some recent box office surprises, meaning it's certainly worth keeping an eye on.
Next: This October 2018 musical stars Bradley Cooper and Lady Gaga.
12. A Star is Born — Oct. 5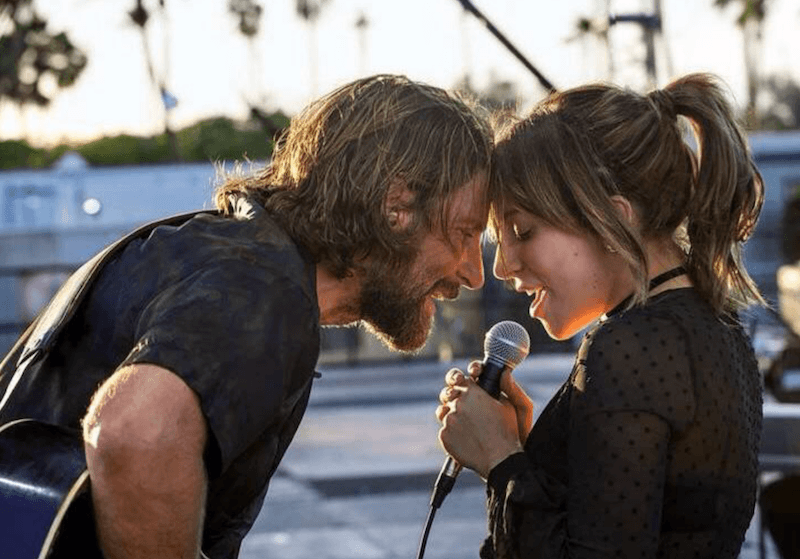 There's obviously an appetite for big movie musicals right now. La La Land was a massive hit in 2016, and more recently, The Greatest Showman was an unexpected success despite mixed reviews.
In 2018, the big movie musical getting released towards the end of the year is A Star is Born. Based on the 1937 film of the same name, which was remade in 1954 with Judy Garland and again in 1976 with Barbara Streisand, the film follows a country music artist who discovers an up-and-coming singer. Bradley Cooper stars in the lead role, and he also directed the movie. Starring alongside Cooper is Lady Gaga.
With a good release date and major star power, this one has potential to tap into this hunger for movie musicals and break out, not quite as much as La La Land but more on par with The Greatest Showman.
Next: This reboot of a popular but dying franchise could be the best entry in the series since the original.
13. Halloween — Oct. 19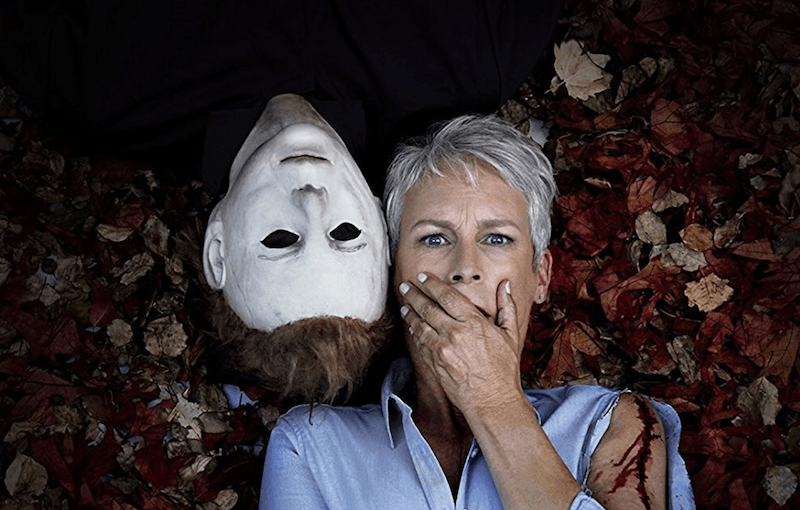 Nobody really expects the new Halloween to bomb, but it could make far more than anyone is predicting. After all, here we have a franchise that a lot of people are nostalgic for but that has been tarnished in recent years due to a series of terrible sequels. Now, new creators are coming in to put a fresh spin on the series, ignoring some of the weaker entries, taking things back to basics, and bringing in a member of the original cast.
If that sounds familiar, it should, because that description also applies to Star Wars: The Force Awakens, the No. 1 movie of all time in the United States. Instead of Harrison Ford returning as Han Solo, here we have Jamie Lee Curtis returning as Laurie Strode. Instead of the prequels tarnishing the franchise's reputation, we have the Rob Zombie films (and Halloween: Resurrection before that). And instead of J.J. Abrams, we have David Gordon Green and Danny McBride.
There is a realistic chance that this could end up being the best Halloween since the original. For it to be a box office smash, it needs to be absolutely magnificent an not just another mediocre entry. But if it is, a horror movie with the most iconic scream queen of all time coming out just in time for Halloween could tear up the box office in a way that we're not prepared for, becoming the It of 2018.
Next: This fourth installment in a franchise could be the series' comeback.
14. Overlord — Oct. 26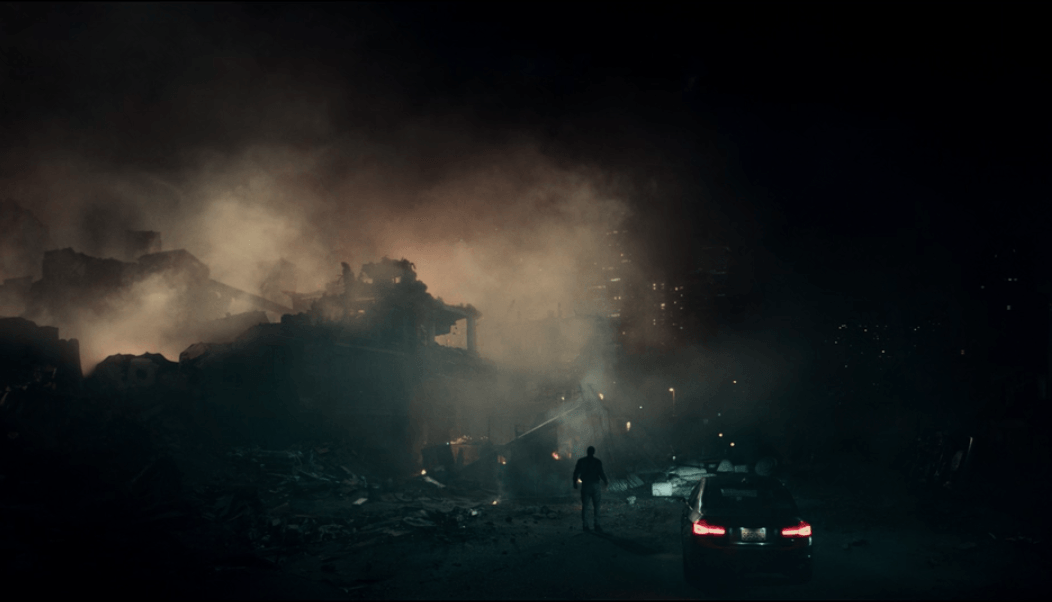 A few months ago, we thought The Cloverfield Paradox might be one of the surprise hits of 2018 based on the success of the first two films. But we couldn't have been more wrong, considering the movie didn't even come out in theaters: Paramount dumped it on Netflix in February.
However, they're still apparently planning to release the fourth film — currently called Overlord — in theaters this October. So are we naive in thinking this one would actually do well? Perhaps, but the fact that Paramount felt the need to dump Paradox but plans to release this one in theaters does indicate that they have more confidence in the fourth installment. And although Paradox received mostly negative reviews, a lot of people watched it, and the film does make you excited to see more films in the series by the end.
If Overlord is a disappointment like Paradox, putting it out around Halloween might be a smart move, as that's a time when audiences will tend to flock towards whatever horror film is out. If Halloween is a disaster, viewers might opt to see Overlord instead. And if it's actually great, it could do quite well and be the triumphant return of this franchise after Paradox. We hope that's what happens, at least.
Next: This movie is expected to be a hit, but it could be even more massive than many think.
15. Dr. Seuss' The Grinch — Nov. 9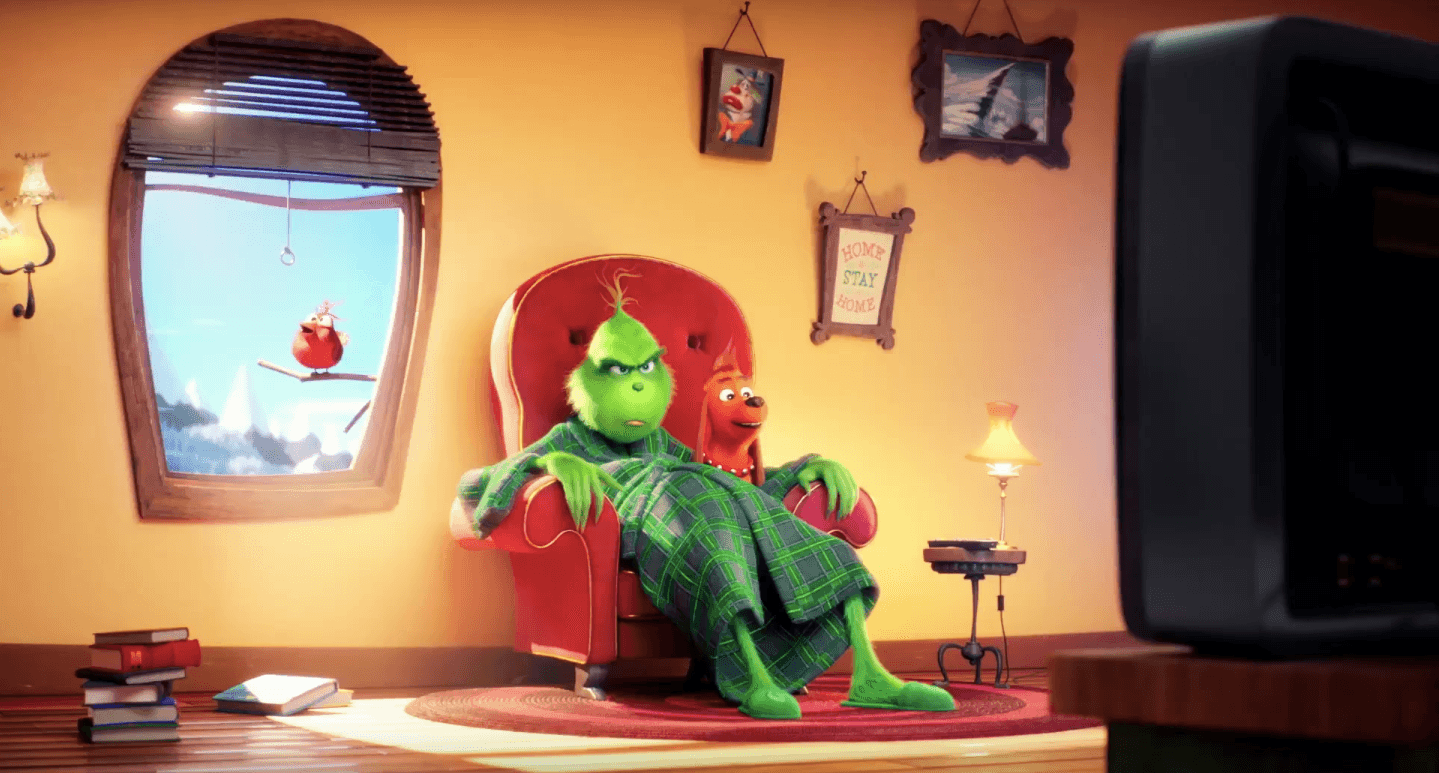 The new Grinch isn't even on a lot of people's radar right now, but it will be soon. This latest adaptation of the classic story comes from Illumination Entertainment, the studio responsible for the Minions.
Illumination should never, ever be underestimated. They've created a worldwide phenomenon with the Minions, and in 2016, they proved they're capable of box office gold even without these creatures with The Secret Life of Pets. That movie performed way beyond what anybody expected, becoming the third highest-grossing film of the summer. They also previously did a Dr. Seuss movie with The Lorax, which grossed $348 million worldwide.
But The Grinch is one of the most popular and recognizable Dr. Seuss characters there is, and it's coming out just in time for the Christmas season. It'll be no surprise when a Grinch movie is a hit, but this one could exceed anyone's expectations and potentially be Illumination's most successful movie ever.
Check out The Cheat Sheet on Facebook!