2019 Academy Awards: These Movies Have the Most Oscar Nominations
When the 91st Academy of Motion Picture Arts and Sciences awards show airs on February 24, movie goers will find out which film wins the coveted title of Best Picture. Until then, a lot of people will be biting their nails in anticipation. Which movies have the most Oscar nominations this year? Here's what we know.
But first, a brief history of the Oscars
Founded by 36 movie industry kings, the Academy of Motion Picture Arts and Sciences (AMPAS) has been handing out prestigious awards since 1927. The first president of the Academy was actor Douglas Fairbanks, Sr., and the first awards show was a relatively low-key affair held in the Blossom Room at the Hollywood Roosevelt Hotel. A mere 270 guests were invited, and tickets cost $5.
Since its inception, the Academy Awards event has been shared with the movie going public. At first, the awards show was broadcast on radio. In 1953, the show transferred to television where it is enjoyed by viewers around the world to this day. The first Academy Awards show to be broadcast in color occurred in 1966.
Most nominations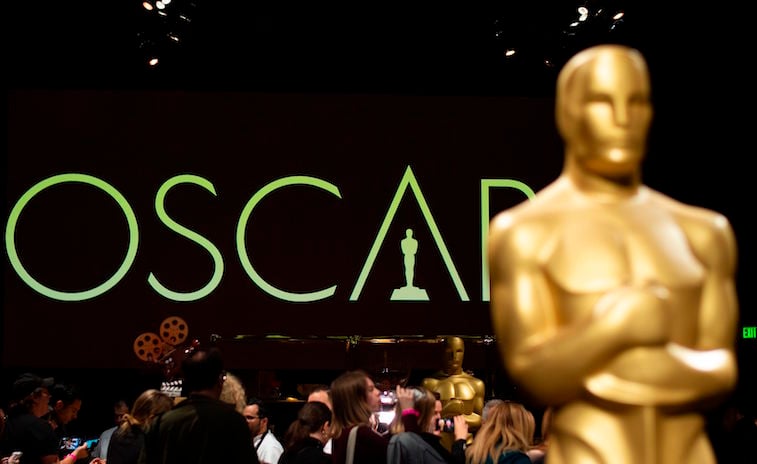 Until now, the movies to have been nominated the most are James Cameron's 1997 Titanic, All About Eve in 1950, and LaLa Land in 2016. Each of these outstanding films was nominated for a whopping 14 Oscars each.
Historically, the movie with the most Oscar wins stands as a three-way tie between Titanic, William Wyler's 1959 biblical epic, Ben Hur, and Peter Jackson's 2003 masterpiece, Lord of the Rings: The Return of the King. Each won 11 awards in a single gala event.
Only three movies have ever won all the top awards of Best Picture, Best Director, Best Screenplay, Best Actor, and Best Actress. It Happened One Night pulled it off in 1934, as did One Flew Over the Cuckoo's Nest in 1975, and The Silence of the Lambs in 1991.
Most-nominated actors and actresses
Meryl Streep has been named as a nominee for Best Actress a remarkable 21 times. The star of such movies as Kramer vs. Kramer, The French Lieutenant's Woman, The Devil Wears Prada, and Postcards From the Edge has walked away with an Oscar statuette three times.
As far as Best Actor and Best Supporting Actor nominations go, nobody has received more than Jack Nicholson. In fact, Jack has taken home three statuettes for his parts in 1969's Easy Rider, 1974's Chinatown, and One Flew Over the Cuckoo's Nest in 1975.
How Oscar nominees are chosen
Every December, some 6,000 Academy members vote by ballot to select the next year's nominees. Most categories, including Best Director and Best Actor, are nominated by peers. Special committees select nominees for Best Foreign Film, Best Animated Feature, and Best Documentary. All Academy members are allowed to nominate movies for the Best Picture award.
To be eligible for nomination, a film must have been released in Los Angeles during the previous calendar year. Best Foreign Language Film nominees are exempt from this rule, explains Oscars for Dummies.
Most Oscar nominations in 2019
This year, Roma and The Favourite have 10 nominations each. Each have been nominated for Best Picture. Other 2019 Best Picture nominees are A Star is Born, Vice, Black Panther, Green Book, BlacKkKlansman, and Bohemian Rhapsody, reports Variety magazine.
The envelope, please
Best Actress nominations include Glenn Close for The Wife, Lady Gaga for A Star is Born, Melissa McCarthy for Can You Ever Forgive Me, Yalitza Aparicio for Roma, and Olivia Colman for The Favourite.
The Best Actor award will go to Christian Bale for Vice, Willem Dafoe for At Eternity's Gate, Viggo Mortensen for Green Book, Bradley Cooper for A Star is Born, or Rami Malek for his portrayal of Queen frontman Freddie Mercury in Bohemian Rhapsody.