2019 Emmy Nominated 'This Is Us': This Cast Member Claims She Came Up with the Show's Name
The 2019 Emmy nominated series This Is Us is perfectly named — how do you sum up a show that involves so many characters, storylines, and timelines? It wasn't always named This Is Us, but one of the show's stars believes she may be responsible for naming the series.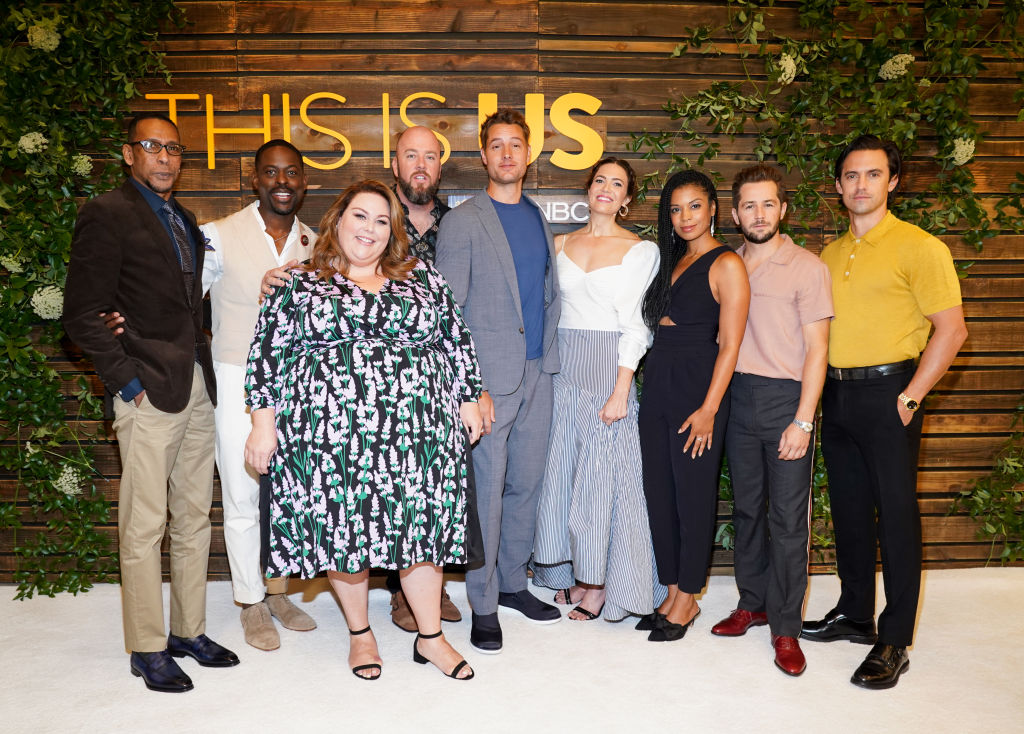 Chrissy Metz takes credit for naming This Is Us
During a chat with Jimmy Fallon recently on The Tonight Show, Chrissy Metz explained that she thinks she's responsible for naming the show.
When they started the pilot, the show hadn't yet been named, so creator Dan Fogelman asked for suggestions, promising an iPad to whomever provided the winning idea. While Metz didn't pitch the name 'This Is Us' exactly, she does think her idea was pretty adjacent in spirit and possibly the inspiration for the name that Fogelman landed on.
Fallon asked Metz about the rumor that she named the show and she set the record straight, explaining, "I like to say yes…," sharing it was untitled and she pitched 'This Is Me and You.' She shared: "I'm just saying, I think I named our show, I'm pretty sure. I'm pretty sure he was inspired."
Metz talks This Is Us season 4
Fans are eager to find out what's in store for the Pearson family on This Is Us season 4, but the cast has to keep any spoilers under wraps.
Metz did sit down with the Today show recently to give some vague details about season 4, sharing, "Almost like I don't know how to explain it," adding, "Because there's so much going on. In true This Is Us fashion, the ups and downs and all of that in-between."
So, ups and downs are in store, but how that shakes out exactly is anyone's guess. Metz did share a "challenge" she's facing, noting, "How do you raise the bar each season? But they're doing it and just wait… cause… yeah. It's been a challenge for me, personally." She continued: "And now we're obviously working with live babies. Like real humans that belong to someone else. And that's always a challenge."
The actress explains her character's future
Metz isn't beyond speculating what has happened to her character, Kate, who was noticeably absent in the flash-forward in the season 3 finale. She told EW that she's explained to concerned fans: "I just keep saying, 'She's probably at the dry cleaners. It's fine! Not to fret.'"
In a previous interview with EW, she teased some scenarios: "It could be a new wife. You never know" and noted during another appearance on The Tonight Show: "Dan [Fogelman, the show's creator] has assured me everything is okay. And here's the thing: should she have passed away, Jack has passed away… It's not linear. So we really don't need answers, folks."
Metz did note of season 4, however, "There's something that's very familiar about it. Because there's things that each character — and particularly Kate — haven't really figured out. So it's going to continue to haunt her and follow her. But there's other ones that are mysterious in the uncertainty of it."