2019 Emmy Nominee Christina Applegate Teases 'Dead to Me' Season 2
The cast and crew of the Netflix dark comedy Dead To Me are back to work for season 2, and star Christina Applegate (Jen Harding) recently teased fans on social media with a peak at the table read for the first episode. Her co-star Linda Cardellini (Judy Hale) posted the same photo that featured the two actresses holding hands over their scripts, and fans immediately shared their excitement for the return of the popular series.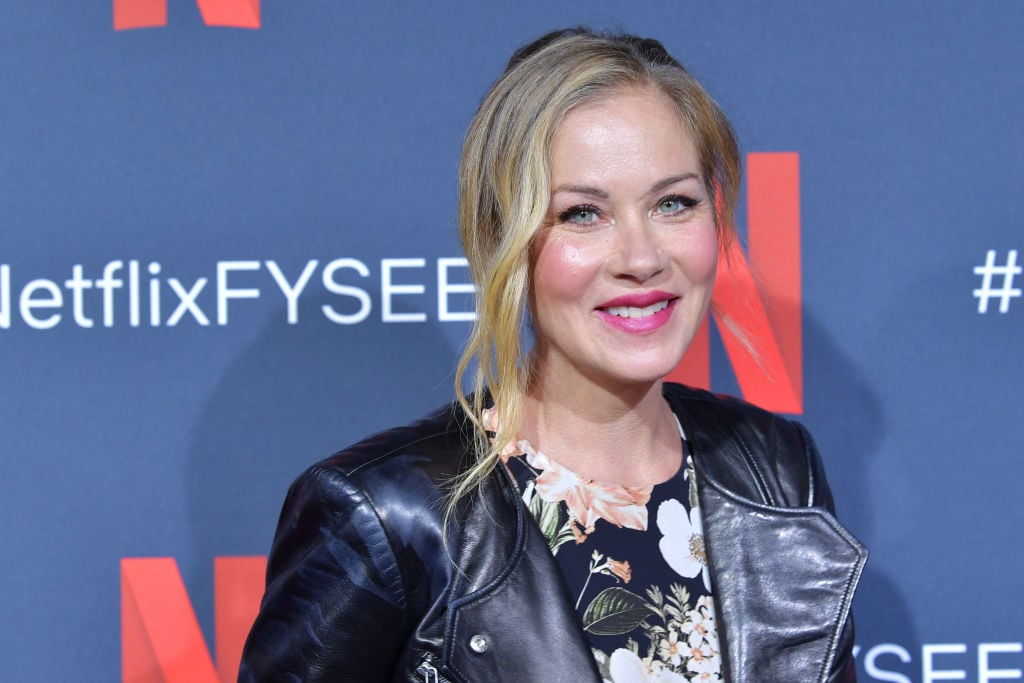 Christina Applegate is in the running for her second Emmy
Applegate scored an Emmy nomination in the Outstanding Lead Actress in a Comedy Series category for her work in Season 1, but she's up against some serious competition. Applegate will be battling it out with Julia Louis-Dreyfus – who has won six straight Emmys in the category for her work on Veep – as well as comedy legend Catherine O'Hara (Schitt's Creek), last year's winner Rachel Brosnahan (The Marvelous Mrs. Maisel), Natasha Lyonne (Russian Doll), and Phoebe Waller-Bridge (Fleabag).
This year Applegate received her fifth Emmy nomination. She won Outstanding Guest Actress in a Comedy Series back in 2003 for her role as Jennifer Aniston's (Rachel Green) sister on Friends, and she received another nomination for the role in 2004.
Applegate also received two nominations for Outstanding Lead Actress in a Comedy Series for her role in the short-lived sitcom Samantha Who?
After the Television Academy announced this year's nominees, the 47-year-old said she never expected it to happen.
"I was like, 'There is no way.' Yes, people have been really, really complimentary of the show and that's felt really nice because it doesn't always happen like that, but still, I was like, 'How'd I squeeze in there?'" she told People Magazine.
'Dead To Me' received a quick renewal for Season 2
Just one month after season 1 of Dead To Me premiered on Netflix, the streaming service renewed it for a second season. In her tweet teasing season 2, Applegate wrote: "Here we go again." And, on Instagram, Cardellini wrote in the caption of the pic, "Season 2 table read!! Here we go! Can't wait for you to see what Jen and Judy are up to."
Liz Feldman created Dead To Me, which is about two women who develop a powerful friendship after meeting in a grief support group for grieving spouses. When the series begins, Jen is a real estate agent who has just lost her husband thanks to a hit-and-run accident and Judy has lost her fiance to a heart attack.
The two characters deal with their respective losses in very different ways. Jen is struggling and in a dark place, while Judy is doing everything she can to stay positive. The two women start to develop a deep bond, but Judy has a secret that leads to an unexpected plot twist.
Applegate says she was semi-retired when she received the pilot script for Dead To Me, and Feldman had to convince her to do it. She says the show's unique premise piqued her interest, and she related to it because she had been through her own dark times in recent years.
How Christina Applegate's connected to 'Dead to Me'
Back in 2008, doctors diagnosed Applegate with an early stage of breast cancer, and it led to her having a double mastectomy because she had inherited a genetic trait known as the BRCA1 mutation. Around the same time, Applegate lost some people in her life, and she says going through that difficult time helped her connect to her character in Dead To Me.
"I've lost people and, you know, had health issues and things like that all kind of around the same time a few years ago," Applegate explained. "So that was a really, really dark time, so I really related to that when I got the script. And it's not something I had to really pull from. It just lives there. It lives in the fibers of your being and in your spirit and in your soul. It stays there."
The actress received her Emmy nomination for her work in Episode 5 titled "I've Gotta Get Away," which features Jen and Judy on a grief retreat in Palm Springs. However, Jen ends up getting drunk and flirting with the hot single guys at the retreat.
The episode is an excellent submission and really shows of Applegate's amazing talent, but can she defeat Emmy darling, Julia Louis-Dreyfus? Fans will have to wait and see if she can pull off the upset.
The 71st Primetime Emmy Awards air Sunday, September 22, on FOX, and season 1 of Dead To Me is available for streaming on Netflix.