2019 Golden Globe Awards: Who Is Golden Globe Ambassador Isan Elba?
If you're tuning in to the Golden Globe Awards tonight, you might notice an unfamiliar face on stage. The person assisting in the distribution of the coveted trophies to lucky winners will be none other than Idris Elba's daughter Isan Elba. The 16-year-old Atlanta resident was chosen by the Hollywood Foreign Press Association to serve as 2019's Golden Globe Ambassador. Here's what we know about Isan and what role she'll be playing in this year's ceremony.
What does the Golden Globe Ambassador do?
Up until 2017, the Golden Globe Ambassador was known as Miss or Mr. Golden Globe. Though the title was recently changed to be more gender-neutral, the role remains the same. In addition to helping out during the ceremony by handing out trophies and escorting winners off stage, the ambassador promotes both their own and the HFPA's philanthropic activities.
Since 1971, the Golden Globe Ambassador has been the son or daughter of a celebrity. Landing the gig can be a stepping-stone to a bigger career. Tippi Hedren's daughter Melanie Griffith was Miss Golden Globe in 1975 and later went on to win an award herself. Freddie Prinze Jr. was the rare Mr. Golden Globe in 1996, shortly before he shot to fame with a role in I Know What You Did Last Summer. Rumer Willis, Dakota Johnson, and Greer Grammer have all held the role as well.
Why did Isan Elba get the job?
Elba clearly meets one of the major requirements of being the Golden Globe Ambassador: being the child of a famous parent. Her dad, Idris Elba was not only People's Sexiest Man Alive for 2018 but also a Golden Globe winner for his role on the BBC's Luther in 2012.
The Golden Globe Ambassador must also have a commitment to philanthropy. Elba says she'll use her platform to shine a light on mental health issues in the African-American community.
"Mental health, specifically among African Americans and my peers in particular, is something I really want to be more vocal about," she told Variety. "There's this perceived stigma and I've seen friends struggle. We need to empower young people to not be afraid to ask for help."
She didn't even know she was being considered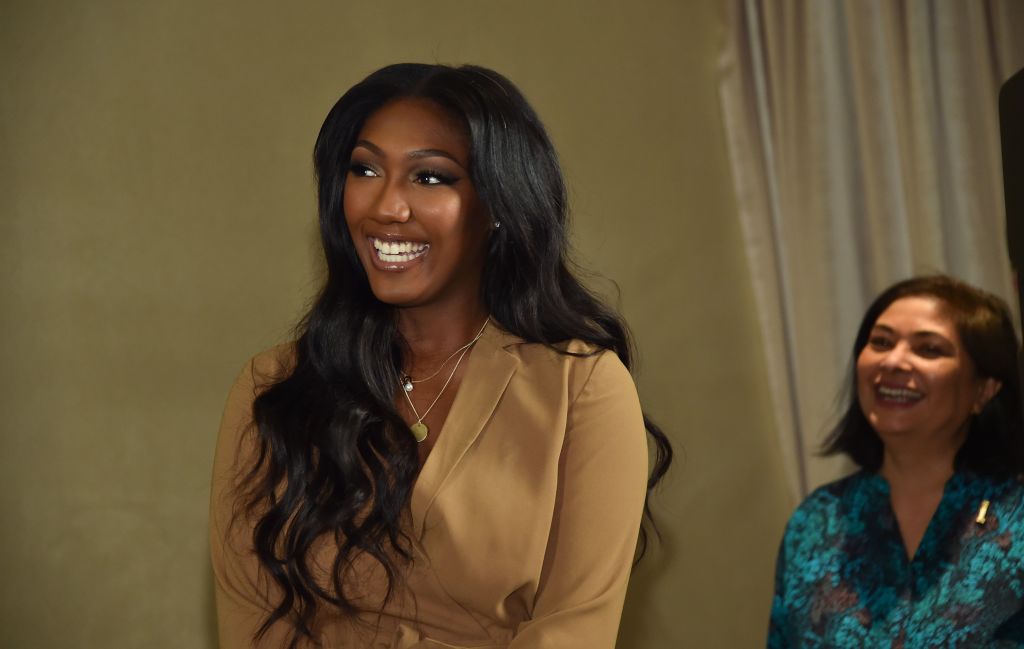 Parents submit their child's name to be considered for the Golden Globe Ambassador position, and apparently, Elba didn't even know that her parents had thrown hers into the ring. When her father texted her to let her know the big news, she didn't believe him at first.
"I literally, I was like, 'Are you sure?' Because, you know, he deals with, you know, cool stuff all the time so I was like, 'Are you sending this to the right person?'" she told People. "And I showed my mom, I was like, 'Mom, dad just told me I'm the Golden Globe Ambassador,' and she was like, 'Yeah, you are!'" Once she realized she really would be on stage at this year's ceremony, she said she was "flipping out."
Elba isn't exactly a red carpet novice, though. She attended her first movie premiere with her dad when she was five years old. This time around, he'll be her plus-one at the big event. She just has one request of her father, she told Glamour: "Don't say any dad jokes, and don't get all mushy gushy everywhere."