2019 Rockefeller Center Christmas Tree Lighting: Everything You Need to Know
The Rockefeller Center Christmas Tree's annual lighting is the most dazzling holiday season draw for New Yorkers and visitors alike. Its lighting attracted more than 20,000 people to midtown Manhattan last year and this year will likely be no different.
The 2019 Rockefeller Center Christmas tree arrived and was placed in Rockefeller Center in New York City on Nov. 9, 2019. It is a 77-foot tall, 12-ton Norway Spruce, chosen from the property of Florida, New York resident Carolyn Schultz. Schultz was allowed the privilege of inserting the spike into the bottom of the Norway Spruce that will help the tree to stand.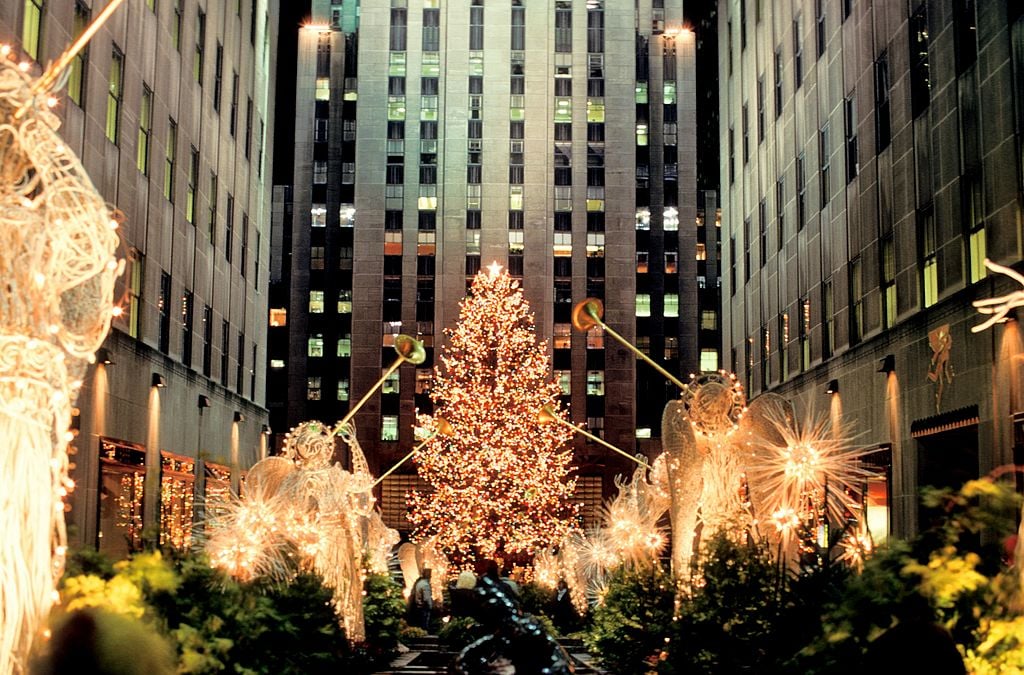 It's the brightest event of the year. From which celebrity performances you can look forward to seeing to what time it starts, here's everything you need to know about the 87th annual Rockefeller Christmas Tree lighting ceremony.
The Rockefeller Center Christmas Tree lighting happens on Wednesday, Dec. 4
The tree will be lit at 30 Rockefeller Plaza during the 87th annual Christmas Tree Lighting Ceremony on Dec. 4, 2019. If you're in New York City that day, you can watch the glorious tree lighting in person, with its 50,000 LED lights and Swarovski star. The NBC broadcast performances start at 8:00 PM and the tree is officially 'plugged in' sometime between 9:30 and 10:00 PM. Free and on a first-come, first-served basis, you'll want to arrive in advance and bundle up.
If you can't get to Rockefeller Center or just prefer to watch on TV, tune in to NBC on Dec. 4 from 8:00 PM to 10:00 PM EST for the live broadcast and, of course by the end of the evening, the Christmas Tree lighting! Be sure to catch NBC's pre-show at 7:00 PM EST with Mario Lopez, Stefan Holt, and Natalie Pasquarella.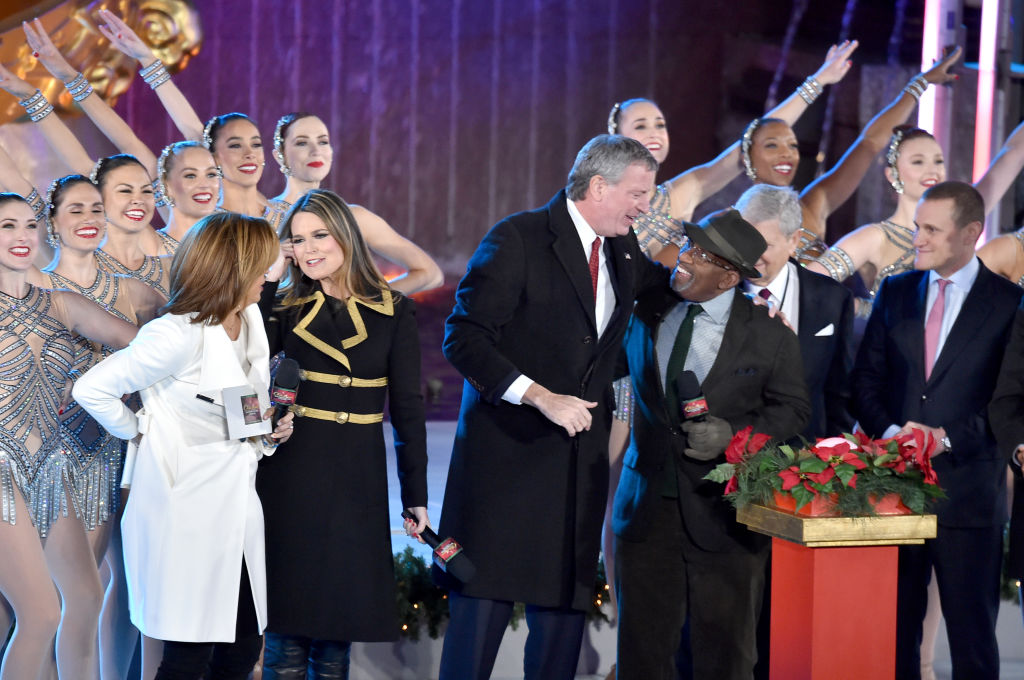 Who's hosting and who's performing this year?
This year's event will be hosted by Today Show anchors Savannah Guthrie, Hoda Kotb, Al Roker and Craig Melvin. Performers at this year's ceremony include John Legend, Derek & Julianne Hough, Brett Eldredge, Idina Menzel, Gwen Stefani, Lea Michele, Chicago, NE-YO, and more.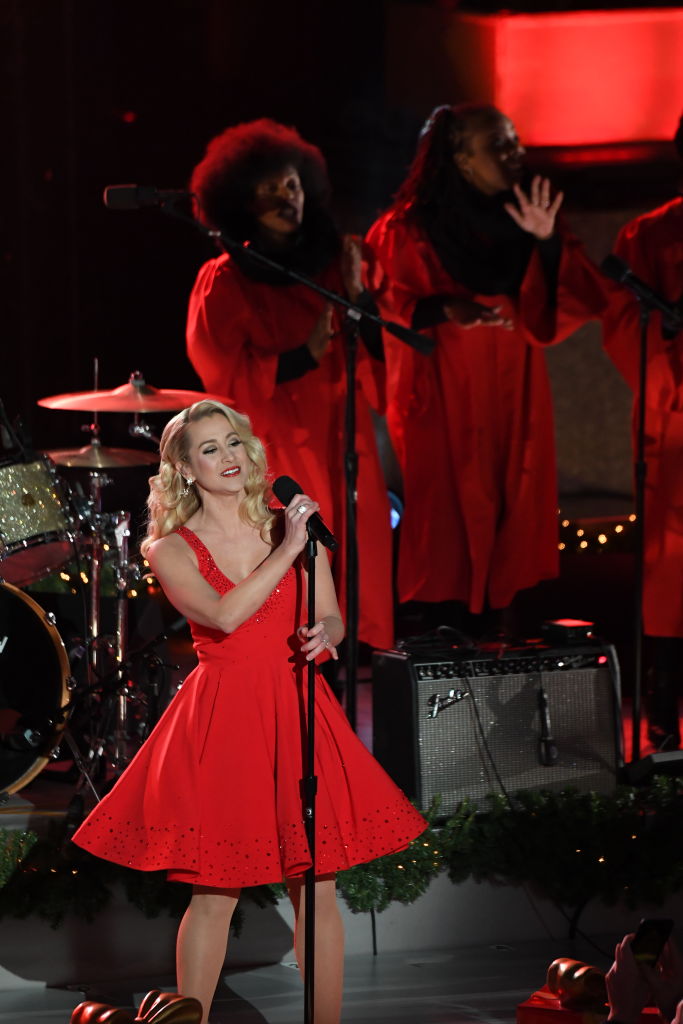 Visit the tree between Dec. 4 and Jan. 17, 2020
After the lighting, the tree is flooded with visitors. Hours for visiting are from 6:00 AM to midnight daily through Jan. 17, 2020. And on Christmas Day, the Rockefeller Center Christmas Tree will be lit for a full 24 hours!
What happens to the tree after the holidays are over?
For over ten years, the Rockefeller Center Christmas Tree has been given to Habitat for Humanity. After the holidays are over and the holiday excitement has come to an end, the tree is taken down and transformed into lumber specifically for home building.
It's a wonderful way to extend the spirit of the season well after it has ended.
The Radio City Christmas Spectacular
Top off your NYC holiday with an unforgettable visit to Radio City Music Hall to enjoy a performance by the famous Rockettes. Visit Radio City Music Hall's website for more information on ticket prices. The show is 90 minutes and there are three to five performances per day. The last performance is January 5, 2020.
Read more: How 'Home Alone' Became the Most Successful Christmas Movie of All Time