23 Freshman Shows That Are Getting Another Season
While most networks don't officially announce the status of the shows in their lineup until later in the spring, some new entries have already performed well enough to warrant an early renewal. Here are 23 freshman series that will definitely be coming back for a second season.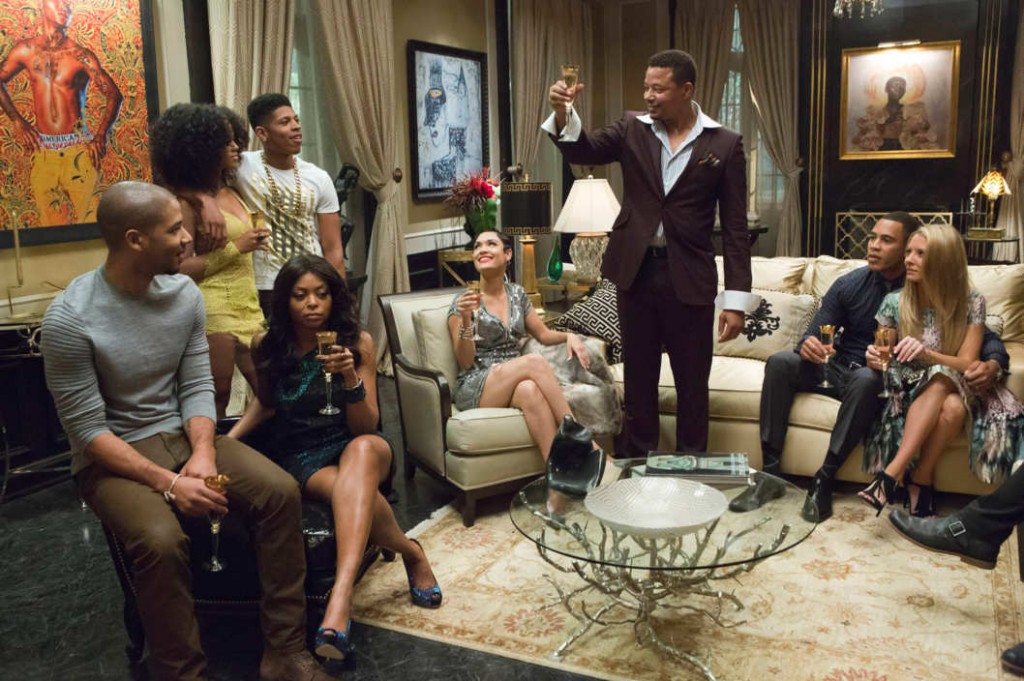 1. Empire
Fox's hit hip-hop-themed soap opera earned a second season renewal after only two episodes. It wasn't an entirely surprising move, given that the premiere tied with How to Get Away with Murder as the season's highest-rated series debut among adults 18 to 49, and the second episode then stunned the industry by rising in ratings. The show, which stars Terrence Howard, Taraji P. Henson, Trai Byers, Jussie Smollet, and Bryshere Y. Gray, has proven to be unstoppable since. Each of the first season's twelve episodes continuously rose in viewership, with the finale garnering 16.7 million total viewers and a 6.5 rating in the key 18-49 demo. As of that final installment, Empire has now surpassed The Big Bang Theory as the highest rated scripted program in the 2014-2015 television season. The first season finale is also the highest rated freshman season finale since May 2005, when Grey's Anatomy ended its first season. The series has also performed well critically, garnering high praise for its well-cast ensemble, top-notch musical entertainment and absorbing – if at times, melodramatic – plotlines.
With huge ratings and a positive critical response, it's no surprise the series earned a second season. The show is set to get even bigger in its future episodes. Show creators Lee Daniels and Danny Strong have reportedly already begun plotting out the next season, which is rumored to feature notable cameos from famous faces, such as Oprah Winfrey and Common.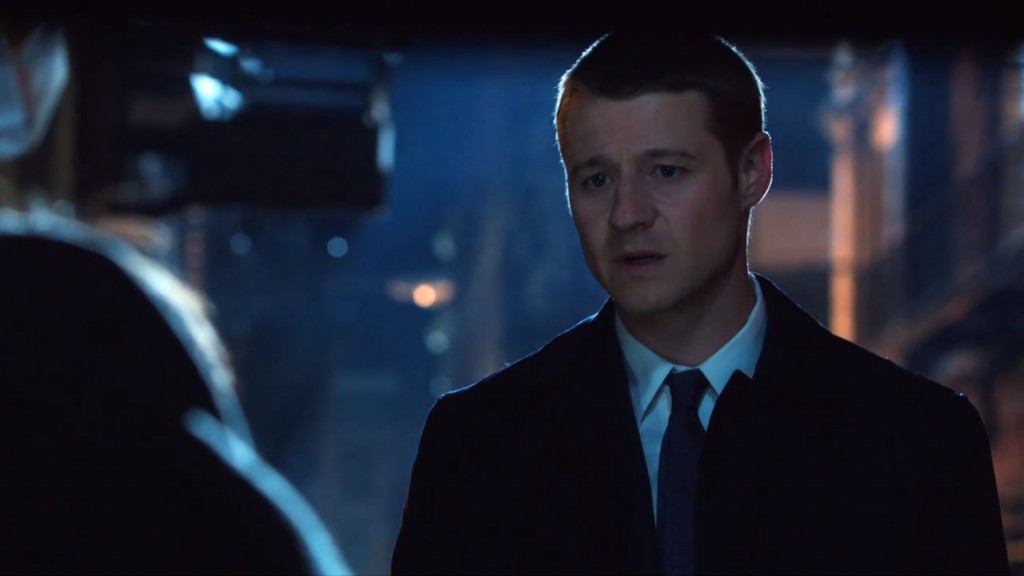 2. Gotham
Gotham stands alongside Empire and How to Get Away With Murder as one of the top five dramas of the TV season in the coveted 18 to 49 demo. The Batman prequel, starring Ben McKenzie as Jim Gordon, started off strong, prompting the network to extend its series order to a full 22 episodes. Though the crime drama television series has seen some fluctuation in viewership in the latter half of the season, it's continued to perform well, averaging around 6 to 7 million viewers per episode. The network confirmed the second season renewal at its Television Critics Association panel back in January.
3. The Flash
The CW's newest superhero series, starring Grant Gustin, has been a hit since its October premiere. The pilot became the second-most watched premiere in the network's history and has continued to perform strongly, earning an average of 3.9 million viewers and a 1.4 demo rating over the season. In addition to strong ratings, the show has earned a largely positive reception from both critics and audiences alike, making it a shoo-in for renewal. The network announced an official second season in January. The current season still has five remaining episodes left to air.
4. Jane the Virgin
The CW renewed the acclaimed freshman dramedy in mid-January. The show stars Gina Rodriguez as Jane Gloriana Villanueva, a 23-year-old religious young Latina woman who becomes pregnant after being artificially inseminated by mistake. Though the series only sees modest ratings (usually earning around 1.3 million viewers per episode), it became a lock for renewal following rave critical reviews and two Golden Globe nominations for the comedy series and star Rodriguez (which she went on to win).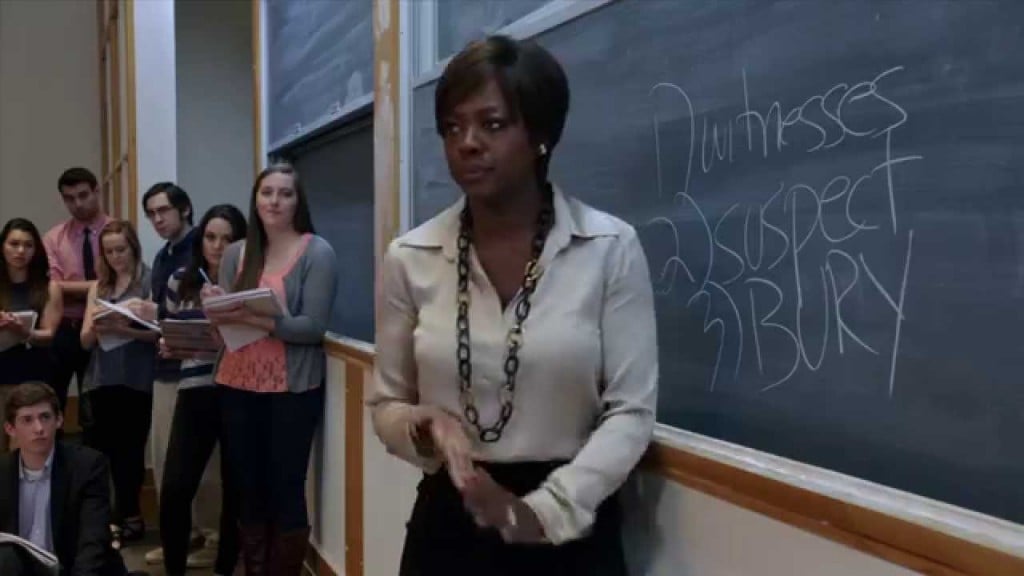 5. How to Get Away With Murder
Though ABC has yet to announce a second season in a formal press release, the series has been basically confirmed for renewal on two separate occasions. First, star Viola Davis tweeted and posted the news on her social media accounts in late January. The network then seemingly corroborated her announcement at the end of the show's season finale with a promo that read, "We'll be back next season." Even before either of those instances, though, the mystery drama was considered a shoo-in for renewal. Since premiering big in September, it remains one of ABC's top-rated shows and averaged a strong 3.0 rating in the 18 to 49 demo with 9.88 million viewers.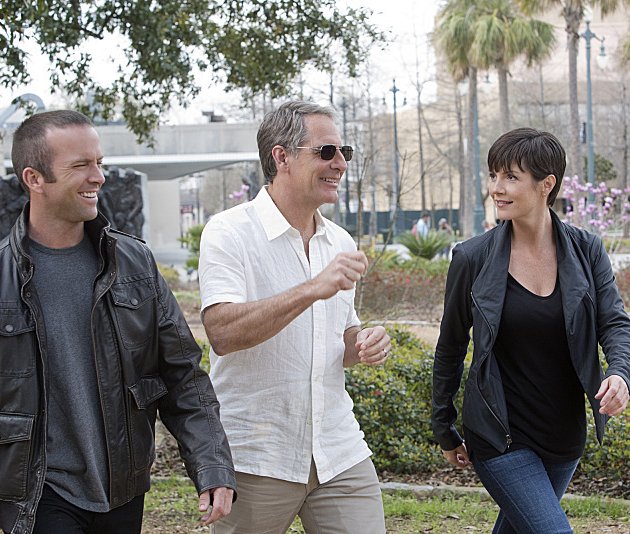 6. NCIS: New Orleans
NCIS: New Orleans, starring Scott Baluka, Lucas Black, Zoe McLellan, and C.C.H Pounder, has earned an average of 18.1 million viewers over the course of its first season. That makes it both the No. 1 new series and broadcast TV's No. 2 drama among total viewers. Given those ratings, it's no surprise why CBS decided to hand out an early renewal to the rookie drama. The network confirmed the news in January at the Television Critics Association's winter press tour. The first season of NCIS: New Orleans is currently set to wrap up in early April.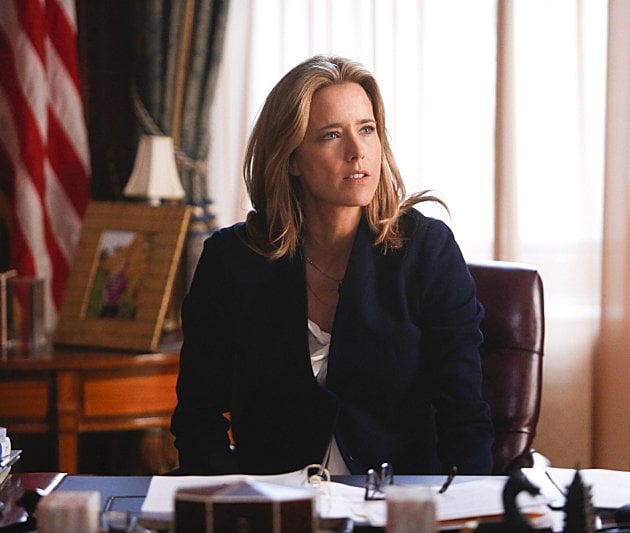 7. Madam Secretary
CBS has also found a winner in Madam Secretary, the political drama starring Téa Leoni as former CIA analyst-turned-United States Secretary of State Elizabeth Faulkner McCord. Since its September debut, the series has gone on to become the No. 2 new show of the season, with an average of 14.9 million total viewers. It's also Sunday's most-watched scripted broadcast, increasing total viewership in its time period by 49% from last year.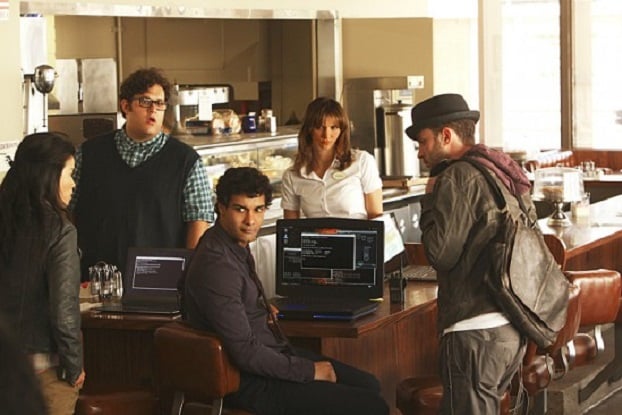 8. Scorpion
CBS continues dominating drama with Scorpion, the No. 3-ranked new series of the season with 14.5 million total viewers. The series, based on the life of genius Walter O'Brien and starring Katharine McPhee, Elyes Gabel, Eddie Kaye Thomas, and Robert Patrick, has helped improve the network's Monday nights by 61% in total viewers and 21% in adults 18 to 49. It's the third new CBS drama, besides NCIS: New Orleans and Madam Secretary, that earned an official second season renewal at the Television Critics Association's panel in January.
9. Hindsight
VH1's original hourlong dramedy chronicles the story of Becca (Laura Ramsey), a 30-something woman on the verge of entering her second marriage but is still plagued by doubt. Her confusion makes her wish she had a chance to talk to her former best friend Lolly (Sarah Goldberg), whom she had a falling out with many years ago. Suddenly, she finds herself transported back to New York City on the morning of her first wedding day in 1995. The network renewed the series for a second season just days after the show's first season finale.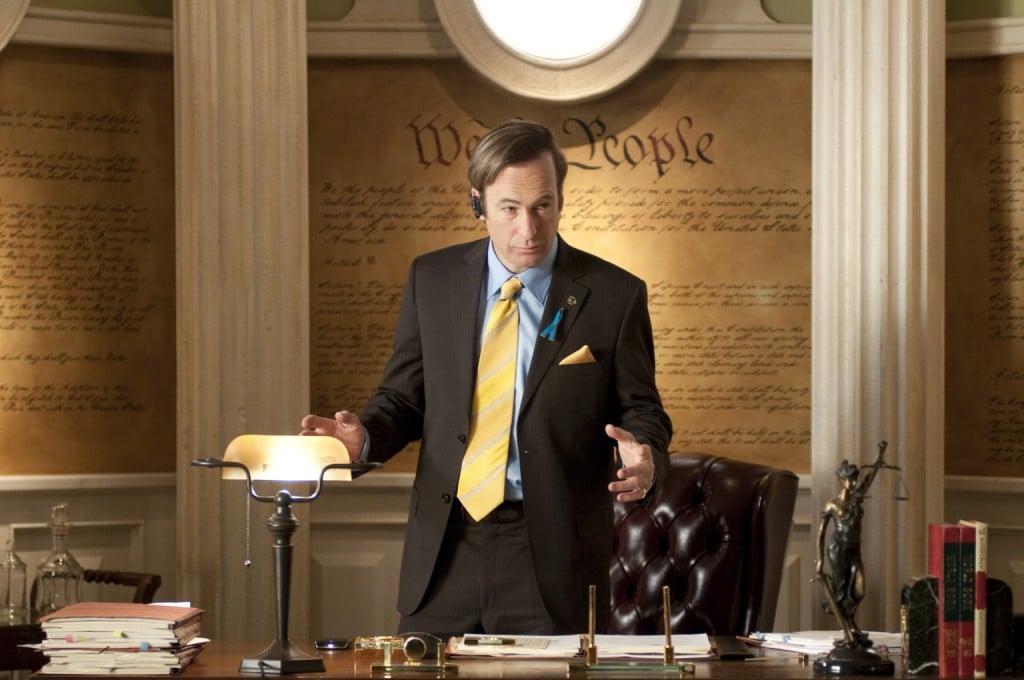 10. Better Call Saul
AMC's Breaking Bad prequel was renewed in 2014, well before its February premiere. The highly anticipated spinoff debuted big, breaking a record for the biggest cable premiere of all time with 6.9 million viewers. Since then, ratings have dripped, with the series earning a season average of 3.4 million viewers so far. That still makes it a strong performer for the channel, and given the overwhelmingly positive response it drew from both critics and viewers, it seems safe to say the early yes to a second season was a good choice.
11. 12 Monkeys
SyFy has green-lit a second season of the time-traveling drama, based on the 1995 film of the same name. The pre- and post-apocalyptic thriller follows time traveler James Cole (Aaron Stanford) and Cassandra Railly (Amanda Schull) as they work to stop the release of a deadly virus that will otherwise cause the death of 93% of the world population. This time around, though, the series will be under new direction. Executive producers Terry Matalas and Travis Fickett, who wrote the Monkeys pilot, will step up to serve as showrunners for Season 2, which is slated to air sometime in 2016.
12. The Affair
Showtime has given a 10-episode second-season order to its original drama for next year. Though the show started off slowly, it grew consistently throughout the weekly installments following its premiere, with 87% of the show's audience tuning in after the original Sunday 10 p.m. telecast. That, combined with strong critical reviews and a big bump from DVR/digital viewing, sealed the deal for the series renewal, which was confirmed by the network backin November.
13. Marco Polo
Though there was a lot of anticipation surrounding Netflix's epic historical-based adventure series, the show earned mixed critical reviews upon its December debut and failed to become a hit on the same level of the streaming service's other original shows, like House of Cards or Orange Is the New Black. Regardless, the company renewed the period drama, which stars Lorenzo Richelmy as the titular famed explorer, for a second season back in January. The 10-episode Season 2 is set to begin production later this year.
14. The Royals
E! entered the original scripted content fray with this soapy drama, which follows the lives of the members of a contemporary British royal family and stars Elizabeth Hurley as the Queen of England. The show only debuted in mid-March, but it earned a preemptive second season renewal in January – although whether that decision will stick remains to be seen. Since its premiere, the show has earned mostly negative critical reviews. Despite the network's heavy promotion of the series, it's also started off to underwhelming ratings, with its premiere scoring a modest 1.41 million viewers and 0.5 rating in the 18 to 49 key demo.
15. Togetherness
HBO's freshman comedy from Mark and Jay Duplass was renewed by the network in January. The half-hour series, starring Melanie Lynskey, Amanda Peet, Steve Zissis, and Mark, was a longtime passion project for the brothers, who first began developing it more than two years before its debut. Though the series has earned modest ratings (usually around 0.4 million viewers an episode), its also received overwhelmingly positive critical reviews. The second season will tape in Los Angeles later in 2015 and air sometime in 2016.
16. Transparent
There's no need to guess why Amazon renewed its hit comedy drama in October, less than a month after its premiere. The series, starring Jeffrey Tambor as a transgender parent, received overwhelming critical acclaim, also earning the company its first major award nominations at the Golden Globes. The show went on to win the award for Best TV Comedy (becoming the first show from a streaming video service to ever win for best series), as well as Best Actor in a TV Comedy for Tambor. The second season is expected to air in late 2015.
17. The Missing
Starz's Golden Globe-nominated series, chronicling the manhunt for a missing 5-year-old boy, will come back for another eight-episode season, but fans shouldn't expect the same faces next time around. As the network announced in December, the show will pick up with a brand-new case, a new set of characters, and a new location for its second season — although, like the first season, the story will reportedly unfold over two separate time frames. Creators Harry and Jack Williams will return to write and executive produce the new iteration of the drama.
 18. The Librarians
TNT's spinoff of the film series of the same name was renewed for a 10-episode second season last month. The show, starring Rebecca Romijn, Christian Kane, Lindy Booth and John, premiered in December to a strong 5.4 million total viewers and a 1.3 key demo rating, making it basic cable's No. 2 series launch of 2014, after TNT's own The Last Ship. Though it dipped over the course of the season, the series finale still performed relatively strongly, pulling in around 3 million viewers and 0.8 rating. The second season is reportedly slated to launch later this year.
19. Man Seeking Woman
FXX's freshman sitcom centers on Jay Baruchel as naïve and soft-spoken 20-something Josh Greenberg, who finds himself in several surreal and awkward scenarios in his ill-fated attempts to find love. The show marks the first original series to launch on the channel, and though it's currently only averaging around 353,000 viewers in adults 18 to 49, it has been met with largely positive critical reviews. That reaction may have helped give the show the boost it needed to earn a 10-episode second season, which is now slated to air in 2016.
20. Unbreakable Kimmy Schmidt
The Tina Fey–produced comedy starring Ellie Kemper moved to Netflix in November after failing to receive a time slot in NBC's fall slate. The show, originally picked up for a 13-episode run, chronicles the story of a woman who escapes from a doomsday cult and starts life over in New York. The half-hour series, written and co-executive produced by Fey and 30 Rock's Robert Carlock, was preemptively renewed by the streaming service for a second season — a good move, considering the comedy premiered in March to stellar reviews.
21. Bloodline
Created by Todd A. Kessler, Daniel Zelman, and Glenn Kessler (the same team behind FX's Glenn Close drama Damages), Netflix's 13-episode dramatic thriller centers on the Rayburns, a close-knit, hardworking family of four adult siblings who live in a Florida Keys community. The first season, which premiered on the streaming service in mid-March, follows as the group's relationships with each other are put to the test when the black sheep brother comes home and threatens to expose the respected family's dark secrets and shameful past.
The show, starring Friday Night Lights favorite Kyle Chandler, Ben Mendelsohn, Linda Cardellini, Sam Shepard, and Sissy Spacek among others, received strong critical reviews in its debut, marking another well-received original title for Netflix. The seres scored a second season renewal late last month, only days after the first season was released.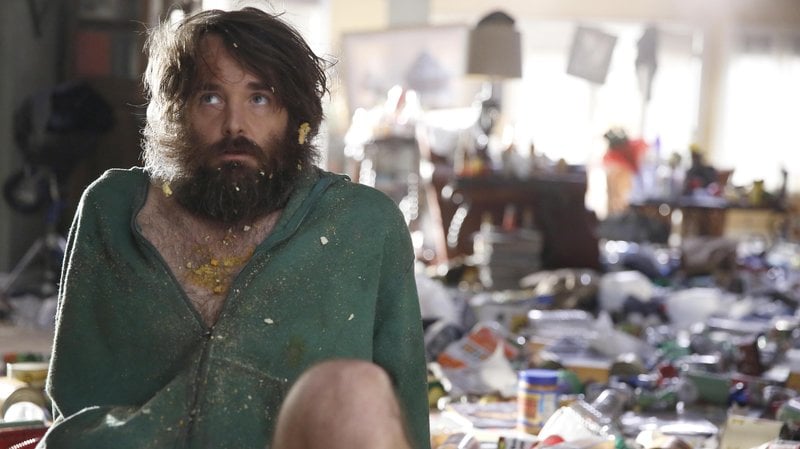 22. The Last Man on Earth
Fox's futuristic comedy television series stars Will Forte as Phil Miller, the last human on Earth in the year 2022. The show follows Miller as he searches the entire United States for any signs of other living humans after an unknown event wipes out the entire population of Earth, including his family and the employees at the bank where he worked. January Jones, Kristen Schaal, Mel Rodriguez, Cleopatra Coleman, and Mary Steenburgen co-star.
The post-apocalyptic show debuted in March and has already garnered plenty of interest, with its one-hour premiere receiving 5.75 million viewers and a 2.4 rating among adults 18–49. That made it the highest-rated broadcast series of the night in that demographic. Though viewership has dipped since then, it's continued to perform strongly with audiences and critics, the latter of whom dubbed it "a genre-busting breakout." With the positive response behind it, Fox renewed the show for a second season earlier this month.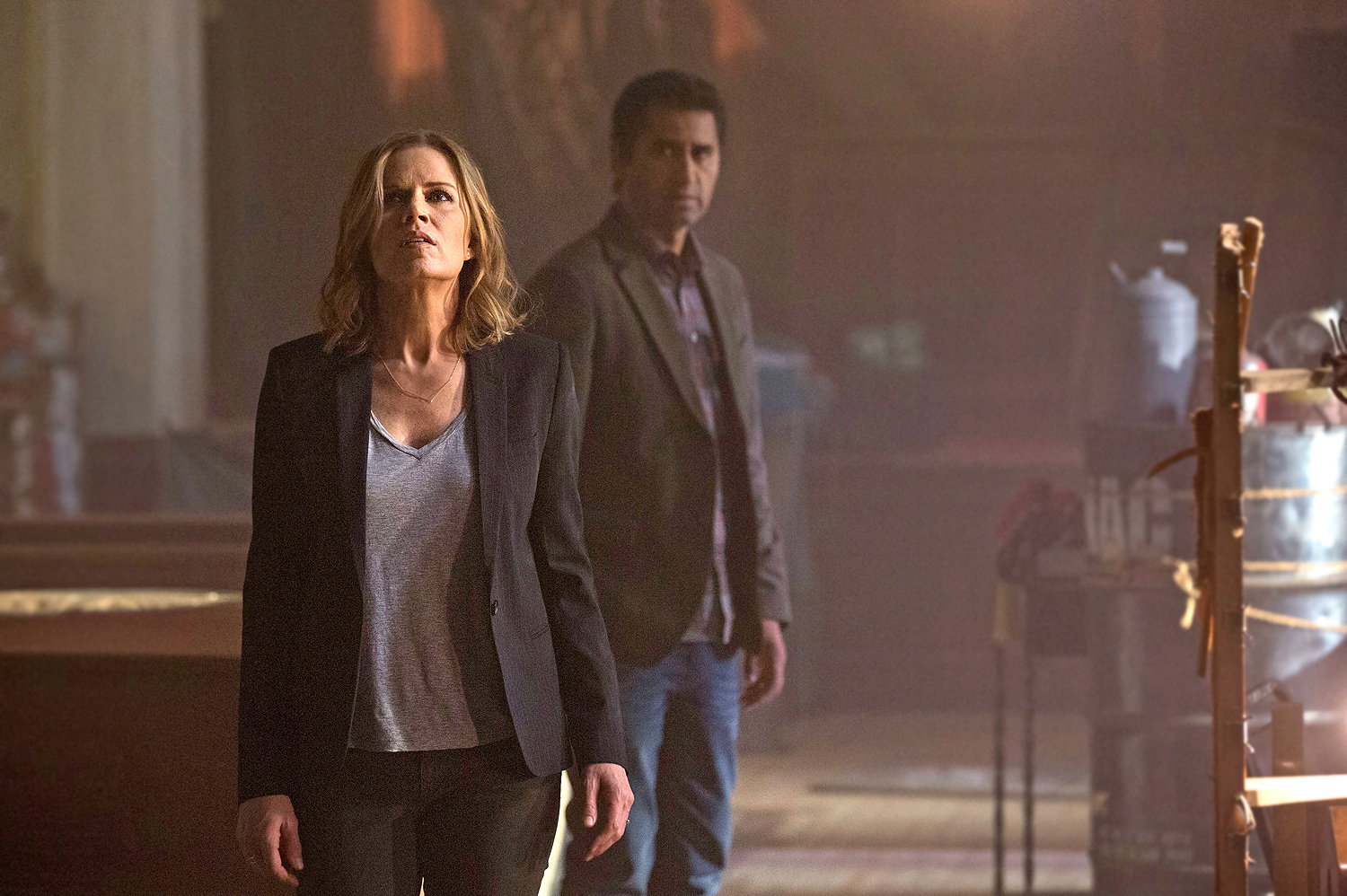 23. Fear the Walking Dead
The Walking Dead spin-off hasn't even begun airing yet, but a second season has already been preemptively greenlit. The upcoming series takes place in Los Angeles at the onset of the Walking Dead's critical outbreak. Though the show is set in the same universe as the flagship show its inspired by, it will focus on four entirely new main characters: Sean Cabrera (played by Cliff Curtis), a divorced teacher; Nancy Tomkins (Kim Dickens), a guidance counselor; and her two children, Ashley (Alycia Debnam-Carey) and drug-addled Nick (Frank Dillane). The six-episode first season will premiere this summer, with the second season expected to follow in 2016.
More from Entertainment Cheat Sheet:
Want more great content like this? Sign up here to receive the best of Cheat Sheet delivered daily. No spam; just tailored content straight to your inbox.