Hollywood Can't Get Enough of These 25 People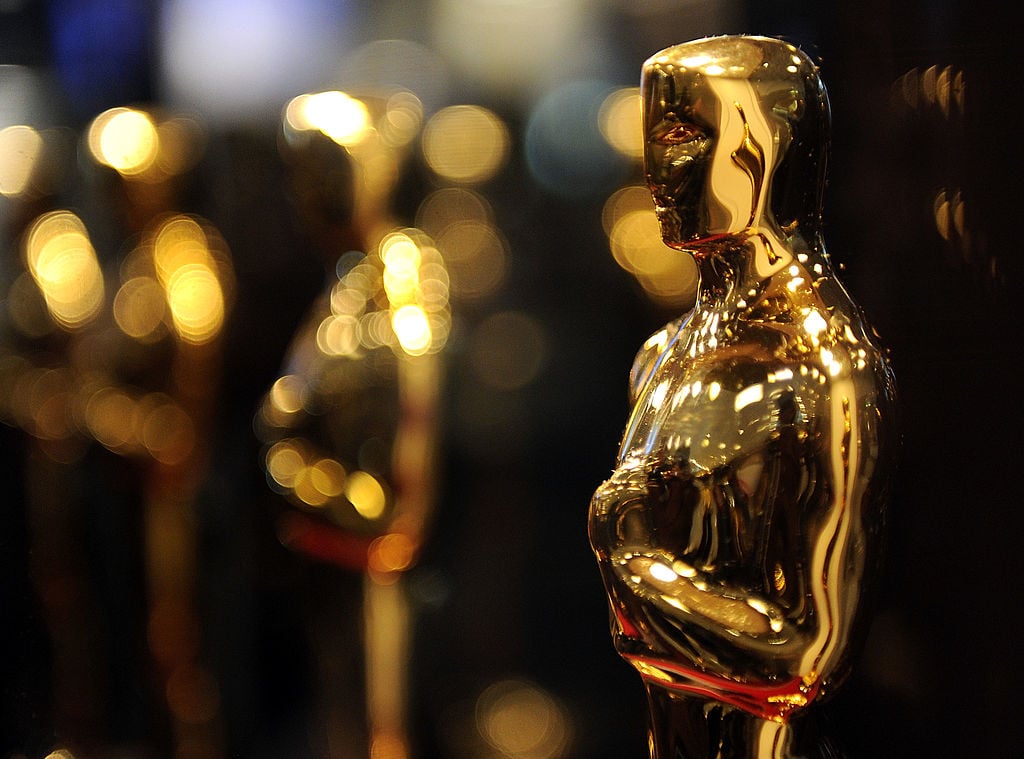 Who is your favorite movie star? Are they known for being classy, dramatic, heroic, or funny? No matter who is at the top of your list or what genre of film is your favorite, there is no denying that there are some actors and actresses who surpass the role of entertainer to truly define the film industry.
And it's not just their acting that we expect to be top-notch. They also pick the best scripts, work with the best directors, and behave admirably in their off-screen lives. A film preview may only look so-so, but when you see that name in the credits, you turn to your partner or best friend and say, "We should go see that."
Here, we've collected 25 living actors and actresses who define the film industry. While there are many defining stars who have passed away (RIP Robin Williams), everyone on this list is still making movies and shaping the world of film to this day. Perhaps the most exciting thing about these names is that we can never be quite sure what they have in store for us next.
1. Johnny Depp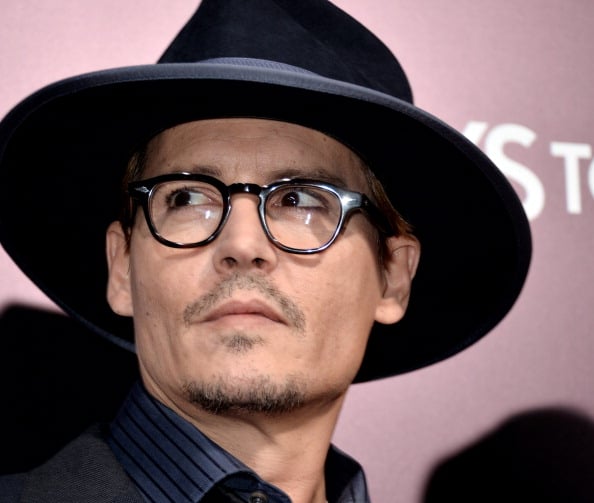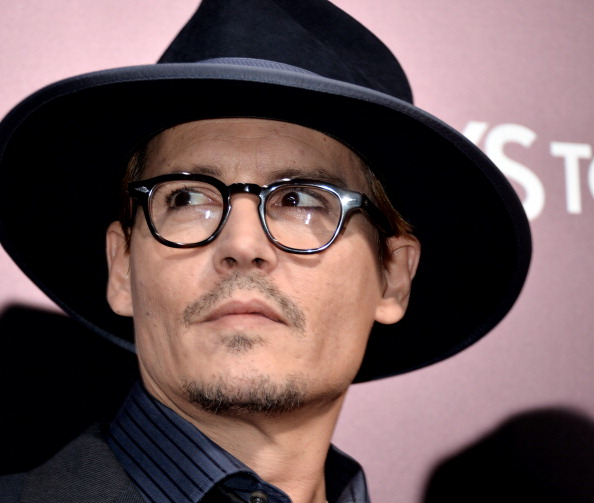 1990 was a defining year for Johnny Depp. While he'd already begun to make his mark in the film industry with roles in A Nightmare on Elm Street and Cry-Baby, '90 saw the release of Edward Scissorhands. The role cemented Depp as a leading actor, but even more importantly, it was the start of his long-term relationship with director Tim Burton.
Over the years, Depp and Burton made eight films together, including Ed Wood and Sweeney Todd. Today, Forbes lists Depp as one of the world's highest paid actors, with earnings as high as $20 million per film. As the star of the most expensive movie ever made, Pirates of the Caribbean: On Stranger Tides, his films have grossed millions of dollars worldwide. The one thing he hasn't accomplished yet? Winning that elusive Oscar, despite being nominated three times.
2. Scarlett Johansson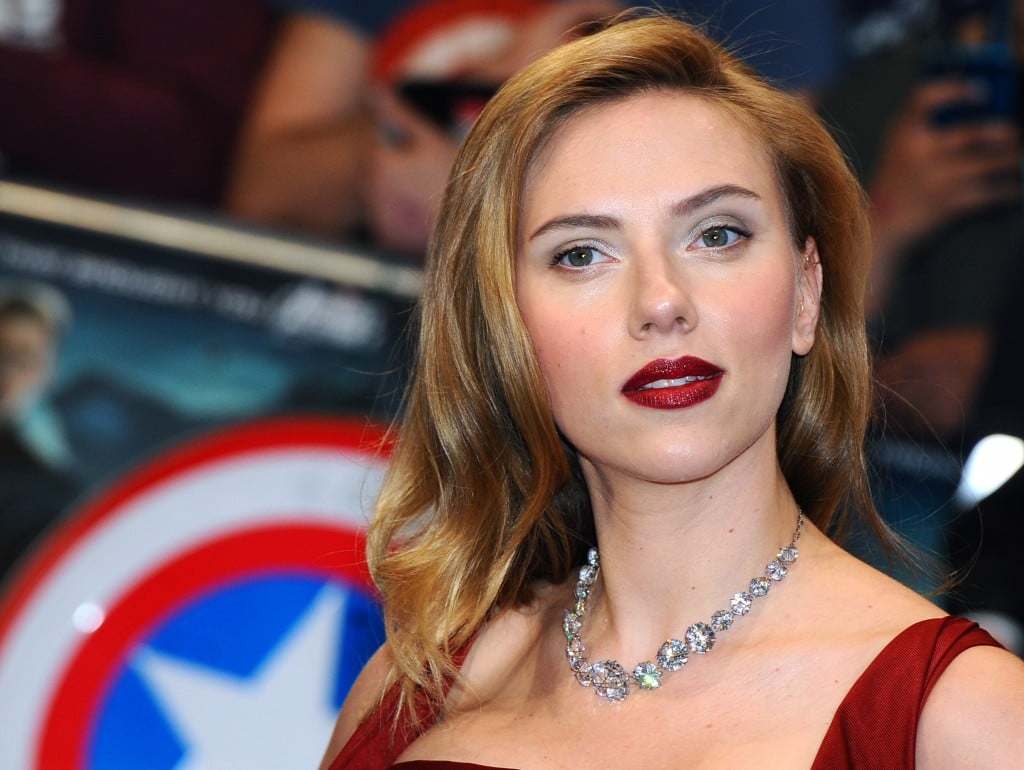 Throughout the 1990s, Scarlett Johansson played a number of roles as a child, but everything changed in the early 2000s with Ghost World and Lost in Translation. Suddenly, Johansson wasn't just a leading lady, but a household name known for working with some of the biggest stars in the industry, including Sofia Coppola, Bill Murray, and Woody Allen.
And Johansson doesn't just do drama — she's proven that she can be funny in Don Jon, heroic in The Avengers, and even a Tony winner on Broadway. She's even made her mark in music, with a solo album and a collaboration with Pete Yorn that is seriously worth a listen. Her latest film, Sing, a musical animation, is set for release in December 2016.
3. Samuel L. Jackson
Only Samuel L. Jackson could appear in a movie as far-fetched as Snakes on a Plane and still be considered one of the world's best actors. From Jurassic Park to the Star Wars prequels to his role as Nick Fury in the Marvel Cinematic Universe, Jackson has been involved in some of the biggest and best film projects in the last few decades. And don't forget about his relationship with Quentin Tarantino! In 1994, he starred in Pulp Fiction, and has continued to appear in Tarantino films as recently as in 2015's The Hateful Eight. Whatever the role, Jackson is an intimidating presence — even when reading a child's book.
Jackson is the second highest grossing actor of all time, with total box office profits of over $4 billion. The top slot is currently held by Harrison Ford, but considering that Jackson has some big films set for release in coming months, including the much-anticipated Miss Peregrine's Home for Peculiar Children, 2017 may be the year that he surpasses his rival.
4. Matthew McConaughey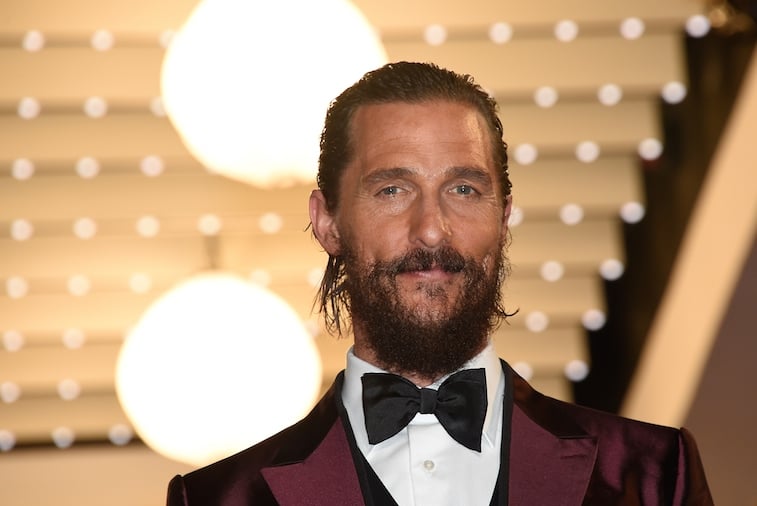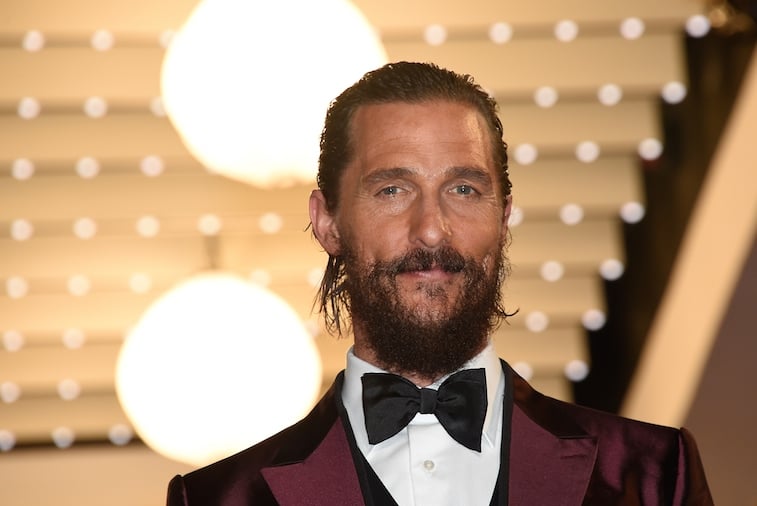 Who can forget Matthew McConaughey as Wooderson in 1993's Dazed and Confused? From the moment he delivered that infamous line, "That's what I love about these high school girls. I get older, they stay the same age," we all knew he was destined for greatness. However, for a while, it seemed that McConaughey might not ever break away from rom-coms. The Wedding Planner, How to Lose a Guy in 10 Days, Fool's Gold — each was entertaining, but would never be remembered as a notable film.
Then, in 2011, McConaughey landed the starring role in The Lincoln Lawyer, and something in him seemed to switch. He put rom-coms in the past for good to concentrate on drama and in 2012 won Best Actor for his portrayal of Rob Woodroof in Dallas Buyers Club. His next big project, Stephen King's The Dark Tower, will hit theaters in February 2017.
5. Jennifer Lawrence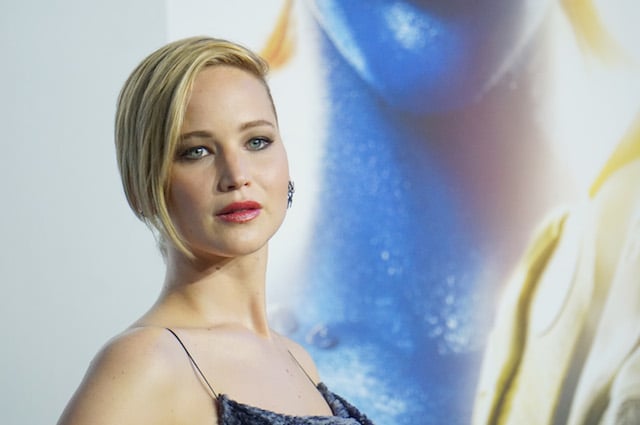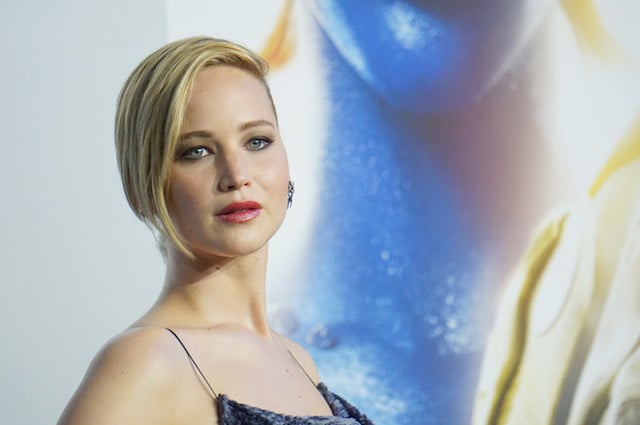 Before Jennifer Lawrence was a star, she was a Midwestern girl with a big dream. Today, she's the youngest actress in history to receive four Academy Awards and one of the highest paid film stars in the world but somehow remains one of the most relatable people in Hollywood. From tripping on the red carpet to joking about pizza in interviews, Lawrence is one of America's favorite sweethearts.
At only 26 years old, Lawrence's acting career is just getting started, but she's already brought us some of our favorite films from the last few years. From her portrayal of Katniss in The Hunger Games to Oscar-winning films like Silver Linings Playbook and American Hustle, Lawrence has proven that she's not afraid to take on any role. Later this year, she'll be appearing in a sci-film film called Passengers alongside Chris Pratt and Laurence Fishburne. And then? Skies the limit for this talented young actress.
6. Bradley Cooper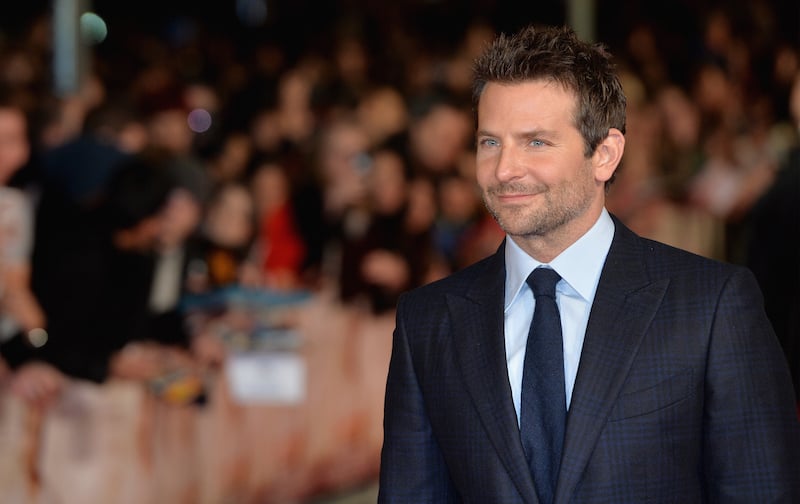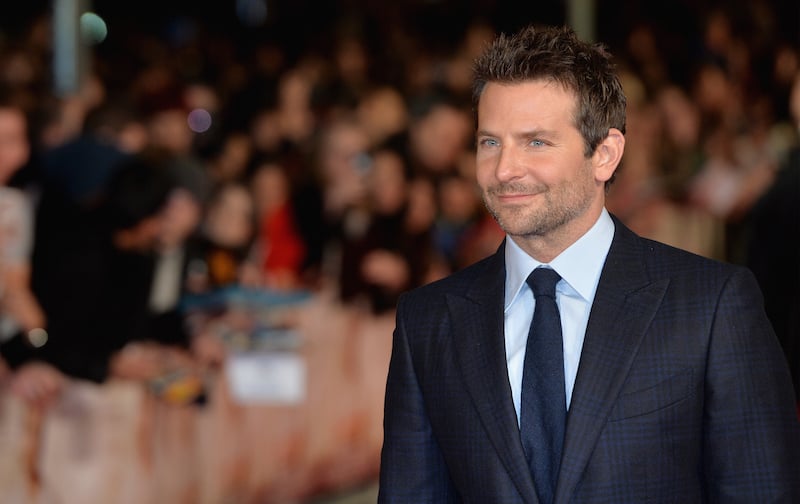 How could we not list Bradley Cooper after Jennifer Lawrence? After seeing them together in two fantastic back-to-back films, Silver Linings Playbook and American Hustle, they go together like peanut butter and jelly — even if Serena was a dud.
Before 2012, Cooper was known mostly for being a comedic actor, particularly for his leading role in The Hangover, but with Silver Linings Playbook, Cooper proved himself capable of deep, meaningful work. He was nominated for an Oscar four years in a row, and while he hasn't won one (yet), he did pick up a Tony Award for the Broadway play The Elephant Man. However, Cooper's not all serious! Next spring, he'll be back in one of his most entertaining roles as Rocket Raccoon in Guardians of the Galaxy Vol. 2.
7. Dustin Hoffman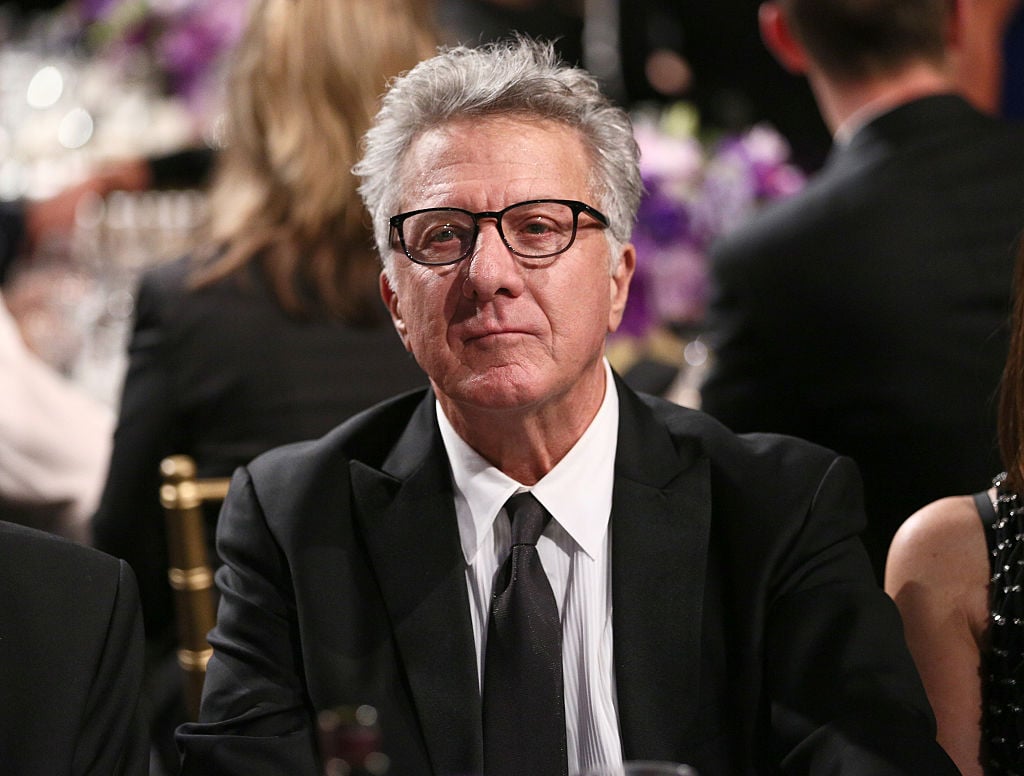 Since his 1967 role in The Graduate, Dustin Hoffman has been considered one of America's best actors. In fact, looking over his filmography is like taking a trip through some of the biggest and best movies of each decade. There was Kramer vs. Kramer in the '70s, Tootsie and Rainman in the '80s, Hook in the '90s, and Finding Neverland and Meet the Fockers in the 2000s. At the age of 79, Hoffman is still making films to this day, most notably a secret project with Emma Thompson.
Over the years, Hoffman won two Academy Awards and was nominated a total of seven times. In 1999, he received a Lifetime Achievement Award from the American Film Institute.
8. Natalie Portman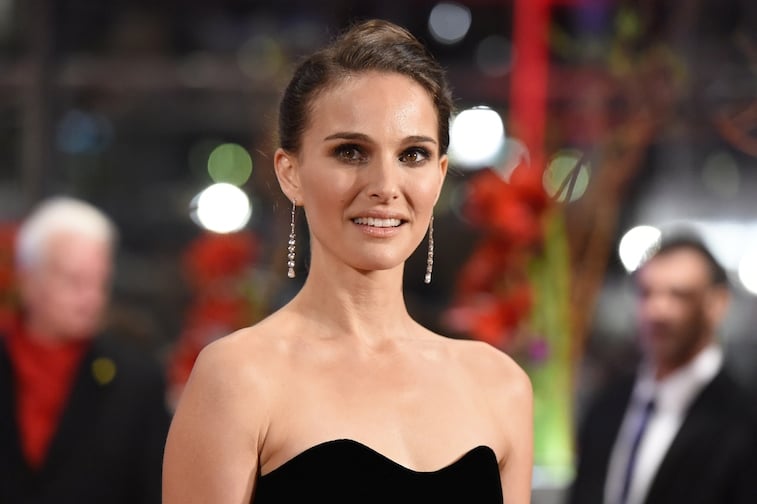 If you've never seen Natalie Portman's very first movie, 1994's Léon: The Professional, stop everything you are doing and go watch it. Although she was only 13 years old at the time, Portman's role as hitman's protege is hauntingly unforgettable — just like many of her best movies. While the Star Wars prequels made her a household name, it was Garden State, V for Vendetta, and Black Swan that made her a film legend.
But Portman isn't just larger than life in the film world. In addition to winning Best Actress for Black Swan, as well as a handful of other awards, Portman holds a degree in psychology from Harvard University. She's co-authored academic papers, taken graduate courses at the Hebrew University of Jerusalem, and appeared as a guest lecturer at Columbia University. In her own words, "I'd rather be smart than a movie star." Whatever she's doing, there's no doubt that Portman is a brilliantly talented and admirable woman.
9. Denzel Washington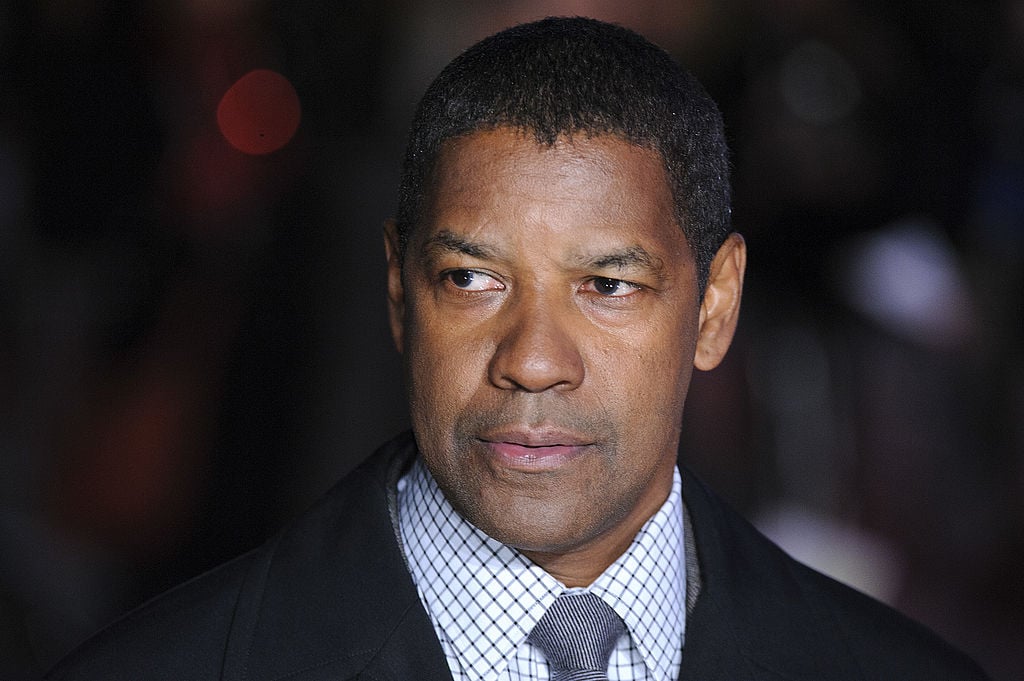 Ah, Denzel… what a man! He's been a drug kingpin, a poet, a corrupt cop, a kind football coach, and even Malcolm X, and we've loved every bit of it. Picking a favorite Denzel Washington movie is kind of like picking a favorite flavor of ice cream. Should you go with Remember the Titans? Training Day? Man on Fire? Every time you try to pick, you remember another one that you like just as much.
And critics agree. In addition to two Academy Awards, Best Supporting Actor and Best Actor, under his belt, Washington received a Lifetime Achievement Award at the 2016 Golden Globes. This year, he teamed back up with former co-star Ethan Hawke for The Magnificent Seven, coming to theaters September 23.
10. Sean Penn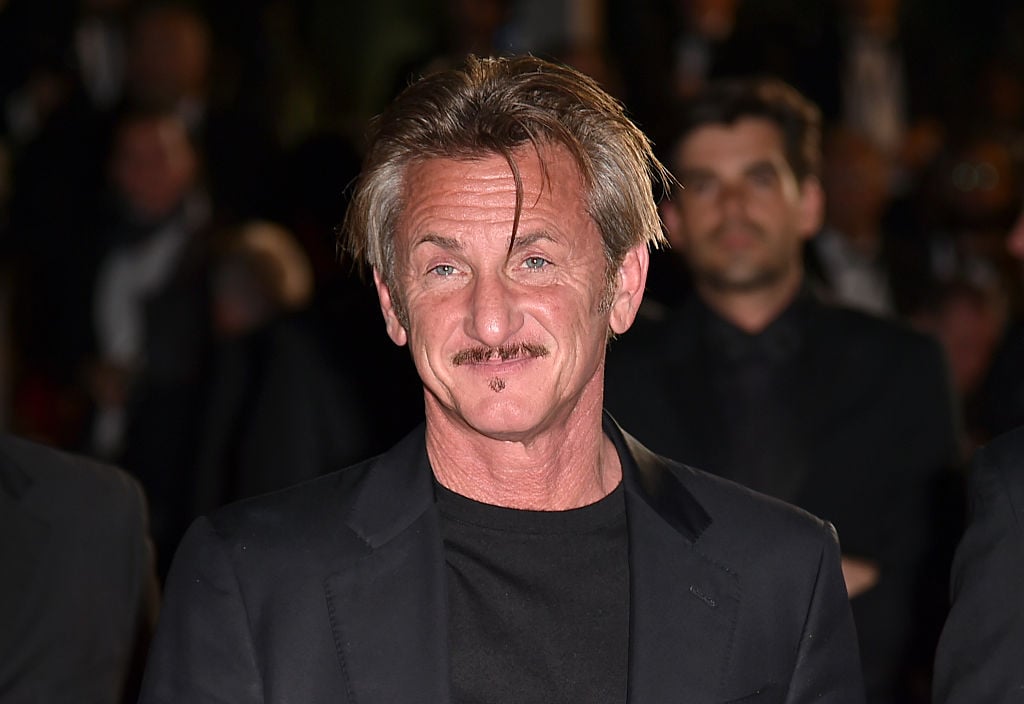 Who remembers Sean Penn as a surfer dude in the cult classic Fast Times at Ridgemont High? Looking at his distinguished career, it's hard to believe that Penn started out in the role of a long-haired stoner, only to become one of the world's most respected actors.
While Penn is well-known for his Oscar-winning roles in Mystic River and Milk, as well as nominated films like I Am Sam and Sweet and Lowdown, there's a lot about Penn that the general public doesn't know. For instance, he's directed four films, including the critically acclaimed Into the Wild. He's also been linked to numerous political and social causes, including relief for victims of Hurricane Katrina and the 2010 Haiti earthquake. Most recently, he was involved in the capture of Mexican drug lord "El Chapo."
11. Nicole Kidman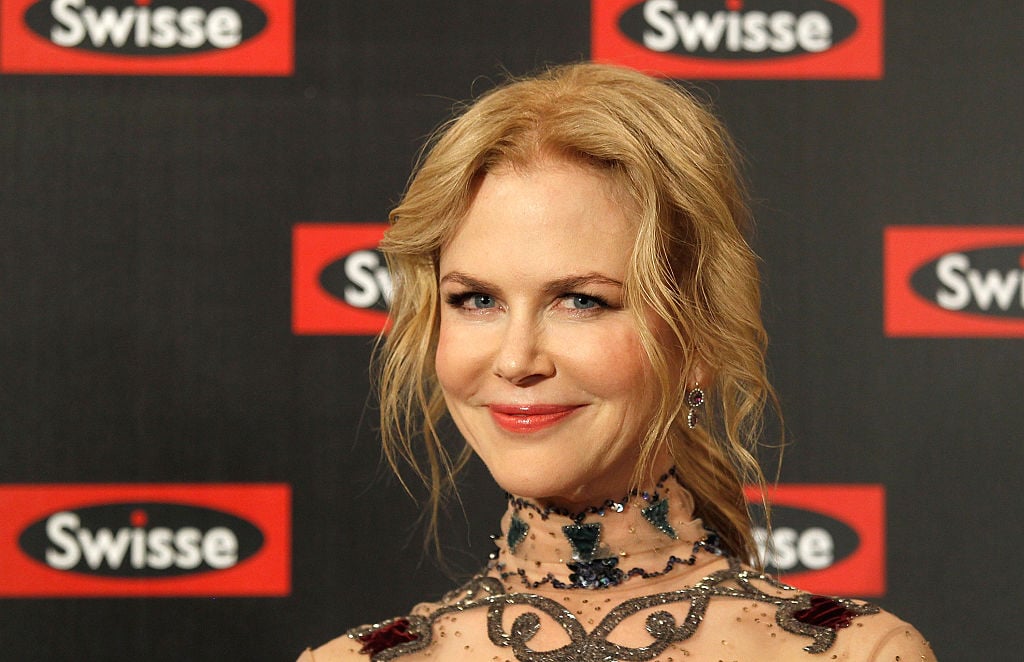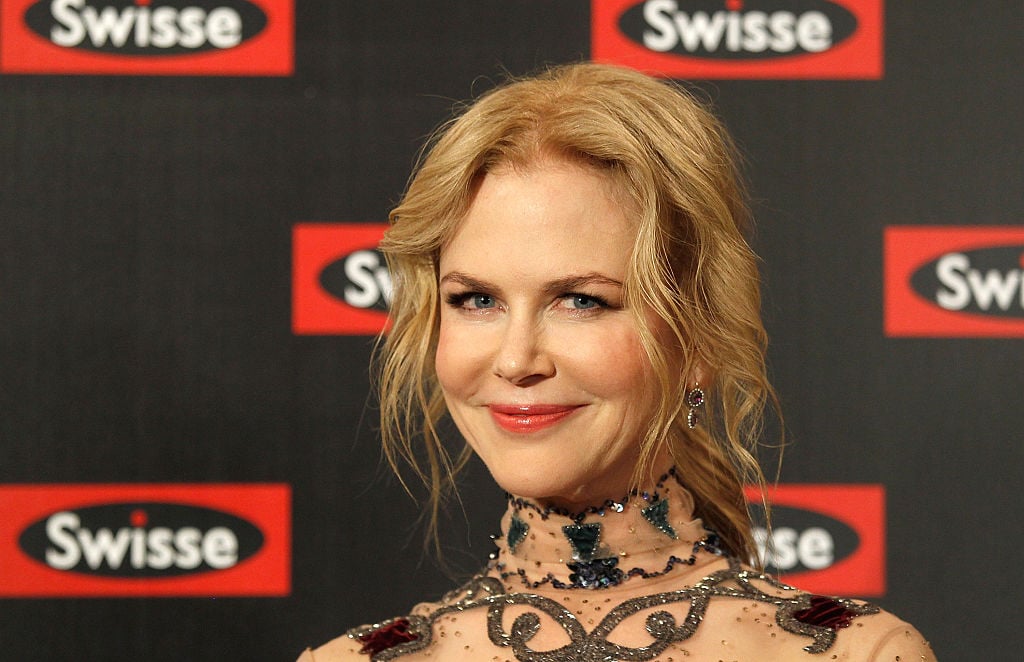 Nicole Kidman burst onto the scene in the early 1990s with leading roles in Days of Thunder and Far and Away, but it wasn't until 2001's Moulin Rouge that the world saw what the talented Australian actress was truly capable of. She could sing, dance, and above all, act! Although nominated for Best Actress, she wouldn't win until the following year, for her portrayal of author Virginia Woolf in The Hours.
Although Kidman starred in Bewitched, arguably one of the worst movies of the 2000s, her other roles have been in critically acclaimed and memorable films, including Dogville, Cold Mountain, Birth, and The Paperboy. It's no wonder that she's been referred to as "America's best Australian import." Her husband of 10 years, country music star Keith Urban, definitely agrees!
12. Hilary Swank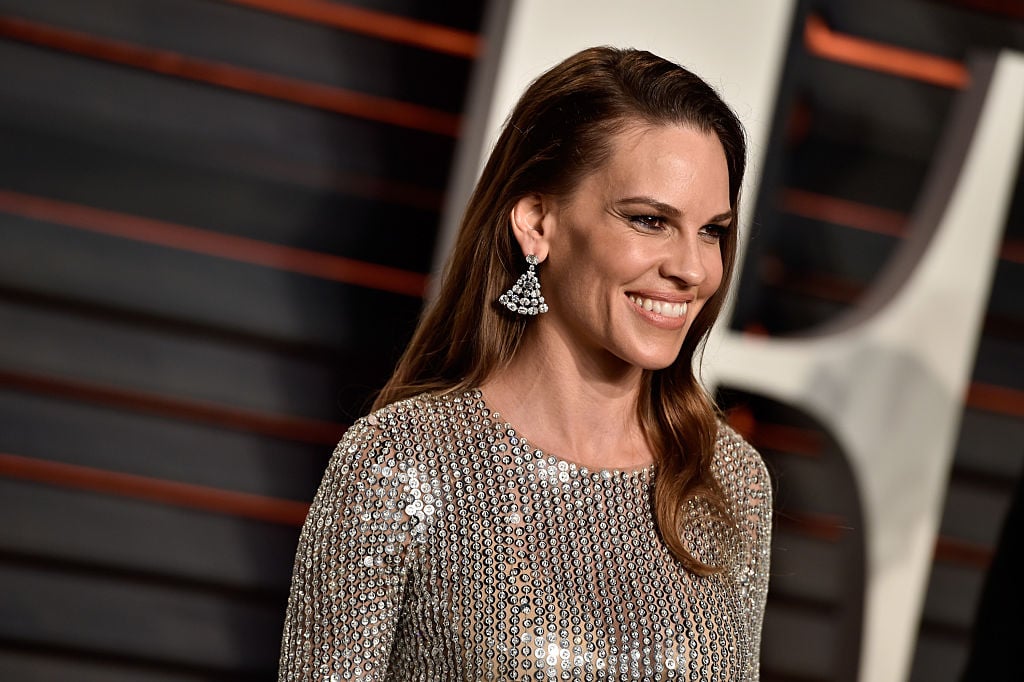 When Hillary Swank's character was written out of 90210 in 1998, she thought her acting career was over. On a whim, she agreed to earn $75 a day to play the leading role in Boys Don't Cry – a film that went on to win numerous awards, including Best Actress for Swank.
Just five years later, Swank won Best Actress again for her role as female boxer Maggie Fitzgerald in Clint Eastwood's Million Dollar Baby. There was no denying that Swank was one of the toughest and most resilient actresses in Hollywood, but she later showed her softer side in films like Freedom Writers and P.S. I Love You. Her latest film, 55 Steps, is the true story of a mental patient, played by Helen Bonham Carter, and her lawyer, played by Swank. It's set for release in 2017.
13. Morgan Freeman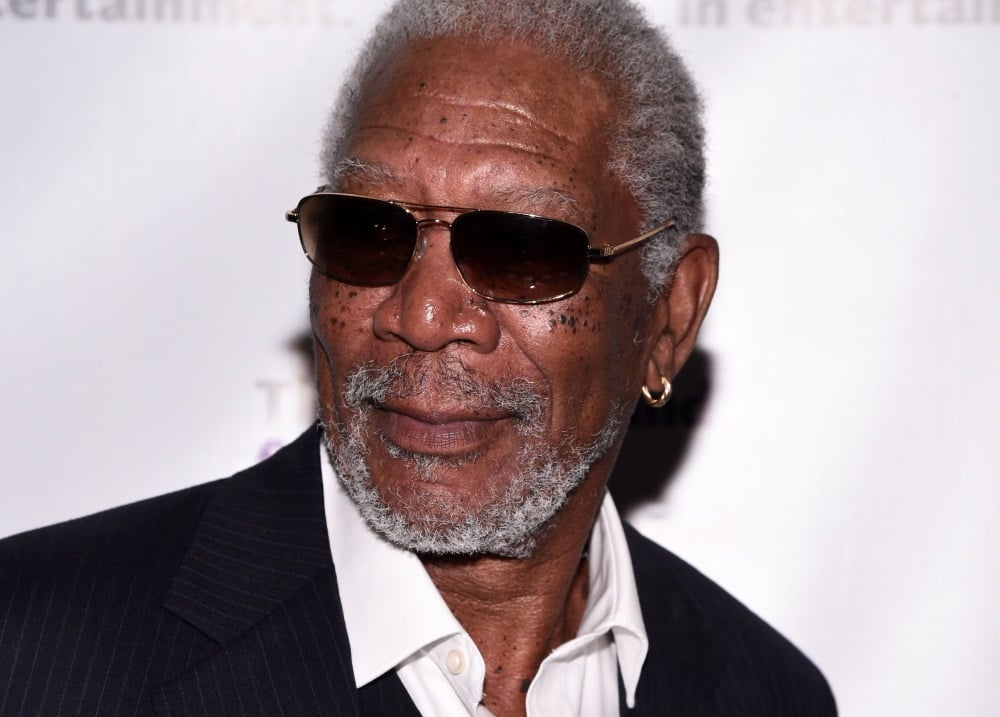 It's hard to say whether Morgan Freeman is a better actor or narrator. After all, over the span of his 45-year career, Freeman has won 33 awards, both for acting and voice-overs. Today, at the ripe age of 79, Freeman is still making movies, most recently Now You See Me 2.
Among Freeman's other notable films are Hollywood classics like Driving Miss Daisy, Robin Hood: Prince of Thieves, The Shawshank Redemption, and Million Dollar Baby, which earned him Best Supporting Actor. After Harrison Ford and Samuel L. Jackson, Freeman ranks as the third highest grossing box office actor of all time.
14. Kate Winslet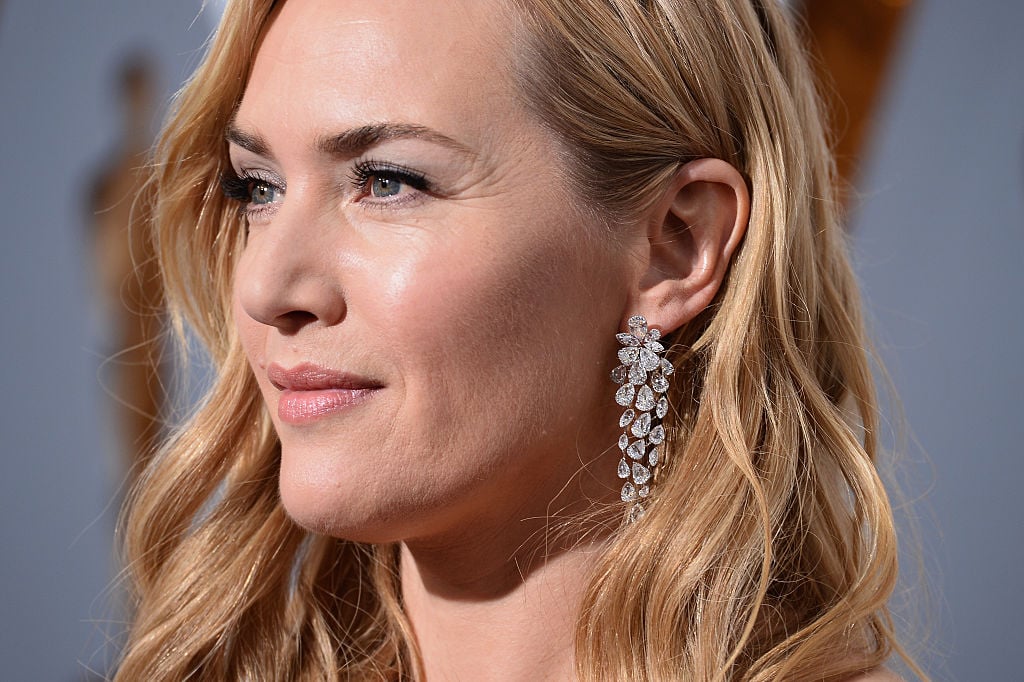 Romance, drama, sci-fi, period pieces — is there anything Kate Winslet can't do? Film critics have called Winslet "the greatest English-speaking actress of her generation," and we agree. From her breakout role in Peter Jackson's haunting Heavenly Creatures to 2015's Steve Jobs, Winslet knows how to hand-pick scripts that are destined for success.
In fact, Winslet has had so much success that it's hard to pinpoint her greatest accomplishment. While she has won one Academy Award for Best Actress in The Reader, she has been nominated a total of seven times, the world record for her age. She was the lead female in Titanic, the highest-grossing film in history at the time of its release. And, as if that's not enough, she has a total of four Golden Globes, a Grammy, and a Primetime Emmy Award. We're counting down the days to the premiere of her next movie, Collateral Beauty, also starring Will Smith, Edward Norton, and Helen Mirren.
15. Leonardo DiCaprio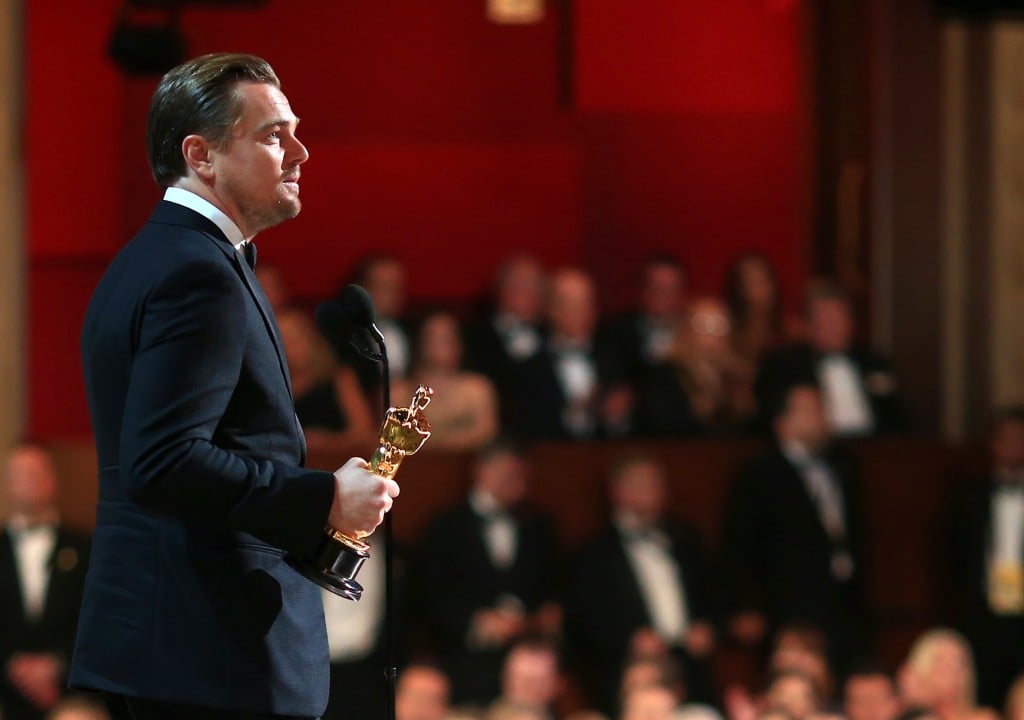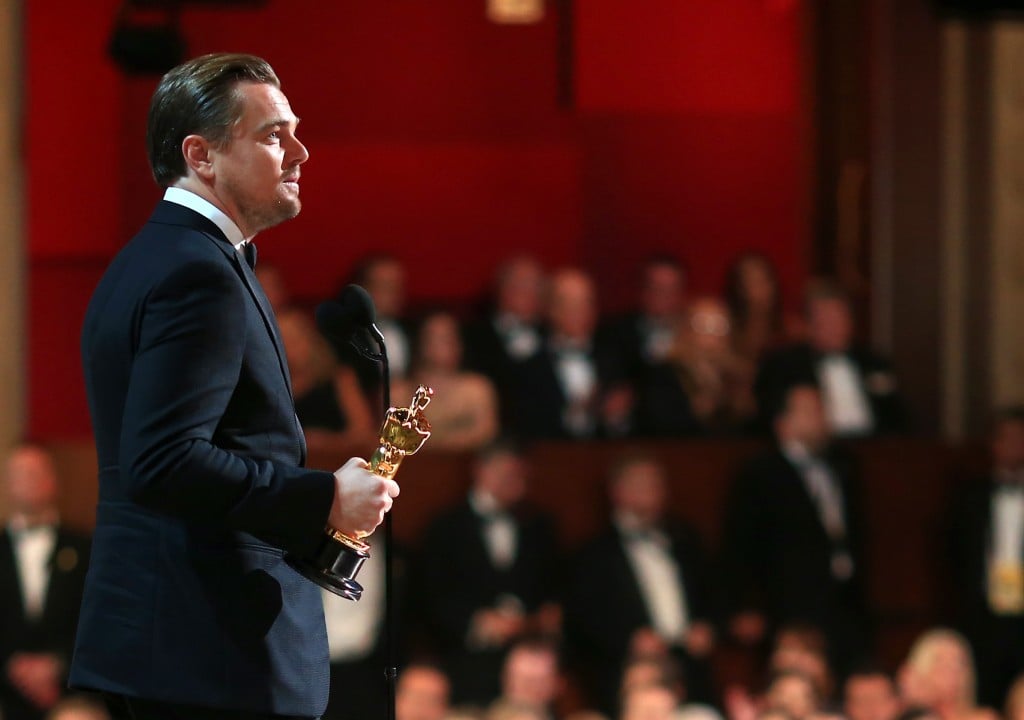 Of course, we picked a photo of Leo with his Oscar… we're still celebrating! From What's Eating Gilbert Grape to The Revenant, Leonardo DiCaprio has proven himself to be one of the world's best actors time and time again. Although he was nominated for Best Actor for The Aviator, Blood Diamond, and The Wolf of Wall Street, it wasn't until this past year that the Academy presented DiCaprio with his well-deserved award.
Much like his friend and two-time co-star Kate Winslet, DiCaprio only picks the best scripts. Remember The Beach? Catch Me If You Can? Gangs of New York? The Departed? Even J. Edgar and Shutter Island, which were not received well by critics, featured great performances by DiCaprio. In addition to his acting prowess, he is a well-known humanitarian, philanthropist, and environmentalist. Since 2004, the Leonardo DiCaprio Foundation has been a leading voice in promoting environmental awareness.
16. Daniel Day-Lewis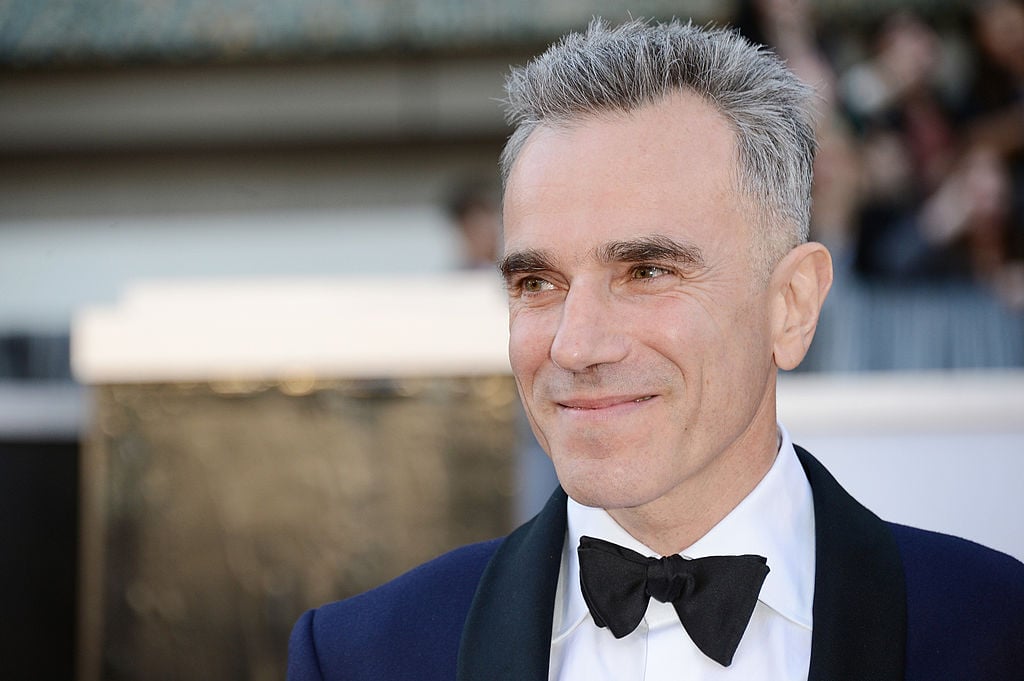 Sir Daniel Day-Lewis grew up a bullied kid in South London, but today he holds the record for most Academy Awards for Best Actor. His secret to success? Taking only select roles and leading a notoriously private life.
After winning Best Actor for his roles in My Left Foot, There Will Be Blood, and Lincoln, Buckingham Palace awarded him a knighthood for services to drama. He's known to do whatever it takes to perfect his acting method, from refusing to break character to living away from his wife for months on end.
17. Cate Blanchett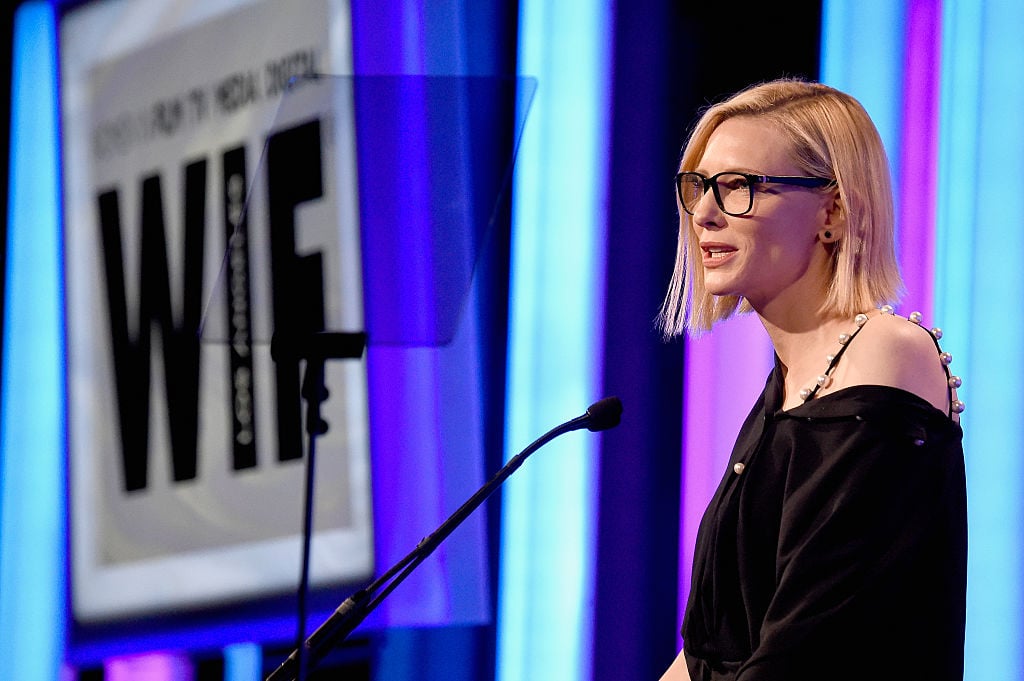 Cate Blanchett began her acting career on the stage opposite Geoffrey Rush, but in 1997 she turned her attention to film. Just one year later, she was awarded Best Actress for Elizabeth, a category she would continue to dominate and win again in 2013 for her role in Blue Jasmine.
Blanchett has appeared in over 50 films, making her one of the most prolific actresses of her generation. She holds the world record for the only person to ever be nominated twice for playing the same character, as well as a number of honorary doctorates. Some of her most notable films include The Aviator, The Curious Case of Benjamin Button, and most recently, Carol.
18. Tom Hanks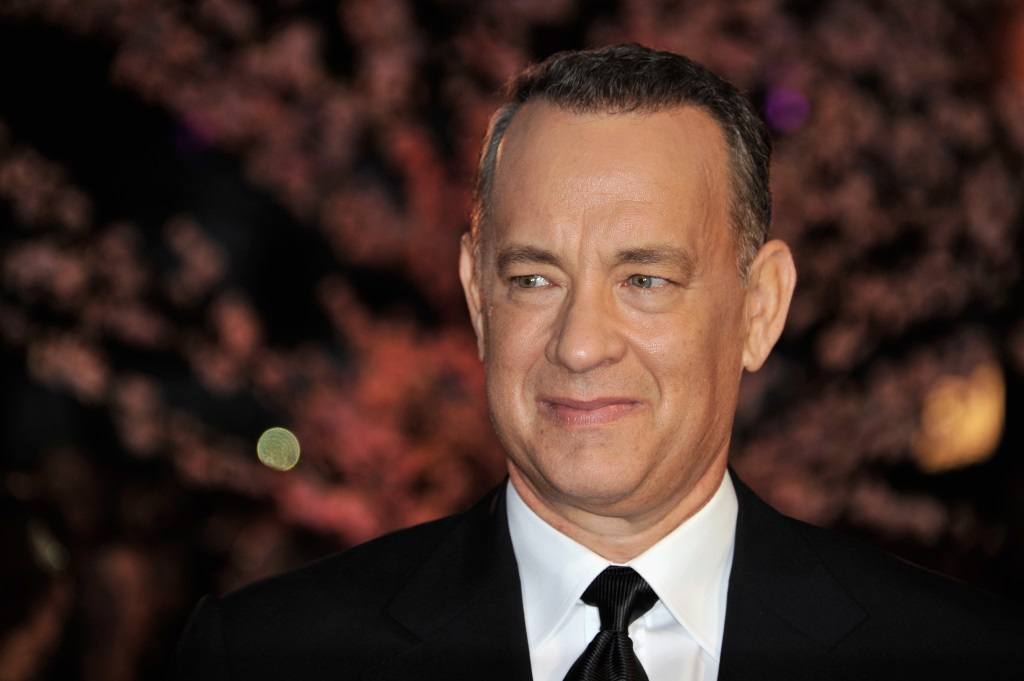 Coming in fourth on the list of highest grossing box office actors of all time is Tom Hanks. And it's no surprise — who doesn't love Tom Hanks movies? From family favorites like Big, Toy Story, and Forrest Gump to rom-coms with Meg Ryan and Saving Private Ryan, there is seriously something for everyone on Hank's resume. In 1993 and '94, Hank was the second person in history to win back-to-back Oscars, for his performances in Philadelphia and Forrest Gump.
Although Hanks hasn't won any Oscars since, he's been nominated a handful of times, most recently in 2006 for Cast Away. This September, he's set to star in Clint Eastwood's newest film, Sully. With two of Hollywood's biggest names at the helm, it's bound to be a winner.
19. Jack Nicholson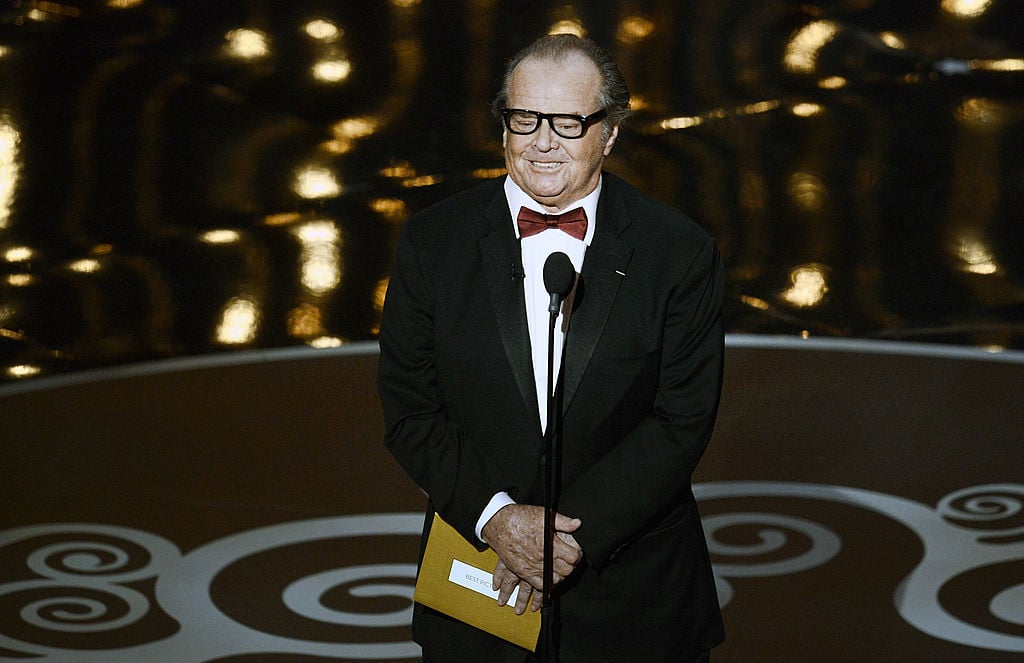 Jack Nicholson started his career behind the camera as a writer and director, but when a role opened up in 1969's Easy Rider, he jumped at the chance to star alongside Dennis Hopper. Incredibly, the film, which cost only $400,000 to make, grossed over $40 million at the box office and gave Nicholson his first of 12 Oscar nominations.
He later went on to win three, for One Flew Over the Cuckoo's Nest, Terms of Endearment, and As Good As It Gets. As much as we love those movies, we can't help but name drop a few of our other favorites – Chinatown, The Shinning, 1990's Batman, and The Departed are only the tip of the iceberg. With performances that range nearly 60 years, it's hard to pick just one.
20. Helen Mirren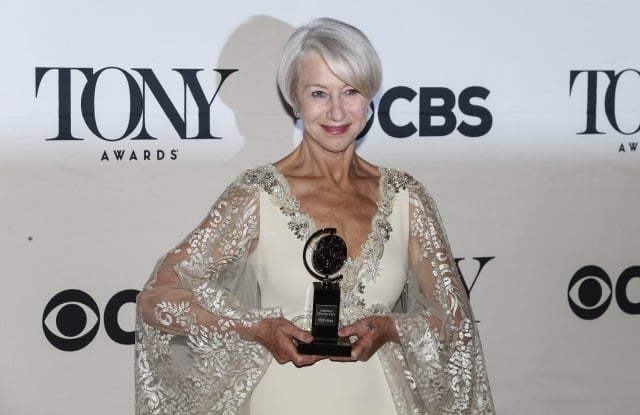 Who but Helen Mirren could pull off playing Queen Elizabeth II and get an Oscar for her role? There's something so stately about Mirren; she's practically royalty herself.
Like many members of the Hollywood elite, Mirren began her acting career on stage with the Royal Shakespeare Company. In the 1960s and '70s, Mirren starred in several film adaptions of Shakespeare plays, including A Midsummer Night's Dream and Hamlet, but it wasn't until 2004 that she was nominated for her first Oscar for The Madness of King George. In 2006, she finally won Best Actress for The Queen. She's been married to film director Taylor Hackford, known for An Officer and a Gentlemen and Ray, since 1986.
21. Al Pacino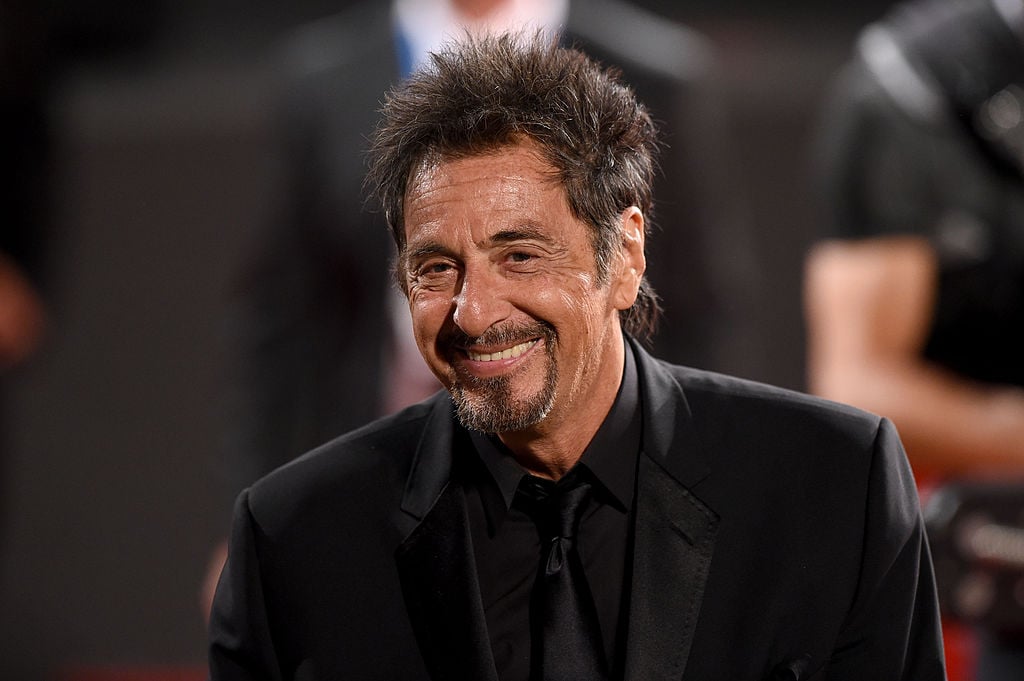 Since The Godfather hit theaters in 1972, Al Pacino has been regarded as one of America's best actors. In fact, his role as mafia boss Michael Corleone is considered one of the greatest performances in history — and who could forget him in Scarface, Dog Day Afternoon, Dick Tracy, and Glengarry Glen Ross? While he was nominated for Academy Awards a total of eight times between 1973 and '93, it was his role as a blind lieutenant in Scent of a Woman that finally earned him an Oscar.
It certainly was an unexpected life path for a kid from East Harlem who started experimenting with drugs and alcohol as a young teen. It would seem that Pacino, now known for his domineering and intimidating presence on screen, brought that same fervor to his dream to become a star.
22. Dame Maggie Smith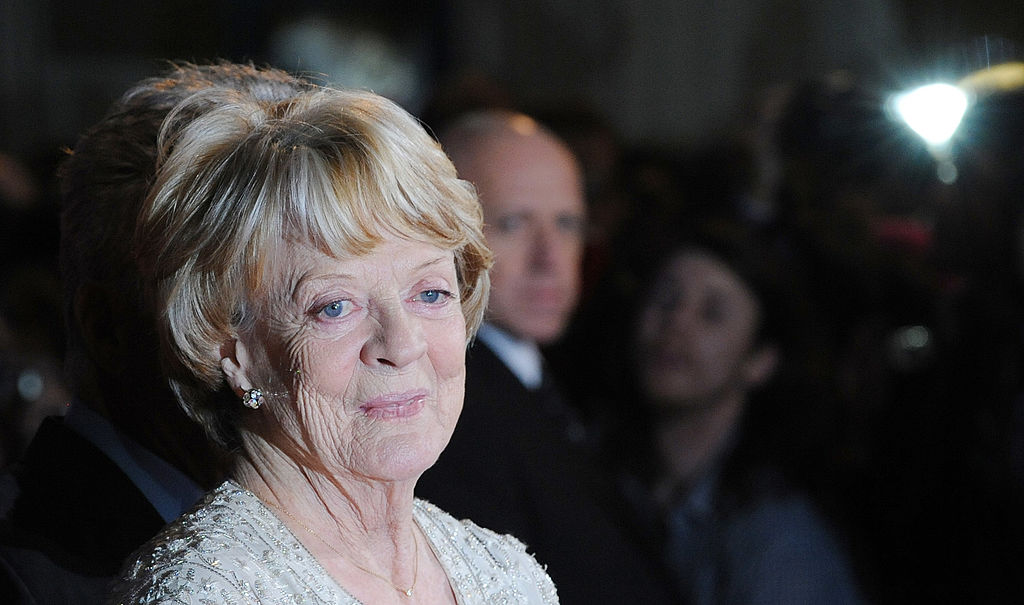 One simply cannot discuss the greatest film stars of all time without eventually bringing up Dame Maggie Smith. She's won two Academy Awards, three Golden Globes, six various television awards for Downtown Abbey, and was named a Dame, the female equivalent of a knighthood, in 1970. At the age of 81, Smith is still going strong, and recently starred in a quirky comedy, The Lady in the Van.
Today's generation will most likely recognize Smith as Professor Minerva McGonagall from the Harry Potter film series, while their parents and grandparents will note A Room With a View or Travels With My Aunt as her best film. However you might know her, there's no denying that Dame Maggie Smith is one of the greatest actresses of all time.
23. Robert De Niro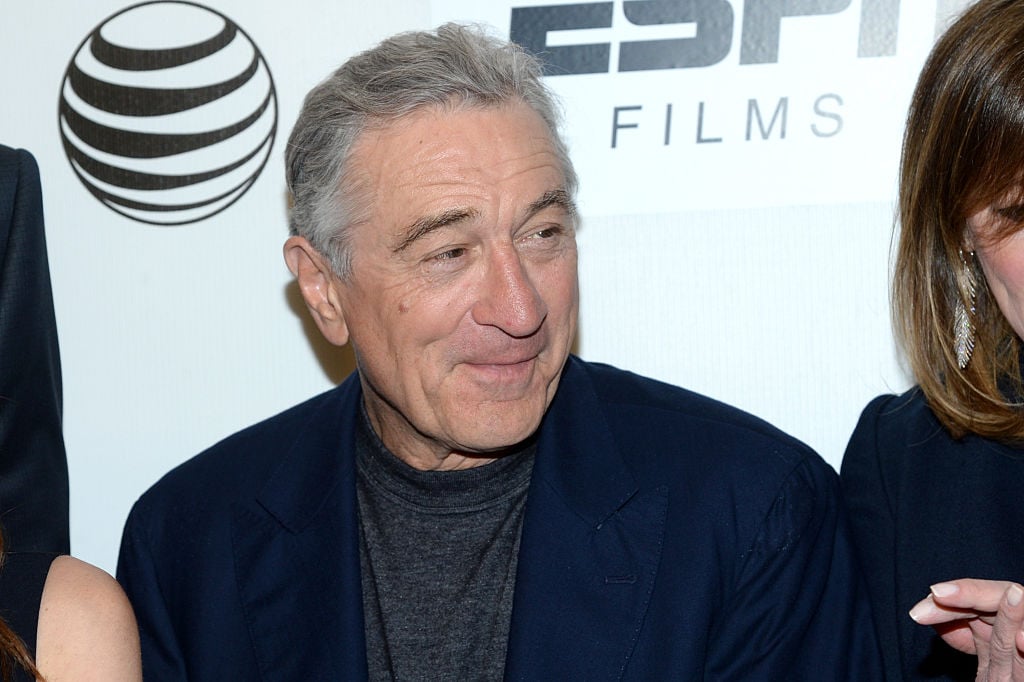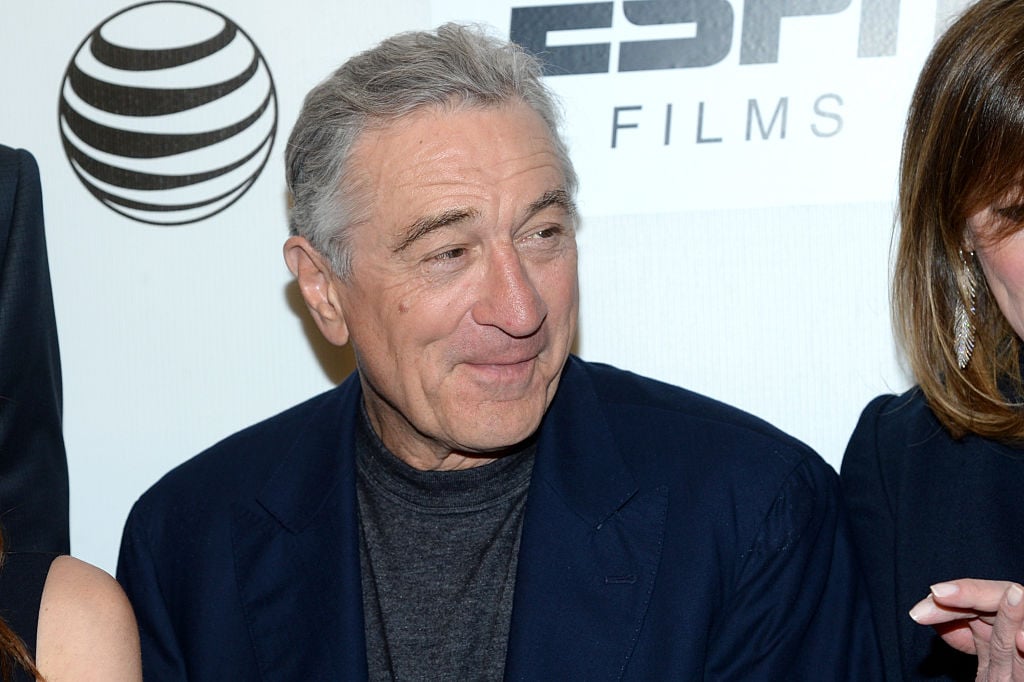 Perhaps the most prolific name on the list is Robert De Niro, who has starred in over 100 films since he began acting in 1975. Although he's been nominated for seven Academy Awards, he's only won twice, in 1974 for The Godfather Part II and in 1980 for Raging Bull. While Taxi Driver didn't win him an award, it is considered by critics to be among the greatest movies of all time.
De Niro is best known for drama, but since the early 2000s, he's been experimenting with more and more comedy. Analyze That and Meet The Parents were big hits, and even though 2016's Dirty Grandpa got mostly bad reviews, it's definitely worth watching if you're in the mood for a laugh. Next year, he'll be starring in The Comedian with Leslie Mann and Danny DeVito.
24. Clint Eastwood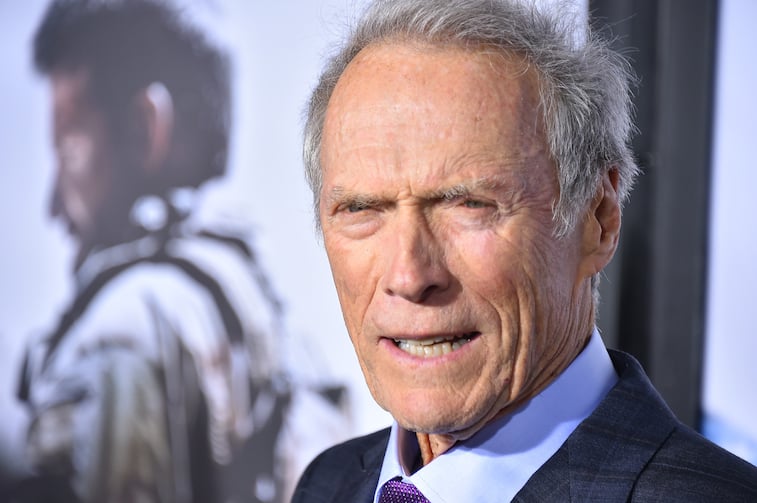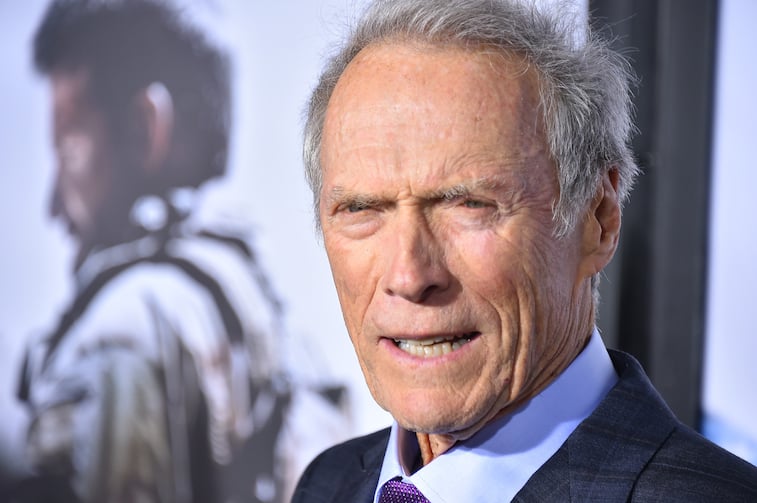 What do you do after you dominate the world of film on screen? Become a director, of course! Eastwood's been one of Hollywood's leading men since starring in the spaghetti westerns of the 1960s, but in 2000 he decided to turn his attention to directing. Since that time, he's won Best Director twice, for Unforgiven and Million Dollar Baby, and received nominations for Mystic River, Letters from Iwo Jima, and American Sniper.
With all his present-day success, it's sometimes easy to forget that he starred in memorable classics like The Good, the Bad and the Ugly, Escape from Alcatraz, and The Bridges of Madison County. His most recent film, Sully, comes out in September.
25. Meryl Streep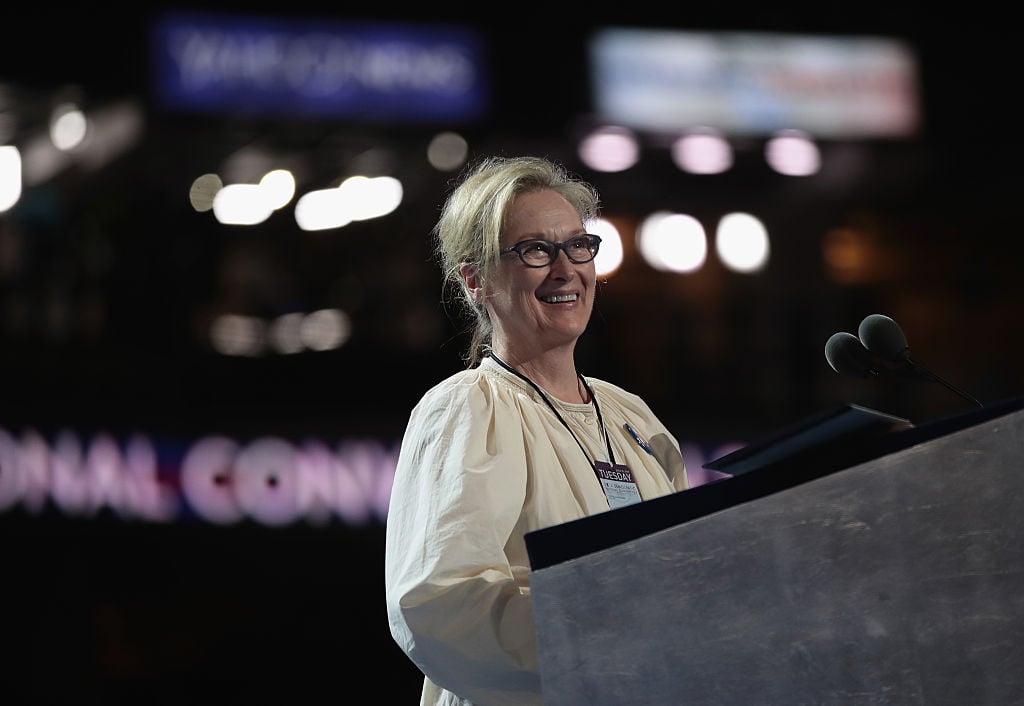 Meryl Streep is considered by many critics to be the greatest actress of all time. If judging by the Academy alone, there's no competition — Streep has been nominated a total of 19 times, more any other man or woman in history. In addition to her three wins for Kramer vs. Kramer, Sophie's Choice, and The Iron Lady, she holds an honorary doctorate from Dartmouth, a Life Achievement Award from the American Film Institute, and eight Golden Globes.
What makes Streep so great? Some say it's her ability to slip into any role like a chameleon, while others note her proficiency at changing her voice to seamlessly match any accent. Most recently, Streep starred in Florence Foster Jenkins and received press attention when she spoke at the 2016 Democratic National Convention. With such an impressive and decorated career, it's hard to imagine that there will ever be another actress quite like Meryl Streep.