The 25 Most Expensive Films Ever Made
Imagine spending hundreds of millions of dollars to make a movie… and then watching it fall flat at the box office. While there are some hits on this list of the 25 most expensive films ever made, they are sprinkled among an overwhelming number of duds. So, what goes wrong when production houses pull out the big bucks?
Time and time again, it seems that attention that should have been focused on the story gets redirected to an A-list cast, special effects, and expensive filming locations. On the flip side, some films that only had a budget of a few thousand dollars and a great script — 1979's Mad Max, Romero's Night of the Living Dead, Napoleon Dynamite — turned out to be major box office hits. As much as audiences love stuff getting blown up, they love a good story even more.
Using data from IMDb and the United States Consumer Price Index, we've adjusted the following budgets for inflation, so you can see how much they would cost to make today. As for how often a multi-million dollar film budget is actually worth it? We'll let you be the judge…
25. 2012 – $221 million
An all-star cast led by John Cusack and Amanda Peet helped make 2012 one of 2009's highest-grossing films, but as for its staying power… well, the fear of the Mayan calendar predicting the world's end feels pretty silly now, right? However, if you're into major special effects that include entire cities being washed away and firey plane wrecks, it's worth a watch.
Rotten Tomatoes score: 39%
24. Men in Black 3 – $222 million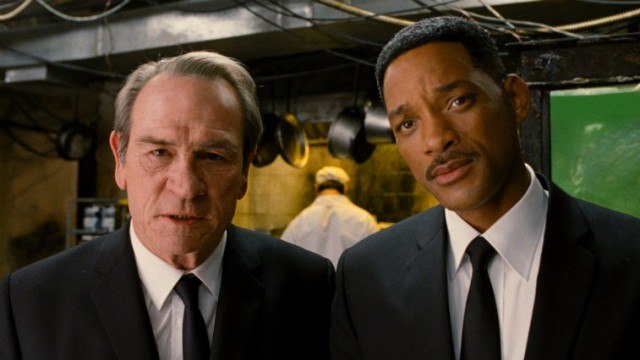 While Men in Black 3 isn't necessarily a bad movie, it's nowhere near the treasure that was the first MIB. Sure, there's more aliens, more effects, more Josh Brolin, but it fails to capture the same heart. In the words of Rene Rodriguez of the Miami Herald, "Men in Black 3 is so dull and empty, it's the first movie that has ever made me think, 'Thank God this is in 3D.'"
Rotten Tomatoes score: 68%
23. The Avengers – $227 million
Superhero movies are nearly always big-budget, and none was more deserving than The Avengers. For the first time, fans got to see their favorite Marvel characters on one screen, unleashing a worldwide phenomenon that is still going strong. We'll see you in theaters on May 4, 2018 for Avengers: Infinity War!
Rotten Tomatoes score: 92%
22. Man of Steel – $229 million
We'll be upfront — this isn't the last of the Superman movies on this list. Try as they might, no studio has been able to recapture the magic of Richard Donner's 1978 Superman, and he did it with only $55 million.
Rotten Tomatoes score: 55%
21. The Lone Ranger – $229 million
It's rare that Disney gets one wrong, but between production and marketing, they lost roughly $115 million on The Lone Ranger. In fact, there were so many budget and production issues that the film was almost canceled entirely. They stuck it out, and at least picked up two Academy Award nominations for Best Visual Effects and Best Makeup and Hairstyling. Either way, Johnny Depp walked away with his usual $75 million paycheck!
Rotten Tomatoes score: 31%
20. The Dark Knight Rises – $237 million
The Dark Knight's budget was only $185 million, but after its success, they decided to pull out all the stops for The Dark Knight Rises. The decision paid off — it made over $1 billion worldwide and became the 26th highest-grossing film of all time. The film also received eight Academy Award nominations, winning Best Sound Editing and Best Supporting Actor, which was awarded to Heath Ledger after his death.
Rotten Tomatoes score: 87%
19. Superman Returns – $239 million
Told ya there was more Superman! However, audiences much preferred this version, starring Brandon Routh, Kate Bosworth, and Kevin Spacey. A sequel was planned, but director Bryan Singer opted to drop his contract in favor of other opportunities.
Rotten Tomatoes score: 76%
18. Cleopatra – $241 million
In 1963, production costs for Cleopatra almost caused 20th Century Fox to go bankrupt. Although the $241 million price tag has been adjusted for inflation, it cost the studio a whopping $31 million back then, by far the most expensive movie ever made at the time. Despite being the highest-grossing film of '63, it lost over $44 million. Today, it's remembered as a classic, with remarkable performances from film legends Elizabeth Taylor and Richard Burton.
Rotten Tomatoes score: 55%
17. Wild Wild West – $241 million
Will Smith, Salma Hayek, Kevin Kline… what should have been a big hit is now regarded as one of the worst films of the '90s. At the Razzie Awards, it won Worst Picture, Worst Director, Worst Screenplay… you get the idea. As Paul Clinton of CNN said, "[It's] a cautionary tale about boys and their toys and what happens when a star, Will Smith, and a director, Barry Sonnenfeld, are given way too much money to play with."
16. Spectre – $245 million
The very first James Bond movie, Dr. No had a budget of roughly $1 million in 1962, but, in 2015, the franchise spent more than it ever had before for its 24th film, Spectre. After Skyfall, it was the highest-grossing installment in the series, with a worldwide revenue of $880 million. Sam Smith's original song, "Writing's on the Wall," which he says only took half an hour to write, earned him an Academy Award and a Golden Globe.
Rotten Tomatoes score: 65%
15. The Chronicles of Narnia: Prince Caspian – $247 million
While The Chronicles of Narnia films are jam-packed with magic, they failed to capture audience's imaginations in the same way as the Harry Potter or Lord of the Rings franchises. Disney spent more money on Prince Caspian than any other Chronicles of Narnia film, and although it was a moderate success, the next installment, The Voyage of the Dawn Treader, tanked. As of now, production for film four, The Silver Chair, has been put on hold.
Rotten Tomatoes score: 67%
14. X-Men: The Last Stand – $247 million
X-Men: The Last Stand is the third and most expensive film in the series, but also turned out to be the highest-grossing at $459 million worldwide. However, money aside, it wasn't well-received. As Peter Travers of Rolling Stone said, "Director Brett Ratner, who came in last minute when X vet Bryan Singer dropped out to helm Superman Returns, throws everything at the screen in the hope that something will stick. What results feels rushed, chaotic, and stuffed with more characters than the script takes time to develop."
Rotten Tomatoes score: 58%
13. The Hobbit: The Battle of the Five Armies – $250 million
Altogether, The Hobbit trilogy comes in as the most expensive back-to-back film production at over $623 million. Although The Battle of the Five Armies received mixed reviews, it brought in more than $956 million worldwide — roughly $100 million more than Peter Jackson's first foray into Middle Earth with, The Lord of the Rings: The Fellowship of the Ring.
Rotten Tomatoes score: 60%
12. Batman v Superman: Dawn of Justice – $250 million
With legendary director Zack Snyder at the helm, Batman v Superman: Dawn of Justice was one of the most anticipated films of 2016. It made well over $600 million, but overall, fans were disappointed. The story was weak, the acting tiresome, and the whole "mom" thing… we're not even going to go there. The best thing to come from it was Wonder Woman, who gets her own movie in June 2017.
Rotten Tomatoes score: 27%
11. Captain America: Civil War – $250 million
If you saw just one movie in theaters this summer, we hope it was Captain America: Civil War. At $1.1 billion worldwide revenue, it's the 12th highest-grossing film of all time, but, more importantly, it delivered everything Marvel fans wanted to see. AP Kryza of Williamette Week said, "Civil War is fun. It's smart. It's coherent. It allows its heart to beat strongly amid the chaos, with character moments and set pieces working in tandem to create perhaps Marvel's best film so far."
Rotten Tomatoes score: 90%
10. King Kong (2005) – $251 million
At 187 minutes, many audiences felt that 2005's King Kong was simply too long to be enjoyed. Naomi Watts and Adrian Brody were great and the special effects were top-notch, but director Peter Jackson, fresh off his Lord of the Rings success, seems to have forgotten about editing. Considering that Return of the King had a run time of 201 minutes, he was probably in the mindset that longer is better.
Rotten Tomatoes score: 84%
9. Avatar – $261 million
Remember that really long movie with the blue guys? Yeah, no one does. After director James Cameron wrapped up Titanic in 1997, he set out to make a movie he'd been dreaming about his whole life — Avatar. In 2009, the much-hyped film was finally released, making over $2 billion at the box office and quickly becoming the highest-grossing film of all time. However, as years passed, it proved to be just not that memorable. With no fan fiction, cosplay, or Reddit threads to elevate it to cult status, Avatar vanished, but Cameron still has plans for three sequels.
Rotten Tomatoes score: 83%
8. Waterworld – $267 million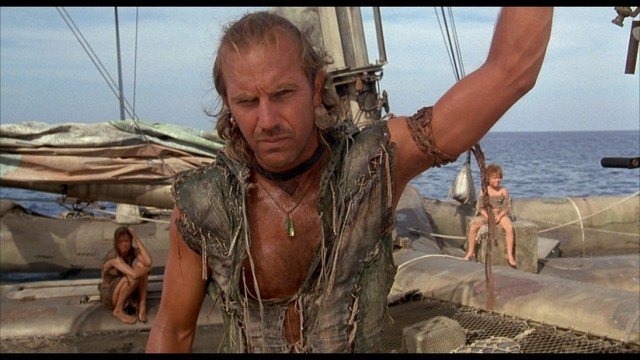 In 1995, Waterworld was the most expensive film ever made… and a huge flop. Audiences and critics alike thought the acting was bad and the plot silly, but, today, it's reached something of a cult status. Waterworld is kind of like an Ed Wood movie — so bad that it's actually good. At Universal Studios Japan, an attraction called "Waterworld: A Live Sea War Spectacular" is still up and running to this day.
Rotten Tomatoes score: 42%
7. John Carter – $272 million
John Carter is, without a doubt, one of the biggest mistakes Disney has ever made. They lost over $200 million and received heavy criticism for the film's lack of plot. If you haven't seen it, a quick glance at the preview tells you everything you need to know. David Denby of the New Yorker called it simply, "A mess."
Rotten Tomatoes score: 51%
6. Harry Potter and the Half-Blood Prince – $276 million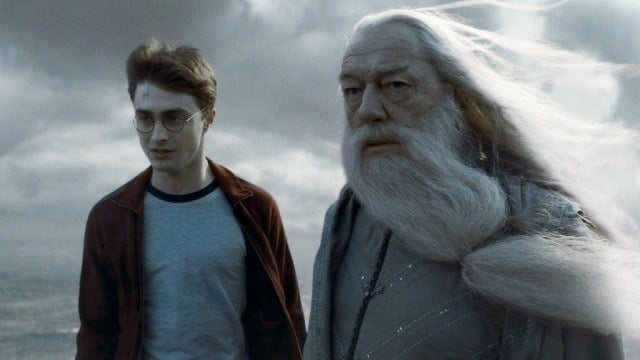 Some movies really do need a huge budget, and Harry Potter and the Half-Blood Prince is one of them! While its predecessor, the Order of the Phoenix, was met with mixed reviews, the Half-Blood Prince was well-received, even by critics who were not big fans of the Harry Potter universe. Kristian Lin said it best in her review, which reads: "Any movie that works as a spy thriller, a love story, and horror movie all at once is pretty remarkable. You might say it takes a fair amount of wizardry."
Rotten Tomatoes score: 84%
5. Avengers: Age of Ultron – $279 million
With each movie, the cast of the Avengers grows, and so does their budget. After all, bringing together names like Robert Downey Jr., Scarlett Johansson, and Don Cheadle doesn't come cheap — and that's only naming a few! Luckily, the Avengers always slay at the box office, with this one bringing in well over a billion dollars.
Rotten Tomatoes score: 75%
4. Tangled – $282 million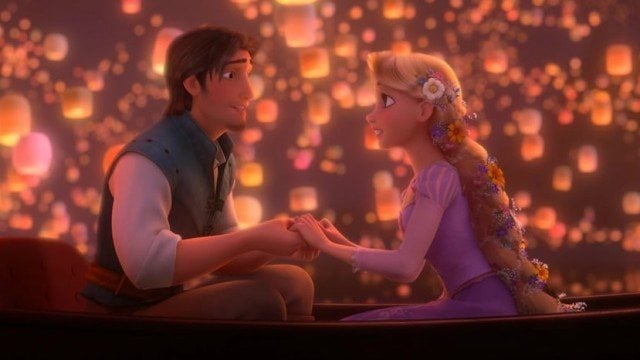 Tangled isn't just the only animated film on this list — it's the most expensive animated film of all time. The reason? Rapunzel's hair. It took software developers and animators six years to create programs that would allow the acres of hair to move naturally, as well as to perfect the look of the film to match older Disney classics. Their time and money was well-spent, as the film was well received by kids, critics, and adults alike.
Rotten Tomatoes score: 89%
3. Spider-Man 3 – $294 million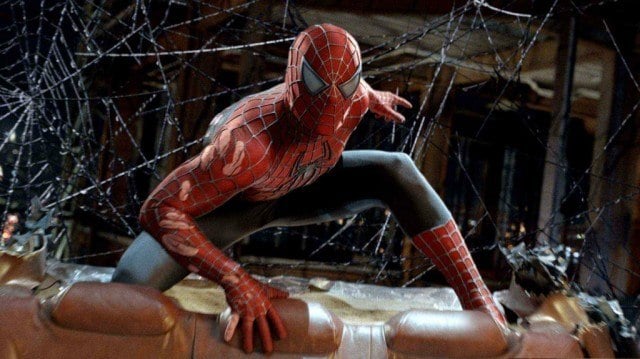 Spider-Man 3 was the most expensive and undoubtedly the worst of the trilogy. Legendary director Sam Raimi got his start with low-budget horror films like The Evil Dead — was the nearly three million dollars more than he could handle? Roger Ebert said, "Spider-Man 3 is, in short, a mess. Too many villains, too many pale plot strands, too many romantic misunderstandings, too many conversations, too many street crowds looking high into the air and shouting 'oooh!' this way, then swiveling and shouting 'aaah!' that way."
Rotten Tomatoes score: 63%
2. Titanic – $295 million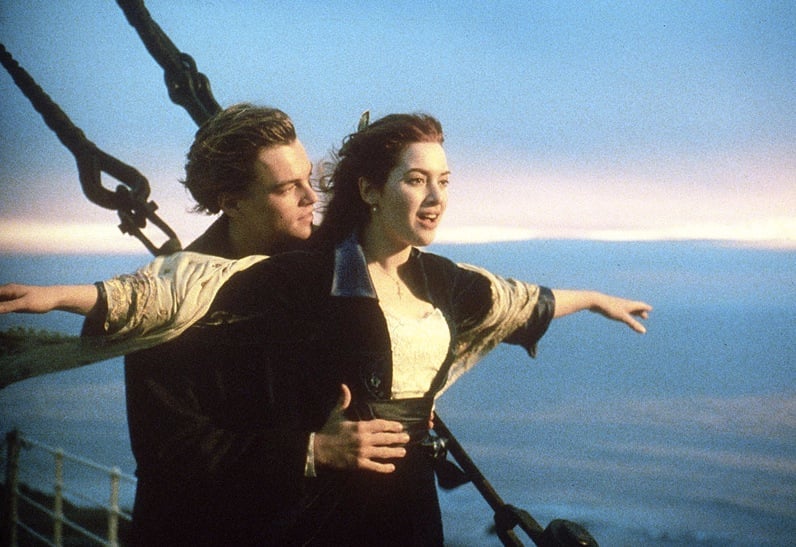 Say what you will about Titanic, but in 1997, it was the best thing we'd ever seen. To date, it remains tied with Ben-Hur for most Oscars won by a single film and comes in second, after Avatar, as the highest-grossing film in history. At the time of its release, it was the most expensive movie ever made, and, even today, only two films have cost more. It might be a bit cheesy and Jack and Rose's love story a bit overplayed, but if ever there was a '90s classic, this is it.
Rotten Tomatoes score: 88%
1. Pirates of the Caribbean: On Stranger Tides – $378.5 million
Here we are at the most expensive film ever made, Pirates of the Caribbean: On Stranger Tides.. From special effects to acting salaries to music, the fourth installment in the Pirates of the Caribbean series pulled out all the stops, but the reaction from fans was blasé at best. Although it brought in just over a billion dollars, it seemed as if the franchise was going stale — or not. Despite criticism, a fifth film, Pirates of the Caribbean: Dead Men Tell No Tales, was made, costing a whopping $342 million. The movie hit theaters on May 26, 2017.
Rotten Tomatoes score: 32%