E3: 25 Games We Want to See From Square Enix, EA, and More
The Electronic Entertainment Expo (E3) is the biggest yearly event in the video game industry, bar none. It's when all the major game makers take the stage to show off the most exciting games in their lineup for the coming months and years. Everyone who's anyone in the video game industry will be there.
This year's E3 presentations take place June 14-18, during which time we'll see a torrent of news coming from the likes of Sony, Microsoft, Nintendo, Ubisoft, Electronic Arts, Bethesda, Square Enix, and more.
We've already covered the games we hope to see from the console makers. Here's a look at the big games we expect to see this year from the third-party publishers.
Square Enix:

Kingdom Hearts 3
This unique series, which brings together characters and settings from Square Enix and Disney for surprisingly deep role-playing games, is getting a highly anticipated sequel. It was announced a while ago, but we know very little about it so far. With luck, E3 will bring us more information, including a release window.

Final Fantasy XV
This game has been in development for nearly 10 years, but it looks like it's finally nearing completion. Square Enix is still in the process of tweaking this tentpole RPG based on feedback from its demo, but we hope the final game will launch within the next year or so. Could this be the first great Final Fantasy game in years?

Deus Ex Mankind Divided
If you like games that do it all, look no further than Deus Ex: Mankind Divided. It's a shooter, a stealth game, and a role-playing game all rolled into one and bundled up in a cyberpunk package. That's about all we know so far, but surely more info is coming at E3.

Just Cause 3
If the third installment is anything like the previous two — and it certainly looks like it is — Just Cause 3 will drop you into an open world and encourage you to participate in some of the craziest action set pieces imaginable. Most of these involve skydiving, car crashes, big guns, and/or enormous explosions. The previous game is a cult classic, but this may prove to be the most popular one yet.
Electronic Arts:

Mass Effect 4
Commander Shepherd's story ended with Mass Effect 3, and it's anyone's guess what this sequel will be about. But if it's anywhere near as good as the original trilogy, it will be a sci-fi journey worth taking. Click here to see the rumors that have been floating around.

Mirror's Edge 2
If you don't think a first-person parkour game could work, you obviously haven't played the original Mirror's Edge. Hopefully this sequel will flesh out the underrated original's world and bring new fans into the fold.

Star Wars Battlefront
Admit it: You've always wanted to play a game that puts you in the famous battles from the Star Wars series. This game does that, and will even give you a free downloadable battle from the upcoming film Star Wars: Episode VII — The Force Awakens.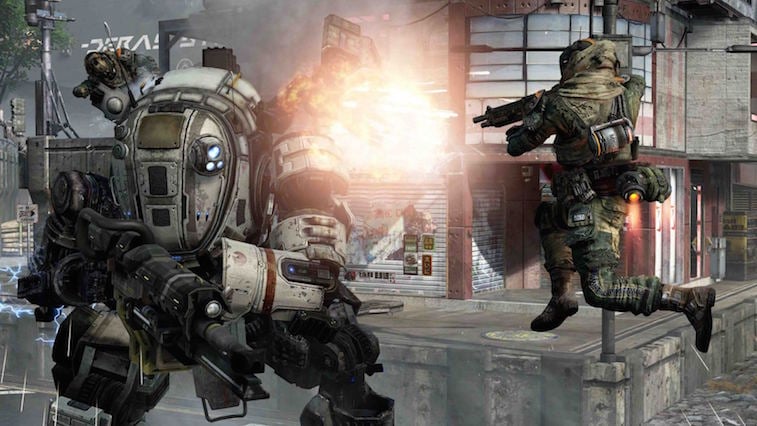 Titanfall 2
The original Titanfall was a fantastic online shooter that didn't make as much of an impact as it probably should have, in part because it was a new IP and an Xbox exclusive. The sequel is eschewing exclusivity, and since more people have new-gen consoles now, it's much more likely to be a success.
Bethesda:
Fallout 4
Todd Howard's development studio at Bethesda has been quiet since the last Skyrim DLC came out a couple of years ago. Just about everyone who follows the business expects a Fallout 4 announcement at E3. There's even a chance it will launch this year. Keep your fingers crossed.

Doom
Developer Id Software has been working on this Doom sequel/reboot for years now, but work seems to be finishing up. It will take something special for this game to live up to the excellent titles in the series that precede it, but fans are hopeful it will.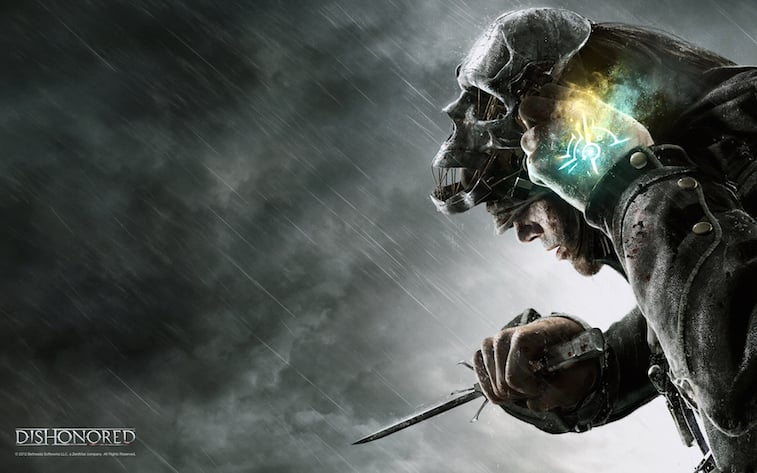 Dishonored 2
We've heard rumors of this game's existence for a while now, but haven't seen anything concrete yet. The original game was a blast, with its stealth gameplay and unique "blink" mechanic that let you teleport short distances. A sequel on new consoles would be fantastic.
Ubisoft:

Assassin's Creed Syndicate
We've already gotten a peek at this year's installment of Assassin's Creed, and it looks pretty fantastic with its Victorian London setting and brother-and-sister protagonists. Surely Ubisoft will pull back the curtain even more at its E3 press conference.

Rainbow Six Siege
Working together with a team of players to rescue (or keep) hostages has never looked this good. The Rainbow Six series has always been more strategic than your average first-person shooter, so we have high hopes for this installment.

Tom Clancy's The Division
This post-apocalyptic open-world online shooter is so bold and ambitious that Ubisoft had to delay it to 2016 to put on the finishing touches. That should give the developers more time to hone the gameplay, but we hope to get lots of new details about it at E3.
Activision:

Guitar Hero Live
While Rock Band is going the traditional "full band" route with its new installment, the folks at Activision are bringing the focus back to the guitar. To see how this game differs from Rock Band 4, check out this handy comparison.

Call of Duty: Black Ops III
A year doesn't go by without a new installment of Call of Duty, and this year's model is a new entry in the Black Ops line. Expect more top-tier futuristic shooting, plus an addictive zombie mode.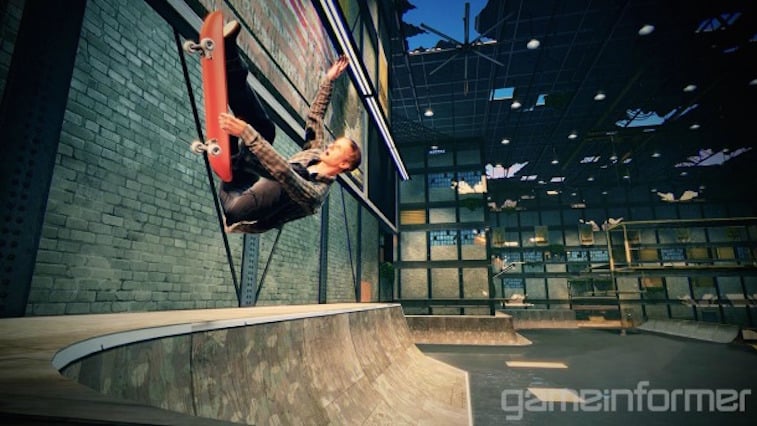 Tony Hawk's Pro Skater 5
Like Guitar Hero, the Tony Hawk franchise ruled the game charts for years before getting too weird and expansive for its audience's tastes. A smart developer would make Tony Hawk 5 a return to basic skating fun. To find out if that's the case, we'll have to see what Activision has to say at E3.
Konami:

Metal Gear Solid V: The Phantom Pain
Konami may be on its way out of the triple-A console game business, but not before one final hurrah. Like previous Metal Gear Solid titles, The Phantom Pain will put Snake behind enemy lines and have him sneak around, performing stealth kills, and staying out of sight by hiding in boxes. As usual, you can count on the gameplay being good enough to keep you coming back, even if you struggle to follow the convoluted story.
Warner Bros.:

Mad Max
While it's not based on the movie Mad Max: Fury Road, this game shares many of the same ideas: notably, the adrenaline-fueled car chases and the hopeless post-apocalyptic setting. The overall goal is to assemble a powerful vehicle and try to take out enemy gangs in the wasteland. Count us in.

LEGO Jurassic World
Another video game property based on a summer blockbuster, LEGO Jurassic World will tell the story of all four Jurassic Park movies in a row. That means it'll start with the 1993 classic, then follow along as people keep going back to dinosaur islands for some reason, even though the body count keeps ratcheting up. It sounds scary until you realize it'll all be done with adorable toy blocks.
2K Games: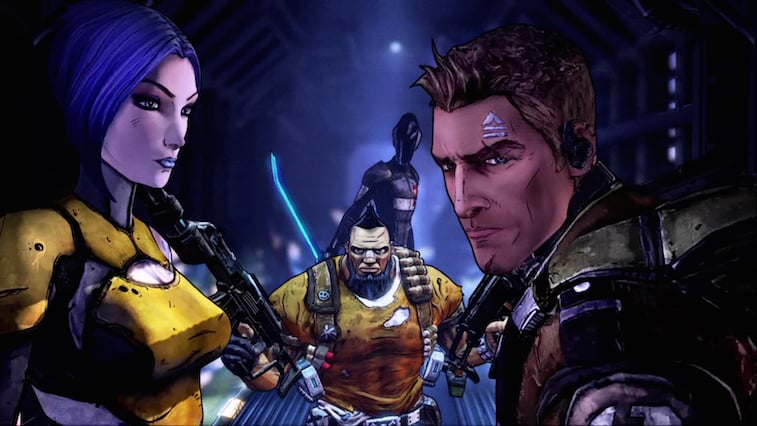 Borderlands 3
While it may or may not be called Borderlands 3, the next big game in this "shoot-and-loot" series is in the works right now. The problem is that we haven't seen a single thing about it yet. Will that change at E3? We certainly hope so.

Battleborn
From the makers of Borderlands comes this futuristic "science fantasy" game that's part shooter and part multiplayer online battle arena (MOBA). Exactly how that will work remains to be seen, but expect lots of frenetic online action.
Harmonix:

Rock Band 4
After five years, Harmonix is getting the band back together. While music games used to be extremely popular, they faded away by 2010. Rock Band 4 looks like a streamlined take on the genre that emphasizes everything that worked well in the original games. We're bound to hear more about this rock-and-roller at E3.
Larian Studios:

Divinity: Original Sin Enhanced Edition
If you're a console gamer who loves a good dungeon-crawler, you'll want to put Divinity: Original Sin right at the top of your list. This game lets you create any type of character you want, and upgrade him or her in a "classless" way to suit your play style. The game's fantasy world is huge, and exploration is almost always rewarded. We hope for more details on the console version of the game at E3.
Deep Silver:

Homefront 2: The Revolution
This followup to the 2011 game Homefront is an open-world shooter set in a North Korean-occupied United States. While its predecessor took place mostly out west, this game sets the action in Philadelphia. The year is 2029, and the people are getting tired of living in an occupied city. A revolution is brewing, and players get to go along for the ride.
See our predictions for Sony and the PlayStation 4 at E3 here. If you're curious about Microsoft and the Xbox One, check here. Our Nintendo E3 predictions are here.
Follow Chris on Twitter @CheatSheetChris
Check out Tech Cheat Sheet on Facebook!
More from Tech Cheat Sheet
Want more great content like this? Sign up here to receive the best of Cheat Sheet delivered daily. No spam; just tailored content straight to your inbox.