3 Cannes Films Critics Can't Agree On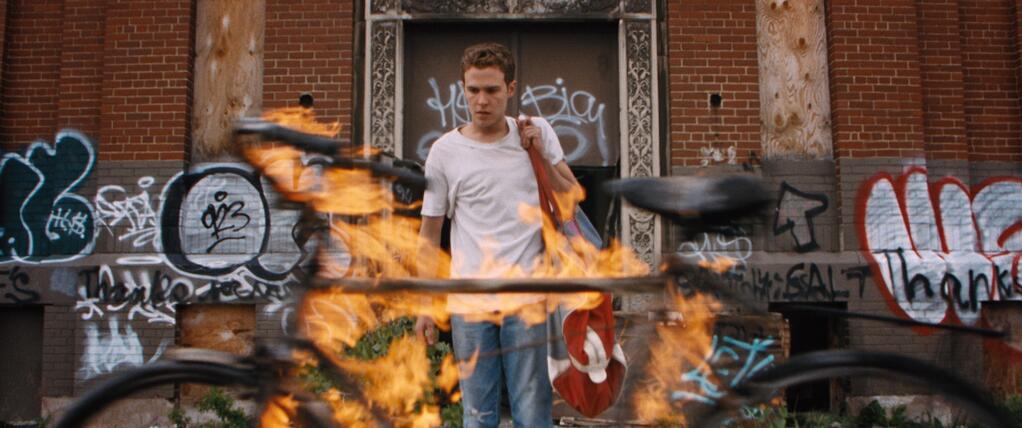 The best thing about the Cannes Film Festival is the polarizing, far-out films it programs; the kind of stuff that gets people tossing around words like "Lynch-esque," "Cronenbergian," "Kubrickian," or "Giger-esque" in lieu of finding actual ways of describing a film. So far, three films have split critics like Moses did the Red Sea: Nuri Bilge Ceylan's Winter Sleep, David Cronenberg's Map to the Stars, and Ryan Gosling's incredibly hyped debut Lost River, previously called How to Catch a Monster.
Ceylan and Cronenberg are auteurs, and each film is threaded with the singular stylistic ticks that comprise their individual vision. (Gosling may aspire to be an auteur — we'll see.) Ceylan, an avant-garde aesthete with tremendous ambition, always asks a lot of his viewers. Winter Sleep is over three hours long, with most reviews acknowledging that the climax occurs somewhere closer to hour two, with an hour of unsettling quietude for the final hour.
Ceylan is a visual master, using imagery to tell a story and relay metaphors. Winter Sleep keeps up this tradition, according to Indiewire's Eric Kohn. "Ceylan's typically beautiful imagery shifts between warm, candlelit interiors, the deep blue hues of the mountainside, and the frosty wonderland promised by the title. Bathed in an atmosphere that encourages introspection, its contemplative tone always has a sense of purpose."
The plot of the film is only sketchily outlined in most reviews, as Ceylan is more interested in characters and mood. The Guardian's Xan Brooks says that, "[Haluk] Bilginer gives a magnificent performance as the man at [the film's] center, presiding over a mountain village in rural Turkey where the homes are indeed built into the rocks, like fantastical ant hives, abuzz with tension. Aydin owns a cosy hotel where he lives with his family, tending to the backpackers and cyclists who flit in and out of the lobby in a bid to avoid his chatter."
The Playlist's Jessica Kiang, on the other hand, represents a considerable faction that were put to sleep by the film.
Impenetrably dense, extravagantly wordy, and very, very long, safe to say Nuri Bilge Ceylan's Winter Sleep, before this afternoon's Cannes screening the bookie's favorite to take the Palme, won't be winning him many new fans from the general public. And in its deliberate, almost mischievous delight in eschewing any kind of conventional narrative structure (one in which things occasionally happen), it may even lose him a few, especially among that number (this writer included) inclined to goodwill based on his last film, Once Upon a Time in Anatolia which, in its embrace of certain genre elements, felt like a breath of fresh air and, strangely, a liberation from the occasionally stultifying vibe of his prior films.
Cronenberg, once the most audacious filmmaker working outside the system, has spent the last decade crafting more accessible (though still thoroughly intense) dramas. A History of Violence and Eastern Promises were highly emblazoned, and A Dangerous Method was greeted with slightly more subdued praise. He hasn't written his own original screenplay since 1999′s eXistenZ, a post-modern thriller in the vein of Cronenberg's opus Videodrome. The human body acts as a living video game system in eXistenZ, and plays enter an artificial world crafted in their minds, rooted in their flesh. The film was a bomb, earning less than 1/5 its budget at the box office, and receiving middling reviews from Cronenberg's supporters.
Map to the Stars is a return to the outrageous, unflinching style of Cronenberg's earlier films, a style he seemed to be dusting off in his Don DeLillo adaptation of Cosmopolis, which earned similarly polarizing reviews. The film, starring Julianne Moore and Robert Pattinson, satirizes Hollywood, assumably in a grotesque way, as is Cronenberg's wont.
Dave Calhoun of Time Out (UK), Eric Kohn, and Peter Bradshaw of The Guardian all expressed admiration for Map to the Stars, while Todd McCarthy of The Hollywood Reporter and Peter Debruge of Variety loathed it. Here's an amalgam of the wildly diverse response to the film.
A huge thrall of bodies gathered outside for the premiere of Ryan Gosling's debut as a filmmaker, Lost River. Less than five minutes after the film let out, Twitter was full of critics succinctly voicing their dis/approval of the apparently bizarre movie:
Ryan Gosling's directorial debut LOST RIVER is like the residue of a collision between GUMMO & TWIN PEAKS. No, really. #cannes

— erickohn (@erickohn) May 20, 2014
Gosling's LOST RIVER a first-rate folie de grandeur. Echoes of Argento, Korine, Lynch, Malick in a tedious allegory of Detroit as ghost town — Scott Foundas (@foundasonfilm) May 20, 2014
In all my years at Cannes, I've never been lost in a nightmare like this. So props to Gosling for originality, but it's just too fucked up.

— Alex Billington (@firstshowing) May 20, 2014
Lost River: Ryan Gosling's directorial debut is a grimy urban fable equally indebted to Refn, Lynch and Hot Topic. #Cannes — William Goss (@williambgoss) May 20, 2014
So the Ryan Gosling is utter guff. Backwater sub-Lynch cliche after cliche. N Winding Refn would be proud

— Dave Calhoun (@davecalhoun) May 20, 2014
More From Wall St Cheat Sheet: