3 Great Additions to Hulu for Your Viewing Pleasure
Hulu has been making the list of favorite streaming services for their original content and nostalgic programming. Here are three current shows and movies on Hulu that everyone's talking about.
The weather is cooling down and transitioning into the holiday and cuffing season. With chillier weather comes more time spent at home and the opportunity to catch up on some of your favorite television programs and films. Though cable television offers a variety of programming, Hulu has been quite impressive with the amount of original content offered, as well as some of our favorite nostalgic programs from our childhood. From movies to dramatic biographical series and documentaries, Hulu has a little something for everyone. Here are three popular additions to the streaming service to check out on your downtime.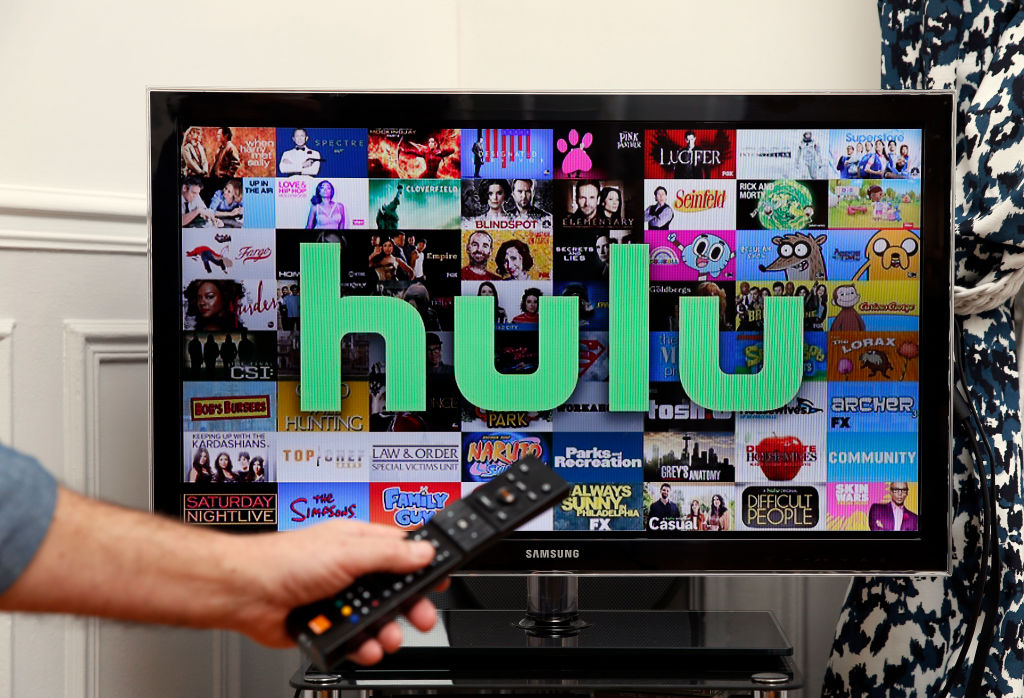 Toni Morrison: The Piece I Am (Documentary)
Added to Hulu just a few months after the legendary writer's death, The Piece I Am is narrated by Morrison herself with the help of critics, close friends, colleagues and fans of her work. Fans of the Nobel and Pulitzer Prize-winning novelist, who passed away in August at the age of 88, have this two-hour masterpiece to dig into Morrison's personal life and how it inspired her work as a writer. The documentary originally premiered at the Sundance Film Festival earlier this year and is directed by Timothy Greenfield-Sanders. It received warm reviews from critics, who praised it as an eloquent and lively celebration of her cultural impact, both domestically and worldwide. Besides Morrison, the documentary features interviews with activist Angela Davis, Oprah Winfrey, Walter Mosley, Russell Banks, Robert Gottlieb and more. The film digs deeps into Morrison's unapologetic accounts of the black experience and her refusal to conform to White America, which often led to her books being banned in educational institutions and criticized for being too raw. In a June 2019 New York Times review of the documentary, writer A.O. Scott refers to the film as "an informative, admiring documentary is brought alive by the charisma and brilliance of its subject."
Wu-Tang: An American Saga
The drama was created by Wu-Tang founder, RZA and Alex Tse, and portrays the formation of the hip-hop group, Wu-Tang Clan. Set in New York City during the height of the crack cocaine epidemic of the late 80s and early 90s, An American Saga chronicles how the group fought through poverty and drug dealing to use music as a means to escape their reality.  It primarily follows the group's formation through the eyes of RZA who goes against his older brother's standard of what it means to provide for your family. His brother favored the drug trade for the quick money and lifestyle it provided while RZA opted to pursue music. The story shows how it all came together for the group as RZA unites a dozen young rappers who are torn between music and crime, on top of being from rival neighborhoods.
The Act
If you're looking for something a little more sinister, The Act is the program for you. Released in Spring 2019, the crime drama is still popular on the streaming service, attracting new viewers daily. Based on the real-life of Gypsy Rose Blanchard, who is currently serving a 10-year prison sentence for the muder of her mother and fabricated caregiver, Dee Dee Blanchard. As the story goes, Dee Dee was accused of abusing her daughter by fabricating illness and disabilities due to suffering from Munchausen syndrome by proxy, which according to Web MD is a psychological disorder marked by attention-seeking behavior by a caregiver through those who are in their care. Joey King portrayed Gypsy and Patricia Arquette played Dee Dee Blanchard. Arquette won an award Outstanding Supporting Actress in a Limited Series at the 2019 Primetime Emmy Awards – and King received a nomination for Outstanding Lead Actress in a Limited Series. The first season had eight full episodes and King was praised for her spot-on impersonation of Gypsy's speaking voice and mannerisms. 
If you haven't subscribed to Hulu, sign up today and don't miss out on these three programs and much more!