3 Ways the 'Harry Potter' World Is Living On
While the beloved Harry Potter series is ostensibly over, in recent years (and especially months) J.K. Rowling has been adding content to the Potter universe in various ways. The seventh and final Harry Potter novel, Harry Potter and the Deathly Hallows, was published back in 2007, and the final movie version of that novel came out in 2011. Rowling was long adamant that Deathly Hallows would always be the final Harry Potter novel she would ever write, but she has been exploring ways other than writing new books to continue offering new information to fans about the characters's lives and world.
The series was ostensibly written for young adults, but quickly became a worldwide phenomenon after Harry Potter and the Philosopher's Stone (known as The Sorcerer's Stone in America) was published in 1997. Unlike many other fantasy young adult series that have become popular in recent years, Harry Potter is considered to have literary value as well as provide positive messages for younger readers. Those who grew up reading the books have already begun passing them down to younger generations, and the extremely successful films have pointed a new, younger group of people towards the novels as well. Harry Potter is one of those rare book series that can truly appeal to children, teens, and adults, and will probably be around for a very long time due to the accomplishment. Here's a look at some of the ways in which J.K. Rowling is expanding the Harry Potter world, without ever writing a new Harry Potter book.
I'm also very excited to confirm today that a new play called Harry Potter and the #CursedChild will be opening in London next year.

— J.K. Rowling (@jk_rowling) June 26, 2015
It will tell a new story, which is the result of a collaboration between writer Jack Thorne, director John Tiffany and myself. #CursedChild — J.K. Rowling (@jk_rowling) June 26, 2015
I don't want to say too much more, because I don't want to spoil what I know will be a real treat for fans. #CursedChild

— J.K. Rowling (@jk_rowling) June 26, 2015
1. Harry Potter and the Cursed Child Play
Recently Rowling announced on Twitter that she's teamed up with playwright Jack Thorne and director John Tiffany to tell a new Harry Potter story on the stage, rather than on the page. She went on to say on Twitter that she believes a play is the best way to tell this particular story, which she stressed will not be a prequel. The play Harry Potter and the Cursed Child will open in London in the fall of 2016 and will tell an original story, exploring the backstory of Harry's parents leading up to their deaths at the hands of Lord Voldemort. This play will likely give Potter fans tons of new information about Harry's parents James and Lily and their complicated relationship with Severus Snape, as well as other characters they associated with. Given how hugely popular Harry Potter is, it's highly likely the play will end up traveling outside of England after it debuts, with more productions helping more people get a chance to see it. It wouldn't be surprising if Warner Bros. is already negotiating the movie rights.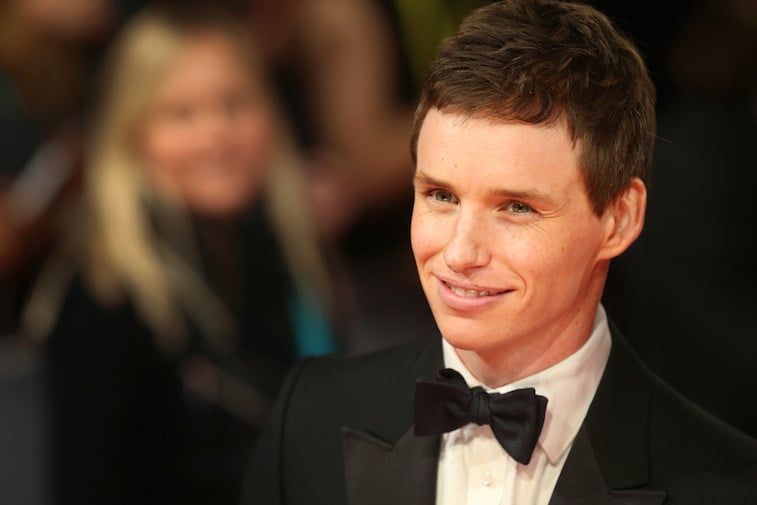 2. Fantastic Beasts and Where to Find Them
So if you pay attention to the movie world or are a Harry Potter fan then you've likely heard about the upcoming trilogy of spin-off films based on the Fantastic Beasts and Where to Find Them book Rowling wrote in 2001. The book is a companion to the Harry Potter series and takes the form of a textbook that Potter and his classmates have to read in school at Hogwarts. The book is "written" by the magizoologist Newt Scamander, a figure who lived before Harry's time and documented various magical creatures that inhabit their world. Now Scamander's story is being turned into a film trilogy starring Oscar-winner Eddie Redmayne and being written by Rowling herself in her first turn at screenwriting. The story will take place 70 years prior to the time that Harry and his friends attend Hogwarts, and across the pond in the United States.
"Although it will be set in the worldwide community of witches and wizards where I was so happy for seventeen years, Fantastic Beasts and Where to Find Them is neither a prequel nor a sequel to the Harry Potter series, but an extension of the wizarding world. The laws and customs of the hidden magical society will be familiar to anyone who has read the Harry Potter books or seen the films, but Newt's story will start in New York, seventy years before Harry's gets underway," Rowling said in a statement in the fall, when the project was announced.
David Yates, who directed the final four Harry Potter films, will be back in the director's chair for these three movies, and Inherent Vice breakout star Katherine Waterston has been cast as the witch love interest of Scamander. Writing these screenplays is another way for Rowling to expand the Harry Potter universe and spend more time writing in the world she created, but without breaking her promise that the seventh novel would be the last book. It also ensures that these three films will be loyal to the worlds and ideas that the author created in the books.
[featured_image img_url="http://www.cheatsheet.com/wp-content/uploads/2014/03/hp1.jpg" caption="source: Warner Bros."][/featured_image]
3. Pottermore Fansite
The last major place Rowling has been making contributions to the Harry Potter story is on the official Pottermore fansite. Every so often Rowling will publish short stories on the site, writing about small unexplained details that weren't covered in the novels. Most recently she wrote a short story on why the Dursleys so deeply hated Harry and his parents, explaining how Harry's Aunt Petunia felt a deep jealousy and hatred of her sister Lily's magical abilities and so sought out to create the most "normal" life for herself she could by marrying Vernon. The two couples had a falling out after their first meeting, but when Lily and James were killed Petunia begrudgingly took Harry in because she felt she had no other choice.
Rowling has also contributed writings to the site about Harry and his friends's middle age, about a character named Celestina Warbuck who Rowling loves but never was about to work into the novels, the origins of professor Dolores Umbridge's evil, and a whole slew of new tidbits of information for Christmas time. Given how consistently she's been contributing, it seems like adding small stories to the website might be a habit Rowling will continue. While Deathly Hallows was ostensibly the end of Harry's story, it seems like Rowling loves spending time in that world as much as her fans and is finding ways to keep doing so without breaking her promise that the seventh book would be the last.
Follow Jacqueline on Twitter @Jacqui_WSCS
More from Entertainment Cheat Sheet:
Want more great content like this? Sign up here to receive the best of Cheat Sheet delivered daily. No spam; just tailored content straight to your inbox.