30 Movies and Shows Hitting Netflix in January
Netflix is adding a new batch of movies and TV shows throughout the coming month. Here are 30 new titles hitting the streaming service in January: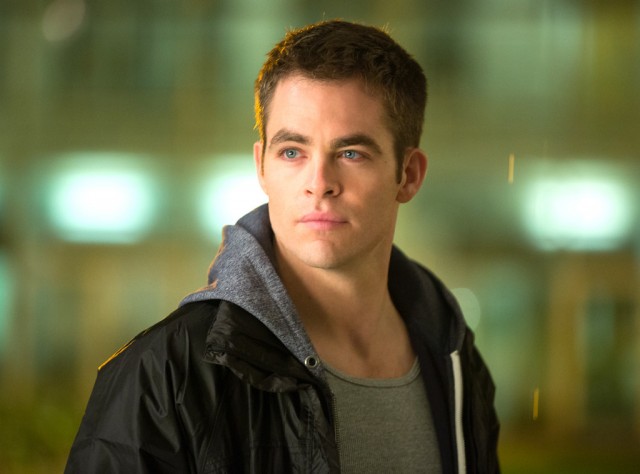 Action
1. Bad Boys II – January 1
Will Smith, Martin Lawrence, and Gabrielle Union star in this 2003 film, about two loose-cannon narcotics cops who investigate the flow of ecstasy into Florida.
2. Batman & Robin – January 1
George Clooney, Chris O'Donnell, and Arnold Schwarzenegger star in this 1997 movie, in which Batman and Robin must to maintain their partnership while also attempting to stop Mr. Freeze and Poison Ivy from freezing Gotham City.
3. Jack Ryan: Shadow Recruit – January 3
Chris Pine stars in this 2014 movie as Jack Ryan, a young covert CIA analyst who uncovers a Russian plot to crash the U.S. economy with a terrorist attack. Keira Knightley and Kevin Costner co-star.
4. Brick Mansions – January 7
The 2014 movie, featuring Paul Walker, David Belle, and RZA, follows an undercover Detroit cop as he teams up with an ex-con to navigate a dangerous neighborhood surrounded by a containment wall and bring down a crime lord and his plot to devastate the entire city.
5. Tinker, Tailor, Soldier, Spy – January 16 
The 2011 espionage film, starring Gary Oldman, Colin Firth, and Tom Hardy, takes place in the bleak days of the Cold War. It follows espionage veteran George Smiley as he is forced from semi-retirement to uncover a Soviet double agent at the top of the British secret service.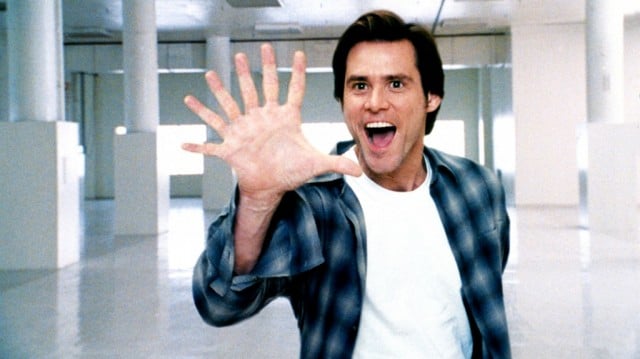 Comedies
6.  Bruce Almighty – January 1
The 2003 comedy stars Jim Carrey as Bruce Nolan, a TV reporter whose career has been stalled for a while and who loses it and blames God after he's passed over for a coveted anchorman position. Soon after, God (played by Morgan Freeman) actually contacts Bruce and offers him all of his powers if he thinks he can do a better job. Bruce accepts and goes on a spree, using his newfound abilities for selfish reasons until he realizes that the prayers of the rest of the world are going unanswered.
7. Mean Girls – January 1
Starring Lindsay Lohan, Rachel McAdams, Amanda Seyfried, Lacey Chabert, and Tina Fey, this 2004 favorite follows the story of Cady Heron, a home-schooled teen who begins her first experience in public school after moving to the states from Africa. She ends up becoming friends with The Plastics, the shallow and mean A-list girl clique at her new school, but has to watch her back when she makes the mistake of falling for Aaron Samuels, the ex-boyfriend of alpha Plastic Regina George (McAdams).
8. Wayne's World 2 – January 1
The 1993 comedy stars Mike Myers and Dana Carvey as Wayne Campbell and Garth Algar, respectively. The film follows the inseparable duo as they try to organize a rock concert while Wayne must fend off a new record producer, Bobby Cahn (Christopher Walken), who has an eye for his girlfriend.
9. Fear and Loathing in Las Vegas – January 1
Based on Hunter S. Thompson's semi-autobiographical novel of the same name, the 1998 dark comedy follows the drug-fueled adventures of Raoul Duke (played by Johnny Depp) and his attorney, Dr. Gonzo (Benicio Del Toro), on the way to Las Vegas. Since its debut, the film has become a cult hit.
10. Shall We Dance? – January 1
The 2004 remake of the 1996 Japanese film of the same name stars Richard Gere, Jennifer Lopez, and Susan Sarandon. The romantic comedy follows a bored, overworked estate lawyer who, upon first sight of a beautiful instructor, decides to sign up for ballroom dancing lessons.
11. Frank – January 8
The 2014 film stars Michael Fassbender, Domhnall Gleeson, and Maggie Gyllenhaal. It follows Jon, a young wannabe musician who discovers he's bitten off more than he can chew when he joins an eccentric pop band led by the mysterious and enigmatic Frank.
12. Chef – January 28
Directed, written, and starring Jon Favreau, the 2014 comedy-drama film follows the story of a chef who loses his restaurant job and decides to start up a food truck in an effort to reclaim his creative promise, while also piecing back together his estranged family. John Leguizamo, Sofia Vergara, Scarlett Johansson, and Robert Downey Jr. co-star in the film.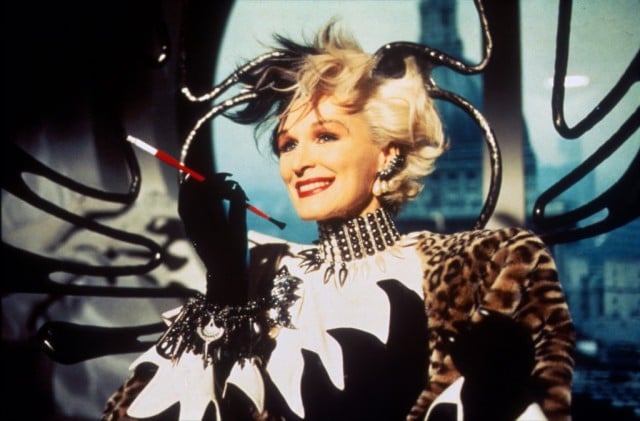 Kid-friendly
13. 101 Dalmatians – January 1
The 1996 Disney movie, based on the 1956 novel by Dodie Smith and following the 1961 animated version, features Glenn Close, Jeff Daniels, and Joely Richardson. The movie follows the story of Cruella De Vil, a woman who kidnaps puppies to kill them for their fur. But various animals then gang up against her and get their revenge in slapstick fashion.
14. The Adventures of Puss in Boots – January 16
The first season of the animated children's series, starring one of DreamWorks' most celebrated characters, hits the streaming service in early 2015. The show follows the world's greatest fighter, lover, and milk connoisseur as he springs to action with adventuresome, comical tales that take him to exotic locations filled with unforgettable characters.
Drama
15. Fort Bliss – January 1
The 2009 drama chronicles the story of a decorated U.S. Army medic and single mother (Michelle Monaghan) who struggles to rebuild her relationship with her young son after returning home from an extended tour in Afghanistan. The movie co-stars Richard Livingston, Pablo Shcreiber, and Emmanuel Chriqui.
16. The French Connection – January 1
The 1971 drama, starring Gene Hackman, Roy Scheider, and Fernando Rey, follows a pair of NYC cops in the Narcotics Bureau who stumble onto a drug smuggling job with a French connection.
17. The Quiet Man – January 1
A retired American boxer returns to the village where he was born in Ireland in this 1952 film starring John Wayne, Maureen O'Hara, and Barry Fitzgerald.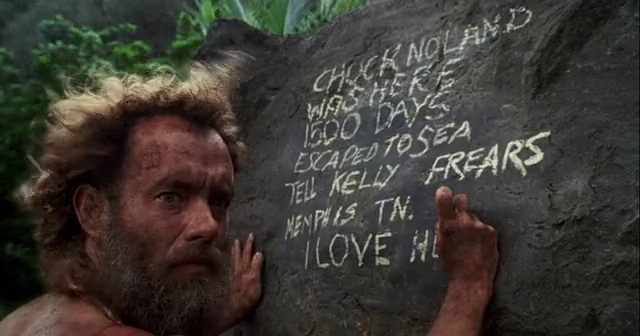 Critically acclaimed
18. Cast Away – January 1
Tom Hanks earned a Best Actor nomination for his portrayal in this acclaimed 2000 drama, about a FedEx employee who gets stranded on an uninhabited island after a plane crash, with only a volleyball for companionship.
19. Election – January 1
The 1999 satirical comedy stars Matthew Broderick, Reese Witherspoon, and Chris Klein. The movie follows overachiever Tracy Flick (Witherspoon), a cutthroat, preppy high schooler who does anything she can to win the election for student body president, and a high school teacher whose personal life becomes complicated when he tries to help the student running against her. Witherspoon earned her first Golden Globe nomination for the role, as well as a nod for the Independent Spirit Award.
20. Get Low – January 1
Starring Robert Duvall, Bill Murray, and Sissy Spacek, the 2009 mystery drama, which is equal parts folk tale, fable, and real-life legend, follows the story of the mysterious 1930s Tennessee hermit who famously threw his own rollicking funeral party — even though he was still alive. Duvall won a Hollywood Film Festival Best Actor award for his leading performance.
Documentary
21. To Be Takei – January 1
The 2014 documentary takes a look at the many roles played by eclectic 77-year-old actor-activist George Takei, whose wit, humor, and grace have helped him to become an internationally beloved figure and Internet phenomenon, with 7 million Facebook fans and counting.
TV shows
22. Friends – January 1
The complete series of the long-beloved sitcom, starring Jennifer Aniston, Courtney Cox, Lisa Kudrow, Matthew Perry, Matt LeBlanc, and David Schwimmer, is coming to the streaming service. Relive your favorite episodes from the 10 seasons, following the lives, loves, and misadventures of six friends living in New York City.
23. Dallas – January 1
The third and final season of the TNT drama follows the next generation of the Ewing family — cousins John Ross Ewing and Christopher Ewing — as they clash over the family's oil business and vast fortune. Josh Henderson, Jesse Metcalfe, Jordana Brewster, and Julie Gonzalo co-star.
24. White Collar – January 3
The fifth, penultimate season of the USA Network crime drama stars Matt Bomer as a white collar criminal who agrees to help the FBI catch other white collar criminals using his expertise as an art and securities thief, counterfeiter, and con man. Tim DeKay and Willie Garson co-star in the series.
25. Psych – January 8
The eighth season of the show, about a novice sleuth who is hired by the police after he cons them into thinking he has psychic powers to help solve crimes, joins the Netflix collection. The show stars James Roday, Dule Hill, and Timothy Omundson.
26. Z Nation – January 1
Starring Kellita Smith, DJ Qualls, and Keith Allan, the first season of this sci-fi series takes place three years after the zombie virus has gutted the country and follows a team of everyday heroes as they transport the only known survivor of the plague from New York to California, where the last functioning viral lab waits for his blood.
27. Being Human – January 13
Sam Witwer, Meaghan Rath, and Sam Huntington once again star in Season 4 of the show, which follows three 20-somethings who share a house and try to live a normal life despite being a ghost, a werewolf, and a vampire.
28. Wolfblood – January 15
Season 3 of the show once again follows Bobby Lockwood, Kedar Williams-Stirling, and Louisa Connolly-Burnham as three teenagers who can trust no one, as it could reveal their secret.
29. The Fall – January 16
The highly anticipated second season of the British psychological thriller show again follows a serial killer in Belfast and a detective superintendent from MET who's tasked with catching him. Gillian Anderson, Jamie Dornan, and John Lynch star in the series.
30. Beauty and the Beast – January 28
Detective Catherine Chandler struggles to cope with shocking revelations about her family while navigating her relationship with a doctor who turns into a beast when he is angered in the second season of this series, starring Kristin Kreuk, Jay Ryan, and Nina Lisandrello.
More from Entertainment Cheat Sheet:
Want more great content like this? Sign up here to receive the best of Cheat Sheet delivered daily. No spam; just tailored content straight to your inbox.