33 New Movies and TV Shows to Stream on Netflix This Month
September is officially well in swing, and the new month comes a whole new slew of movies and TV show options hitting Netflix. Here are thirty-three new films and series available for instant streaming this month.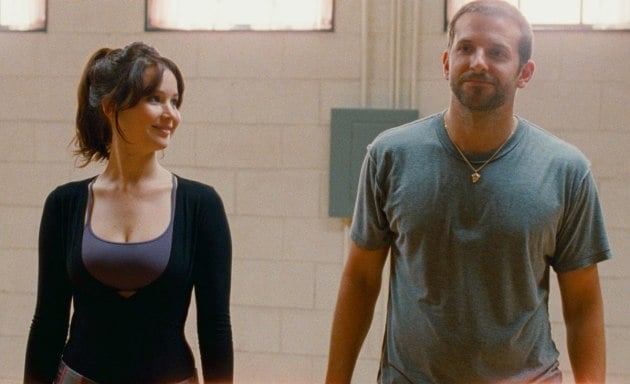 Critically acclaimed films
Silver Linings Playbook
Jennifer Lawrence won her first Oscar for her turn as a recently widowed woman, opposite Bradley Cooper as a man with bipolar disorder struggling to come to terms with the end of his marriage. The 2012 comedy drama, directed by David O. Russell, was adapted from Matthew Quick's novel of the same and received eight total Academy Award nominations. It's available for streaming starting September 16.
Good Morning, Vietnam
Robin Williams entered the world of big screen comedies with a particularly stellar performance in this 1987 war comedy. The actor earned his first Oscar nomination for Best Actor in the role and a Golden Globe win for his role as Adrian Cronauer, a fast-talking DJ on Armed Forces Radio during the Vietnam War. The movie hit Netflix on September 1.
 A Single Man
The 2009 drama film, based on Christopher Isherwood's novel of the same name, stars Colin Firth as George Falconer, a depressed gay British university professor living in Southern California in 1962. The movie earned Firth an Academy Award for Best Actor. It arrives to Netflix on September 11.
 A Simple Plan
The 1998 drama film, based on Scott Smith's novel of the same name, stars Bill Paxton, Billy Bob Thornton, and Bridget Fonda as a trio who finds millions of dollars in lost cash and tries to come up with a scheme to keep their find from the authorities. The movie earned Thornton an Academy Award nomination for Best Supporting Actor and Smith an Academy Award nod for Best Adapted Screenplay. The movie is available on Netflix now.
All Is Lost 
The 2013 survival stars Robert Redford as a man lost at sea. Redford is the only cast member in the film, which has almost no dialogue. The movie earned high critical acclaim, earning a 93 percent fresh rating on Rotten Tomatoes. It hit Netflix on September 5.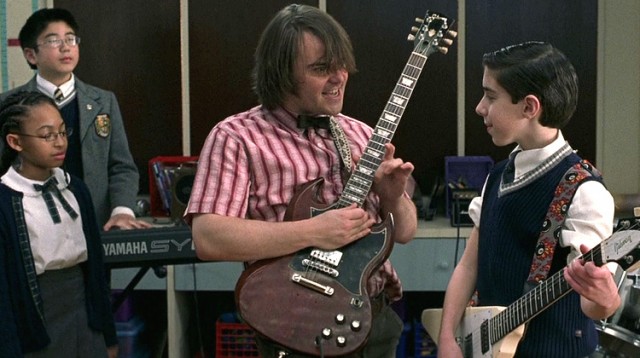 Comedies
School of Rock
The popular 2003 comedy stars Jack Black as a struggling rock musician, who is kicked out of his band and subsequently cons his way as a substitute music teacher at a prestigious prep school. Black earned a Golden Globe nomination for Best Actor in Comedy or Musical. It hit Netfix on September 1.
Bad Grandpa
The 2013 hidden camera comedy, starring Johnny Knoxville, is the fourth in the Jackass film series. The film was nominated for an Academy Award for Best Makeup and Hairstyling for Knoxville's astonishing makeover. The movie will be available for streaming on September 27.
Barbershop 2: Back in Business
The 2004 sequel to the original 2002 film stars Ice Cube, Cedric the Entertainer, Sean Patrick Thomas, and Eve among other actors. The movie follows the owner of an inner city barbershop as he attempts to figure out how to deal with a rival shop opening across the street. It's also available this month.
Guess Who
Ashton Kutcher and Zoe Saldana star as an interracial couple in this 2005 romantic comedy, also available this month. The movie follows Kutcher's character, Simon Green, as he goes to his fiancé's house to meet her family for the first time—only to discover his fiancé hasn't told her father that he's white.
Hoodwinked!
Also hitting Netflix this month is the 2005 animated family comedy, retelling the classic folktale Little Red Riding Hood. The movie, which uses flashbacks to show multiple characters' point of view, features the voices of Anne Hathaway, Glenn Close, Jim Belushi, Patrick Warburton, Anthony Anderson and more.
Flubber
The 1997 comedy stars Robin Williams as Professor Phillip Brainard, an absent-minded college professor that attempts to develop a new energy source and ends up discovering "flubber," an extremely bouncy rubber-like substance.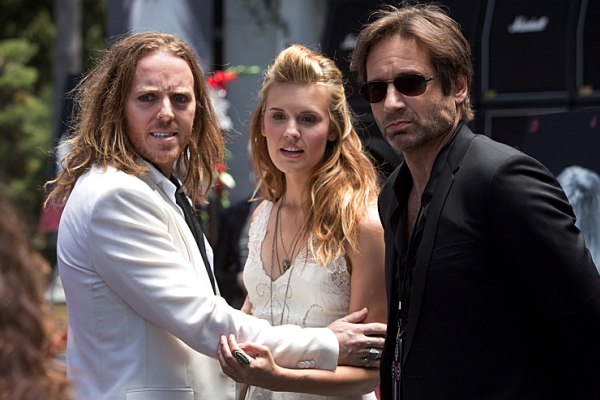 Favorite TV shows
Californication
Seasons one to seven of the Showtime favorite are finally available to stream on Netflix. The show chronicles the story of writer Hank Moody (David Duchovny), a narcissistic alcoholic and sex-addict who attempts to find greater meaning in life one day.
The League
The FX sitcom set in Chicago follows a group of six friends who participate in a fantasy football league and overcome a variety of situations in their everyday lives in their determined effort to win. With the sixth season returning to the small screen this month, viewers can catch up with the last season as of September 2.
The Blacklist
The much-buzzed-about NBC crime drama stars James Spader, Megan Boone, Ryan Eggold and Harry Lennix. It follows former government agent Raymond "Red" Reddington who surrenders to FBI after avoiding capture for decades, on the condition that he works only with a female rookie FBI profiler, Elizabeth Keen. With a second season on the horizon, fans can get up to speed with the first season, available for streaming as of September 7.
About a Boy
The single-camera TV sitcom, based on the 1998 novel of the same name, follows successful songwriter and bachelor Will Freeman as his world is turned upside down by the addition of a single mother and their young child to the neighborhood. The show, starring David Walton, has been renewed for a second season and the first will be available on Netflix on September 14.
Arrow
Ahead of the October premiere of its third season, season one and two of the CW superhero series will also be available, starting September 14. Based on DC Comics character Green Arrow, the series stars Stephen Arnell, Katie Cassidy, Colin Donnell, and David Ramsey.
Bones
With season ten also set for premiere this month, season nine of FOX's crime drama, starring Emily Deschanel, David Boreanz, Michaela Conlin, and Eric Millegan, hits Netflix on September 16.
New Girl
Zooey Deschanel is back as quirky teacher Jessica Day on the latest season of the Fox sitcom, available for streaming on September 16. The third season follows Day as her relationship with roommate Nick Miller (Jake Johnson) becomes increasingly complicated.
The Fosters
The ABC Family series follows the lives of the Foster family, consisting of an interracial lesbian couple and their blended brood of biological, adopted, and foster kids. The second season of the show is available on September 17.
Revolution
The second season of NBC's now-canceled post-apocalyptic sci-fi series hit Netflix on September 22. The show takes place fifteen years after the start of a worldwide, permanent electrical power blackout.
Parks and Recreation
With seventh and final season of the NBC comedy (starring Amy Poehler as Leslie Knope) set for a midseason debut, this could be your last chance to catch up on the series. The sixth season is available on Netflix on September 26.
The Walking Dead
AMC's beloved post-apocalyptic horror drama, based on the comic book series of the same name, stars Andrew Lincoln as Rick Grimes, a sheriff deputy who awakens from a coma to find a world dominated by zombies. The fourth season will be available for streaming on September 28.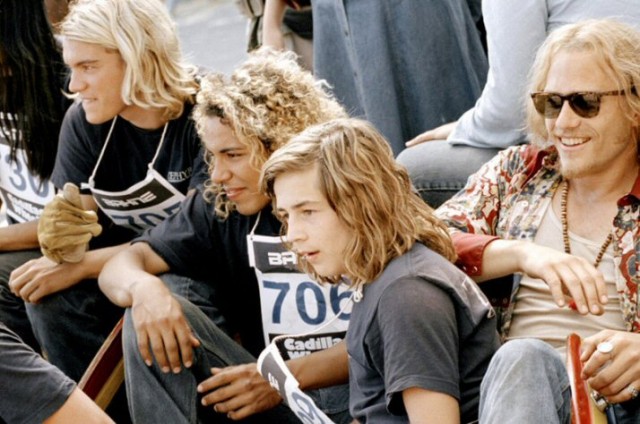 Cult classics
Lords of Dogtown
The 2005 bio drama is based on "Z-Boys," a revolutionary group of young and talented skateboarders from the Santa Monica area of California. Starring Heath Ledger in one of his most standout roles alongside Emile Hirsch, John Robinson, Victor Rasuk, and more, the movie has since garnered a devoted following. The movie is available for streaming now.
Cool Runnings
The 1993 sports film stars Leon, Doug E. Doug, Rawle D. Lewis, Malik Yoba, and John Candy and is loosely based on the true story of the Jamaica national bobsled team's debut in the 1988 Winter Olympics. The movie earned over $154 million worldwide and has gone on to become a cult favorite. It's now available for streaming.
The Blue Lagoon
The 1980 film, based on Henry De Vere's novel of the same name, follows Richard and Emmeline Lestrange, two young children that are shipwrecked on an island, but manage to survive and eventually fall in love as teenagers. The movie stars Shields, Christopher Atkins, Leo McKern, and William Daniels. While it was widely derided from critics, the movie nonetheless became the ninth biggest box office hit of that year, garnering over $58 million weekend. The film is available for streaming starting now.
2014 limited releases
Lullaby
The movie, starring Amy Adams, Garrett Hedlund, Jessica Brown Findlay, and Terrence Howard, centers on a musician who returns home to bid his dad farewell after a period of estrangement from the family. It's available for streaming on September 29.
The Double
This British black comedy, based on the novella of the same name by Fyodor Dostoyevsky, stars Jesse Eisenberg and Mia Wasikowska. It follows the story of a man nearly driven to breakdown after finding that his life has been taken over by a doppelganger. It's available on September 25.
Filth
The Scottish crime comedy drama stars James McAvoy as Edinburgh Detective Sergeant Bruce Robertson, a scheming, manipulative man who indulges in drugs, alcohol, and sexual abuse, and whose main goal in life is to gain promotion to Detective Inspector. The movie hits Netflix on September 11.
Blue Ruin
Also available this month is this 2014 thriller, starring Macon Blair, Devin Batray, and Eve Plumn, The movie, which was partly funded through a successful Kickstarter campaign, follows a mysterious outsider as he returns to his childhood home to carry out an act of vengeance and winds up fighting to save his estranged family.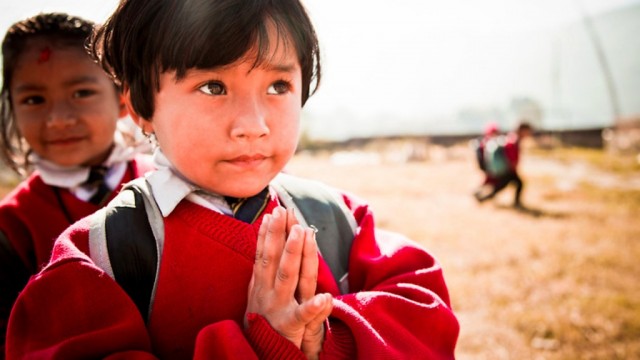 Documentaries
Girl Rising
Directed by the Oscar-nominated Richard E. Robbins, the 2013 movie tells the stories of girls from nine different countries. Each story reflects their struggles to overcome societal barriers and was voiced by renowned actors. It's available on Netflix now.
Mirage Men
The 2013 documentary revolves around the U.S. government's attempts to use mythology to cover up its advanced technology. The film is based on the 2010 novel of the same name and earned an overwhelmingly positive critical reception. It hit Netflix on September 1.
The Unbelievers
The 2013 documentary film follows Richard Dawkins and Lawrence Krauss as they speak publicly about the importance of science in the modern world. The movie includes interviewers with celebrities like Stephen Hawking, Sam Harris, Cameron Diaz, Woody Allen and more and is available now.
The Unknown Known
Directed by Errol Morris, this 2013 documentary revolves around the life of former U.S. Secretary of Defense Donald Rumsfeld. An exact streaming release date hasn't been revealed yet, but look for it this month.
More from Entertainment Cheat Sheet:
Want more great content like this? Sign up here to receive the best of Cheat Sheet delivered daily. No spam; just tailored content straight to your inbox.