35 Movies and TV Shows Fresh on Netflix
The start of another month means a whole new slew of TV series and movies will soon be available for your streaming and binge-watching pleasure on Netflix. This month, the company is adding a wide variety of film and shows to their service for viewers to enjoy from the comfort of their own living room. Here are 35 new films and show seasons available to watch on Netflix this August.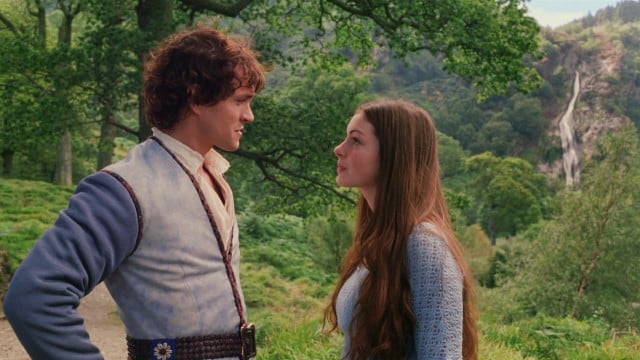 Family-Friendly Flicks
Ella Enchanted
The 2004 rom-com stars Anne Hathaway as Ella, a princess that's been given the "gift" of obedience as a baby that prevents her from being with her one true love. The fairy tale flick became available from August 1.
Airbud, Airbud: Golden Retriever 
The 1997 family comedy about Buddy, an abandoned dog with unusual athletic skills that gets adopted by a boy (Josh Framm) and his mother, arrived to Netflix on August 1. The 1998 sequel became available on the same date.
The Mighty Ducks
Netflixers can now catch the beloved 1992 film about a lawyer (Emilio Estevez) that's sentenced to coach a subpar kids' hockey team and ends up turning them into winners. The first follow up from 1994, D2: The Mighty Ducks, is also available for streaming now.
Freaky Friday
The 2003 remake of the Disney classic, starring Lindsay Lohan and Jamie Lee Curtis, follows a mother and daughter after they awake to find they've switched bodies. It hit Netflix on August 1.
The Nut Job
This 2014 animated family film about a mischievous squirrel named Surly, who plans a nutstore heist, will be available August 13.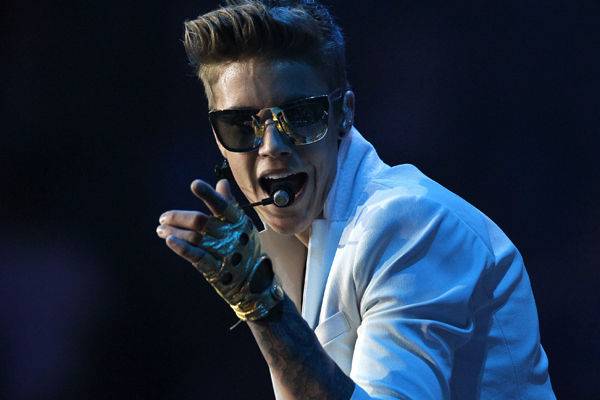 Biographical Films
Justin Bieber's Believe
The 2013 follow up to the pop star's first concert film biopic, Never Say Never, follows the singer on his "Believe" world tour. It became available on Netflix as of August 6.
The Gabby Douglas Story
The 2014 film tells the story of Douglas, the American gymnast who made history two years at the Summer Olympics by becoming the first black woman to win the Individual All-Around Championship.
Prefontaine
The 1997 biographical film chronicles the life of long-distance runner Steve Prefontaine (played by Jared Leto) and his early death at the age of 24.
Switchfoot: Fading West
Described as part rock concert film and part surf flick, this 2013 movie follows the alt-rock band Switchfoot during the 2012 "World Tour." It's available for streaming now.
Documentaries
Mission Blue
This 2014 Netflix documentary follows the campaign of oceanographer Sylvia Earle to save the oceans from toxic waste and is available to watch on August 15.
Cosmos: A Space-Time Odyssey
The 2014 program follows the original Cosmos series about the nature of time and space and features astrophysicist Neil DeGrasse Tyson as a host. It became available on August 7.
Dancing in Jaffa
The 2013 documentary follows ballroom dancer Pierre Dulaine as he returns to his hometown of Jaffa, Israel and teaches young Jewish and Palestinian Isralies to dance together. The film is available for streaming on August 12.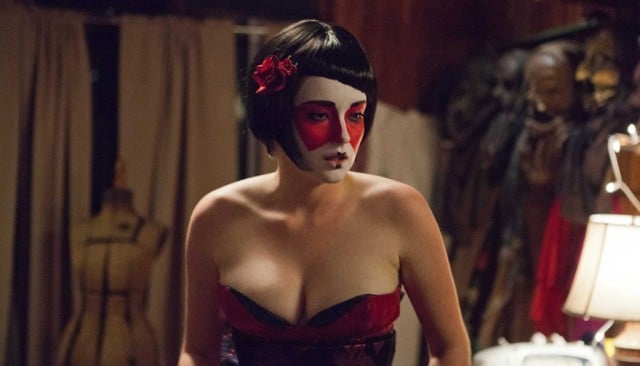 Horror
Stage Fright
The 2014 horror musical stars Allie MacDonald as Camilla Swanson, a teen who attends performing arts camp in the hope of following in the footsteps of her actress mom, but ends up getting terrorized. The movie is available for streaming on August 7.
Dead Silence
This 2007 scary flick, available for streaming on August 16, follows a grieving newlywed as he's forced to return to his haunted hometown in the aftermath of his young bride's death.
Kill Zombie!
The 2011 horror comedy follows two brothers and two crazy criminals after they emerge from a night in jail to find their hometown at the center of a zombie outbreak. It's available to watch on August 9.
Dramas
The Motel Life
This 2012 indie drama follows two brothers (Emile Hirsch and Stephen Dorff) on the run after one of them gets involved in a fatal hit-and-run car crash. The movie will arrive to Netflix on August 26.
Thanks For Sharing
The 2012 comedy drama features an ensemble cast, including Gwyneth Paltrow, Mark Ruffalo, and Josh Gad. Set in New York City, the movie follows Ruffalo as Adam, a man undergoing treatment for sex addiction when he meets a woman who he's seriously interested in (Paltrow.) It is available for streaming now.
Nymphomaniac Vol I and II
Those looking for something a little more graphic can tune into Lars Von Triers' two-part drama art film, which follows a self-diagnosed nymphomaniac as she describes her lifetime of sexual experience to a man who saves her. The movie is available for streaming on August 7.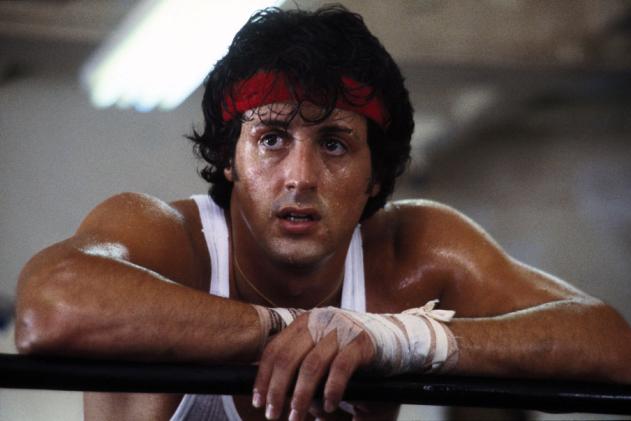 Old Favorites
Rocky — Rocky V
Rocky fans will be excited to learn that the first five of the boxing flicks, starring Sylvester Stallone and released from 1976-1990, was added to Netflix on August 1.
Spice World
The 1997 musical comedy film stars the pop girl group the Spice Girls they encounter a series of adventures (including an alien encounter) while on their way to a major concert at London Royal Albert Hall. The movie is available as of August 1.
The Birdcage
The 1996 film follows a gay couple that tries to pass themselves off as a "conventional family after their son's engagement to the daughter of an uptight U.S. senator." The comedy, starring Robin Williams and Nathan Lane, is available for streaming on Netflix now.
Mad Max
This 1979 postapocalyptic flick hit Netflix on August 1 and stars Mel Gibson as cop Max Rockatansky, who is about to retire when a gang murders his family, driving him to hit the road to seek revenge.
Broadway Related Flicks
Evita
The 1996 film adaptation of the musical of the same name stars Madonna as Eva Perón, a small town girl who becomes a star and ends up marrying president Juan Perón (Jonathan Pryce.) The movie is available for streaming now.
Kinky Boots
The 2005 film, which sparked a Tony award-winning Broadway play, follows the story of Charlie Price as he tries to take the fashion world by storm after he inherits a shoe factory. It is available as of August 1.
Addictive TV Shows
Once Upon A Time, Season 3
Jennifer Morrison and Ginnifer Goodwin reprise their fairy tale roles in ABC's fantasy series as they fight to keep their family and the town of Storybrooke from villainous characters. The season is available for binge-watching on August 29.
The Killing, Season 4
The highly anticipated fourth and final season of crime drama series The Killing was made available for streaming right after midnight on Netflix on August 1. Netflix picked up the series after it was canceled by AMC last year. This season will pick up with detectives Sarah Linden (Mireille Enos) and Stephen Holder (Joel Kinnaman) investigating the murder of a family with only survivor while also dealing with the fallout from season three.
From Dusk Til Dawn, Season 1
The horror series developed by Robert Rodriguez is based on the films about two robber brothers on the run from a lawman bent on bringing them to justice and the innocent family they hold hostage while fleeing. Viewers can stream the entire first season starting August 19.
Revenge, Season 4
The drama series starring Emily Vancamp as Emily Thorne, a young woman seeking revenge for her father's on the family that put her father in jail and caused his death. The fourth season will be available on August 29.
Parenthood, Season 5
The fifth season of the NBC comedy drama show follows the Bravermans, four California siblings as they juggle the parenthood with the ups and downs of daily life, including career and relationship problems and their own family drama. It will be available for streaming on August 25.
More From Entertainment Cheat Sheet: