4 Comic Book Characters Who Deserve Their Own Movies
Marvel recently announced that it's bringing a fan favorite comic book character, Deadpool, to the big screen for his very own film. Soon, the anti-hero will join the ranks of dozens of heroes — and villains — who have made the leap from page to big screen. Of course, some have made more successful appearances than others — fans would rather forget Daredevil and Green Lantern ever happened, after all. The potential for failure hasn't stopped studios from taking on more and more comic-themed movies, though. Here are four characters that fans are dying to see starring in films of their own.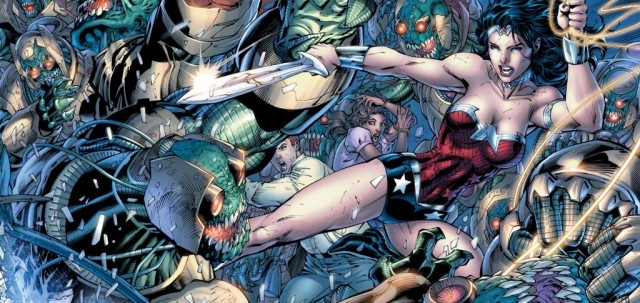 Wonder Woman (DC Comics)
She's one of the most recognizable superheroes on the planet, but in spite of a popular '70s television show and a failed 21st century attempt at a reboot, Wonder Woman has amazingly never had a film of her own. She will be making an appearance in 2016's Batman v. Superman: Dawn of Justice. But fans of Dawn of Justice are dying to see her get a movie all her own. The Avengers director Joss Whedon has tried — and, according to Screen Rant, failed — to get production off the ground. So far, there's no green light in sight for the Princess of Themyscira.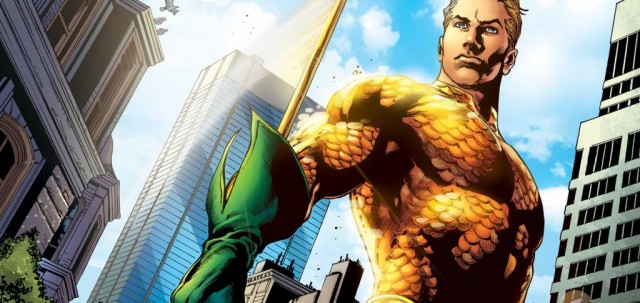 Aquaman (DC Comics)
This telepathic superhero can manipulate sea life and perform telekinetic feats, but he can't seem to drum up any interest from film studios. Aquaman — a.k.a Arthur Curry — is a founding member of the Justice League of America, and has appeared in DC Comics since the 1950s. He had his own animated TV series, as well as an unaired live action pilot. But other than an extended stint as Entourage star Vince Chase's superhero role of a lifetime, Aquaman has never hit it big in Hollywood. Things may be looking up for the amphibious hero, though — it's rumored that he'll appear in Batman v. Superman and Justice League as well.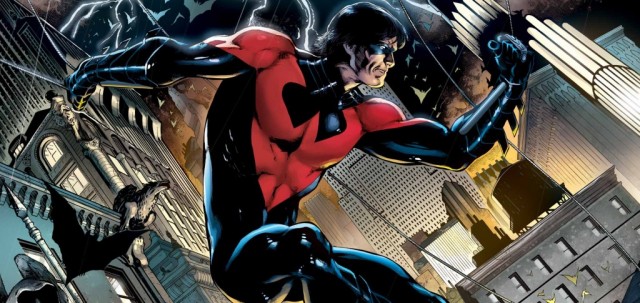 Nightwing (DC Comics)
Nightwing has had one of the most prolific stories in modern comic book history. The alter ego of Dick Grayson — who was once better known as Batman's boy-wonder sidekick, Robin — this dark crime fighter has had to deal with a lot, including taking on the mantle of his idol. Robin has definitely seen his share of big-screen time – from Batman Forever and Batman and Robin to the wink-and-nod at the end of The Dark Knight Rises. But fans of this hero, who has been named one of DC's all-time best characters, as reported by IGN, would love to see this caped crusader get a chance to shine in the cinema.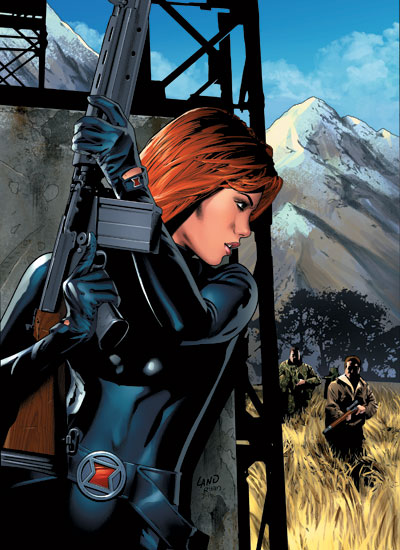 Black Widow (Marvel Comics)
We've seen her plenty in The Avengers, Captain America: The Winter Soldier, and Iron Man 2. But this sophisticated, brilliant assassin-spy is such an exciting and interesting character, few would argue with Black Widow getting a spin-off movie of her very own. Natasha Romanova is without a doubt one of the most popular S.H.I.E.L.D agents out there — even Scarlett Johansson, the actress who portrays her, is on board for a Black Widow movie, according to Contact Music. Given the tremendous success of the Avengers franchise films, it may only be a matter of time before fans' dreams become a reality.
More From Entertainment Cheat Sheet:
Want more great content like this? Sign up here to receive the best of Cheat Sheet delivered daily. No spam; just tailored content straight to your inbox.