Top 4 Financial Lessons to Take from Fox's 'Empire'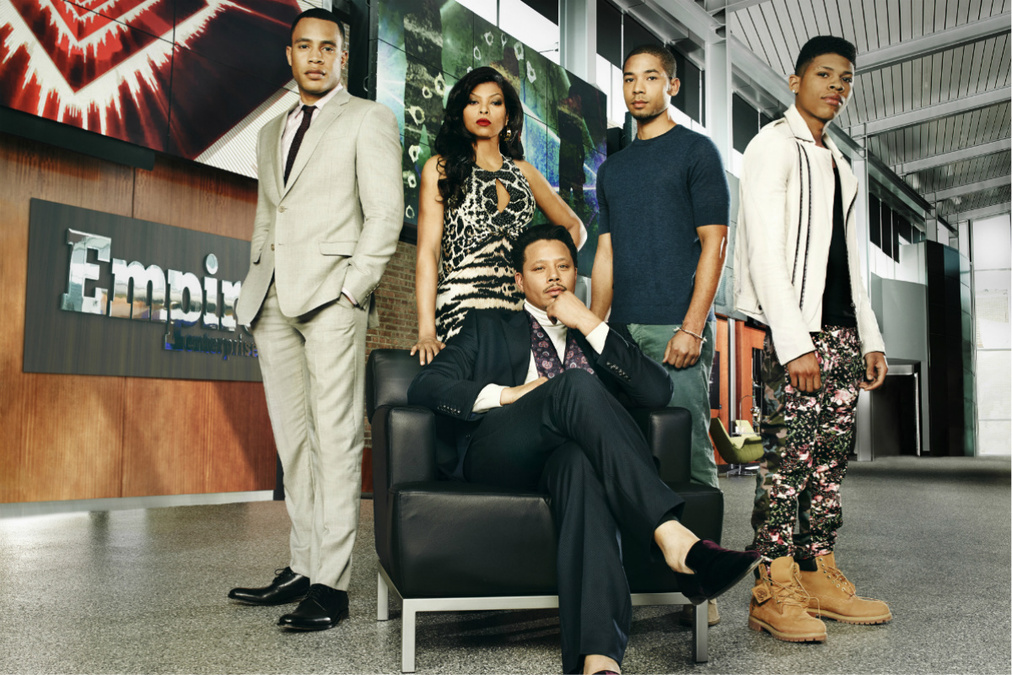 Who says you can't learn valuable lessons about money from the latest primetime drama? The new Fox television series Empire, which boasted more than 14 million viewers in its ninth week, contains nuggets of financial wisdom that can be gleaned from each episode. If you haven't seen the show, here's a quick recap.
Empire is based on fictitious music company called Empire Enterprises. Lead character Lucious Lyon (played by actor Terrence Howard) is racing to name a successor for his company after learning he has months to live due to an ALS diagnosis. His sons Jamal, Hakeem, and Andre duke it out to see who will become the new head of the company. Meanwhile, Lucious's ex-wife Cookie (played by actress Taraji P. Henson) fights to keep the brothers from destroying their father's legacy.
Here are four financial lessons you can learn from Empire.
---
 1. Always take the money
When Jamal rebuffs Lucious's attempt to offer him money for living expenses, Lucious responds by saying: "You're disobeying the very first rule of music, son. Always take the money."
Similarly, when you don't take advantage of your employer's retirement plan match, you're leaving free money on the table. Surprisingly, only about 77% of employees contribute enough to receive a match, according to a recent TIAA-CREF survey. You can claim your cash by contributing up to the amount required by your employer in order to receive the match. And once you are fully vested, all of the matching funds are completely yours. So follow Lucious's wise words and take your money.
2. Protect assets when going into business with a significant other
Lucious creates a very complicated love triangle by going into business with both his ex-wife and his fiancée. Cookie helped fund Lucious's business by contributing $400,000 while they were still married. The couple separated for 17 years (and later divorced) while Cookie was completing a jail sentence for drug possession.
However, upon her release, she demands that Lucious make her co-owner of the company or threaten to reveal the cash she contributed is actually drug money. At the other end of this triangle is fiancée Onika, who is on a war path after she and Lucious have a lover's quarrel. Onika attempts to decimate Empire Enterprises by stealing its most lucrative artists and convincing them to work with a competitor.
It is important to protect financial assets when entering marriage. Drafting a prenuptial will help shield assets by outlining each person's property rights after saying "I do." But don't worry if you're already hitched and didn't get a chance to draft a prenuptial agreement. You can always draft a postnuptial agreement, which is similar to a prenup, with the only difference being the document is drafted after tying the knot.
---
 3. Establish an estate plan
Lucious has a few precious months before he draws his last breath. From the looks of it, his estate plans seem to be up in the air. Before you kick the bucket, make sure your affairs are in order. Start by drafting a will outlining your final wishes. In the absence of a will, a court will get to make the final call on who gets your property. Almost 55% of American adults don't have a will, according to a survey by legal information site Nolo, so this happens quite often.
Also have a health care proxy in place to assist with making medical decisions. In addition, a financial power of attorney will be key to make sure your finances are properly managed in the event you are incapacitated. An estate planning attorney can assist you. Start by seeking recommendations from friends and family. You can also check out the American Bar Association's lawyer referral directory.
---
 4. Establish a succession plan
Succession planning, which is part of estate planning, is just as important. The main reason Lucious's business is embroiled in chaos is the fact that he doesn't have a solid estate plan in place. Lucious has no idea who is going to take over his company when he dies, so he leaves it up to chance by pitting his three sons against each other in a Darwinian fight to the death. Whoever garners the most record sales and buzz for the company wins the top spot.
Needless to say, his dart-throwing management style is not how you should plan your estate or manage a business. Entrepreneurs need to think about who will manage and own the business when they pass away. This can be achieved through establishing a succession plan that addresses how the business will be transferred and run. Seek the advice of an attorney who has experience with succession planning.
 More from Personal Finance Cheat Sheet:
Want more great content like this? Sign up here to receive the best of Cheat Sheet delivered daily. No spam; just tailored content straight to your inbox.