4 Grandmothers Who Still Rock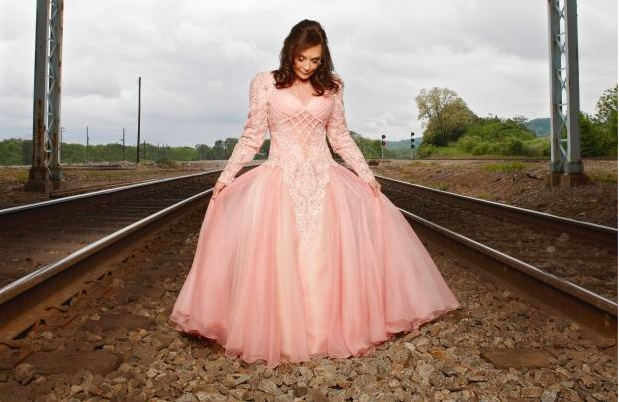 It's no news to anyone that gender inequalities abound in both rock music and the journalism that covers it. A recent article from NME entitled "25 Grandparents Who Still Rock" only had three women on its list, so I thought it appropriate to dig up some more grandmothers who still write, record, perform and generally kick musical ass.
Here are my additions to Joni Mitchell, Neneh Cherry, and Tina Turner, who appeared on NME's list.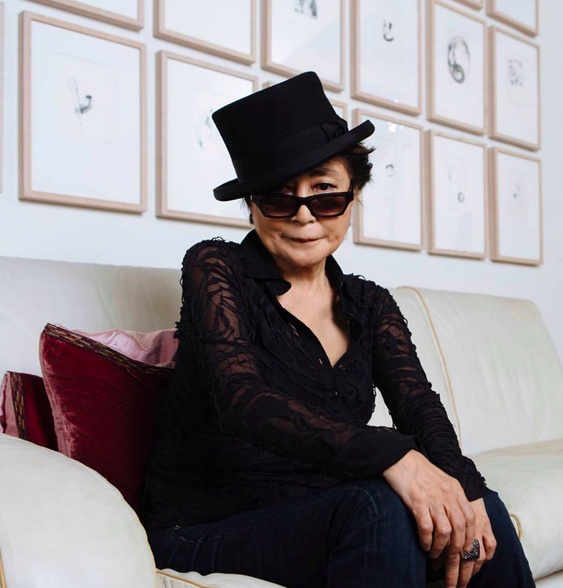 4. Yoko Ono
Anyone who supports Yoko Ono for anything can generally count on being harassed for it, but a woman who can still arouse such contention at age 80 (check the comments on the YouTube video below) is punk rock to the core in my book. While her own work was never really able to come out of the shadow of Lennon and the blame placed on her for breaking up the Beatles (I understand blame is one of the stages of grief, but come on guys, it was not a one-woman job), Ono's bizarre avant-garde was a big influence on female punks like Siouxie Sioux. Ono has collaborated musically with artists as diverse as John Cage, Sonic Youth, and Elvis Costello, in addition to Lennon.
Ono released an album called Take Me to the Land of Hell with the Plastic Ono Band earlier this fall that was produced by son Sean Lennon and featured an array of famous guests. Pitchfork said of the album that Ono "barely sounds out of her Twenties" and that her characteristic wail "ache[s] as hard as the spread of a dull blue bruise." Yoko is a grandmother of two.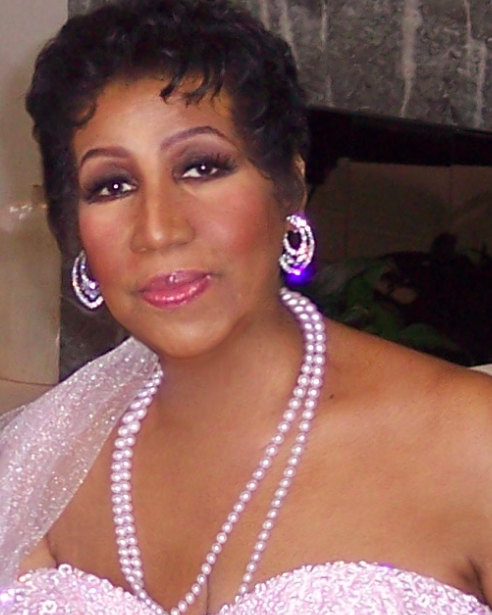 3. Aretha Franklin
Aretha Franklin has three grandchildren: Jordan, age fifteen; Victory, age ten; and Gracie, age three. The Queen of Soul performed at President Obama's 2009 inauguration, still tours regularly, and reportedly is working on an album with producers Babyface and Don Was. Franklin has suffered from numerous health issues over the years, but the 71-year-old seems optimistic about working on her new album in Detroit under the wing of the inimitable Clive Davis. "Mr. Davis said he doesn't just want another CD," she said at a media event in Detroit earlier this month, according to the Detroit Free Press. "He wants a blockbuster event."
"I hope to have a really smashing CD that everyone loves," she went on to say. "Including me first."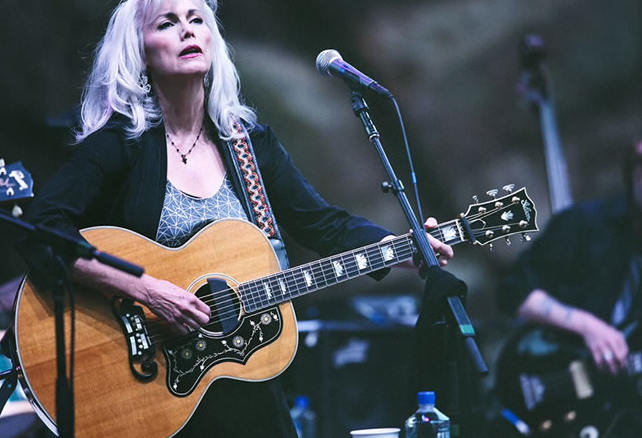 2. Emmylou Harris
Emmylou Harris is an artist with roots in country music, more famous for her collaborations than her solo work, though she's considered to be one of the most influential women in Rock & Roll history. Harris became a grandmother when her daughter gave birth to a daughter named Prudence.
Harris has famously collaborated with Bob Dylan (on the album Desire, including the Dylan classic "One More Cup of Coffee"), the Band, and Graham Parsons, among many others, and is renowned for her ability to harmonize. Harris also appeared on the soundtrack to the film O Brother, Where Are Thou?, which garnered more critical acclaim than the film itself and won Album of the Year at that year's Grammy Awards.  She received the attention of alternative rock fans with the release of her album Wrecking Ball in 1995, as by that time the country music industry had largely spurned her music and anything else that was good. Harris still records and tours actively, and is involved in promoting feminism and animal rights.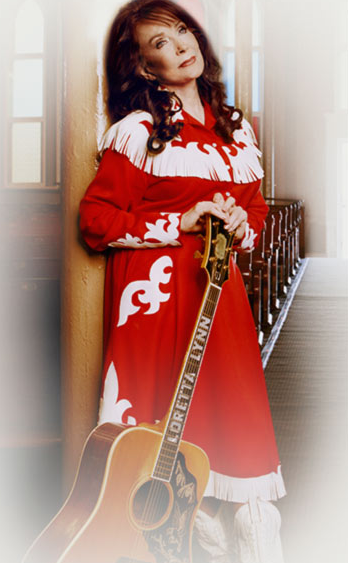 1. Loretta Lynn
Loretta Lynn has a whopping 21 grandchildren from the ages of 11 to 52. Lynn has maintained a vibrant career in country music since she cut her first single in 1960. With songs like "The Pill" — which was banned for its controversial message about a married woman with the new-found ability to enjoy sex with her husband without worrying about getting pregnant yet again — she is considered an early influence on the feminist movement.
In 2004, Lynn recorded Van Lear Rose in Detroit under the helm of Jack White, who produced and played guitar on the record, which won two Grammy awards. Lynn either wrote or co-wrote every song on the album and rumor has it that she recorded the vocal tracks for the entire album on the first take. While Lynn may be a country singer, any woman who can get the attention of a rocker like Jack White — who can hold her own with him in the recording studio and then steal both the show and a kiss from him (in the video for the single "Portland, Oregon") — is a woman who undeniably rocks. Lynn still maintains a heavy touring schedule and was chosen, along with Bob Dylan and Oprah Winfrey, to receive the 2013 Presidential Medal of Freedom. Talk about bad-ass.
Follow Jacqueline on Twitter @Jacqui_WSCS
Don't Miss: Earnings Gloom Spreads Over Major Markets.