4 Great Prison Dramas to Get You Through Your OITNB Withdrawal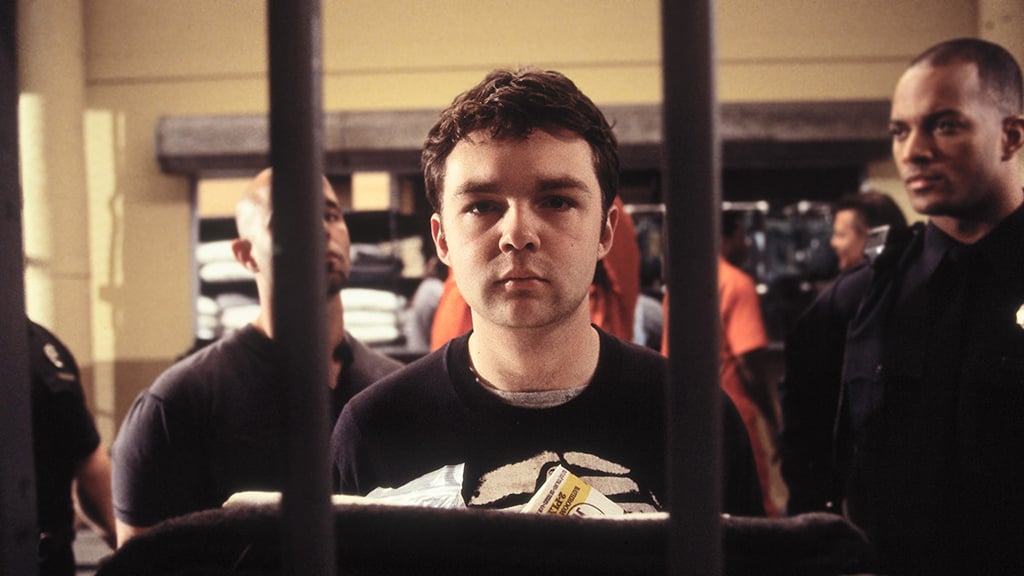 If you're like many Americans, you spent last weekend binging on the second season of the Netflix original series Orange Is the New Black. That means you're probably craving more. The good news is the hit series has been renewed for a third season. The bad news? It won't be available until next year.
If you're still in the mood for a good behind bars drama, there's hope. While there's a dearth of American prison dramas focusing on women's experience, there are still several gripping prison-based series' to help tide you over until our next glimpse into Litchfield life.
1. Oz (HBO, 1997-2003)
This controversial series — about prisoners at the fictional Oswald State Correctional Facility — has been called "engaging, often brutal" and "a high-tech horror" by critics. It's also been heralded as a "new TV classic" by Entertainment Weekly. What set Oz apart for many was that it humanized the characters without glorifying the experience of life behind bars. It was the first hour-long series produced by HBO, and features a spectacular ensemble and memorable performances from Ernie Hudson, Harold Perrineau Jr., Christopher Meloni, B.D. Wong, and many others. You can watch Oz on HBO GO and Amazon Instant Video.

2. Prison Break (FOX, 2005-2009)
How far would you go to save a loved one if you believed they'd been wrongly accused of murder? If you're like Michael Schofield, you're willing to commit your own crime and infiltrate the prison system to break your brother out. This fast-paced drama ran for four seasons on FOX and was well-liked by viewers and critics alike, who praised the tight storytelling and high suspense. It features meaty performances from Dominic Purcell, Wentworth Miller, Robert Knepper, The Walking Dead's Sarah Wayne Callies, and William Fichtner. You can watch Prison Break on Netflix and Amazon Instant Video.

3. The Wire (HBO, 2002-2008)
While this critically acclaimed series didn't take place solely inside prison, it provided a particularly realistic look behind bars several times over the course of its five seasons on HBO. The Wire follows a rotating cast of characters as they navigate the streets of Baltimore, and when some are incarcerated for their crimes, we follow them behind bars. The second season of The Wire focuses partly on the fate of several beloved characters from the first season as they serve time for their crimes and seek redemption — or revenge. You can watch The Wire on HBO GO and Amazon Instant Video.

4. Breakout Kings (AMC, 2011-2012)
While this AMC series never quite got off the ground — it was canceled after just two seasons — it still provides an intriguing look at prison life and the lengths people will go to when they want to escape it. Breakout Kings follows an elite task force assembled to capture fugitives. It has many of the elements that make other prison shows work — flawed but interesting characters, glimpses into the past to show how inmates ended up where they are, and compelling performances. Critics noted the casts' chemistry and its "artful action" sequences. You can watch Breakout Kings on Amazon Instant Video.
More From Wall St. Cheat Sheet: