4 Marvel Superheroes Set to Arrive on Original Netflix Shows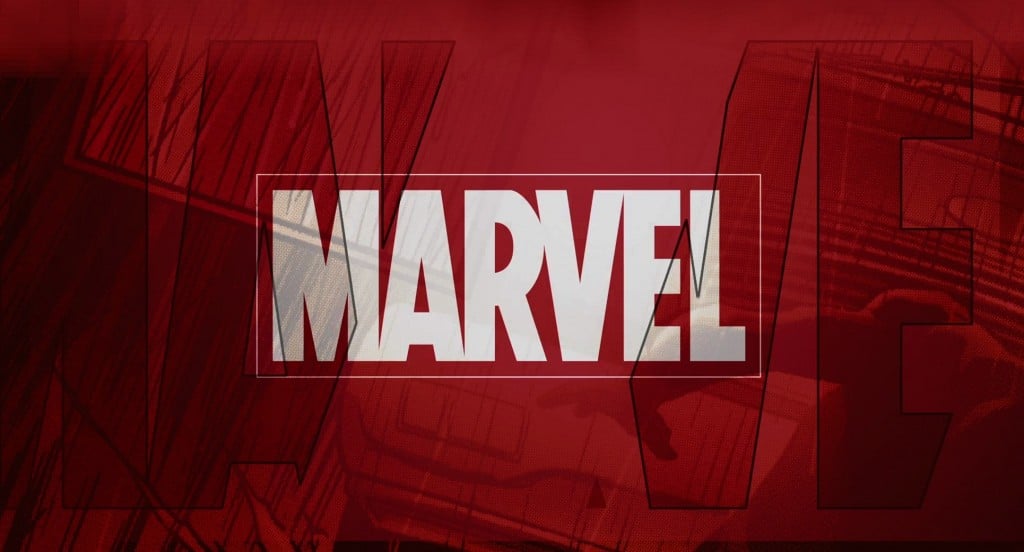 Just when it looked like Netflix (NASDAQ:NFLX) couldn't possibly up the ante in its push for original content, the streaming media provider announced a deal with Walt Disney Co.'s (NYSE:DIS) Marvel Entertainment that could potentially shake up the entire industry.
Not only will Netflix and the Disney unit team up to bring Marvel superheroes to the streaming service, but "Netflix has committed to a minimum of four, thirteen episodes series and a culminating Marvel's 'The Defenders' mini-series event." Those four series will focus on Daredevil, Jessica Jones, Iron Fist, and Luke Cage, in that order. And according to the press release, "the epic will unfold over multiple years of original programming, taking Netflix members deep into the gritty world of heroes and villains of Hell's Kitchen, New York."
"This deal is unparalleled in its scope and size, and reinforces our commitment to deliver Marvel's brand, content and characters across all platforms of storytelling. Netflix offers an incredible platform for the kind of rich storytelling that is Marvel's specialty," said Alan Fine, President of Marvel Entertainment. "This serialized epic expands the narrative possibilities of on-demand television and gives fans the flexibility to immerse themselves how and when they want in what's sure to be a thrilling and engaging adventure."
Netflix Chief Content Officer Ted Sarandos explained: "Marvel's movies, such as 'Iron Man' and Marvel's 'The Avengers', are huge favorites on our service around the world. Like Disney, Marvel is a known and loved brand that travels."
Here's a little backstory on each of the characters and what you can expect when the first of the series begins streaming on Netflix in 2015.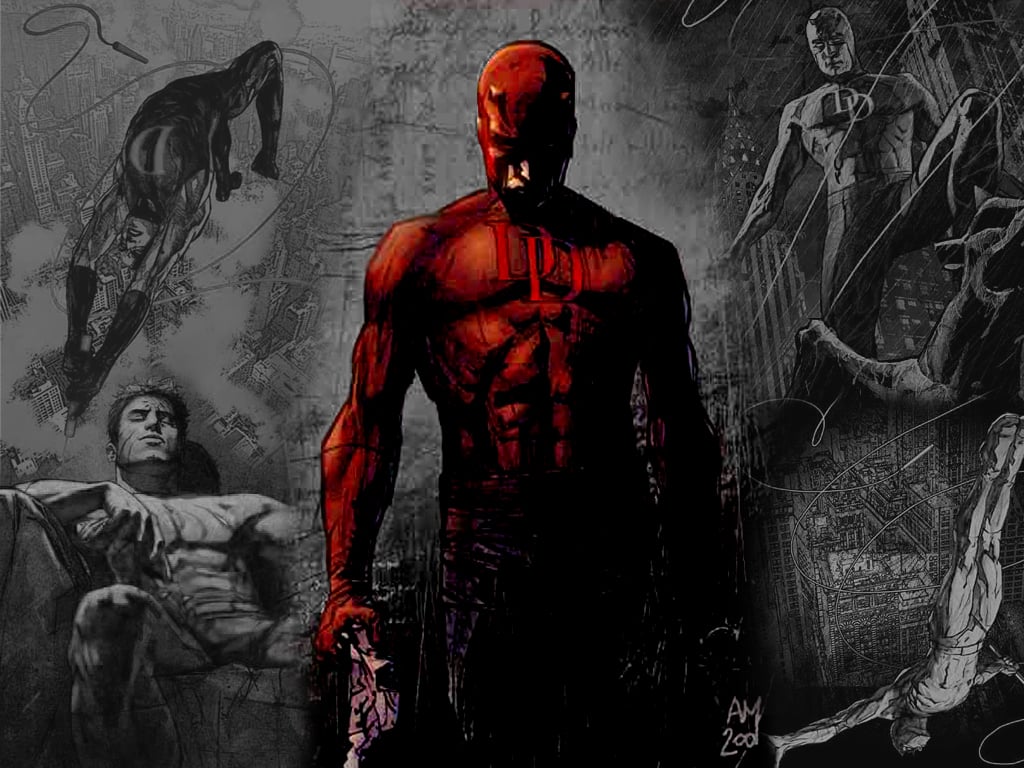 1. Daredevil
Daredevil is set to become the first Marvel superhero to get his own Netflix through the new deal. Created by writer-editor Stan Lee and artist Bill Everett, Daredevil first appeared in Daredevil #1 in 1964 and has since become one of the most popular and influential characters in the Marvel Universe.
While living in New York City's Hell's Kitchen, Matt Murdock is blinded by radioactive material that also heightens his remaining senses, leading to superhuman abilities. In many origin stories, Matt's father Jack Murdock, a boxer, is later killed by gangsters when he refuses to throw a fight because Matt is in the audience. The event leads Matt to pursue revenge against his father's killer as the superhero Daredevil.
While 2003′s Daredevil film adaptation with Ben Affleck hasn't left the average movie-goer with fond memories of the superhero, there's no doubt that the character has enormous potential, especially when one considers Frank Miller's influence on the character in the 1980s. Here's hoping Netflix and Marvel can get this action hero back on track.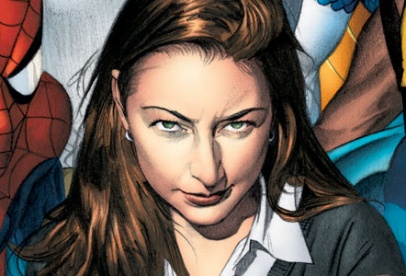 2. Jessica Jones
Jessica Jones first appeared in the Marvel Max imprint series Alias, which is not related in any way to the television series of the same name. The character and series was created by writer Brian Michael Bendis and artist Michael Gaydos, with Alias running for 28 issues from 2001 to 2004. Jessica Jones and other characters in Alias would later move to Bendis's next series, The Pulse. More recently, Jessica Jones has appeared as a regular character in the New Avengers series.
As a result of a chemical spill, Jessica Jones is given superhuman strength, the power to resist injury, and the ability to fly at sub-sonic speeds. In addition to her superpowers, Jessica Jones has also been portrayed as a skilled detective and an investigative journalist.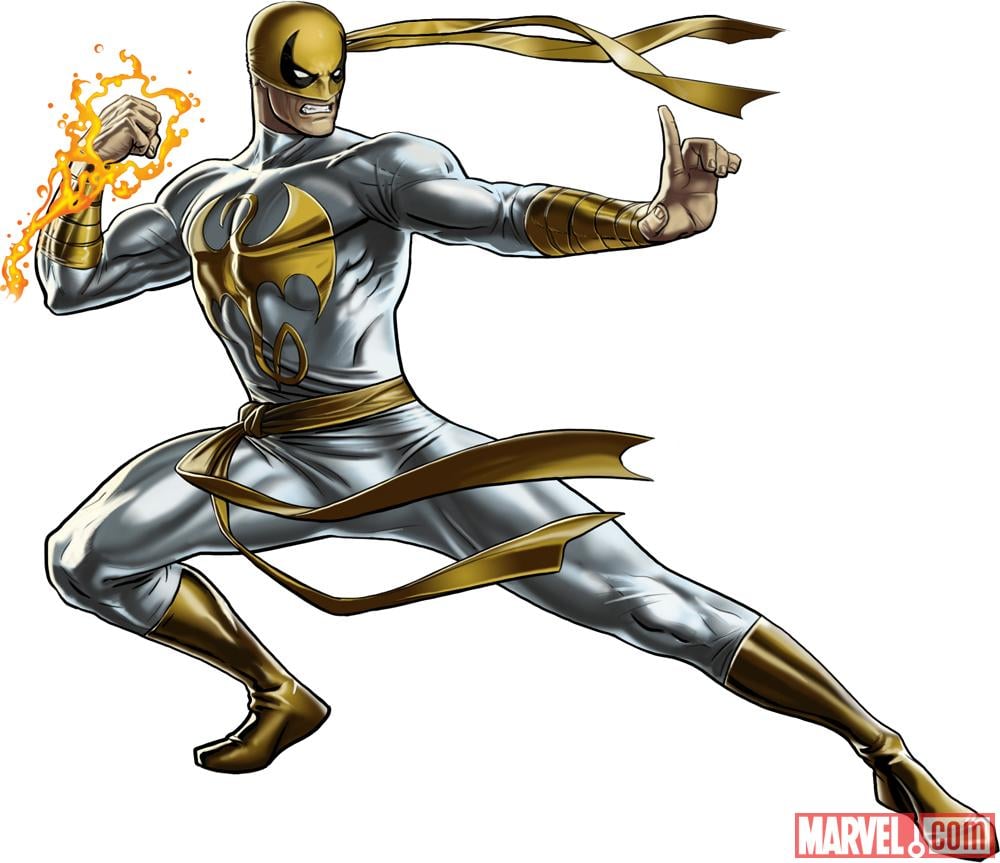 3. Iron Fist
Created by Roy Thomas and Gil Kane, Iron Fist (Daniel "Danny" Rand-K'ai) first appeared in 1974, and soon after acquired his own solo series. A skilled martial artist who possesses the power of the Iron Fist, Daniel has the ability to summon and focus his chi to enhance his natural fighting abilities. The power also allows Daniel to channel the energy into his hand, which manifests as a glowing or flaming fist that can smash into targets with superhuman strength.
Marvel had been attempting to finance an Iron Fist film as far back as 2000, when Marvel brought Artisan Entertainment in to co-finance and with Ray Park set to star. But the adaptation would be mired in starts and stops for nearly a decade when Marvel began hiring a new group of writers to launch its lesser-known properties such as Iron Fist, Black Panther, Cable, Doctor Strange, Nighthawk, and Vision. The new Netflix series appears to be taking the place of a film.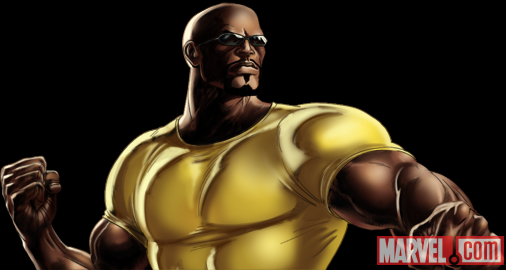 4. Luke Cage
Luke Cage, also called Power Man, was created by writer Archie Goodwin and artists George Tuska and John Romita, Sr. The character, which first appeared in Luke Cage, Hero for Hire #1 in 1972, possesses superhuman strength and near-impervious skin. The character is also one of the first African-American superheroes to star in his or her own comic series.
Born and raised in New York City's Harlem neighborhood where he spends his youth in a gang called the Rivals, Luke is later sent to prison for a crime he didn't commit. When he undergoes an experimental procedure in exchange for parole, the experiment inadvertently grants Luke superpowers that he uses to escape prison. Luke then becomes a "hero for hire" on the streets of New York City, later forming a partnership with Iron Fist.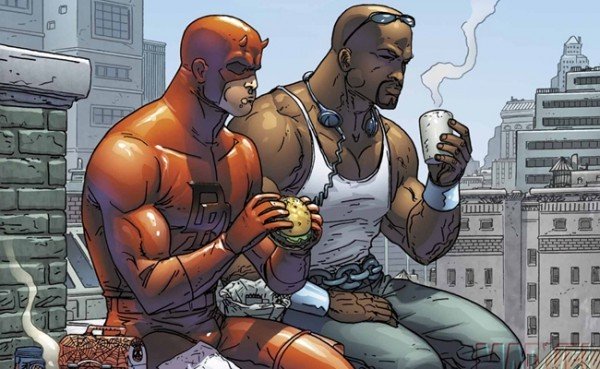 5. The Defenders
According to the press release, The Defenders will be a "mini-series event that reimagines a dream team of self-sacrificing, heroic characters." Taking a page out of the successful Marvel Cinematic Universe model that saw The Avengers become the third highest grossing film of all-time, Marvel and Netflix are hoping that they can see similar success after they "release a minimum of four, thirteen episodes series" over the span of several years.
In the Marvel comics, The Defenders have often been presented as a group of individualistic outsiders known for following their own agendas — think of The Defenders as an even more self-serving and undisciplined group than The Avengers. The Defenders is also viewed as the lesser of the two superhero groups, although the group was portrayed as the premier superhero team in an alternative timeline in the Age of Ultron series.
While this iteration of The Defenders will feature Daredevil, Jessica Jones, Iron Fist, and Luke Cage — each of whose individual series is based in New York City — the original group first showed up in 1971 in Marvel Feature #1 and featured Doctor Strange, the Hulk, Namor, and later the Silver Surfer. Later iterations had more or less rotating members, with Doctor Strange and the Hulk usually the mainstays of the group.
Don't Miss: Lions Gate Banks on Blockbusters to Attract Investors.