4 Hollywood Movie Stars Who Also Rocked Indie Films
Many of Hollywood's most sought-after performers — like Jennifer Lawrence and Ryan Gosling — got their start in independent films. With the buzz that often comes from a great indie role, it makes sense why many up-and-coming actors try their hardest to make it in that market. But in recent years, some of Hollywood's elite actors have taken a step away from big budget studio flicks to focus on smaller, more character-driven roles — even if it means a smaller paycheck.
Some succeed, earning critical praise and some of the industry's most sought-after awards. Others aren't so lucky, and find themselves being branded as actors who tried to be serious but didn't quite make the cut. Here are a few actors and actresses who've made a name for themselves on the indie scene long after they were household names.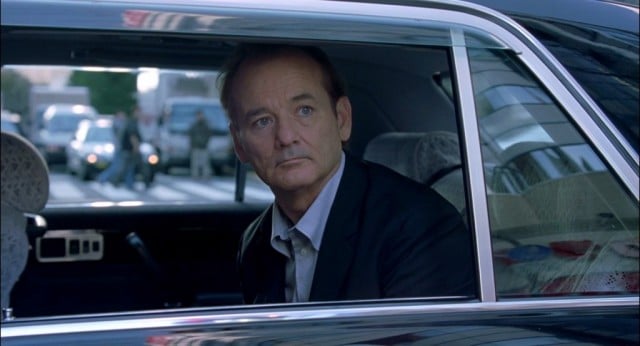 1. Bill Murray
He got his start on the comedy scene with a memorable stint on Saturday Night Live and iconic roles in classic films like Meatballs, Caddyshack, Ghostbusters, and Groundhog Day. But in the late 1990s, Bill Murray took a big risk with his career — and it paid off big time. After a string of box office flops, Murray joined the cast of up-and-coming independent filmmaker Wes Anderson's film, Rushmore. His performance was of Herman Blume, a wealthy man who vyes with a teenager for the affection of an elementary school teacher. Murray earned tremendous praise for his turn, and subsequent roles in Andersons' films The Royal Tenenbaums and The Life Aquatic with Steve Zissou, as well as an equally strong turn in Sofia Coppola's Academy Award-winning indie, Lost in Translation, helped to revitalize his career.

2. Michelle Williams
This Dawson's Creek star made a name for herself with turns in the late '90s, both with her successful TV series and films like Halloween: H20 and Dick. But Michelle Williams distinguished herself as a seriously gifted actress with a string of independent films, including But I'm a Cheerleader and The Station Agent. In 2005, she earned her first Oscar nomination for her performance as the troubled wife of a closeted gay man in Brokeback Mountain. In the years that followed, she earned dozens more awards and nominations for independent films, including Oscar nods for Blue Valentine (2010) and My Week with Marilyn (2011). While Michelle Williams has dabbled in bigger budget pictures like Martin Scorcese's 2010 thriller Shutter Island, she's made it clear her heart is with the independent community.

3. George Clooney
For many, George Clooney is the actor of his generation. After hitting it big on the TV series ER, he's starred in dozens of highly successful films, including Oceans Eleven, O Brother, Where Art Thou?, and The Perfect Storm. But the choices he's made both in front of the camera and behind it have distinguished him as not only a blockbuster actor, but an artist with an independent spirit. In 2005, he financed and released an independent film, his directorial debut, Good Night, and Good Luck — a film about journalist Edward R. Murrow and his tensions with the McCarthy administration. Clooney wrote, directed and co-starred in the film, which went on to receive universal critical acclaim and numerous accolades.

4. Christina Ricci
This versatile actress grew up in the limelight with turns in memorable performances in Mermaids, The Addams Family, and Casper. But as she neared adulthood, she chose to turn to independent productions to find more challenging roles. Christina Ricci received widespread praise for her performance as a kidnapped tap dancer in Buffalo '66. Over the next several years, she starred in several other independent films, including Monster and The Opposite of Sex.
More From Entertainment Cheat Sheet:
Want more great content like this? Sign up here to receive the best of Cheat Sheet delivered daily. No spam; just tailored content straight to your inbox.