4 Musical Collaborations That Were Oddly Perfect
Musicians can often end up with odd bedfellows in the studio. Whether it's Aerosmith and Run-DMC teaming up for "Walk This Way," or Britney Spears and Madonna's generation-crossing "Me Against the Music," artists have rarely been afraid to operate outside of their normal comfort zone, even when it doesn't quite work. For a few collaborations that we've seen just in the last decade, we've had unexpected artists come together to make sweet, beautiful music to varying degrees of success. While some were a complete home run, others fell flat. What many have in common though is showing us just how well some artist complement each other's unique style.
1. Lady Gaga and Tony Bennett – Cheek to Cheek Album
Gaga and standards legend Tony Bennett first made each other's acquaintance back in 2011, when they were backstage at a charity gala they both performed at. That fateful meeting inspired them to work together on an album of pop standards entitled Cheek to Cheek (released in September 2014), featuring classics like "Anything Goes" and "It Don't Mean a Thing." The powerful collab checked it at No. 50 on Billboard's top 200 2015 chart, and even saw a No. 1 Billboard ranking upon its release. Stylistically, we see Gaga put aside her Artpop sound in favor of a jazz lounge feel, showing that generational paths can cross any genres.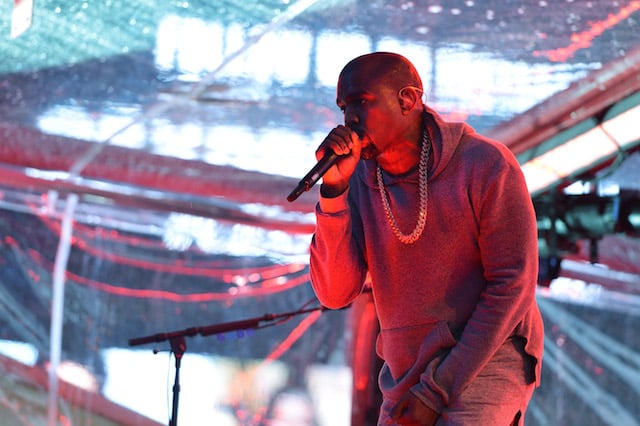 2. Kanye West and Paul McCartney – "Only One"
While many are remembering "Only One" as the song that inspired a lost generation of social media to ask, "Who is Paul McCartney?" the real news here was lost: Kanye West and Paul McCartney made a song together (the only stream of which exists right now on Kanye's site). Everyone's focus may be diverted, but the point remains that two legends from different times coming together is nothing short of treat for fans, even if it's just McCartney on piano playing largely a background role. In the track itself, Kanye shows his softer side as he sings from the perspective of his deceased mother. We can expect to hear more from the duo moving forward as well, with MTV reporting "Only One" (ironically) as the first of "several forthcoming collaborations with McCartney."
3. Ariana Grande and Zedd – "Break Free"
Ariana Grande is known far and wide as the diva of pop music, as well as the little singer with a big voice. On the other side of the aisle we have Zedd, one of EDM's biggest crossover superstars thanks in large part to hits like "Clarity" and "Spectrum." Together, they combined forces to create the ear-worm that is "Break Free." Pair Grande's vocal talents with Zedd's danceable electro production and you have a recipe for a hit. Zedd is, of course, no stranger to working with pop artists, having handed off "Beauty and a Beat" to Justin Bieber after deeming it unfit for his Clarity album.
4. Daft Punk and Giorgio Moroder – "Giorgio"
Daft Punk's Random Access Memories was one of the most anticipated albums of the last decade, with the revolutionary electronic duo crashing through genres as they infused disco and dance beats to perfection. But a crossover disco/electronic album wouldn't be complete without the godfather of that very style, Giorgio Moroder. Moroder was a pioneer of the synth sound in disco and electronic music, and many of today's EDM artists owe a lot of their success to the trails he blazed. Daft Punk of course saw an opportunity to honor a legend, recording a monologue from him about the history of music, and so "Giorgio by Moroder" was born.
More from Entertainment Cheat Sheet:
Want more great content like this? Sign up here to receive the best of Cheat Sheet delivered daily. No spam; just tailored content straight to your inbox.