4 of the Best Music-Themed Movies (That Aren't Musicals)
Pitch Perfect 2 was just the latest example of a music-themed movie that drew fans to the movie theater. Its predecessor, Pitch Perfect, was a surprise hit in 2012. It earned $113 million worldwide and put many of its stars on the map. One of the film's most memorable moments even spawned a top-20 pop hit, "Cups (Pitch Perfect's When I'm Gone)."
It's not a surprise that musical movies are a big hit — as Quentin Tarantino once said, "movies and music go hand in hand." Usually, musicals — high-production films with sweeping song-and-dance numbers — tend to get most of the buzz in the industry.  But movies about music can be just as powerful. Here are 4 fantastic films about music, musicians, and the mark they leave on the world.
1. The Blues Brothers (1980)
What started as a sketch on Saturday Night Live turned into one of the most beloved music films of all time. The Blues Brothers stars Dan Ackroyd and Jim Belushi as siblings who try to put their R&B band back together in order to raise money for the failing orphanage they grew up in. It came about amid the duo's musical act gaining popularity around the country. The Blues Brothers features a slew of performances from legendary blues and soul artists, including James Brown, Aretha Franklin, and Ray Charles. What's more, it shows that whether you're in a dive bar down south or a swanky city hotel ballroom, you can celebrate music.
2. This Is Spinal Tap (1984)
Rob Reiner loved documentaries about rock stars so much, he decided to make an entire movie to honor them. The end result was This Is Spinal Tap, a hilarious "rockumentary" that chronicles the tour of an imploding British rock band. It chronicles the band's ups and downs — including their inability to keep a drummer, some dismal album reviews, and a particularly hilarious moment where the band struggles to find the stage when it's time for them to perform. Comedy veterans Christopher Guest, Michael McKean, and Harry Shearer deliver a pitch perfect send up of self-absorbed musicians. Even the musical performances serve as an intelligently accurate parody of arena rock — and make this movie a must-see for any fan of rock music.
3. Almost Famous (2000)
Director Cameron Crowe spent much of his adolescence touring the country with rock bands like Led Zepplin and writing about them for Rolling Stone. He considered Almost Famous "a love letter to the music and family he found in rock & roll." The film is semi-autobiographical, and follows teenage William Miller (Patrick Fugit) as he criss-crosses the United States with the fictional band, Stillwater — and falls in love with their number one groupie, Penny Lane (Kate Hudson). Almost Famous gives viewers an intimate look at life on the road; the exhaustion and monotony; the heartbreak that comes from falling for someone you can't have; and most of all, the love of music.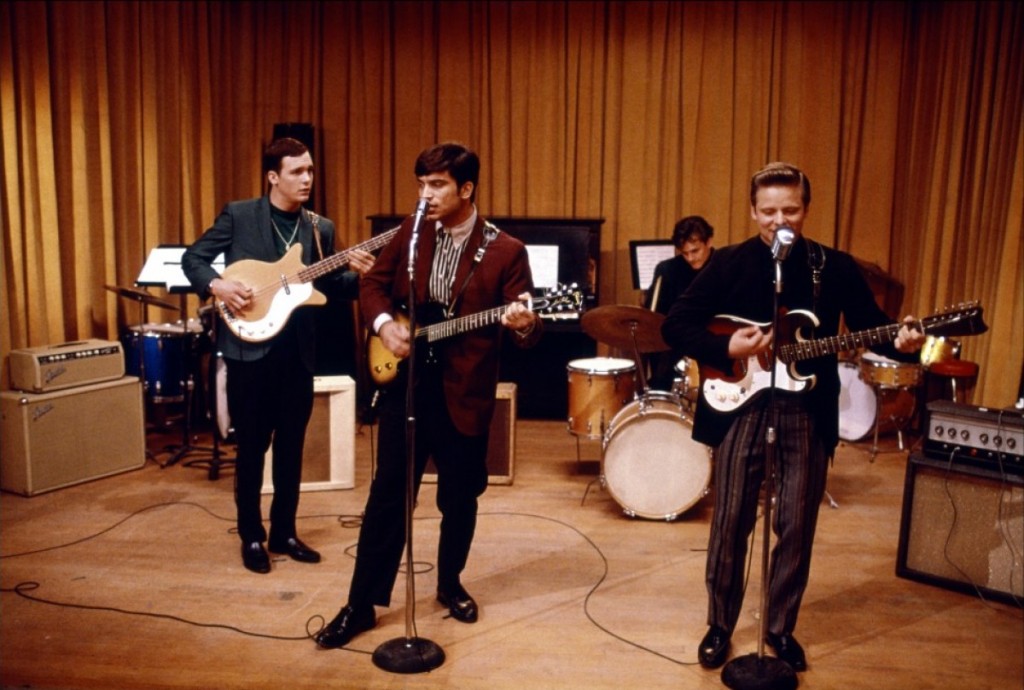 4. That Thing You Do! (1996)
The 1960s was a golden era for pop music — so it makes perfect sense that Tom Hanks chose to set his writing and directorial debut in that decade. That Thing You Do! is a comedy-drama about an earnest one hit wonder pop band. Hanks wrote, directed and co-stars as The Wonders' manager — he even co-wrote the songs performed by the band during the film. While the film has plenty of jokes and fun musical performances, it also shows the pitfalls of fame, and how quickly it can come to an end. That Thing You Do! also stars Liv Tyler,
More from Entertainment Cheat Sheet:
Want more great content like this? Sign up here to receive the best of Cheat Sheet delivered daily. No spam; just tailored content straight to your inbox.