4 TV Politicians Who Are Hard to Forget
If you've surfed the Web or turned on a TV in the past few months, chances are you've seen more than one politician on your screen. But if you're still in the mood for a little politicking, there are plenty of TV shows that can help you get your fix. It goes without saying that every great political show has at least one iconic politician in the fray. Here are four of the characters that will stay in your memory long — maybe even longer than this year's crop of candidates.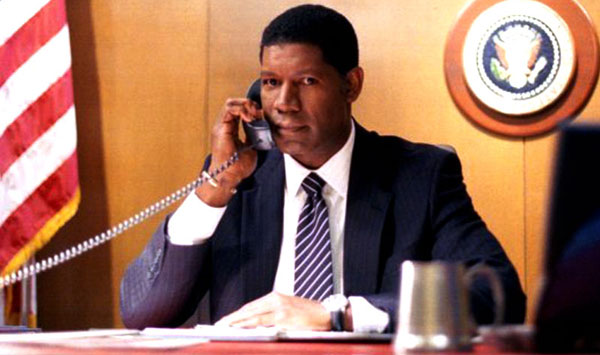 President David Palmer, 24
There are many reasons why fans of Fox's thriller 24 remember President David Palmer (Dennis Haysbert). As a candidate for Commander in Chief in the first season, he was a steely presence, morally upright and sharply opposed to the political maneuvering that happened all around him. In later seasons, he faced continuous pressure — threats to his life, temptation toward corruption, manipulative family members and allies, and the almost non-stop threat of a terrorist attack occurring on his watch. He handled these controversies with grace and strength, proving his leadership time and again and cementing his place as one of the most admirable and memorable TV presidents of all time. You can watch President Palmer in action on Netflix and Amazon on Demand.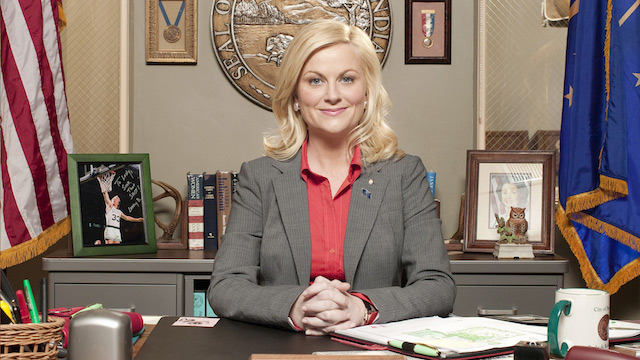 Leslie Knope, Parks and Recreation
She starts as the Director of Pawnee's Parks and Recreation Department, but soon heeds a higher calling. Part of what makes Leslie Knope (Amy Poehler) such a memorable politician is that we get to know her before and during her political life. Leslie takes her candidacy for City Council in stride, never waivering in her desire to win, even amid scandal and fierce opposition. Her gift for public speaking and persistence make her a worthy adversary for her opponents and one of TV's most entertaining and engaging politicians to date. You can watch Parks and Recreation on Netflix and Amazon on Demand.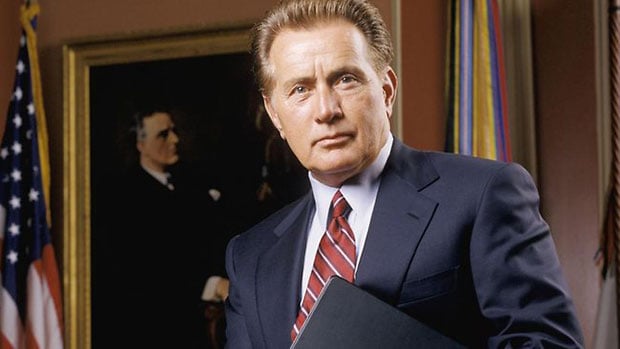 President Josiah "Jed" Bartlet, The West Wing
He overcame illness, an assassination attempt and more than a few complicated diplomatic issues. President Bartlet (Martin Sheen) wasn't just beloved by his staff, but by the millions of viewers that have watched The West Wing since it debuted on NBC in 1999. Despite his public deception — hiding his multiple sclerosis from the public —
He ultimately proves to be a logical, deeply passionate and trustworthy leader through his two terms as POTUS. You can watch The West Wing on Netflix and Amazon on Demand.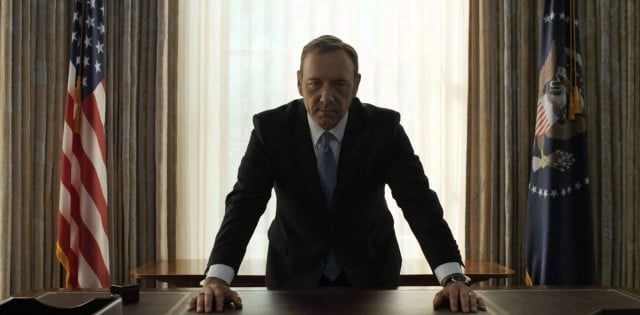 Frank Underwood, House of Cards
The other politicians on this list made the cut because of their leadership capabilities and strong moral fiber. House of Cards' resident manipulator has made the cut for a very different reason. Frank Underwood (Kevin Spacey) will never be known as a great humanitarian, but his savvy an skillful maneuvering makes him one of the most gifted politicians in TV history. You can watch Frank's cunning attempts to rise to the top of the political food chain on Netflix.
More from Entertainment Cheat Sheet:
Want more great content like this? Sign up here to receive the best of Cheat Sheet delivered daily. No spam; just tailored content straight to your inbox.