4 X-Men Films in Development at Fox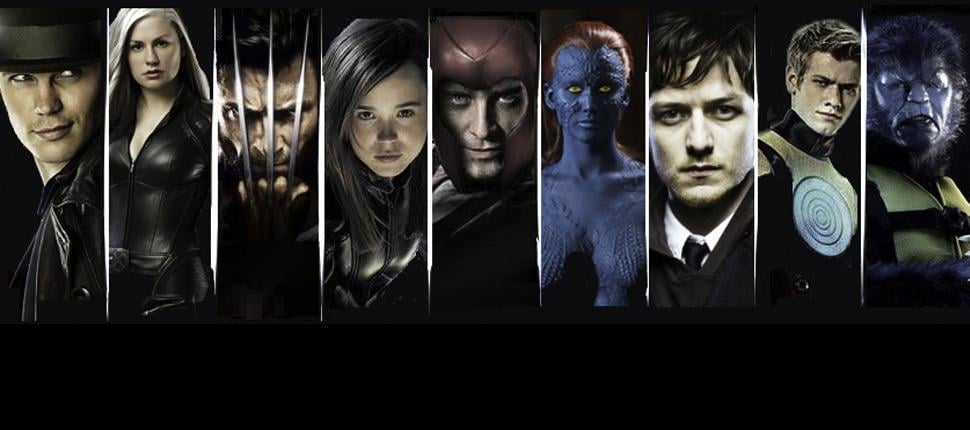 Following a rough patch that included films X-Men: The Last Stand (2006) and X-Men Origins: Wolverine (2009), it looks as though 20th Century Fox has finally righted the ship. With 2011′s X-Men: First Class and this summer's The Wolverine, Fox has now made two straight hits as the studio hopes to expand its comic-based properties starting with next summer's X-Men: Days of Future Past directed by Bryan Singer — the director of the series' first two installments.
Of course, the comic book based film world is much different than it was when Singer first released X-Men in 2000. At that time, Singer and Fox were credited with pushing the comic-based film genre to new heights, but most onlookers would agree that Warner Bros.' DC Comics-based properties and Disney's Marvel properties have both pushed ahead of Fox in the area.
But Fox is looking to change that with a series of films that seem to indicate a consistent series similar to Marvel's Cinematic Universe. Here's a list of four films based in the X-Men universe that are development at Fox and how they may be connected. Check them out after the jump.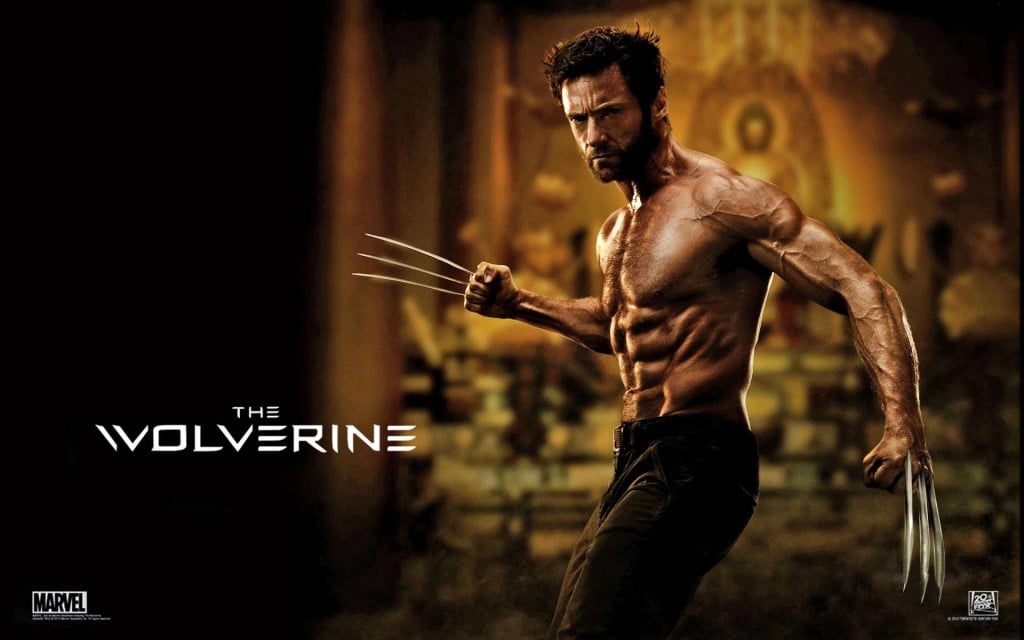 1. Third Wolverine Spinoff
While The Wolverine seemed to get lost in the summer blockbuster shuffle this year, the film recently became the second most successful X-Men title ever with a worldwide gross of over $413 million. As a result, it looks like Fox and The Wolverine director James Mangold are not wasting any time developing a follow-up, with Fox currently in talks with Mangold to write a treatment, according to the Hollywood Reporter.
The storyline for the film, which would see the return of Hugh Jackman in the title role, is currently being held under wraps with Lauren Shuler Donner set to produce. But given the way in which The Wolverine presented a short, after-credits scene setting up Wolverine's presence in next summer's X-Men: Days of Future Past, we may get a better sense of the future direction of the series when the latter film is released.

2. Fantastic Four Reboot
The reboot of Fantastic Four was announced all the way back in 2009, but the reboot didn't start to gain traction until July 2012 when Josh Trank signed on for the project — the director behind 2011′s surprise superhero hit Chronicle, which grossed over $125 million worldwide on a budget of $12 million while garnering a strong critical reception. Additionally, the film is being produced by Matthrew Vaughn and Simon Kinberg — the latter of which is also heavily involved with the film's writing.
However, when it comes to whether Fantastic Four and X-Men will crossover in ways similar to Disney's Marvel films, no one at Fox seems to have a consistent answer. Millar, the comic book writer behind Wanted, Kick-Ass, and several other respected comics who was hired by Fox last summer in a consulting role, seemed to hint that a crossover was a given. "Without question I think you have to see some of these guys showing up in each other's movies," he said in interview with SFX, before adding that it was also important to establish characters on their own before crossovers. But then Millar shot off the following Tweet when the previous story started to gain traction.
While it's a little unclear as to which news report Millar is referring to in this Tweet, it looks as though crossovers will be a given over the next several years, but not necessarily as soon as the Fantastic Four reboot.
3. Deadpool
A Deadpool film adaptation has been in various stages of development for several years, but exactly how close the complicated character is to being greenlit depends on who is being asked. Actor Ryan Reynolds, who depicted the character in X-Men Origins: Wolverine, has long championed the idea of a Deadpool-based film with director and visual effects specialist Tim Miller signed on as director. But given Reynolds' declining box office pull, Miller's relatively unproven record as director, and a story that needs a hard-R rating and continually breaks the fourth-wall, Deadpool certainly isn't without risks.
According to Miller, Zombieland screenwriters Rhett Reese and Paul Wernick recently turned in a draft to Fox and the filmmakers are not just waiting for the studio's response. "Deadpool is still alive, and we're just waiting for the studio to embrace what an amazingly fucking awesome film this would be," Miller told ClevverMovies. "Ryan is ready, I am ready, the fans are more than ready, we just need that elusive green light."
But even if the script is incredible (the leaked script is available online, which Reynolds has welcomed fans to read), Fox may not be open to Reynolds as a franchise lead give his recent box office bombs. With Miller's small body of directing, Fox isn't likely to give a potential Deadpool film loads of money even if they do greenlight the film. Still, the idea of a film version of Deadpool that interacts with the X-Men or the next team on this list would be a sight to behold.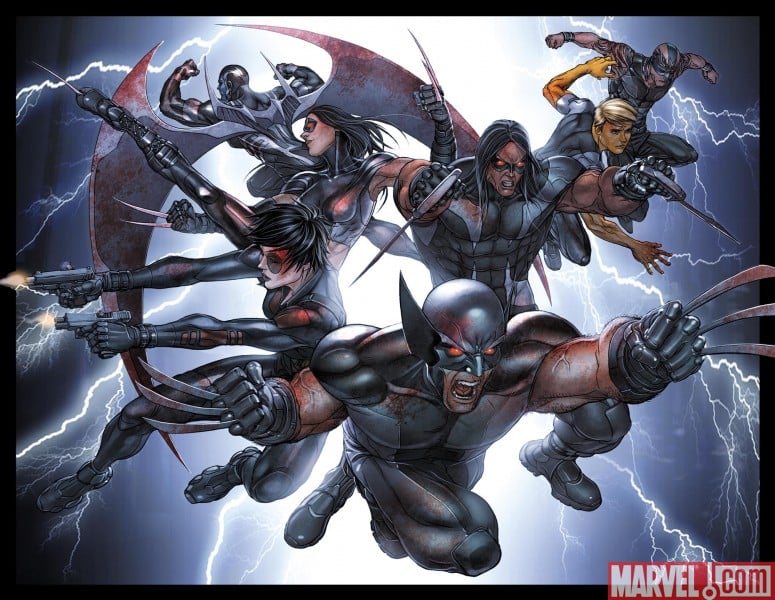 4. X-Force
Although there hasn't been any official word about an X-Force film from Fox, rumors have swirled for months now with more than a few facts hinting that an X-Force film is in the works — and nothing has been as conspicuous as 20th Century Fox move to register the domain name XForceMovie.com. If you don't know what X-Force is, the team has been led in comic iterations by cyborg superhero Cable, with a changing team of The New Mutants that has included popular characters such as Cyclops, Cannonball, Deadpool, Wolverine, Sunspot, and Warpath.
As website CinemaBlend points out, the existence of Sunspot and Warpath in Singer's Days of Future Past next summer has led many onlookers to believe that this is the biggest hint that an X-Force movie is in the cards. Sunspot and Warpath are two characters that do not show up in the Future Past comics — the primary storyline used for Days of Future Past – meaning that the two characters were weaved into the film version for seemingly no reason. That is, unless the two characters are set to be expanded upon.
Of course, Fox would still need to take the time to find a a strong lead for Cable — the central character in the X-Force. Additionally, Fox's interest in a Deadpool film could also add to the intrigue of an X-Force film, with a successful X-Force film leading to a Deadpool green light or vice versa.
Don't Miss: 5 Roles That Led to Matthew McConaughey's Turnaround.