5 Actors and Actresses to Watch in 2016
Fame happens fast. Two years ago, Chris Pratt was just a television star, and no one had ever heard of The Force Awakens's Daisy Ridley. But with some stellar performances in high-profile films, these actors have risen to the top of the Hollywood food chain pretty rapidly. But they aren't the first stars to have breakout performances — and they certainly won't be the last. Especially since 2016 is shaping up to be an exciting year for movies. With new installments from popular franchises to big budget renderings of classic literature, there will likely be a reason for just about anyone to hit up a movie theater over the next twelve months.
And with these new films, we get an added bonus: a chance to watch out for Hollywood's best under-the-radar talent — the next Chris or Daisy, if you will. Each of the actors on this list have some high profile films coming out — and these appearances could make them household names before the year is out. Here are five actors and actresses to watch for throughout 2016.
1. Anthony Mackie
This 37-year-old hails from New Orleans and is poised to impress television and movie audiences in 2016. But Anthony Mackie has already made a name for himself as a talented actor with appearances in 8 Mile, Brother to Brother, Oscar-winner The Hurt Locker, and the blockbuster Captain America: The Winter Soldier. He's endeared himself to many fans in the MCU for his enthusiastic, high-energy performance as Sam Wilson — a.k.a. The Falcon. And fans both casual and fervent remember his performance in Captain America: Civil War, a film in which his character took on a more active role. Plus, he appeared in the high-octane heist thriller, Triple 9 with Casey Affleck, Norman Reedus, and Woody Harrelson.
But Mackie also recently starred in another role — one that could easily win him new fans and increased attention. He portrayed famed Civil Rights activist Dr. Martin Luther King Jr. in HBO's star-studded film, All the Way. Mackie may soon be enjoying a much higher profile in Hollywood.

2. Margot Robbie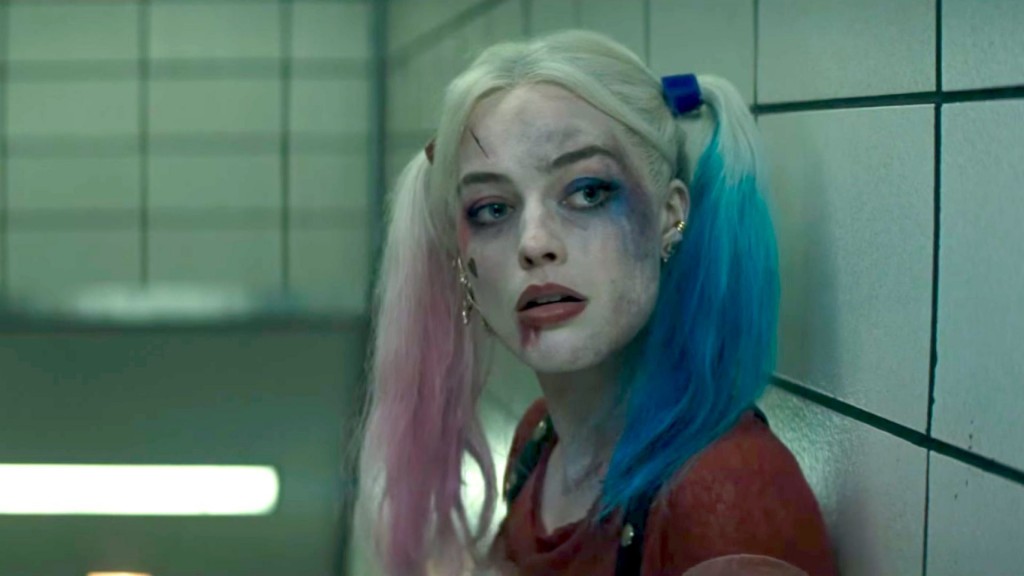 She's held her own against Hollywood icons like Leonardo DiCaprio and Will Smith. This year, Margot Robbie is bringing her unique brand of intelligence and charisma to three very different parts on the big screen. We first saw this 25-year-old Australian alongside Tina Fey in the Afghan War-themed comedy, Whiskey Tango Foxtrot. More recently, she appeared as one of the most famous literary love interests of all time, Jane Porter, in Warner Bro.'s live action adaptation, The Legend of Tarzan. But she'll likely gain the most attention for embodying one of the most infamous comic book antiheroes ever, Harley Quinn, in the highly-anticipated superhero thriller, Suicide Squad. By positioning herself as a supporting character, a leading lady and a committed character actress, Robbie is sure to gain some serious attention from fans — and potentially a big boost in her career.

3. Mads Mikkelsen
He's one of the most famous actors in his native Denmark. TV fans know him as Hannibal "the Cannibal" Lecter. But until 2016, Mads Mikkelsen has somehow managed to fly mostly under the radar. The 50-year-old won praise and attention in the States for his role in the criminally-underrated series Hannibal. But now that it's canceled, Mikkelsen has the opportunity to turn his attention to the silver screen. And he's doing so with gusto, appearing in two buzzed-about films. He'll appear alongside Felicity Jones, Forest Whitaker and Diego Luna in Rogue One: A Star Wars Story. And EW confirmed that he'll be playing the lead villain in Doctor Strange — which means he should have no trouble transitioning from his small screen hijinks to become a full-fledged force to be reckoned with in Hollywood.
4. Gal Gadot
Wonder Woman. In some circles, that's all you'd have to say to get a movie fan to pay attention. And by the end of the summer, that's who the world will know Gal Gadot as. But that doesn't mean that's all she has up her sleeve in 2016. While it's clear that this 30-year-old Israeli is best known for appearing as the iconic female superhero in Batman v Superman: Dawn of Justice, she has three other films hitting theaters throughout the year. She starred in this spring's action thriller Criminal, Triple 9, and the ensemble comedy, Keeping Up with the Joneses. In other words, moviegoers will have more than a fair chance to catch Gadot in action this year, even if they're not into that whole superhero thing.
5. Ezra Miller
Until recently, Ezra Miller has made a name for himself mostly in Hollywood's indie circuit, appearing in edgy lower-budget films like The Perks of Being a Wallflower and We Need to Talk About Kevin. In 2015, the quirky 23-year-old stole scenes in Amy Schumer's hit comedy, Trainwreck. But Miller may be poised to truly hit the big time in 2016 with an appearance in one of the most anticipated films of the year. This fall he'll appear as Credence in the Harry Potter spinoff Fantastic Beasts and Where to Find Them. It's too early to tell, but with Miller's quirky demeanor, he could easily become one of the most sought after character actors in Hollywood by the end of 2016.
More from Entertainment Cheat Sheet:
Want more great content like this? Sign up here to receive the best of Cheat Sheet delivered daily. No spam; just tailored content straight to your inbox.