5 Actresses Who Laid an Egg in 2013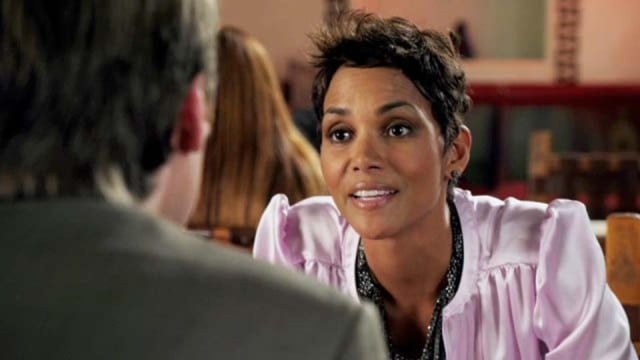 This year's Oscars will be held on March 2, when the world will find out which of the five talented actresses that have been nominated in the prestigious Best Actress in a Leading Role category will take home the golden statuette. However, before the Oscars celebrate what are considered to be the best performances of the year, there will be another, less-famous awards ceremony on March 1 that celebrates some of the worst performances of the year.
Since 1980, the Golden Raspberry Awards, or "Razzies," have "honored" the worst performances of the previous year.  Like the Oscars, the Razzies have also announced their nominees ahead of the main event. Here are the Razzies' five nominees for the 2013 Worst Actress Razzie award.
1. Halle Berry
Halle Berry garnered a rare double-nomination in the Worst Actress category at this year's Razzies for her performances in The Call and Movie 43. Although Berry is perhaps best-known for winning a Best Actress Oscar in 2001 for her critically acclaimed performance in Monster's Ball, she is also a beloved Razzie alumnus. Berry took home the Worst Actress Razzie in 2004 for her performance in Catwoman. However, unlike most actors and actresses who prefer to avoid the notoriety of a Raspberry, Berry reveled in her award and made a surprise appearance at the 2005 ceremony.
In The Call, Berry portrays a 911 operator who takes a life-changing emergency call from a young girl who has been kidnapped. Although the Razzies thought her performance was bad enough to deserve a nomination, many critics have noted that Berry's performance was not at all bad considering the film's many script problems. Berry's portrayal of 911 operator Jordan Turner even secured her a Teen Choice Award nomination this year.
However, the Razzie nomination for Berry's performance in Movie 43 is perhaps more understandable. The film's graphic and crude skits led one critic to call Movie 43 "the worst film ever." As noted by Chicago Sun-Times' film critic Richard Roeper, "Academy Award winner Halle Berry no longer can cite Catwoman as the low point of her career."
2. Selena Gomez
In Getaway, former Disney (NYSE:DIS) child star Selena Gomez plays a character known as "The Kid," who is kidnapped by a former race car driver played by Ethan Hawke. Unfortunately for Gomez's acting career, "getaway" might also describe what filmgoers will want to do after seeing her terrible performance in the film. Getaway was universally panned by the critics and currently has a 2 percent Tomatometer rating on Rotten Tomatoes. Hollywood Reporter film critic John DeFore noted that "Baby-faced Gomez is completely out of place as the tough-little-rich-kid" and that "she and Hawke have no chemistry."
Despite a cast that includes veteran actors such as Ethan Hawke and Jon Voight, the overall film also managed to fail miserably at the box office. According to Box Office Mojo, Getaway had a production budget of $18 million but only made about $10.5 million in the U.S.
3. Lindsay Lohan
Thanks to her performance in The Canyons, the public spotlight on Lindsay Lohan's personal life has shifted back to her acting, although perhaps not in the way that she intended. In The Canyons, Lohan plays the girlfriend of a sleazy trust-fund kid who initiates a series of bizarre mind games after learning about an affair she had with a coworker. The Star film critic Linda Barnard said the film "sticks a cinematic fork into Lindsay Lohan, signalling her screen career is well and truly done."
On the other hand, many critics believed Lohan pulled off a decent performance in an overall terrible film. Per critic consensus on Rotten Tomatoes, "Oppressively misanthropic and ineptly made, The Canyons serves as a sour footnote in Paul Schrader's career — but it does feature some decent late-period work from Lindsay Lohan."
4. Tyler Perry
Perennial Razzie nominee Tyler Perry has once again earned the attention of the Golden Raspberry Awards for his acting. Perry is no stranger to the Razzies, having garnered simultaneous Worst Actor and Worst Actress nominations in 2013 for his roles in the films Alex Cross, Good Deeds, and Madea's Witness Protection. Like last year, Perry has once again been nominated for Worst Actress for his portrayal of Madea, the title character of A Madea Christmas.
Although Perry failed to win any Razzies last year, A Madea Christmas has garnered a total of six Razzie nominations in various categories this year, from Worst Director to Worst Supporting Actor. Although it seems unfair to nominate a man portraying a woman in the Worst Actress category, the Razzies have an established tradition of honoring cross-dressing actors in this category. Adam Sandler managed to sweep the Razzies in 2011, thanks in part to his dual performances in Jack and Jill, the biggest Razzie winner in history.
5. Naomi Watts
The inclusion of Naomi Watts proves once again that even accomplished actresses are not immune from turning in Razzie-worthy performances. Like fellow nominee Halle Berry, Watts was also nominated for her work in two separate films, including her cringe-worthy performance in Movie 43.
Watts was also nominated for her leading role in Diana, a biopic about the late Princess of Wales. The film covers the last two years of Diana's life following her divorce from Prince Charles. Although Watts had previously won acclaim for her acting in films such as Mulholland Drive and 21 Grams, many critics savaged her performance in Diana. "Despite a peroxide hair-job, she looks, sounds and acts nothing like the Princess of Wales," noted Mirror film critic David Edwards. "Wesley Snipes in a blonde wig would be more convincing."
The thirty-forth Golden Raspberry Awards winners will be announced on March 1, 2014.
Follow Nathanael on Twitter (@ArnoldEtan_WSCS)
More from Wall St. Cheat Sheet: