5 Addictive Celebrity Memoirs and Biographies You Must Gift This Holiday Season
It's time to start thinking about what to get your special someones this year for the holidays. Why not gift a nice, juicy celebrity memoir for the starstruck fans in your life?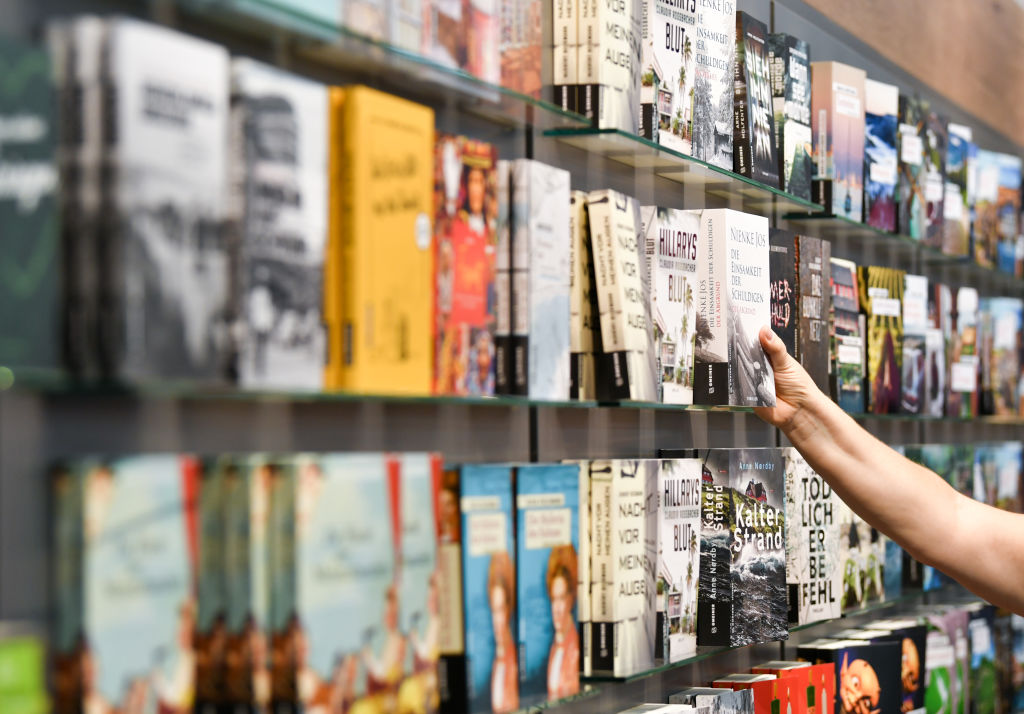 This was a bounty year for celebrity memoir and biography, from Elton John's Me to Carly Simon's memoir about her friendship with former first lady Jackie Onassis. There is something for everyone. Get shopping!
'The Beautiful Ones' by Prince with Dan Piepenbring
Although the singer, who died in April of 2016, didn't live to complete his memoir on his own, he did contribute quite a bit with content about his parents, his childhood, getting picked on at school because of his name. It is packed with touching photos and memories of the gone-too-soon legendary performer. Prince selected Piepenbring, advisory editor on The Paris Review to be his co-writer on the memoir, but sadly passed away only three months after the men had met.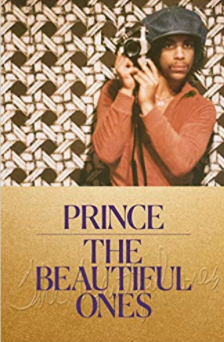 "[The Beautiful Ones] delivers much, much more than we had any reason to expect. . . . Prince took the project very seriously, and it shows in the work he delivered. . . The book does not scrimp on detail: Prince's handwritten manuscript, rendered in his famously precise cursive script . . . is reproduced in full. . . The Beautiful Ones brings so much new information to light that it's hard to imagine anyone being disappointed."—Variety
'Carrie Fisher: A Life on the Edge' by Sheila Weller
It will be three years this month that Carrie Fisher (and her incredible mother, actress Debbie Reynolds) left us. A new memoir looks at her courageous, talent-filled, and painfully honest life. It's written by Sheila Weller, award-winning magazine journalist and the author also of Raging Heart: The Intimate Story of the Tragic Marriage of O. J. and Nicole Brown Simpson.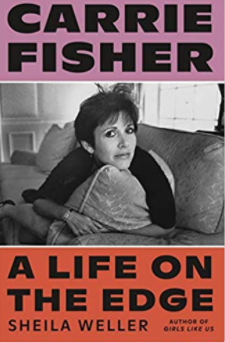 "As Weller illustrates so well in her biography, Fisher gave, and gave, and gave … mentoring generations of people around the world just by living large with irrepressible honesty and wit … Pulling from extensive research and interviews done with everyone from the neighborhood children Fisher grew up with to her extensive group of cherished friends … [i]t's a moving, truthful and a fitting tribute to its subject and to her unflappable courage and transparency. Reading Weller's portrait of Fisher, you will miss her, deeply."—Anna Spydell, BookPage
'Home Work: A Memoir of My Hollywood Years' by Julie Andrews with Emma Walton Hamilton
This memoir by Julie Andrews and her daughter, Emma Walton Hamilton, is a follow-up to Andrews' first memoir from 2008, Home: A Memoir of My Early Years. As the subtitle lets on, Andrews takes readers through her years in Hollywood from 1964's Mary Poppins to 1982's Victor/Victoria. Andrews' description of walking into a 1971 party with her husband and discovering cocaine was being passed around is alone worth the read.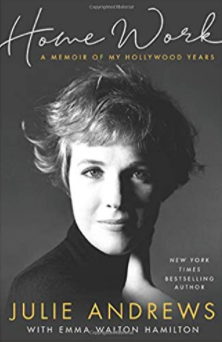 "Home Work is a quiet revelation. And by quiet I don't mean dull. The book is packed with emotion, action, gossip, and fascinating tidbits about craft. The Julie Andrews we get to know is salty, funny, passionate, hard-working, gracious, and above all, a brilliant vocalist and actress who has braved many disappointments."―O Magazine
'Me' by Elton John
In the singer's autobiography, musical legend Elton John talks candidly about his amazing life. From his decade-defining music to his famous friendships with everyone from John Lennon to Princess Diana, he candidly shares of painful and unbelievable moments. He opens up about his various suicide attempts, and as we know now, of coming through the other side to a happy ending, married to someone he loves and with children.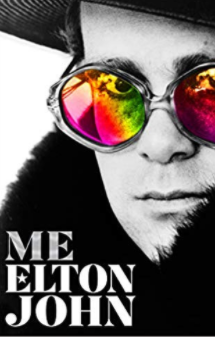 "Magnificent. . . . While Me is as colorful as you'd expect from an artist famous for his outlandish stage costumes and outsize temper tantrums, it is also so much more. . . . Fans who think seeing Rocketman was enough and can 'eventually' read his memoir, we can tell you: do not wait a long, long time. Me is a riveting, laugh-til-you-cry, heartfelt page-turner."
―Entertainment Weekly
'Touched by the Sun: My Friendship with Jackie' by Carly Simon
Singer Carly Simon opens up in this memoir about her friendship with Jackie Kennedy Onassis. It began in 1983 when the two met in Martha's Vineyard after Onassis' son, John Kennedy, Jr. introduced the two women and ended with Simon holding Onassis' hand on her deathbed in 1994.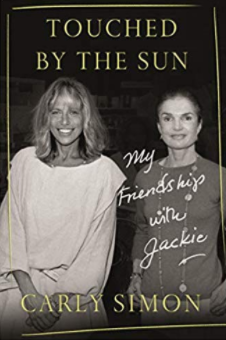 "In Touched by the Sun, Simon reveals an easy-going, playful side of [Jackie] that most people never saw ― sneaking a smoke during intermission at the opera, frolicking in the ocean off the Vineyard . . . The woman who would later edit several of Simon's children's books was 'just fun to be around.'"―Juliet Pennington, The Boston Globe
Read more: What To Expect From Mel B's 'Brutally Honest' Memoir