7 Athletes Who Got the 'Madden' Curse
Human brains are wired to seek out patterns, so it's no surprise that we find them, even when looking at randomized data. But sometimes there's more to it than that. Sometimes a pattern persists for so long it becomes hard to deny there's something to it.
For years, the mystery of the Madden curse has haunted the annual video game series. According to legend, something bad will happen to whatever athlete appears on the cover of that year's game. Whether it's an injury, bad publicity, poor performance, or an early retirement, the Madden curse has been blamed for it all.
And with the EA Sports game UFC 2, it appears that the Madden curse may be spreading to other titles. Here are seven notable moments in the history of what we're now calling the EA Sports curse.
1. Garrison Hearst — 1999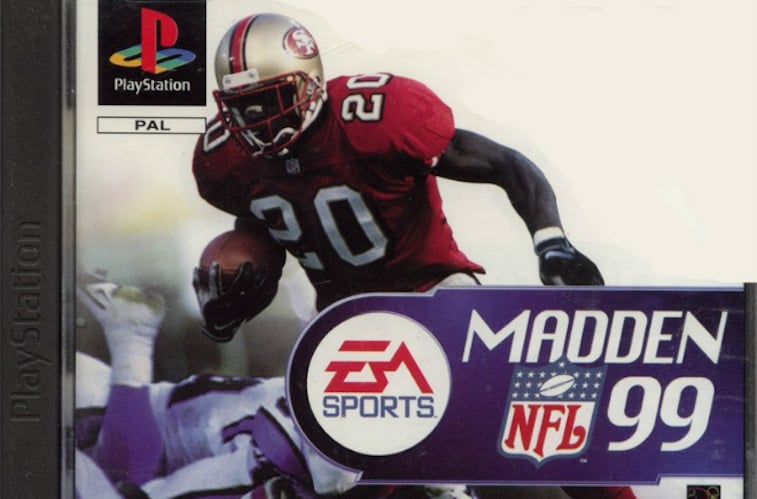 The first victim of the EA Sports curse was Garrison Hearst, who also happens to be the first person to grace the cover of a Madden game besides the portly announcer himself. Hearst was a San Francisco 49er when his stellar performance landed him on the cover of the 1999 installment of the Madden franchise. Lucky him, right? Wrong. That year Hearst suffered a debilitating ankle fracture that took him out of the game for two entire seasons. While he managed to squeeze out a couple of decent years after that, he never again reached the heights he achieved the year prior to appearing on the cover of Madden.
2. Michael Vick — 2004
After a killer year in which Atlanta Falcons quarterback Michael Vick racked up nearly 3,000 passing yards, Vick was chosen to appear on the cover of Madden NFL 2004. Not even a week after the game's release, Vick broke his right fibula in a preseason game. The injury was serious enough to keep him on the bench for most of the season. Once he came back, Vick was only able to amass 585 yards for the year. And unless you thought the Madden curse was a one-time thing, you may remember that Michael Vick got in a bit of legal trouble that landed him in jail for nearly two years.
3. Shaun Alexander — 2007
Shaun Alexander was a running back for the Seattle Seahawks who rang in a banner year during the 2005-06 season, rushing for nearly 2,000 yards and scoring 28 touchdowns. That performance (along with the steady rise leading up to it) caught the attention of the people at EA Sports, who put him on the cover of Madden NFL 07. But the Madden curse is strong, and it struck Alexander down with a bone fracture in his foot that spelled the end of his glory days. Alexander never again rushed even 900 yards, sinking what could have been a spectacular career, if not for a certain video game franchise.
4. Brett Favre — 2009
Packers quarterback Brett Favre was a Hall of Famer through and through by the time he retired from the game in 2007. The folks behind Madden NFL 09 thought, "Who better than this all-time great to put on the cover of this year's installment?" And so they did, which may or may not have kicked off the bizarre events that darken the final years of Favre's career.
After embarrassing himself by trying and failing to come back as a starter for the Packers the following season, Favre was traded to the Jets. There, he had some truly great games, but things started falling apart later in the season. After failing to get into the playoffs, Favre retired again, only to sign on with the Minnesota Vikings the following year. How much greater would his legacy have been if only he'd stayed in retirement? Thanks to Madden, we'll never know.
5. Ronda Rousey — 2016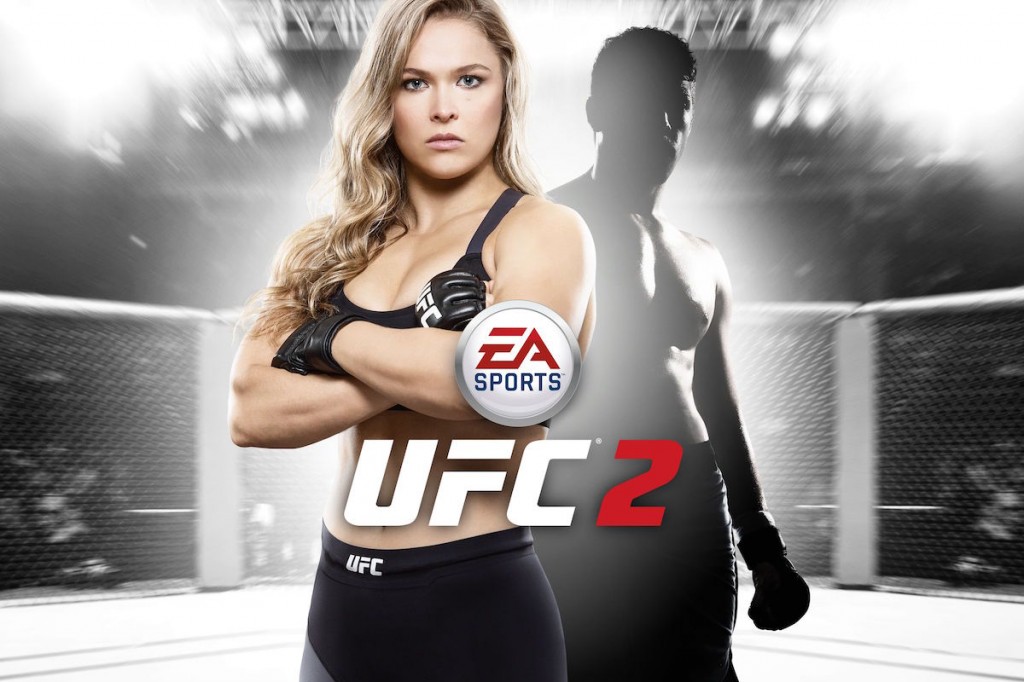 Which brings us to Ronda Rousey, a seemingly unbeatable mixed martial artist who had destroyed all of her competition in the UFC so handily that most of the matches lasted mere seconds. Then, the very week EA Sports announced that Rousey would be on the cover of UFC 2, Rousey was beaten and bloodied before being knocked out and defeated by relative newcomer Holly Holm at UFC 193.
This defeat seemed to suggest the Madden curse was beginning to spread to other EA Sports titles. If only another MMA fighter had heeded the warning …
6. Conor McGregor – 2016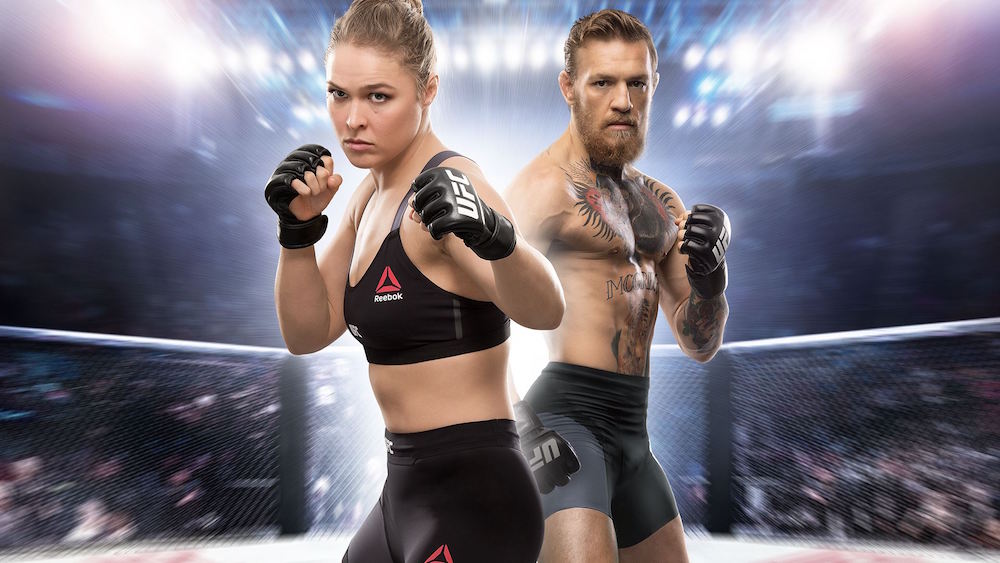 Destiny wasn't satisfied with Ronda Rousey's defeat, because once EA decided to use Conor McGregor as the male fighter on the cover of UFC 2, his fate was also sealed. As you can probably guess, after a series of fantastic victories that made him seem invincible, McGregor lost big time.
McGregor's very next fight after appearing on the game's cover, against Nate Diaz at UFC 196, turned out to be a major upset. After dominating for a round and a half, McGregor succumbed to a series of blows and ended up in a choke hold he couldn't escape. Of course, those who believe in the curse already knew his defeat was inevitable.
7. Rob Gronkowski – 2016
The cover player for Madden NFL 17 was none other than Rob Gronkowski, a tight end for the Patriots. Speaking with ESPN after the announcement that he'd be on the cover, Gronkowski shrugged off the possibility of the Madden Curse. "It's definitely reversed itself from back in the day. I feel like I've already went through all my injuries at that time, so I feel like I'm good. I'm blessed right now to be on it. I feel like everything is going to go smoothly." And go smoothly it did, until December, when Gronkowski went under the knife for back surgery, ending his season.
At least he's taking it in stride. He even teamed up with Electronic Arts for a Madden NFL commercial poking fun at the Madden Curse. Watch it above.
Remember, these are only a fraction of the stories of sadness and woe that have struck the cover athletes of EA Sports games. I'm not saying I believe in the curse, because that would be absurd. But there's no denying the correlation. Maybe the randomness of fate will ease up on these cover athletes in future years. Then again, judging by the curse's seemingly infinite power, I wouldn't count on it.