5 Big Video Game Leaks and Rumors: PlayStation VR and More
Like all industries, the world of video games is full of secrets. Marketing departments carefully time announcements in hopes of making the biggest possible impact. They tend to offer a trickle of information over the course of several months to keep gamer and press excitement high. But video games are also a large industry, so it's hard to keep all that coveted information secret.
This week we've caught wind of five rumors and leaks that seem to have a good chance of being true. So follow along as we try to peel back the curtain to see what's coming up in the world of video games.
1. Is The Bioshock Collection coming soon?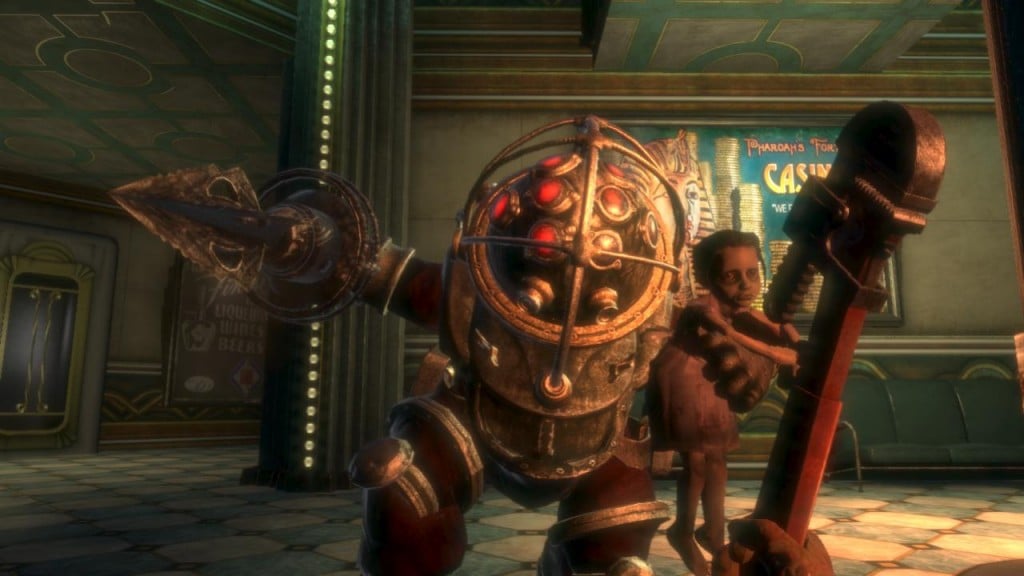 It seems like almost every big video game series from the Xbox 360 and PlayStation 3 has had a remastered collection come out on the new console generation. One of the most glaring omissions from that list is Bioshock.
If a slip-up from the South African retailer Raru is any indication, that may be about to change. The retailer listed a page for The Bioshock Collection, a game it said was coming November 27 to PlayStation 4 and Xbox One. If this is a real collection, this is the first we've heard of it. The page has been taken down, but you can see a Google cache of it here.
On the other hand, the listing didn't have a game description or box art, so who knows if it's real. But if it is real, the most surprising thing about this collection would be that publisher 2K hasn't announced it yet.
2. Hints about the Nintendo NX controller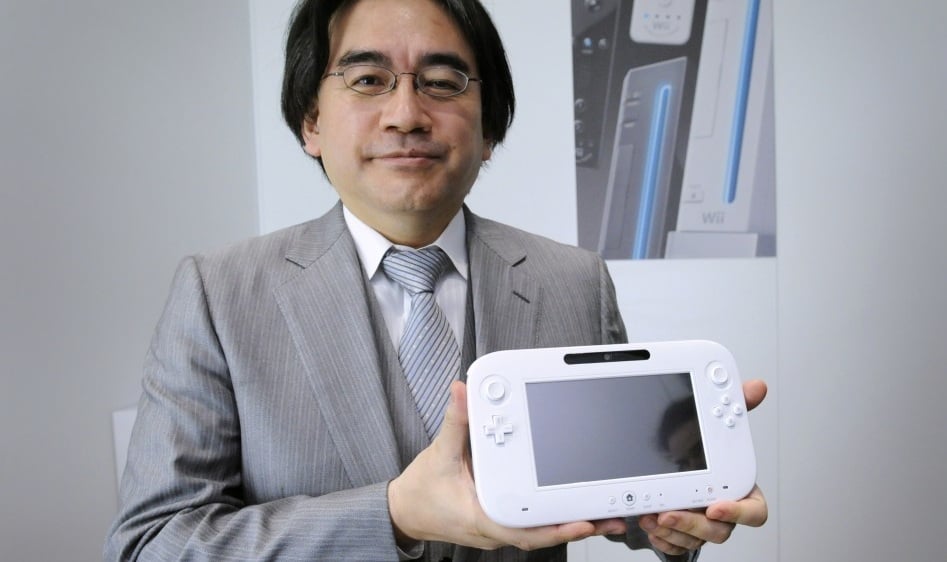 Nintendo patent applications have been leaking like crazy lately, which is not all that surprising, seeing as the company is currently making its next video game platform, codenamed NX. The latest patent application shows a device that looks a good deal like the Wii U GamePad (pictured above), except with two face buttons instead of four, and only two shoulder buttons.
The other interesting thing about the application is that the shoulder buttons have built-in "rotation detection," which means they're basically clickable wheels. If true, that's an interesting kind of input we haven't seen on a first-party controller. It's still anyone's guess what Nintendo has planned for the NX, but these leaks just might be pointing the way.
3. Voice actor hints at Warner Bros.'s next big project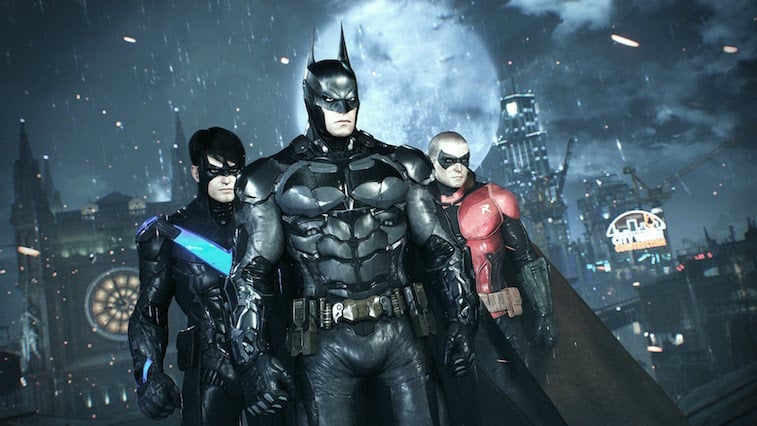 Actor Nolan North has carved out an impressive career by giving voice to characters in some of the biggest video games, including Uncharted, The Last of Us, Call of Duty: Black Ops 2, and Destiny. In a new interview with Grantland, North dropped a vague but intriguing hint about a project he's currently working on.
He said it's a "big, big project" from Warner Bros. that will "be another 10 years of my life."
What that could be is anyone's guess, because Warner Bros. hasn't announced anything like that. Recently, the company has published big games like Mad Max, Dying Light, Middle-earth: Shadow of Mordor, Batman: Arkham Knight, and the LEGO series.
The most likely project that could last 10 years probably has something to do with games based on DC Comics. This seems especially likely now that Warner Bros. is putting so much money into superhero movies like Suicide Squad and Batman v Superman. But whether it's that or something else, we'll have to wait and see.
4. Is Konami shuttering its AAA game business?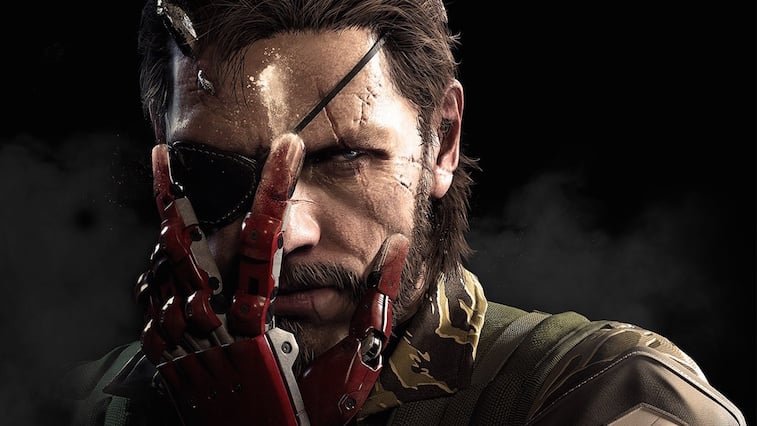 We've seen the writing on the wall for a while now, but according to a new report from the French site Gameblog, Konami will cease production of all of its major game franchises except for Pro Evolution Soccer.
While this isn't exactly surprising based on Konami's sluggish pace of game releases lately, it's sad, especially considering that the company owns so many classic properties, including Castlevania, Silent Hill, Contra, and Metal Gear Solid. If Konami is done with AAA titles, the best-case scenario is that the company sells off the rights to its franchises to publishers that can do them justice.
However, it's probably more likely that the company will continue to release mobile games based on those franchises.
5. How much will PlayStation VR cost?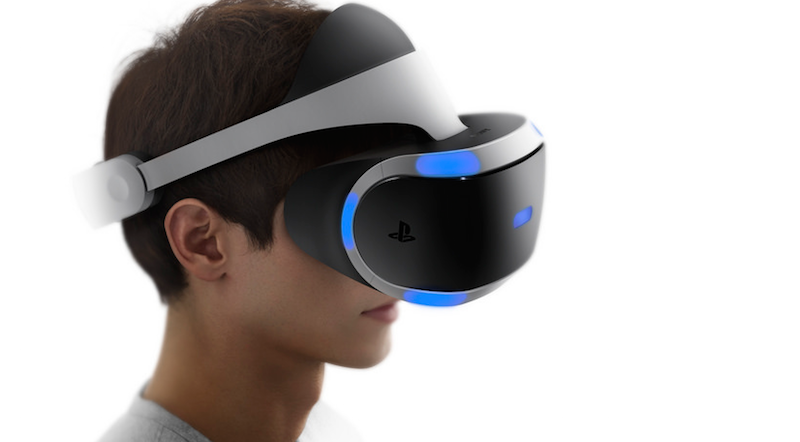 Ever since Sony announced that it was working on a virtual reality headset for the PlayStation 4, gamers have wondered exactly how much such a device would cost. Based on a new interview with Sony Computer Entertainment CEO Andrew House, it sounds like it could be quite expensive.
House told Bloomberg that the headset would be priced as a "new gaming platform." Since today's consoles start between $300 and $400, that could be a costly addition for anyone wanting to dabble in virtual reality. It's a particularly steep price for people who don't have a PS4 yet. If the total cost of the hardware for PlayStation VR comes close to $1,000, many gamers will think twice before jumping in.
In the meantime, anyone curious about VR gaming can always buy a cheap smartphone VR headset to get an idea of the experiences to expect. If you do, here are some of the best and worst apps available now.
Follow Chris on Twitter @CheatSheetChris
Check out The Cheat Sheet on Facebook!
More from The Cheat Sheet
Want more great content like this? Sign up here to receive the best of Cheat Sheet delivered daily. No spam; just tailored content straight to your inbox.