5 Local Multiplayer Video Games You Can Play With Friends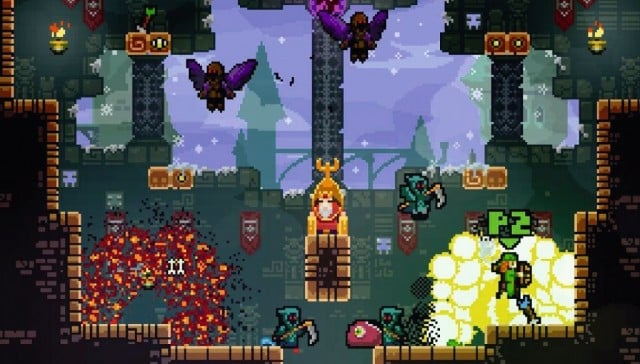 Ever have a friend over and run out of things to do? In those situations, do you ever wish you could go back to the old days of playing games like Goldeneye on an N64 together? Things have changed a lot in the last 20 years, and online gaming has made it possible to play games with friends across the world, but often with the sacrifice of any local multiplayer experience. Fortunately, there still are some games out there that know playing games together with your friends is that much more fun when you're actually together. We've complied a list of some budget-minded local multiplayer games that will be sure to bring friends together and occupy the same sofa.
Towerfall: Ascension (PS4/Mac/PC/Linux/Ouya)
This 2D combat area game provides a four-player battle royal. It has a Super Smash Bros. quality to it, with players competing in a chaotic frenzy to grab power-ups and arrows, as well as jump manically around the screen dodging and catching arrows. It's a fun game that will surely provide some memorable stand-offs.

Nidhogg (PC/Mac/PS4)
Two-player only on this local battle game. Nidhog is a fencing game, which may not grab you at the start. Its controls are simple, but difficult to master. Different areas also limit your move set and can give you an advantage, provided you're in the right place at the right time. This game, whether watching or playing, will also provide some fun stand-offs that will surely spark some excited conversation amongst your party.

Mercenary Kings (PS4/PC/Mac)
This old-school inspired shooter will bring you back to the days of Contra, however, it's not just a trip down memory lane. Mercenary Kings adds its own modern twist to the side-scrolling shooter genre with its customization and ranking system. This game does provide some flexibility that Nidhogg and Towerfall: Ascension don't — the option of online multiplayer.

Borderlands 2 (PS3/Xbox 360/Mac/PC)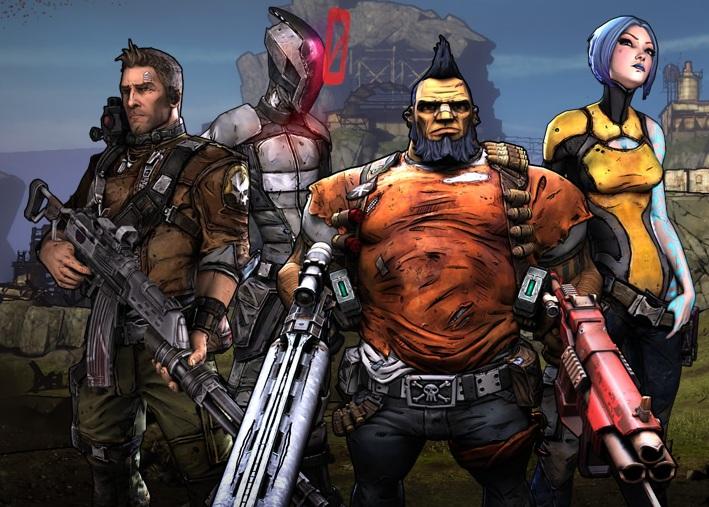 With the option of local or online co-op, Borderlands 2 is a must-play-with-friends game. Its hilariously bizarre world begs to explored with others. Even its gameplay adds another dimension when played together — you can devise how to take down a boss or banter over side-quests to take. It's like watching a comedy alone — it just feels better when people are watching with you.

Super Smash Bros. Wii U (Wii U)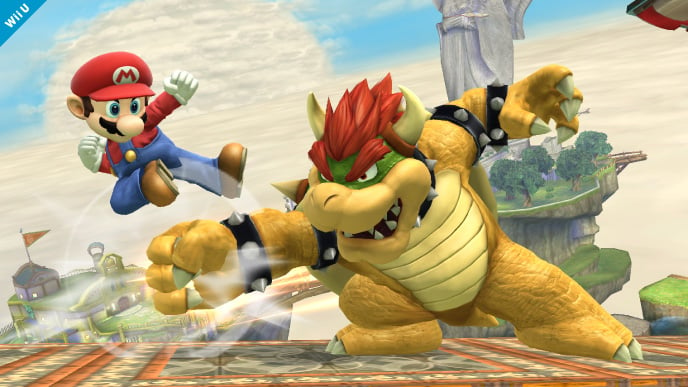 One of the greatest party games out there for the Nintendo Wii. Play as your favorite character across many of Nintendo's IPs, including Samus, Pikachu, Kid Icarus, and many more. In case you're not familiar with how Brawl works, the idea is simple: choose a character and battle in a free-for-all to knock players out of the arena. Alliances are made and quickly dissolved as prodigies emerge and everyone teams up to take down the best player. It's great fun.
More From Tech Cheat Sheet:
Want more great content like this? Sign up here to receive the best of Cheat Sheet delivered daily. No spam; just tailored content straight to your inbox.