5 Comic Book Movies That Deserved More Respect at the Oscars
Despite the fact that comic book films are more popular and bankable than ever before, the genre is often frustratingly shunned by the critical community and the more prestigious awards ceremonies. Heath Ledger's iconic (and Oscar-winning) performance as the Joker in The Dark Knight proved that just because a film is inspired by comics doesn't mean that it can't feature transcendent performances and other artistic achievements worthy of recognition. Here are five other comic book films that deserved to be considered for Academy Award nominations. For the record, we're not necessarily saying these films should have won Oscars but simply that they have been unjustly discarded because of their source material.
1. X2: X-Men United (2003)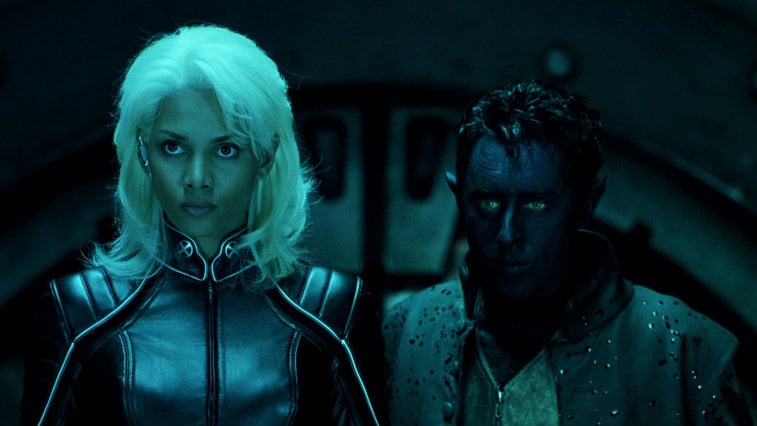 Bryan Singer's 2000 film X-Men may have been a solid start to the Fox franchise, but this sequel improved upon it in virtually every way. From John Ottman's memorable score to its stunning visual effects, there's a lot to love about the film. Moreover, it drives home the allegorical element of the mutants' struggle for equality as a clear parallel for prejudice against others based on race or sexual orientation, grounding the emotional arc of the characters in a way that provides a rich, satisfying story to match the spectacle.
2. Sin City (2005)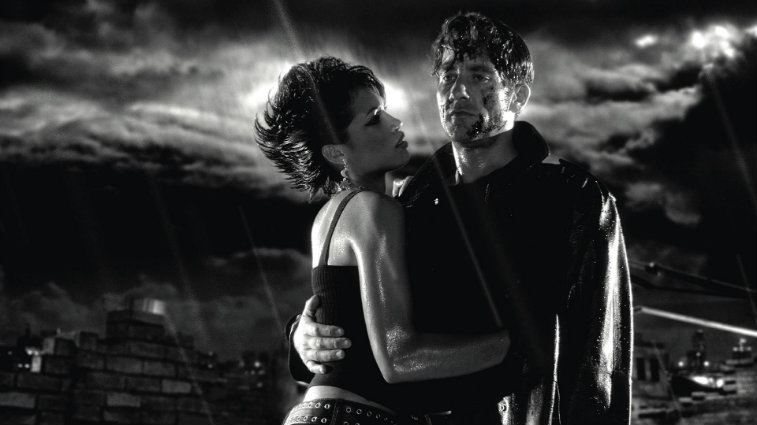 Sure, the content of Sin City may be polarizing to moviegoers, seeing as its extreme violence and hardboiled noir elements might turn some viewers off. Even if one were to discount Mickey Rourke's standout performance as soft-hearted thug Marv (a clear pre-cursor to Rourke's Oscar-nominated turn in The Wrestler), the film's visual style so precisely captures the look of the comic books that it should have earned the film a nod for Best Visual Effects if nothing else. At this point, this stylized approach may have lost some of its novelty, but when Sin City burst into theaters, it was a ground-breaking achievement for directors Robert Rodriguez and Frank Miller.
3. V for Vendetta (2006)
Writer Alan Moore may have disowned the film adaptation of his graphic novel, but the resulting feature — written and produced by the Wachowskis (The Matrix) — has so many politically powerful themes that the Oscars likely would have paid more attention if it hadn't been based on a comic book. Hugo Weaving and Natalie Portman are dynamite as the titular V and his ally Evey, but the film's production design and rousing score by future Oscar-winning composer Dario Marianelli (Atonement) are the real show-stoppers here.
4. Watchmen (2009)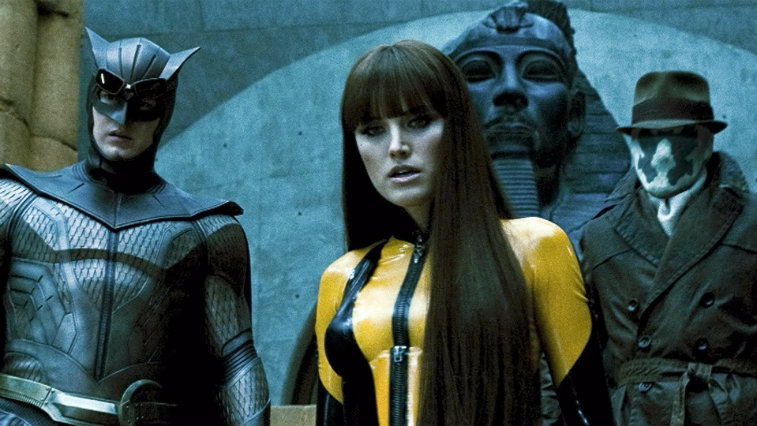 However fans may feel about Zack Snyder's divisive take on the Alan Moore/Dave Gibbons masterpiece, the film version is exceptional in several ways. Jackie Earle Haley — who earned an Oscar nomination for his role in Little Children two years earlier — brings surprising emotional complexity to the role of relentless justice-seeker Rorshach, and the incredible visual effects throughout, including those used to transform actor Billy Crudup into the super-powered Dr. Manhattan, were sorely overlooked opportunities to recognize an adaptation many thought couldn't be made.
5. The Dark Knight Rises (2012)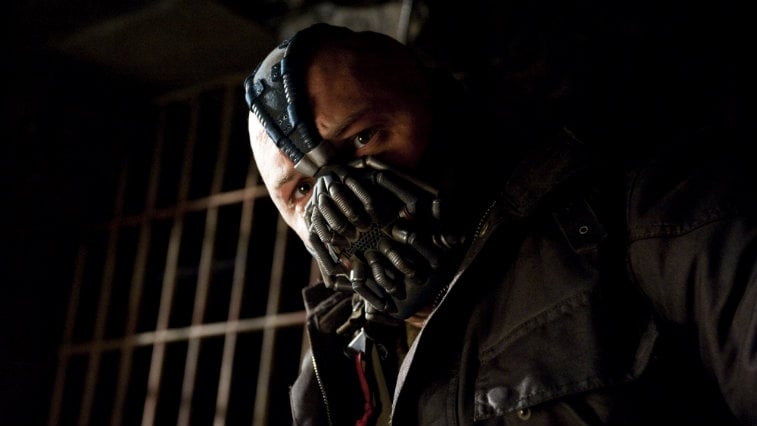 Both Batman Begins and The Dark Knight were acknowledged by the Academy, with the former receiving a single nomination for Best Cinematography. Although many consider this final chapter in Christopher Nolan's trilogy to be the weakest of the three, it's hard to argue with the technical excellence at play here. After the unforgettable music of the first two films was ignored, this film was the Oscars' last chance to award Han Zimmer's contribution to the films. Moreover, Anne Hathaway and Tom Hardy exceeded expectations with memorable supporting turns, and Wally Pfister's camera work may be the most sophisticated of the entire Dark Knight trilogy.
Follow Robert Yaniz Jr. on Twitter @CrookedTable
Check out Entertainment Cheat Sheet on Facebook!