5 Consequences of Marvel's Spider-Man Deal With Sony
When news broke that Sony had brokered a deal to allow Spider-Man to appear in the Marvel Cinematic Universe, fans everywhere rejoiced. At long last, a character integral to the Marvel story would be allowed to participate in their wide-scoping five-year movie plan instead of rotting away in the Sony vaults. The ramifications of the decision are wide-ranging now that it's official, leading to a massive plan to restructure the entire Spidey franchise.
Given that this will represent the second reboot inside of three years, it's a definite indicator that Sony is finally admitting that without the Marvel Universe, there can be no Spider-Man. Compare that to the X-Men, where we have multiple characters capable of carrying their own movies and you see a stark difference. So what are some of the consequences of this deal? Some are positive, some negative, and plenty are controversial.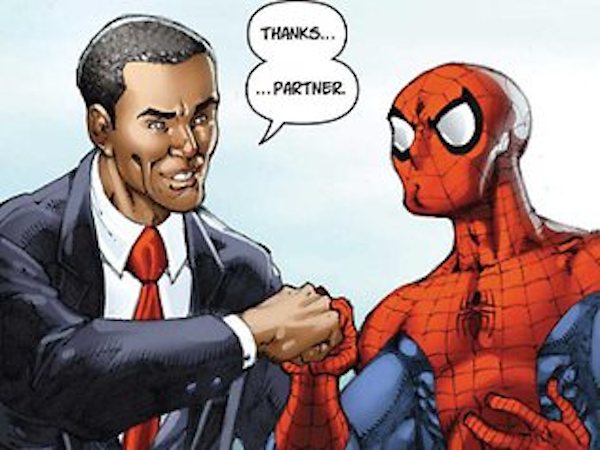 1. Marvel and Sony's deal nets them little money, but plenty of benefits
Looking at the surface of the deal for both sides, neither studio stands to make much at the box office directly. Sony will lend Spider-Man to Marvel to appear in Captain America: Civil War at no cost according to Variety. They will also receive no money at the box office for any appearance in Marvel movies, with Marvel also not getting any box office for Sony's planned Spider-Man features. But now Civil War will include a character who was integral to the comics, while the added exposure will net Sony tons of goodwill with diehard fans.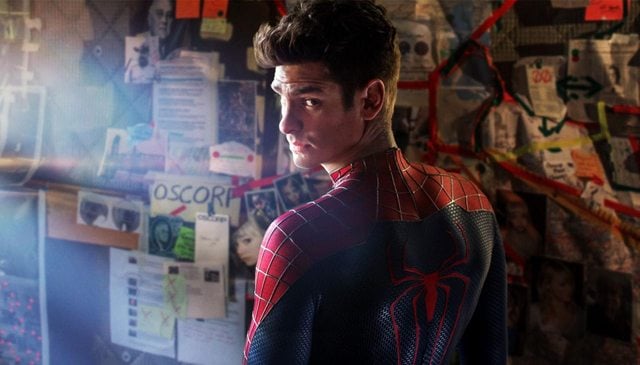 2. The Amazing Spider-Man 3 has been cancelled
Part of this deal involves cutting Andrew Garfield's Amazing Spider-Man out of the equation after just two tries at the role. Instead, a new plan will fall into place that features a new slate of planned movies not involving the British heartthrob (more on that later), officially closing the book on what was at the very least a welcome relief from the pure pain that was Spider-Man 3. This sadly also means no more Emma Stone, and a tossing out of all the canon of that universe. Rest in peace hoodie-wearing adorkable Spidey.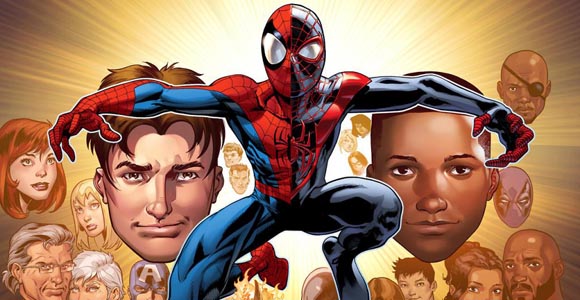 3. Sony and Marvel's movies will star a younger, different Spider-Man
The last two Spider-Man franchises have starred a Peter Parker right on the cusp of adulthood, typically as a senior in high school transitioning to college. Variety reports that the new webslinger will remain firmly in high school, likely leading to a younger casting than the 31-year-old Andrew Garfield. Various other reports have hinted that even Peter Parker may be out of the picture, with Sony possibly moving forward with Mile Morales, a black-hispanic alter ego that assumed the role in the comics following Parker's death.
4. Welcome to the new world of studio crossovers
Before this deal, the idea of studios crossing over their superhero universes was virtually unheard of. Characters have been so jealously guarded as property to the extent to which both Marvel and Sony cast their own versions of Quicksilver, since they both tangentially own the rights to the character. In a world where comic movies are king, the rights to heroes are some of the most lucrative properties in all of Hollywood. But now we see two studios sharing one wildly profitable character for the greater good. It sets a precedent for other non-Marvel-owned film properties like X-Men and The Fantastic Four to follow suit, and gives us hope for a day when everyone gets along well enough to give us the coolest movie universe possible.
5. Sony now has a brand new slate of Spider-Man movies to plan
Sony's original plan for their Spider-Man franchise appeared to be in jeopardy after a largely unsuccessful Amazing Spider-Man 2. They had intended on rolling with a Venom spin-off in addition to a Sinister Six movie, and it now appears as though those plans are back on. That being so, IGN reports that Sinister Six has had its release pushed back to an unspecified date to make way for Spidey's appearance in Civil War in 2016. All this has shifted around the schedule for both studios, with Marvel pushing four of its planned movies to make way.
More From Entertainment Cheat Sheet:
Want more great content like this? Sign up here to receive the best of Cheat Sheet delivered daily. No spam; just tailored content straight to your inbox.