5 Current Artists Who Give Us Faith in Mainstream Pop Music
Ask anyone their opinion on the latest pop music, and you're bound to get one of two responses. Either the person is disgusted by the lack of artistry and voice in today's sound-alike tunes, or they can't get enough of the latest dance-ready jams populating their iPod. However, even for those cynics, a handful of artists on the pop charts are managing to inject some fresh life into the all-too-indistinguishable pop music scene. Here are five examples, all of whom saw their debut studio albums released within the last five years. We're only considering artists who have broken into the mainstream top 40 charts, not those that are creating great music in their genre but have yet to produce consistent cross-over hits.
1. Bruno Mars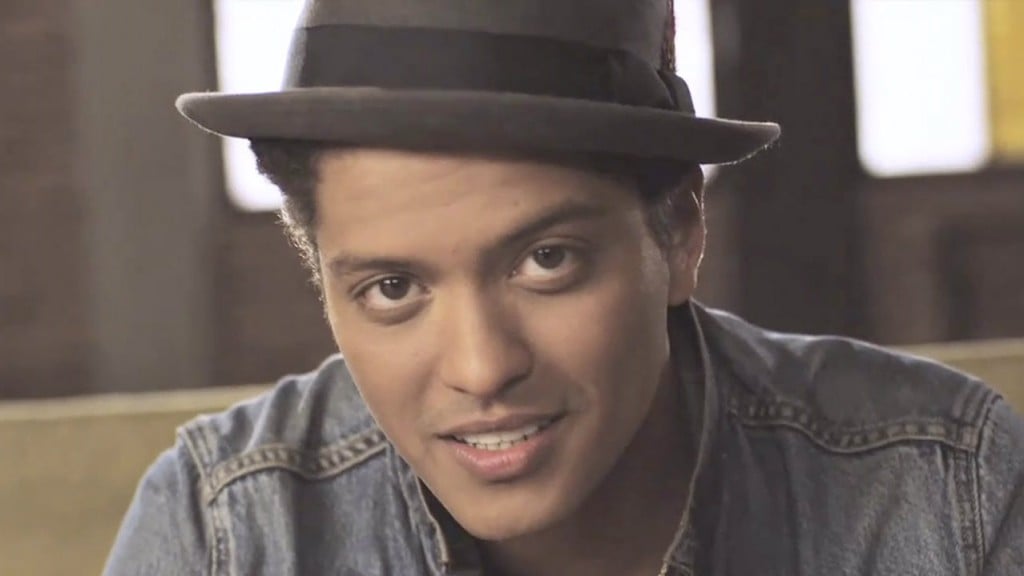 This singer first caught listeners' attention with his smooth hooks on hits like "Nothin' on You" by B.o.B. and "Billionaire" by Travie McCoy, but his career really shot into the stratosphere with chart-toppers "Grenade" and "Just the Way You Are." Subsequent smashes "Locked Out of Heaven" and "When I Was Your Man" confirmed that Mars is a musical force to be reckoned with. In 2015, he scored one of his biggest hits, teaming with Mark Ronson for the ubiquitous "Uptown Funk." Adept at a number of instruments and musical styles, there seems to be nothing Mars can't do.
2. Ellie Goulding
Unless your radio has been firmly switched off, chances are you've heard this ethereal English songstress more than you realize. Her hit singles "Lights" and "Burn" are still getting airplay years after their debut, and 2015 hit "Love Me Like You Do" marked yet another international success. Goulding's blend of emotional folk-pop vocals with an electronic, synth-heavy sound have allowed her to distinguish herself from her peers, and fans can't seem to get enough.
3. Ed Sheeran
At first glance, Sheeran's style may hew a bit close to an artist like Jason Mraz. While the two artists do bear similarities in their vocal delivery, Sheeran has emerged as that rare example wherein the classic singer-songwriter archetype is done right. Often armed with nothing but a mic and a guitar, Sheeran first scored with "The A Team" in 2011, but more recent tracks like "Sing," "Don't," and especially "Thinking Out Loud" have established his raw talent as a radio staple.
4. The Weeknd
The latest artist on this list to break into the mainstream, The Weeknd rose to initial fame thanks to a series of YouTube posts and subsequent mixtapes. Nowadays, he's rocking along at the top of the charts with songs like "Earned It," "Can't Feel My Face," and "The Hills." Darker and moodier than most soul, The Weeknd brings just enough pathos and attitude to his music to appeal to mainstream pop music fans, channeling a young Michael Jackson for good measure.
5. Meghan Trainor
Perhaps one of the most multi-talented young artists working today, Trainor has numerous instruments in her arsenal (yes, including the bass). Not only do her strong, positive messages speak directly to today's adolescent girls (e.g. "Dear Future Husband") but she serves as a welcome alternative to the over-sexualized vixens currently populating the airwaves. Moreover, songs like "All About that Bass" and "Lips Are Movin'" call to mind 1960s doo-wop, offering energetic fun that perfectly encapsulates what pop music should be all about.
Follow Robert Yaniz Jr. on Twitter @CrookedTable
Check out Entertainment Cheat Sheet on Facebook!       
More from Entertainment Cheat Sheet:
Want more great content like this? Sign up here to receive the best of Cheat Sheet delivered daily. No spam; just tailored content straight to your inbox.