5 Film Franchise Endings That Rival 'Avengers: Endgame'
Avengers: Endgame was a box office triumph, a critical success, and a fan's most magnificent dream sequence all in one satisfying conclusion. With allusions to previous installments, a narrative depth required of a 22-film build-up, and tear-jerking denouements for Tony Stark and Steve Rogers, it's challenging to think of film franchises that have ended on equally high notes.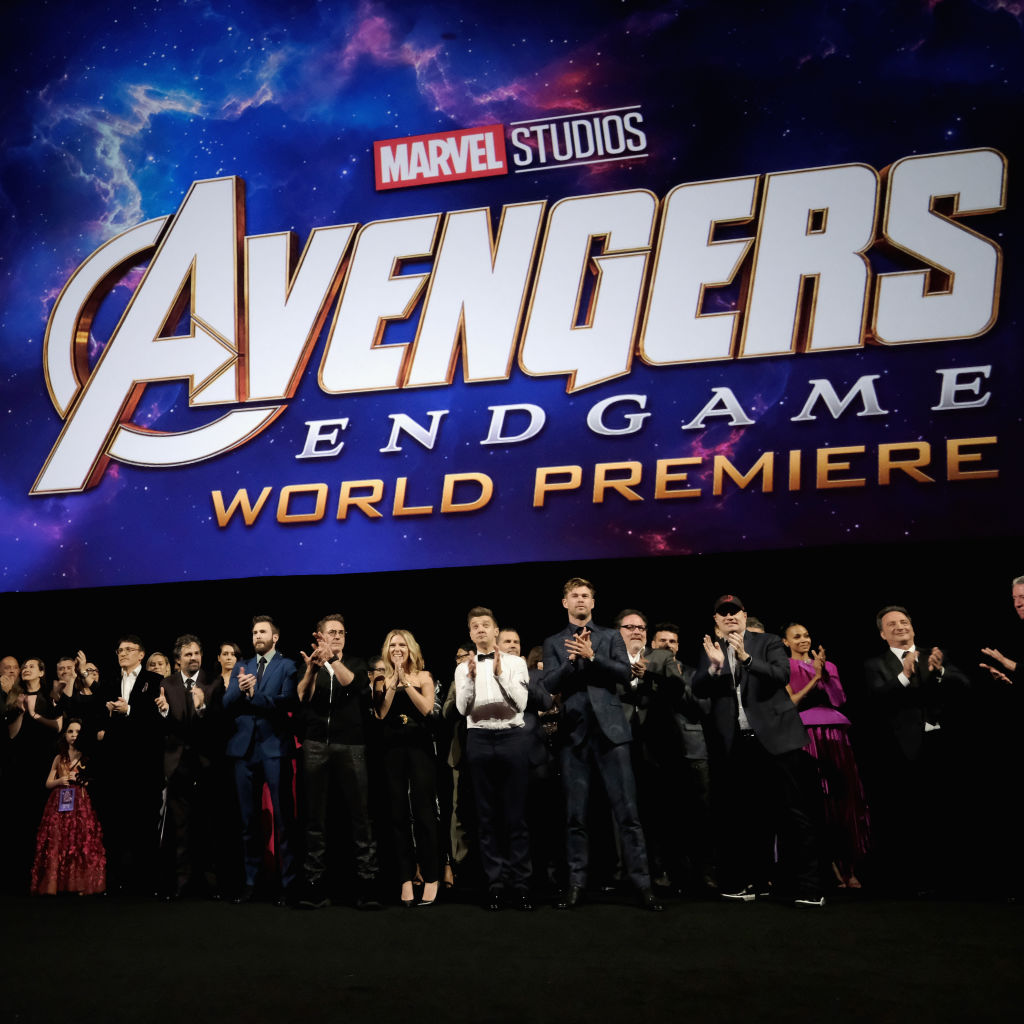 Unfortunately, it's quite easy to think of franchises that should have quit while they were ahead. A Good Day to Die Hard wasn't Willis' proudest moment, RoboCop 3 was not a necessity, Jaws: The Revenge was marvelously misguided, and the list goes on and on. Yet, a few film franchises — with inspiring creative visions and a need to exist at their core — have managed to produce breathtaking conclusions. Below, you will find a list of film franchises with endings that rival Avengers: Endgame. 
5. 'Ocean's 13'
With the appeal inherent to the previous two installments, Ocean' 13 offers the same formula as its predecessors but manages to stray from mimicry with an engaging plot and the intriguing character dynamics audiences appreciate.  While Ocean's 8 recently debuted, it is often considered separate from the original trilogy — designed to pay homage via the title and approach, yet not intended to be an exact narrative continuation. 
With funny, witty banter and top-notch entertainment value, the movie may not be the cream of the crop on this list; however, it deserves a spot as one of the few non-fantasy/ young adult-oriented franchises to receive such success. 
4. 'The Hunger Games: Mockingjay — Part 2'
Rare is a movie franchise that outdoes the source material on which it is based. However, The Hunger Games — with Oscar-winning actress Jennifer Lawrence carrying the torch — manages to bring a breath of fresh air to a novel series that many consider largely plot-driven and heavy-handed. 
Mockingjay Part 2 is poignant and, at times, quite difficult to watch. A mature undertaking for its youthful audience, Mockingjay Part 2 retains its YA shtick, yet shines in its moments of somber sobriety, and has Julianne Moore, Jennifer Lawrence, and Donald Sutherland to thank for an impressive final bow. Both thoughtful and action-packed, the final film tugs at the heartstrings while keeping you in suspense (in a fashion similar to Avengers: Endgame). 
3. 'The Lord of the Rings: Return of the King'
Boasting a whopping 93% critics' score and an 86% audience score on Rotten Tomatoes, The Lord of the Rings: Return of the King remains one of the most memorable film franchise endings to date. 
The visual spectacle alone is worth a thousand words (especially for 2003); however, the film does not shy from the emotional power that drives its predecessors, as the film's integral sense of closure is seamlessly transferred from the screen to the audience. Though quite long, fans of the franchise wouldn't have wanted it any other way. 
2. 'The Dark Knight Rises'
While Batman has not received the justice he deserves as of late (Batman V. Superman), Christopher Nolan's take featuring Christian Bale as the iconic character was nearly perfect. 
Though the final narrative was ambitious, Christopher Nolan delivered on all fronts: it was engaging, suspenseful, action-packed, and thoughtful. Not to mention, Anne Hathaway's Catwoman was exactly what the movie needed to match, if not surpass, its predecessors. 
Christopher Nolan, with his Batman trilogy, flipped the superhero genre on its head, always extending what viewers expected to see from such films. In doing so, he cemented the groundwork for some of the sociopolitical complexities prevalent in the Avengers saga. 
1. 'Harry Potter and the Deathly Hallows — Part 2'
If you did not cry multiple times while watching Harry Potter and the Deathly Hallows — Part 2, you must not be a human capable of real emotion. From Mrs. Weasley defeating Bellatrix Lestrange to Neville Longbottom killing Nagini, this movie is filled to the brim with satisfying narrative conclusions. No stone is left unturned, no spell is lest uncast, and no character is left unvalidated. 
With a 96% critics' score on Rotten Tomatoes, reviewers hailed the film as "thrilling, powerfully acted, and visually dazzling;" Working from J.K. Rowling's source material, the movie is an inspired grand finish, infused with nostalgia that leaves audiences simultaneously fulfilled and empty-hearted — the movie gives viewers what they need, but forces them to wave goodbye to Hogwarts and all those who came to define their childhoods. Let's just say determining whether the Avengers or Harry Potter is more heavily ingrained into contemporary culture is no easy task.