5 Forgotten Movies to Stream Right Now on Disney Plus
Ever since The Walt Disney Company launched Disney+ in Nov. 2019, subscribers have had the opportunity to stream thousands of hours of content. Titles include old favorites and exclusive content such as The Mandalorian and Diary of a Future President. While it may feel like you've exhausted every option on the streaming service, chances are some titles remain unwatched. Ahead, check out five forgotten movies on Disney+ available to watch right now. 
1. 'Life With Mikey'
Mikey (Michael J. Fox), a former child star struggles in his new role as a kids' talent agent. He meets a con artist named Angie (Christina Vidal), who is a natural in front of the camera. Mikey and Angie team up to make it big.
2. 'Go Figure'
Go Figure follows teenager, Katelin Kingsford (Jordan Danger), on her journey to becoming a world champion figure skater. When figure skating coach, Natasha Goberman (Cristine Rose), says she'll coach Katelin at the private school where she teaches, the teen does whatever she can to make it happen, even getting a scholarship to play on the school's all-girl hockey team.  
The movie premiered on the Disney Channel in June 2005 and marked Danger's first major role. She's since starred in other films and TV shows including Eureka and Kevin From Work. 
3. 'Kazaam'
Not exactly an original storyline, Kazaam follows Max Connor (Francis Capra) as he inadvertently releases a genie named Kazaam (Shaquille O'Neal), who must grant him three wishes.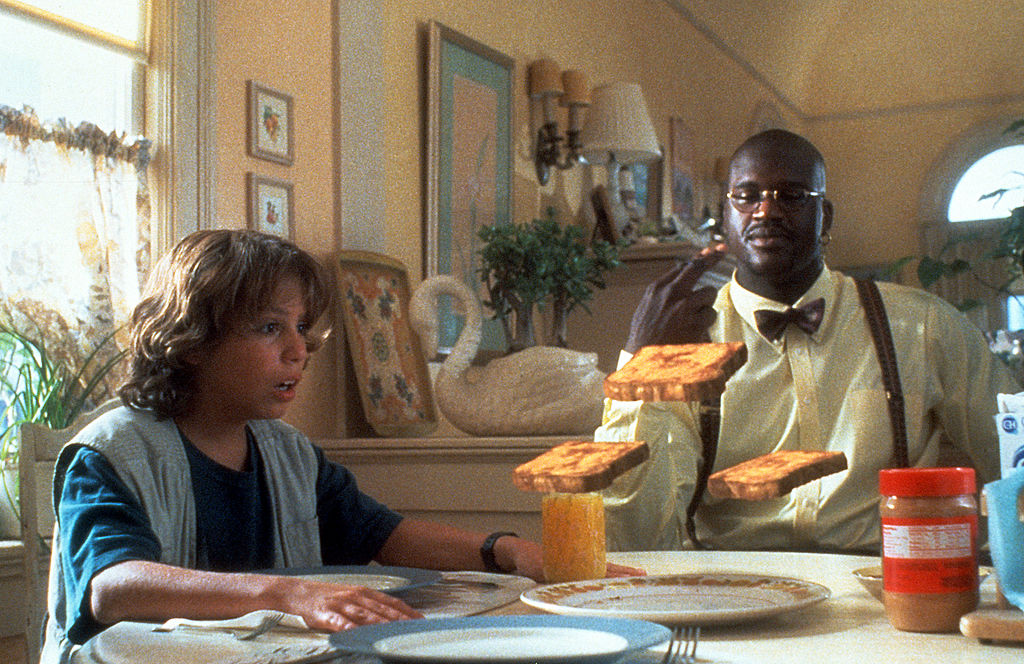 Released in July 1996, Kazaam earned $5 million at the box office opening weekend, according to a report from Box Office Mojo. In all, Kazaam took in just shy of $19 million. The PG movie didn't get good reviews from critics and audiences weren't impressed with the story. The film's score of 6% on Rotten Tomatoes' Tomatometer reflects the poor reception. Despite the terrible reviews and lackluster earnings, Kazaam is a fun, nostalgic watch for any '90s kid. 
4. 'Millions'
We'll be honest. Scrolling through the movies on Disney+, we didn't even vaguely remember Millions. 
The 2005 film directed by Danny Boyle is a drama, comedy, and family movie all wrapped up in one. When the U.K. is about to change its currency, a gang sees it as an opportunity to rob a  train full of cash that's about to be destroyed. Something goes wrong and one of the stolen bags of money falls the train and lands on 7-year-old Damien's (Alex Etel) playhouse. 
Called a "charming children fable even adults can enjoy" by Rotten Tomatoes, audiences and critics both enjoyed Millions. 
5. 'Amy'
One of the darker films on Disney+, Amy follows a woman who leaves her husband after the death of her deaf child to teach other deaf children how to speak. English actress Jenny Agutter stars in the 1981 film as Amy opposite Barry Newman.
When you're done watching the aforementioned movies, check out our list of Disney Channel Original Movies available on the streaming platform, binge-worthy romance movies, and shows to watch waiting for The Mandalorian Season 2.