Best Foreign Films: 5 French Movies That Are Worth Watching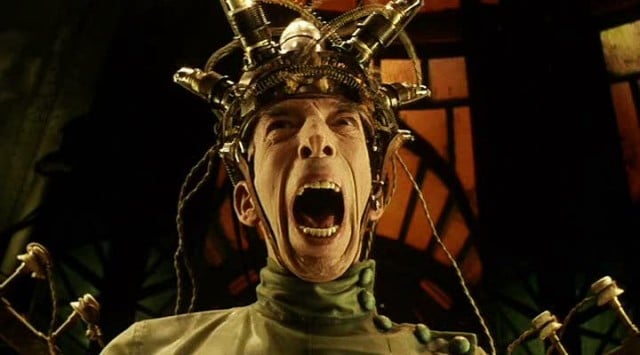 These French films will have you smoking, drinking wine before 5 p.m., going topless (and bottomless), all while eating a baguette with brie, and failing to wear deodorant. Did I miss any annoyingly stereotypical references? In all seriousness though, French cinema is distinct from all others; it's sometimes heartbreaking, sometimes explicitly honest and gritty, and sometimes just explicit, but all in all, it's a film pantry that must be raided.
A few directors especially come to mind when one thinks of France's film industry and the magical movies it's given us. Jean-Luc Godard and Jean-Pierre Jeunet are two of the more modern masters worth looking into, but it's unquestionable that looking further back unearths a whole collection of cinematic jewels.
From Mic Macs and Jules and Jim to 400 Blows, this list could go on and on, but some of us understandably have only a few hours to invest toward being cultured tonight, so let's just get started with a few options.
1. La Vie En Rose
There's La Vie en Rose, a glimpse into the life of France's Little Sparrow, Edith Piaf, the incredible cabaret singer who goes beyond being the embodiment of heartbreak in Paris to encompass sad clowns, roses, and love on a record. Ravings aside, the movie has a lot of ground to cover. Piaf's life was tragic and incredible simultaneously — her childhood in a brothel, life on the street, poverty, fame, love, and so on. The film stars Marion Cotillard (The Dark Knight Rises), is directed by Olivier Dahan, and received a favorable 8.0 user score from Metacritic.
While Chicago Sun-Times gave it a 100 Metascore, perhaps my favorite description comes from the Chicago Tribune calling it "Wildly uneven" and offering some choice words about the difficulty of portraying such a life in film. It is difficult, and perhaps no one could do it — and that's all right to admit. La Vie En Rose certainly gives it an admirable try and is well worth the watch. Plus you'll get to listen to Piaf's music throughout, and that's motivation enough to rent it, Netflix it, download it, whatever it is us kids do these days.
2. The City of Lost Children
Steampunk science fiction: The City of Lost Children is dark and gritty, but written with thematic emphasis on innocence. It's like France's creepy dystopian Wizard of Oz, with endearing characters you can't help but love. An evil scientist is stealing children to suck out their dreams. When his terrifying semi-mechanical henchmen kidnap the younger brother of One, a giant, somewhat simple but loving man (played by Ron Perlman), it pits him against street children, love, and loyalty — a potent mix.
One teams up with street urchin Miette, a young girl who helps him in his search, eventually becoming his "little sister." The movie is visually a work of art and throws in tiny details about the characters that are moving in a clean and simple way. For example, One was once a whaler, but he couldn't harpoon them anymore after hearing a whale song one night, and was eventually fired.
It's one of those movies that barely relies on dialogue, but rather focuses on quality, not quantity of speech. Director Jean-Pierre Jeunet also made A Very Long Engagement, a film about a young woman with a wooden leg who is separated from her fiancé by war and amnesia, but who stubbornly goes on a search to recover him.
3. A Woman Is a Woman
It's very difficult to pick a film from Jean-Luc Godard. There's Alphaville, Contempt, and Breathless. Any and all of them are worth watching. But I list A Woman Is a Woman because it's simple, hilarious, and playful in a way that's an easy introduction if you're not quite ready to watch Alphaville.
The story follows an exotic dancer and her boyfriend. She wants a baby, and he is an unenthusiastic participant, jokingly suggesting she borrow his friend for the enterprise. When she plans to take him at his word, things spiral out in an amusing way.
4. Delicatessen
From the opening scenes, it's clear Delicatessen is going to be a dark comedy of butchery with a hint of Alfred Hitchcock's Rear Window mixed in. The opening song comes about as a coagulation of apartment sounds — think Chicago's "Cell Block Tango" from the 2002 remake but better. The film follows an apartment full of odd inhabitants with odd habits and the new renter's love affair with the daughter of the landlord — a landlord with some rather interesting cooking habits (hint: cannibalism).
From the same director, Jean-Pierre Jeunet, comes Amélie, another quirky but slightly more romantic and idealistic film made up of a compilation of fascinating characters. The main protagonist, sweet Amélie, searches for love in parallel with her efforts to fix the lives of those around her. The film is sweet, but with a nice sense of humor and various oddities to make it truly unique. It won the People's Choice Award at Toronto International Film Festival, and was nominated for Best Foreign Language Film and Best Cinematography at the 2002 Academy Awards.
5. The Diving Bell and the Butterfly
This movie isn't Amélie, to say the least. You won't finish it feeling like all of life's miseries are fixable, and there's a quirkily animated ceramic pig hiding within your imagination or that love can be found in a photo booth. But it is a truly worthwhile movie that takes you to the depths of frustration and claustrophobia — all while reflecting on the brightest moments in life and the amazing resilience humans have within them.
The story follows the real life experiences of Jean-Dominique Bauby who was fully paralyzed after a stroke — all except for his left eye, which he used for communicating with his loved ones. The film won Julian Schnabel best director at Cannes Film Festival, and won two Golden Globe awards for Best Foreign Language Film and Best Director.
More from Entertainment Cheat Sheet:
Want more great content like this? Sign up here to receive the best of Cheat Sheet delivered daily. No spam; just tailored content straight to your inbox.