5 of the Best War Movies That You Have Never Seen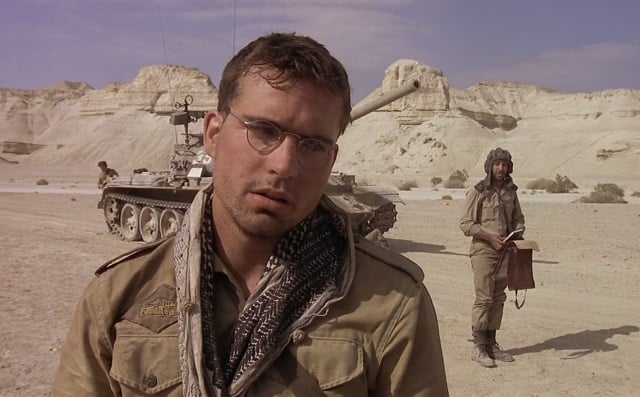 When it comes to great war movies, there is no shortage of well-known and highly acclaimed films to choose from. If asked to list some of the greatest war movies ever made, most people would name classic films like Apocalypse Now, Patton, Paths of Glory, Saving Private Ryan, and All Quiet on the Western Front. These highly rated films are beloved by critics and casual movie watchers alike, and deservedly so.
However, as with most things, there are plenty of undiscovered or underrated gems in the war movie genre. Some of these lesser known war movies were highly acclaimed by the critics, but may still not be familiar to many viewers in the U.S. because the movies never had a wide release in North America. Other war movies may have simply flown under many film buffs' radars just because there are so many great films to choose from in this genre.
Whatever the reason may be for these films' relative lack of fame, there is no question that there are several great war movies that deserve to seen by a wider audience. Here are five undiscovered or underrated war movies that every fan of this genre should see. While the films highlighted on this list were chosen on the basis of personal taste, the films are listed according to their critical rankings on Rotten Tomatoes, from lowest to highest. It should also be noted that films with the Certified Fresh seal of approval will be ranked higher than those without it.
5. J.S.A.: Joint Security Area (2000)
Renowned Korean director Park Chan-wook — who may be best known in the U.S. for his critically acclaimed film Oldboy — helmed this atypical war movie about the ongoing conflict between South Korea and North Korea. While the most significant fighting in the Korean War ended with a truce in 1953, the two sides of this divided country are still technically at war. The title of the film refers to an area inside the Demilitarized Zone (DMZ) that separates the two countries and where soldiers from each side can see each other face-to-face. In the film, an investigator tries to find out the reasons behind a fatal shooting that took place in this area.
J.S.A.: Joint Security Area was a critical hit in South Korea and garnered honors from multiple domestic awards associations, including Best Film wins at both the Blue Dragon Awards and the Grand Bell Awards, according to IMDb. Despite its popularity in South Korea and endorsements from prominent filmmakers like Quentin Tarantino (per SlashFilm), this film is still probably not as well-known as it should be in the U.S.
J.S.A.: Joint Security Area currently has a respectable 75% approval rating from the critics at Rotten Tomatoes, although it lacks the required number of reviews to be awarded the Certified Fresh seal. The film is even more popular with Rotten Tomatoes' users, who gave the film an impressive 91% approval rating.
4. The Beast aka The Beast of War (1988)
Directed by Kevin Reynolds, this underrated war film tells the story of a Soviet tank crew that gets lost during their country's invasion of Afghanistan. With a story that is based on a play by William Mastrosimone (per IMDb), The Beast focuses more on personal relationships between its characters, rather than the overall war.
According to Box Office Mojo, The Beast only made a paltry $161,000 in total lifetime gross. However, the film has achieved cult status in the years since its theatrical release and currently has an impressive 85% approval rating from Rotten Tomatoes' users. Unfortunately, this obscure war movie still hasn't garnered enough reviews from the critics to achieve a Tomatometer ranking.
3. Come and See (1985)
While Come and See is highly acclaimed by many critics, this Russian-language film may still be unfamiliar to many casual moviegoers. Directed by Elem Klimov, this devastatingly bleak and graphic film depicts a young boy's experiences during the Nazi invasion of Belarus during World War II. In an essay that contrasted various overrated and underrated films, The Guardian's Tim Lott called Come and See "my personal greatest of all time" and noted that it made Apocalypse Now "look lightweight" in comparison.
Come and See currently has a 95% approval rating from the critics at Rotten Tomatoes, although like many other lesser known films, it has still not garnered enough reviews to achieve the Certified Fresh seal. The film has an even higher 96% approval rating from Rotten Tomatoes' non-film critic users.
2. Fires on the Plain (1959)
Set in the Philippines during the last months of World War II, this grisly film depicts the desperation of starving Japanese soldiers struggling to stay alive as Allied forces take control of the islands. Directed by Kon Ichikawa, Fires on the Plain garnered multiple awards from various Japanese critics associations when it was originally released, including a Kinema Junpo Best Actor award for leading man Eiji Funakoshi, according to IMDb.
"Fires on the Plain is a great movie: an intimate and blindingly clear vision of apocalypse," wrote film critic Terrence Rafferty via Criterion. Although the film currently has a stellar 100% approval rating from the critics at Rotten Tomatoes, it falls short of the number of reviews required to achieve the Certified Fresh seal. Fires on the Plain also has an impressive 94% approval rating from the users at Rotten Tomatoes. However, with only 14 critic reviews and approximately 1,000 user reviews, Fires on the Plain can still be considered a relatively unknown, but well regarded, war movie. On the other hand, a recently debuted remake (per IMDb) from director Shin'ya Tsukamoto (of Tetsuo: The Iron Man fame) may help attract a wider audience for the original film.
1. Army of Shadows (1969)
Directed by influential filmmaker Jean-Pierre Melville, this movie depicts the exploits of a group of French Resistance fighters during World War II. Although originally released in France in 1969, the film did not get a U.S. theatrical release until 2006. As noted by critic Amy Taubin in an essay on Criterion's website, Army of Shadows was panned by most French critics when it was originally released, due to what many perceived as its overly sympathetic portrayal of a then unpopular president Charles de Gaulle.
However, today the film is widely regarded by most film critics as one of Melville's best films and one of the greatest war movies ever made about the French Resistance. Army of Shadows currently has a 97% Certified Fresh rating from the critics at Rotten Tomatoes and a 95% approval rating from users. Although this war movie has grown in popularity since being reevaluated by the critics, it may still be unfamiliar to many film buffs due to the 37-year gap between its original release and its availability in the U.S.
Follow Nathanael on Twitter @ArnoldEtan_WSCS
Check out Entertainment Cheat Sheet on Facebook!