5 Greatest Buddy Cop Movies Ever Made
Cinematic history has certainly shown that, when it comes to law enforcement, it's always best to follow the buddy system. The opportunity for two actors to banter while they investigate a crime is too tempting to ignore, and thus, the buddy cop film has remained a staple of the industry for decades, combining action and comedy to countless box office dollars. So, as Ride Along 2 keeps the genre alive and well, we look back at some of the best buddy cop films to grace the big screen. For the record, we're focusing strictly on films in which both leads are members of law enforcement. So, as much as we love unlikely pairings like 48 Hours and Kiss Kiss Bang Bang, don't expect to see them on this list.
1. Lethal Weapon (1987)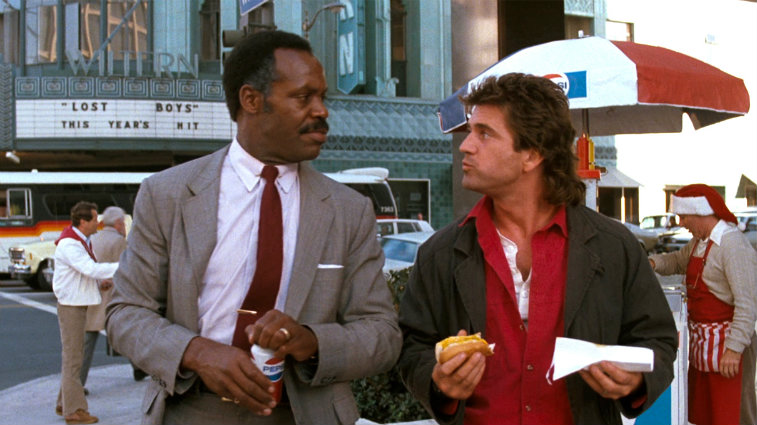 Don't let its trio of subpar sequels fool you. Richard Donner's original Lethal Weapon remains among the best examples of two mismatched partners trading quips just as often as they take down the bad guys. Mel Gibson and Danny Glover created such iconic characters in Martin Riggs and Roger Murtaugh that this film is likely responsible for taking the genre to new heights of popularity in the late 1980s and early 1990s, thanks in large part to a slick script by Shane Black. Black ultimately went on to craft similar tales with The Last Boy Scout, the aforementioned Kiss Kiss Bang Bang and upcoming action/comedy The Nice Guys.
2. Bad Boys (1995)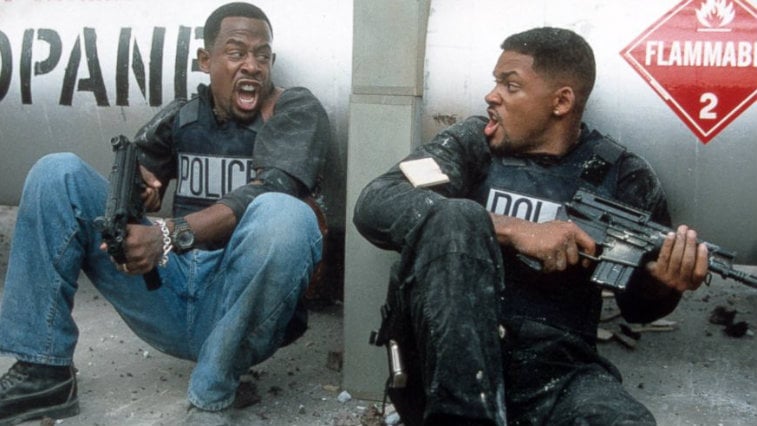 In the mid-1990s, Martin Lawrence and Will Smith were best known for their starring roles on TV's Martin and The Fresh Prince of Bel-Air, but this Michael Bay-directed action film made movie stars out of both men. As Marcus Burnett and Mike Lowrey, respectively, Lawrence and Smith elevated Bay's bombastic filmmaking style with their ample charisma, palpable chemistry and witty repartee. Along the way, their onscreen partnership gave way to a cult classic that only grew in popularity in subsequent years, leading to the more successful 2003 sequel and a third film coming in 2017.
3. Rush Hour (1998)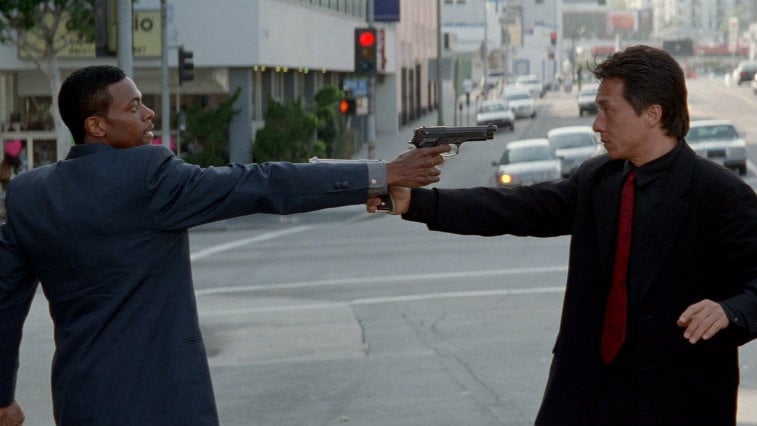 Rush Hour centers on the cultural clash that occurs when Chris Tucker's motormouth LAPD Detective James Carter and Jackie Chan's Hong Kong-based Detective Inspector Lee wind up working on the same case. More than simply capitalizing on the multiple demographics being targeted by the film's leads, it makes ample use of both actors, establishing an unlikely comedic chemistry that led to Rush Hour becoming one of highest grossing films released that year. Two sequels followed, and plans are underway to keep the franchise alive in some form in the near future as well.
4. Hot Fuzz (2007)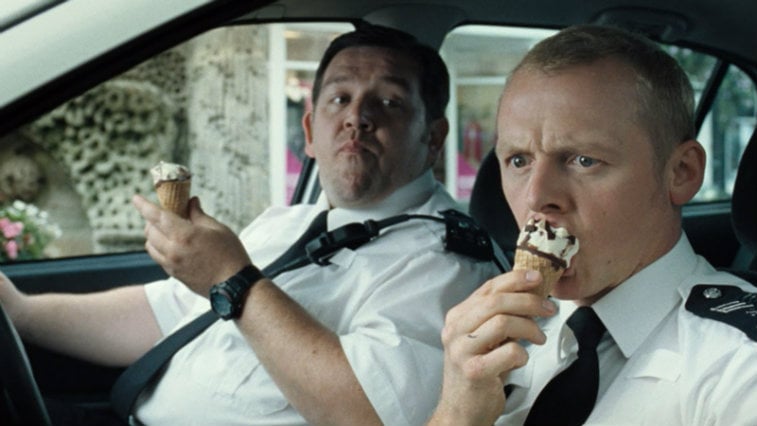 After the success of Shaun of the Dead, director Edgar Wright as well as stars Simon Pegg and Nick Frost reunited for this follow-up effort, the middle entry in what has become known as the "Three Flavours Cornetto" trilogy. When supercop Nick Angel (Pegg) is re-assigned to the small village of Sandford, he is paired up with inept action movie fanatic Danny Butterman, and before long, they uncover a deadly plot that threatens the entire town. Brilliantly satirizing both horror and buddy cop films, Hot Fuzz serves as both a send-up of the genres and a worthy addition to their ranks.
5. 21 Jump Street (2012)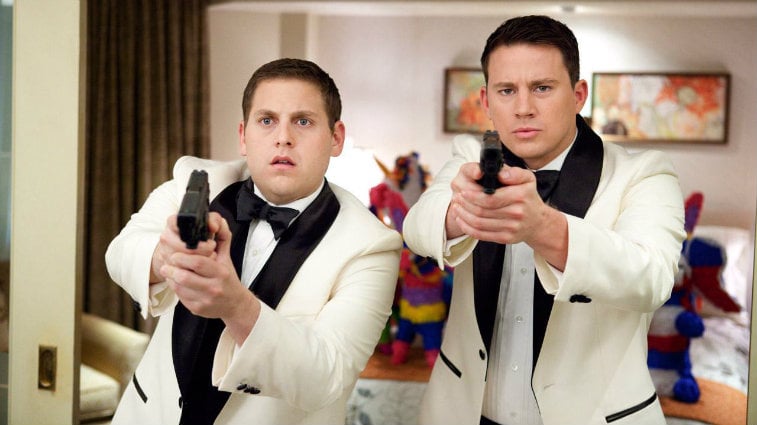 Jonah Hill and Channing Tatum pulled off the impossible in making a big-screen reboot of the 1980s television series work as both a goofy meta-comedy — befitting a release from Phil Lord and Christopher Miller (Cloudy with a Chance of Meatballs) — and a memorable buddy cop film in its own right. From the outset, 21 Jump Street keeps itself from taking the antics of main characters too seriously, setting the stage for one of the most surprising (and fun) films to hit theaters in recent years. Its sequel pushed that even further, and a rumored Men in Black crossover film could be a blast as well.
Follow Robert Yaniz Jr. on Twitter @CrookedTable
Check out Entertainment Cheat Sheet on Facebook!       
More from Entertainment Cheat Sheet:
Want more great content like this? Sign up here to receive the best of Cheat Sheet delivered daily. No spam; just tailored content straight to your inbox.