5 Greatest Keanu Reeves Movies of All Time
He hasn't earned the kind of acclaim as many of his counterparts, but make no mistake. Keanu Reeves has developed into a big-screen icon in his own right. Thirty years after his breakthrough role in River's Edge opposite Crispin Glover and Ione Skye, the actor continues to bring in audiences with his unique charm and physicality. Although not all of his films are classics, Reeves has continued to make interesting choices, ranging from goofy comedies to hard-hitting thrillers and dramas. Here are his five biggest films to date, listed by release date.
1. Bill and Ted's Excellent Adventure (1989)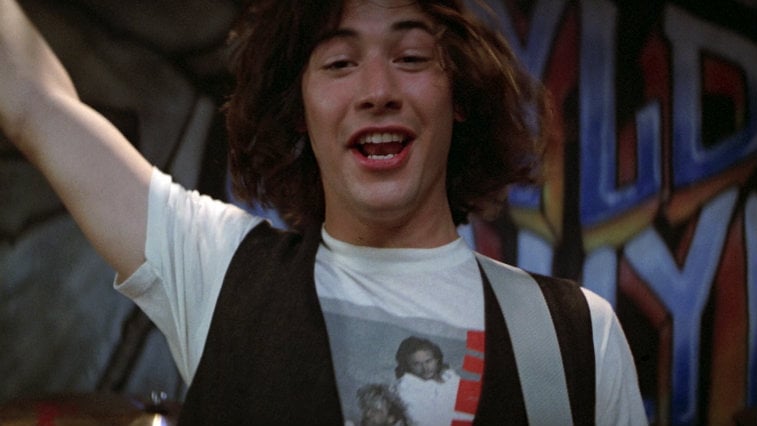 This silly time-travel comedy — which starred Reeves and Alex Winter as the titular wanna-be rock stars — helped boost both actors' careers, but for Reeves, it marked the beginning of his future as an A-list movie star. Followed by a less successful sequel (which has developed a cult following in its own right), the film proved that Reeves was a natural fit for comedy and established that he had a knack for establishing real screen chemistry with his co-stars, as Bill and Ted remain a beloved movie duo. In fact, talk of a third film continues to this day.
2. Point Break (1991)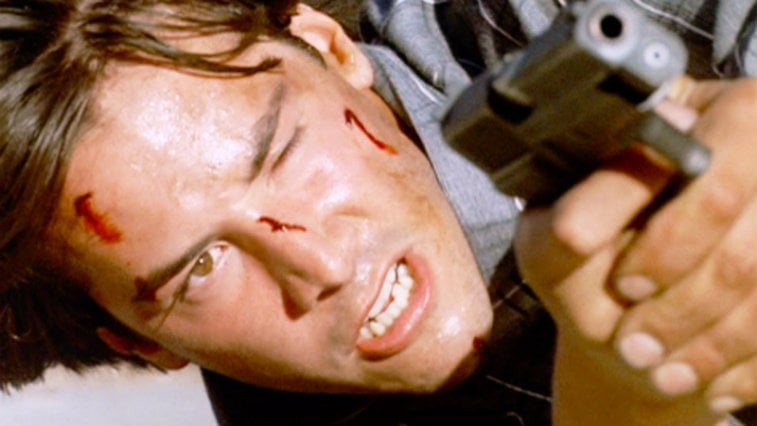 Forget last year's dreadful remake. The original Kathryn Bigelow action-thriller centering on an undercover FBI agent (Reeves) infiltrating a group of surfers responsible for a string of crimes still works today, even if it's undeniably cheesy at times. The chemistry between Reeves and Patrick Swayze — as the charismatic gang leader simply named Bodhi — elevates the film's rather simplistic plot, and its release solidified Reeves as a bonafide action star, a title he would cement many times over in subsequent years.
3. Speed (1994)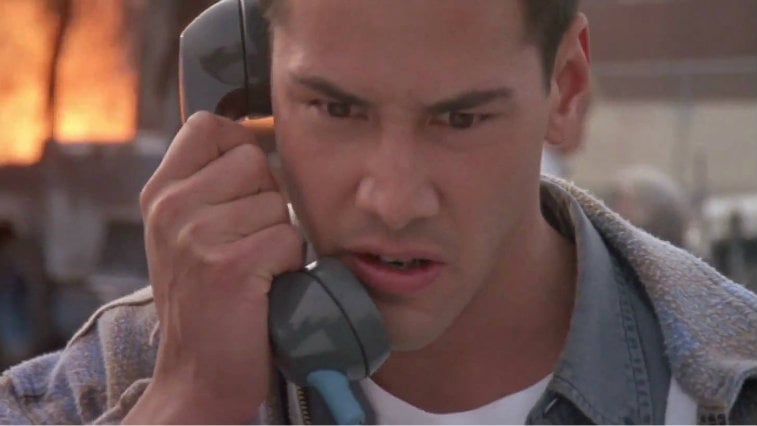 Sure, the Jan de Bont action-thriller is essentially Die Hard-on-a-bus, but the film's slick direction and memorable performances from Reeves, Dennis Hopper, Sandra Bullock, and Jeff Daniels transformed it into one of the biggest hits the year it arrived in theaters and arguably one of the best action films of the 1990s. As a young cop trapped on a bus rigged with explosives, Reeves shines, and shortly after the film's release, the actor shockingly passed on the sequel, which is now a notorious Hollywood flop. Guess he aced that pop quiz.
4. The Matrix (1999)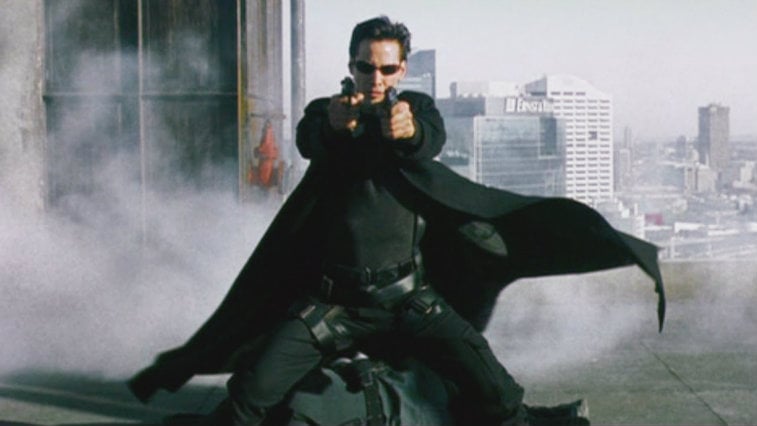 "Whoa" had long been a common reply Reeves has uttered in his films before the Wachowskis' game-changing sci-fi action film took the world by storm. However, his use of the term in this project just seems so applicable, from the film's seamless blend of sci-fi and noir elements as well as its thought-provoking philosophy. Reeves stars as hacker Thomas Anderson, aka Neo, who discovers a shocking truth regarding the nature of his reality and the role he's destined to play. The film's two sequels may not live up to the original entry, but The Matrix remains a modern masterpiece.
5. John Wick (2014)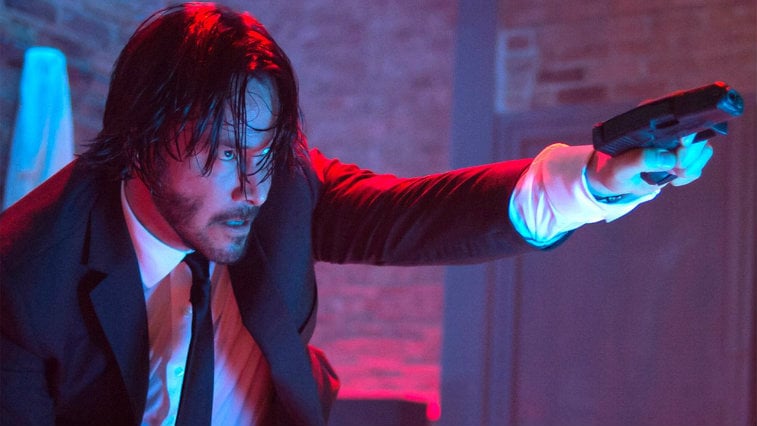 Between The Matrix and this film, Reeves had delivered several solid hit films, including Constantine, A Scanner Darkly, and The Lake House (which reunited him with Speed co-star Bullock). Still, John Wick managed to serve as a reintroduction of just how badass and fun to watch Reeves can be when given just the right role. As a retired hitman with revenge on his mind, Reeves is electric onscreen, and the film's stellar cinematography and fight choreography certainly don't hurt either. Keep an eye out for John Wick 2, set to hit theaters as early as this year.
Follow Robert Yaniz Jr. on Twitter @CrookedTable
Check out Entertainment Cheat Sheet on Facebook!       
More from Entertainment Cheat Sheet:
Want more great content like this? Sign up here to receive the best of Cheat Sheet delivered daily. No spam; just tailored content straight to your inbox.