5 Hollywood Rumors: Is a 'Mad Max' Star Headed for Marvel?
Each week we highlight the biggest rumors that have been buzzing in Hollywood so you know what's going on in the worlds of TV, movies, and music before it's even official. From casting rumors to unannounced new projects, here's what's been happening in the entertainment world over the past week.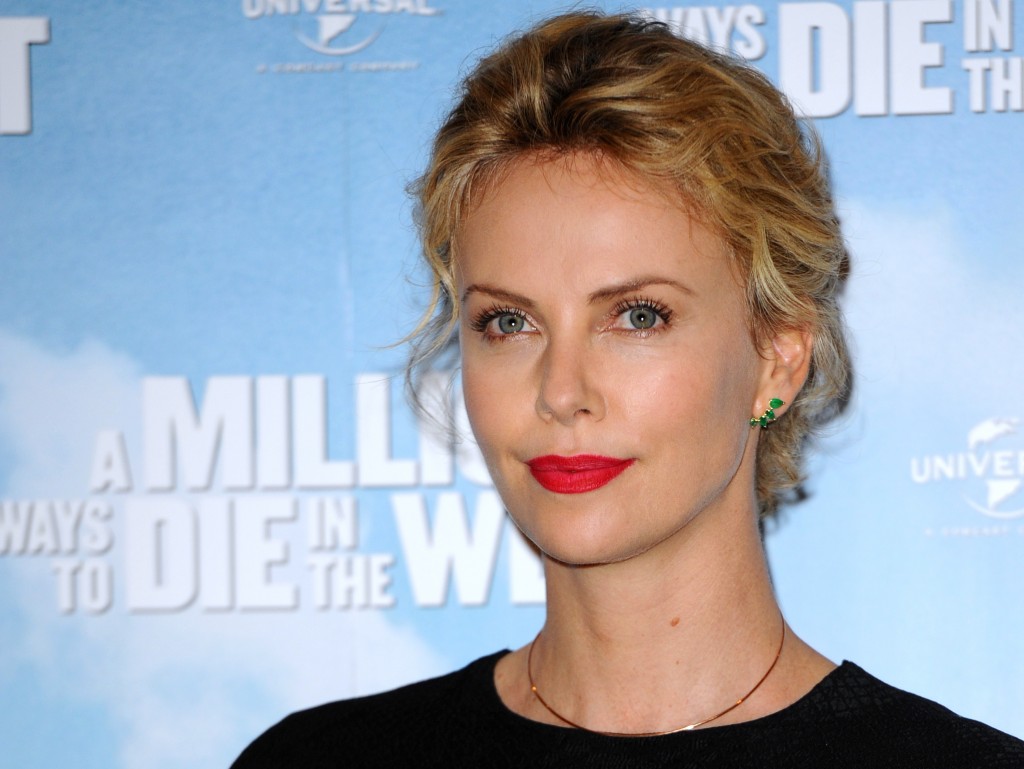 1. Angelina Jolie to Direct Charlize Theron as Captain Marvel
Now that Charlize Theron has showed off her ability to play a badass action heroine in Mad Max: Fury Road, the actress is rumored to be one of the stars Marvel is looking at for the role of the superheroine Captain Marvel. According to a report from OK! Magazine not yet online cited by Yahoo, Theron might end up in the role due to her growing friendship with Angelina Jolie. An insider told the magazine that because of the friendship between the Jolie's husband Brad Pitt and Theron's rumored fiance Sean Penn, the women have become close.
The publication went on to say that Marvel is courting Jolie to direct Captain Marvel, which will be the company's first female-led superhero movie. They're also tempting her to the tune of $20 million. But the appeal of working with Theron would be even stronger than all that cash, OK!'s source alleged. "Marvel has been courting Angie to direct the project and Charlize is a clear fan favourite for the starring role. If Charlize were to get the part, Angie would almost certainly sign on to work with her new pal," the magazine's source said, per Yahoo. This isn't the most solid of rumors, especially since Ava DuVernay is still probably in the mix to direct Captain Marvel if she's not locked in for Black Panther, but it's certainly interesting. Given how great Theron was in Mad Max, it would be awesome to see her as a Marvel superheroine though fans probably shouldn't get their hopes up too soon.
2. Jason Statham for Daredevil
According to Marvel rumor reporter Latino Review, Jason Statham is being eyed to take on the role of Bullseye in the second season of the Netflix series Daredevil. Statham has starred in the Transporter film series and Furious 7 as well as the Melissa McCarthy comedy Spy that opens this weekend. The publication said that this isn't the first time Statham has flirted with a Daredevil project, as he was interested in appearing in a film reboot that Fox tried to do before the rights to the character went back to Marvel. Sources from Latino Review caught Statham having a meeting with Marvel during a break from his press tour for Spy. Bullseye was formerly played by Colin Farrel in the 2003 movie starring Ben Affleck.
[featured_image img_url="http://www.cheatsheet.com/wp-content/uploads/2014/12/Emily-Blunt.jpg" caption="Chelsea Lauren/Getty Images"][/featured_image]
3. Emily Blunt to Star in The Girl on the Train Adaptation
The Girl on the Train has been called the next Gone Girl as copies of the thriller about a lonely alcoholic woman who fantasizes about the neighbors she passes by every day on her train commute have flown off the shelves. Dreamworks scooped up the movie rights just as quickly as book clubs are adding it to their lists and now Emily Blunt is in talks for the starring role of the alcoholic divorcee, according to TheWrap. The character Rachel copes with her depression by creating a fantasy life around the couple whose home she peers into each day while riding the train. Their lives seem totally perfect, until one morning she witnesses something shocking happen through their window and then becomes involved in the unfolding mystery. TheWrap's insider source said that there are two other major female characters being cast and the studio is interested in Kate Mara for one of them. The book has been on the top of the bestseller list for 17 weeks and has sold two million copies in the U.S. alone since it was published in January.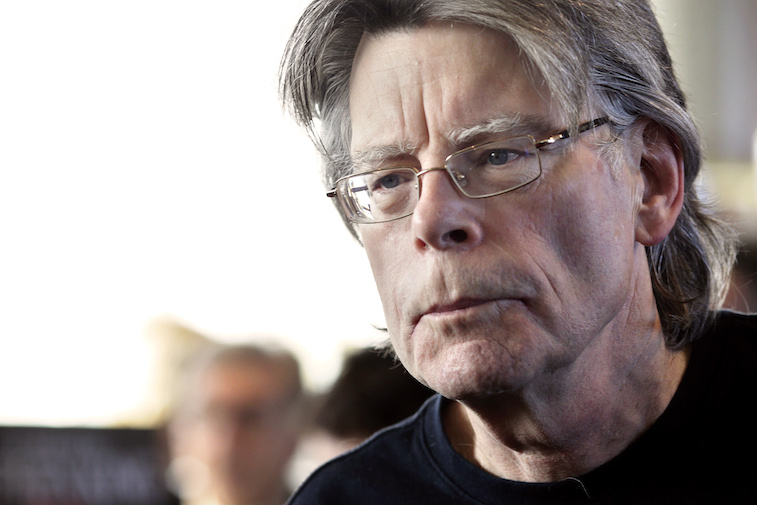 4. Stephen King's The Dark Tower Series Finally Making it to the Screen
This adaptation has undergone a lot of fits and starts as various studios have tried to get King's long saga on the screen. Sony and Media Rights Capital are trying it again, this time with plans for a series of movies and a TV show to tie in. Nicolaj Arcel, the director of the Swedish Girl With the Dragon Tattoo films, is in negotiations to direct, Deadline reported this week. The Swedish Arcel is reportedly a big fan of the series and even learned English just so he could read the books in their original translation. The eight novels in the series span over 4,000 pages with King creating a dark fantasy world influenced by spaghetti westerns, Arthurian legend, and The Lord of the Rings. Should this finally make it to the screen, it will likely be a big hit given how popular dark fantasy is right now. Deadline says that there's a much improved script the studios are working with, based primarily on the first novel in the series and that Arcel seems to be the perfect man for the job, so perhaps The Dark Tower will finally become a movie soon.
[featured_image img_url="http://www.cheatsheet.com/wp-content/uploads/2014/12/punisher.jpg" caption="Source: Lions Gate Films"][/featured_image]
5. Punisher, Blade, and Ghost Rider Coming to Netflix
According to Heroic Hollywood, Marvel is hard at work figuring out the second phase of its deal with Netflix. The website says that the company is "toying with" adding shows about the characters Punisher, Blade, and Ghost Rider to its slate of Netflix originals. There are some risks involved with them, though, as each of those characters has dark and supernatural elements that the company was looking to avoid with its Netflix series. Blade and Punisher are both thought to be a bit too one-dimensional to carry an entire TV series on their own, and Ghost Rider could require too much CGI work. The characters also have dark elements to their stories that could cause the studio to go from the "hard PG-13" rating they're looking at into R-rating territory. Netflix doesn't give its shows ratings, but Marvel wants teenage audiences to be able to watch these shows. Overall, the publication said that the TV side of Marvel is fighting to stay relevant in comparison to the studio's movies.
Follow Jacqueline on Twitter @Jacqui_WSCS
More from Entertainment Cheat Sheet:
Want more great content like this? Sign up here to receive the best of Cheat Sheet delivered daily. No spam; just tailored content straight to your inbox.